7/30/22: LAND group show at Drawing Room Annex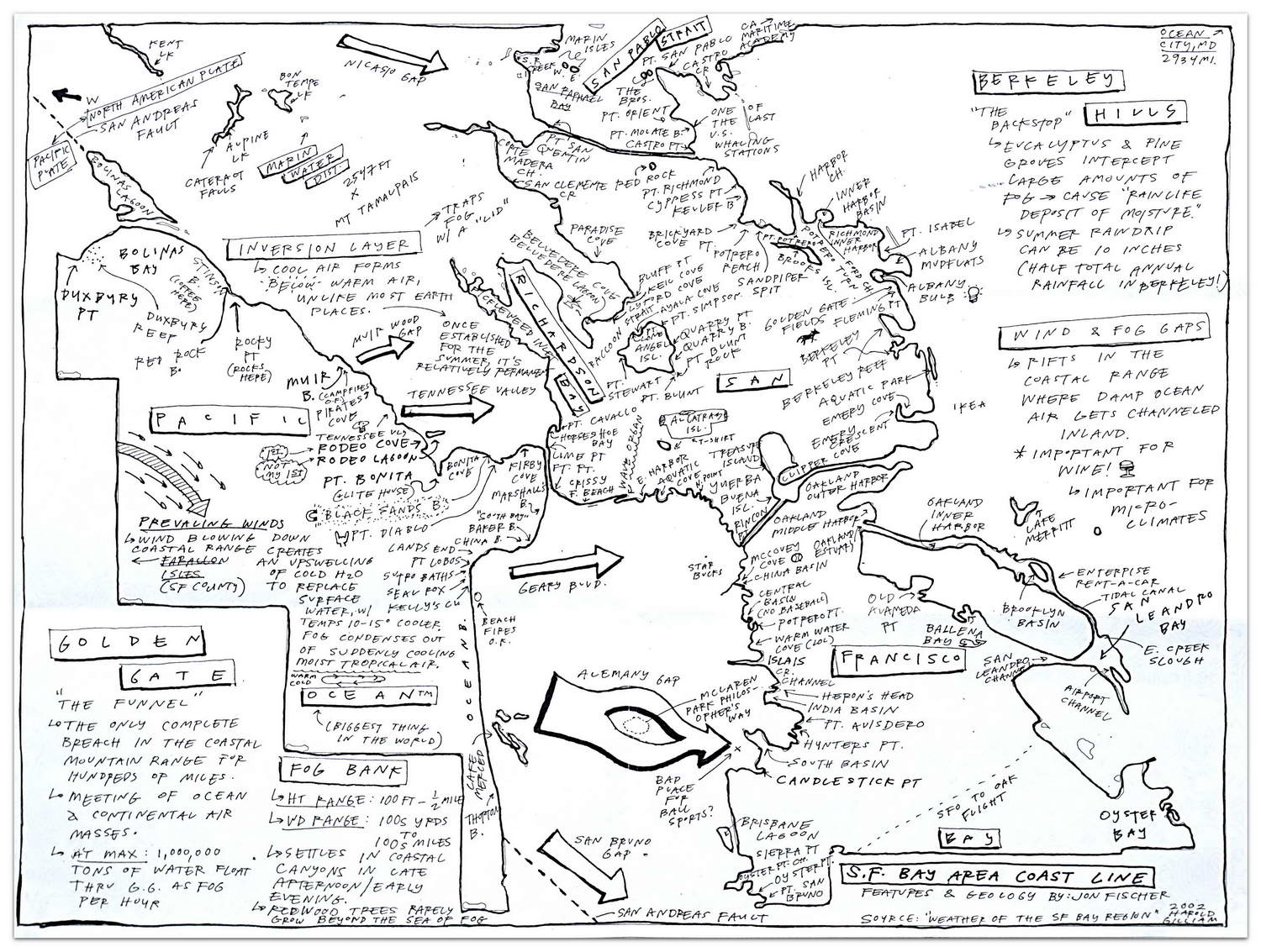 LAND
Curated by Renée DeCarlo and Courtney Norris
Group show featuring work that explores themes related to the topic of land – through materials, process, concept, context. It is the first in a series of three shows addressing our relationship to environmental and human justice issues How is the earth we stand on, divided, conquered and exploited by our human interests, interventions and need to survive and subsist?
Drawing Room Annex
780 Valencia Street
San Francisco
Exhibition Dates: JULY 30th – SEPTEMBER 4th, 2022
Opening Reception:  JULY 30th (4-9pm)
Closing Reception: SEPTEMBER 3rd (4-9pm)
HOURS:
Sunday- Thursday 11-7
Friday – Saturday 11-9
6/15/22: Creekside Residency in Humboldt County concludes

I wrapped my three week artist residency at @creekside.arts in gorgeous Humboldt County California. I spent my time exploring, shooting video, making ceramics, playing music & singing, running, cooking, drawing, collecting, typewriting, sewing, and wielding fire for various purposes. I did not bring any printmaking equipment but ended up imprinting local plants from the road we are staying on using direct ink transfers. My final exhibit was a multimedia installation in my gazebo studio that exhibited older printed matter and various ongoing studies in conversation with work I did here based on explorations of the Eureka area. The film is a collab with writer/musician @haydenmcasey13
8/15/21: Dual Show with Suki Berry at Four Barrel Coffee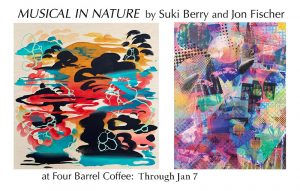 "Musical in Nature"
Jon Fischer & Suki Berry
Through Jan 7 2022

Four Barrel Coffee
375 Valencia St. | San Francisco
Featuring lots of new work, including three Explosions. I am excited to be part of the (tentative) re-opening of San Francisco!
11/6/20: Turntable Drawing No. 36 release
An Illustrated Audio Voyage: Free mail art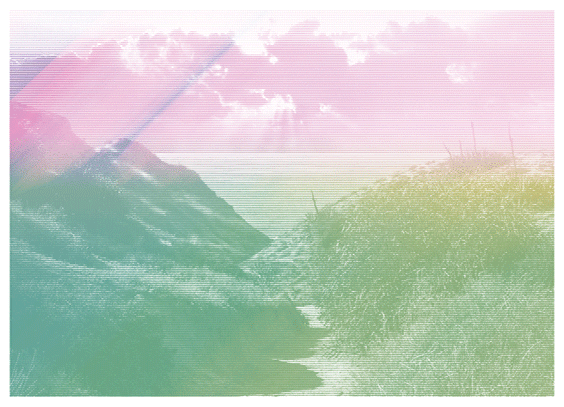 Turntable Drawing No. 36 consists of a new twenty-nine minute audio work presented alongside a large format illustrated guide. Presented by the Look and Listen Festival in Brooklyn, this tactile project will be mailed directly to the audience and continues Look + Listen's mission to provide unique interactions between music and visual spaces free of charge, following the cancellation of our 2020 festival due to the global pandemic.
6/1/20: Music For Hard Times will be featured on "Living Music," a podcast and concert series, hosted by Nadia Sirota. Myself, The Living Earth Show, and Danny Clay will be in conversation with Nadia, and two of the seven parts of the video will be featured.The show airs at 9PM Eastern on Tuesday June 23. Link here.
12/11/19: This a new and hopefully last ever Jon Fischer website.