Winter/Spring 2018
Records
"Observations indicate that things are always made of smaller things, leading to the unanswerable question: what is the smallest thing? A loop-like model of the universe may avoid this problem." -S.J. Manetta 1905
Description: A loop-based composition for piano, guitar, custom made sine wave records,
&
three turntables. Designed to create an environment and be performed for an indefinite duration, it was first performed during my 2016 Open Studios visual art exhibition at The
Pacific Felt Factory
in San Francisco. ABOUT THIS PROJECT:  This is the first phase of a project supported by the
San Francisco Arts Commission
to create three phonograph-like apparatuses that generate sounds from a collection of interchangeable, revolving sculptures based on geological landscapes of California. They will function as both (1) instruments played in a musical performance, and (2) works of public art that invite participation in a lobby, airport, or museum. A collaboration with San Francisco musician
Danny Clay
, the project will conclude with performances at the
Center for New Music
during the 2016-17 season. 
Danny Clay
 is a composer / sound artist / teaching artist / general noise-maker from Ohio, currently based in San Francisco. His work utilizes musical games, open forms, found objects, archival media, toy instruments, classroom collaborations, graphic notation, digital errata, cross-disciplinary research, and the everything-in-between. Recent collaborators include Kronos Quartet, Sarah Cahill, Phyllis Chen, Third Coast Percussion, Friction Quartet.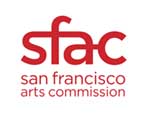 Shows
Exhibition and Film Screening
with
Danny Clay
FILM SCREENING:
Thursday, November 29 2018
EXHIBITION:
Nov 1-30, 2018
Composer Danny Clay and printmaker Jon Fischer present an evening of film screenings with live musical accompaniment. Exhibited in conjunction with an interactive visual art display, the screening combines the duo's hand printed records with field footage shot across the California coastline.
3650 24th Street (between Dolores & Guerrero) San Francisco, CA 94110
OPENING RECEPTION:


Sunday, October 6, 2-5pm

EXHIBITION:


October 7 - Nov 11, 2018
Fridays 4:30-9 PM
Saturdays 1-6 PM
Sundays 1- 6 PM
POSTCARD
1101 Lake Street (at 12th Avenue)
San Francisco CA 94118
EXHIBITION:
September 29 -November 11, 2018
Tuesday – Friday 1-5
2830 20th Street
San Francisco, CA 94110
(Enter at 20th Street Gate)
OPENING RECEPTION:
Friday Novenber 9, 2018 | 6:00 - 9:00 PM
EXHIBITION:
Saturday & Sunday November 10-11 | 11:00 AM - 6:00 PM
Music
Loop-based composition for piano, guitar, custom made sine wave records,
&
three turntable performed by Danny Clay and Jon Fischer. Four tracks recorded at The
Pacific Felt Factory
in San Francisco.