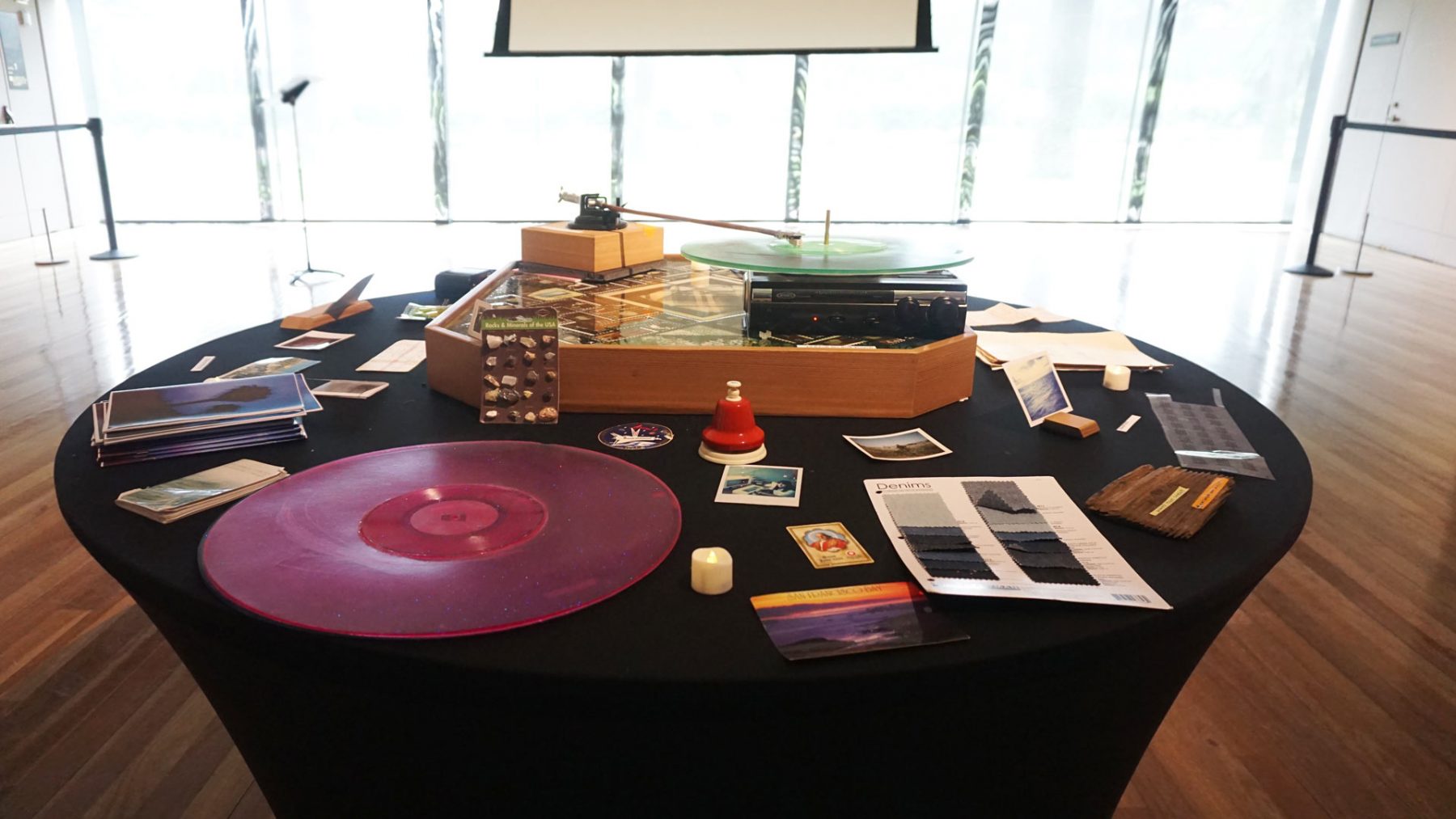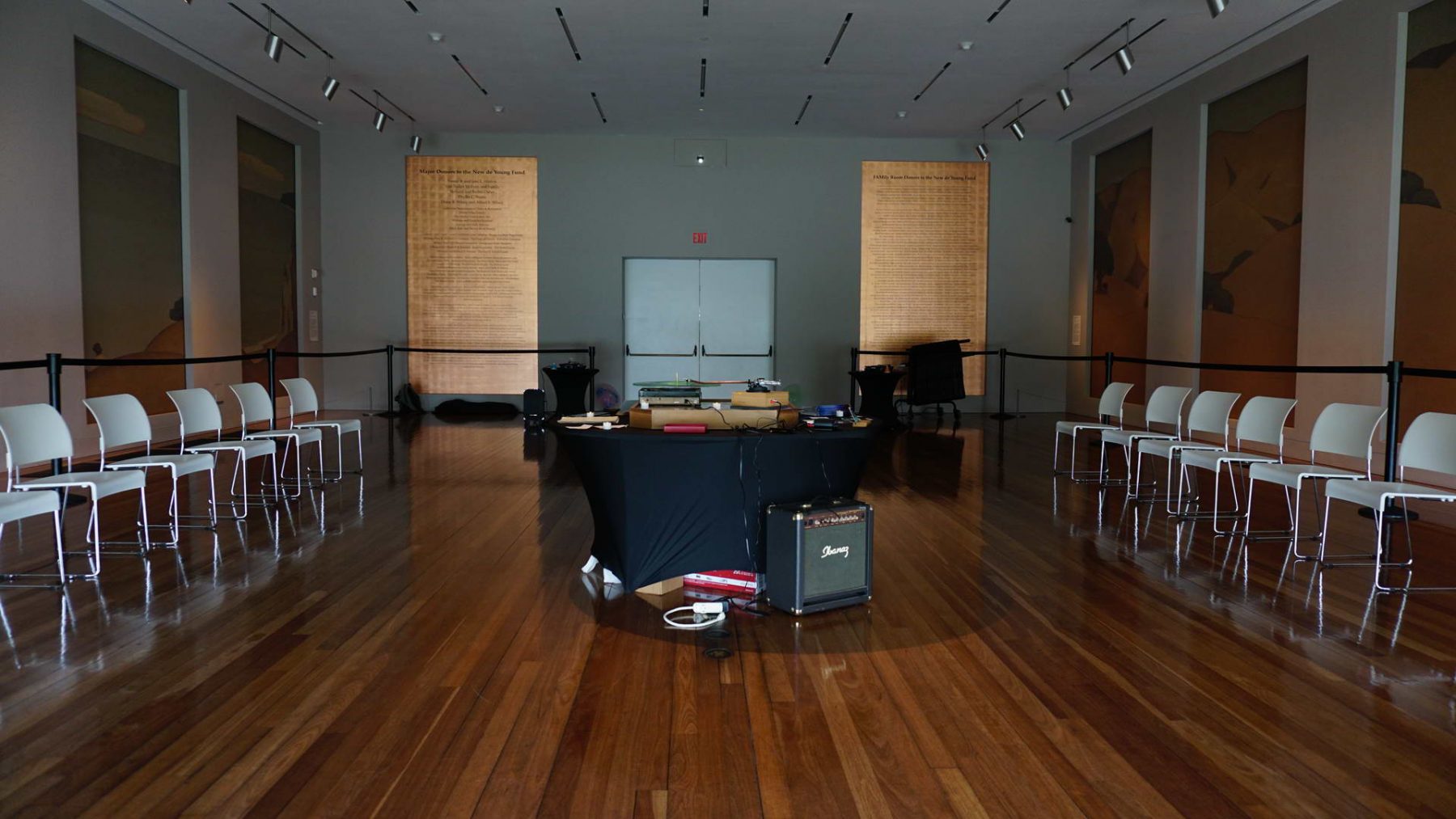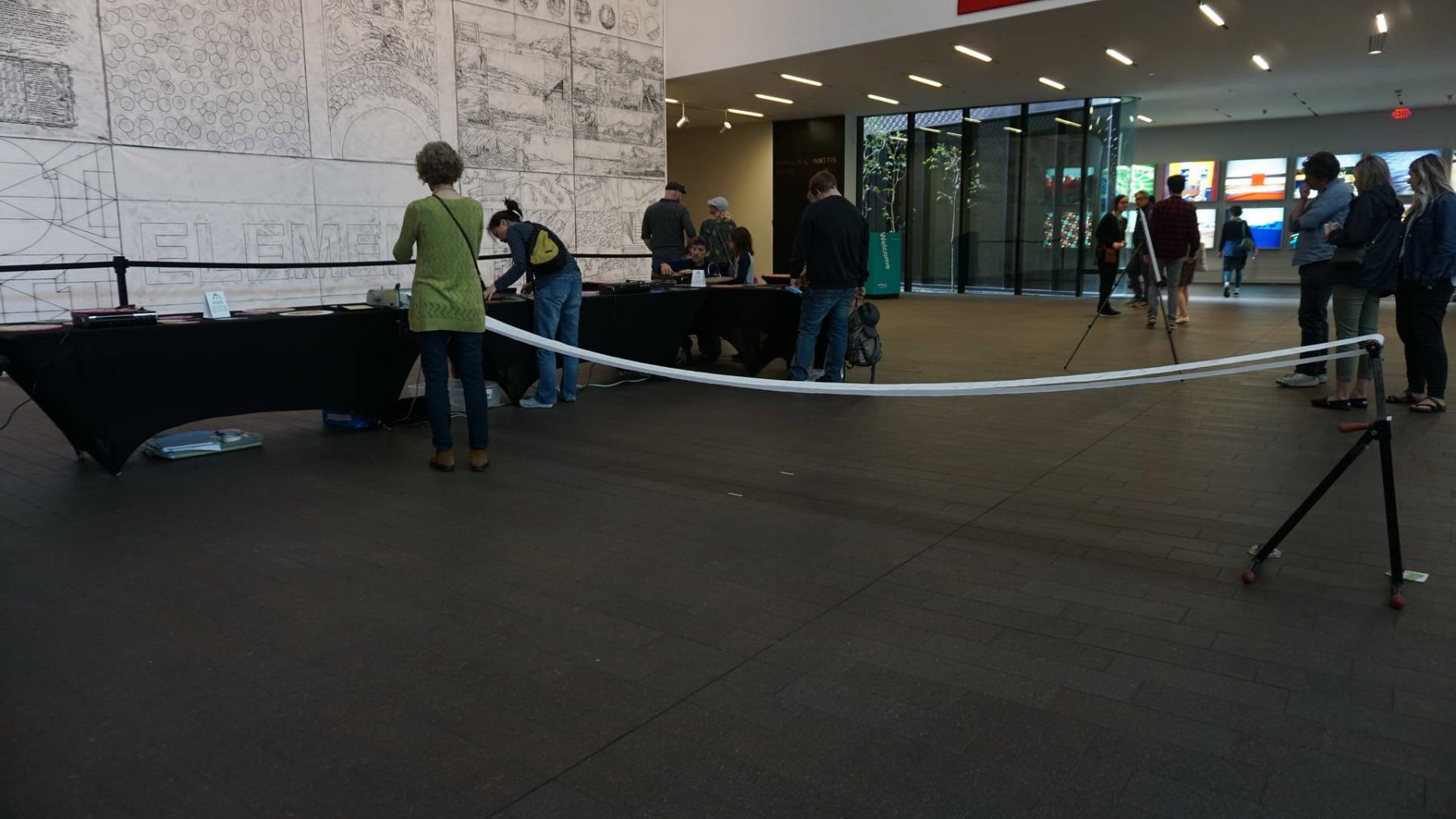 deYoung Museum
Description: Live, afternoon-long sonic interventions and installations in four galleries at the de Young museum.
Date: August 24 2019
Location: de Young Museum, San Francisco, CA
Size Four gallery spaces
Tri-fold Program? But of course.
Collaborator: Danny Clay.
Included Works: Turntable Drawing no. 31, 32, 33, 34.
Notes:
Features hourly roving performance cycles by Nomad Session composed by Danny Clay.
featuring NOMAD SESSION
Jonathan Szin, clarinet
Stephanie Stroud, horn
Ian Cochran, trumpet
Matthew Carr, trombone
Thanks:
Erin Bregman
Yeonwoo Lee
Renee Villasenor
Francesca D'Alessio
Maria Egoavil
San Francisco Arts Commission
Lindsay Albert and Susan Miller at McEvoy Foundation for the Arts, whose faith in us led to this opportunity