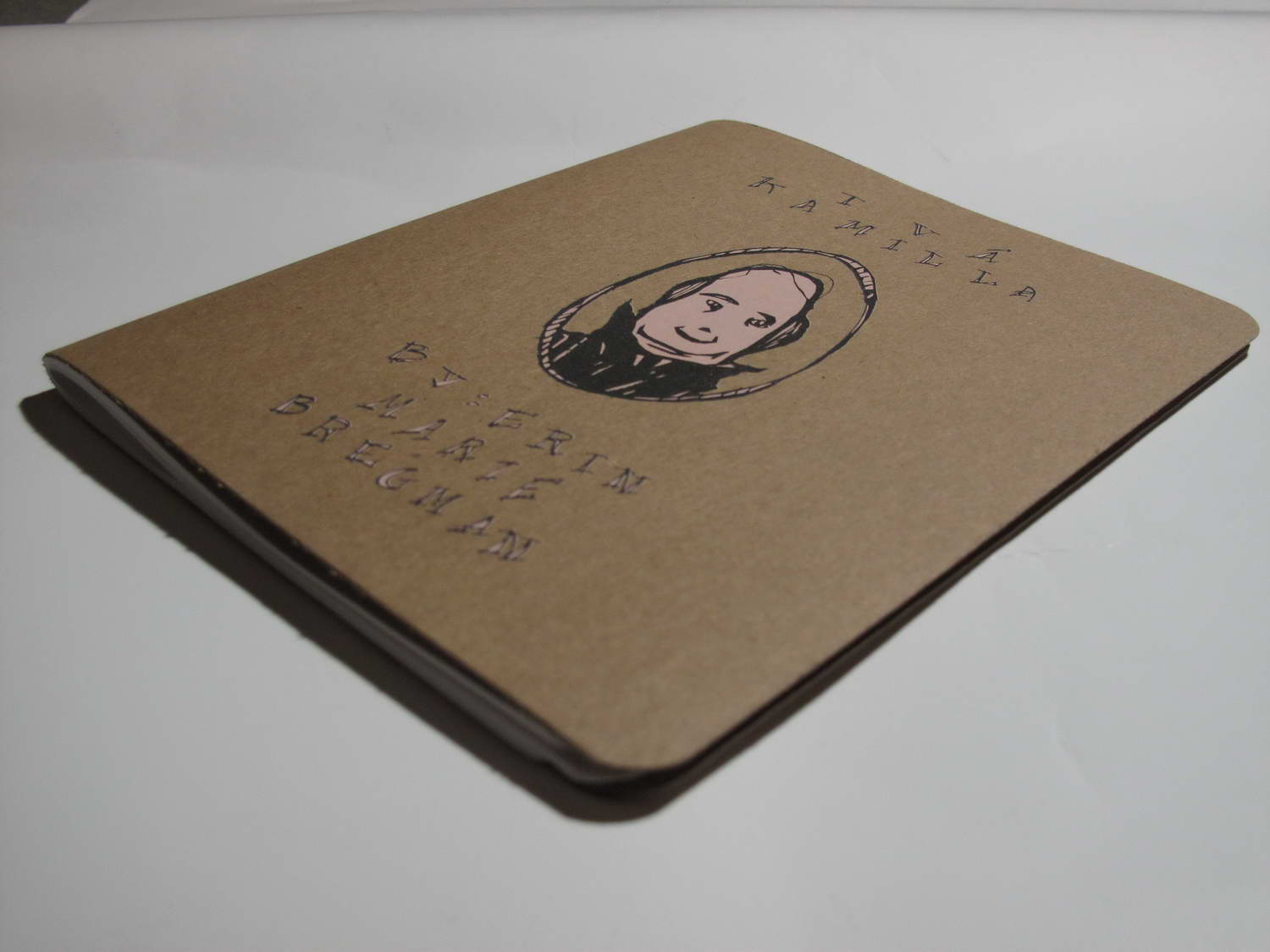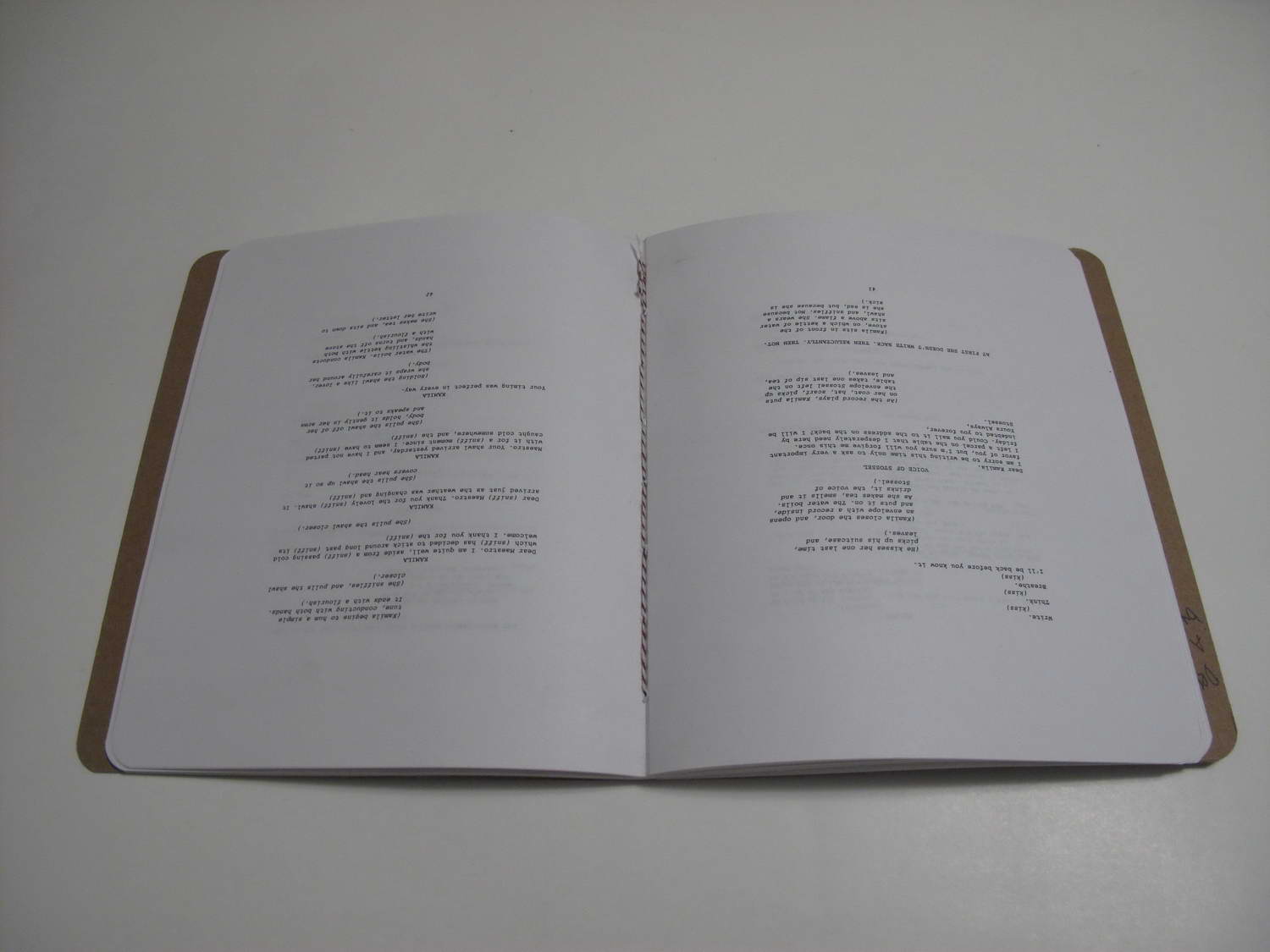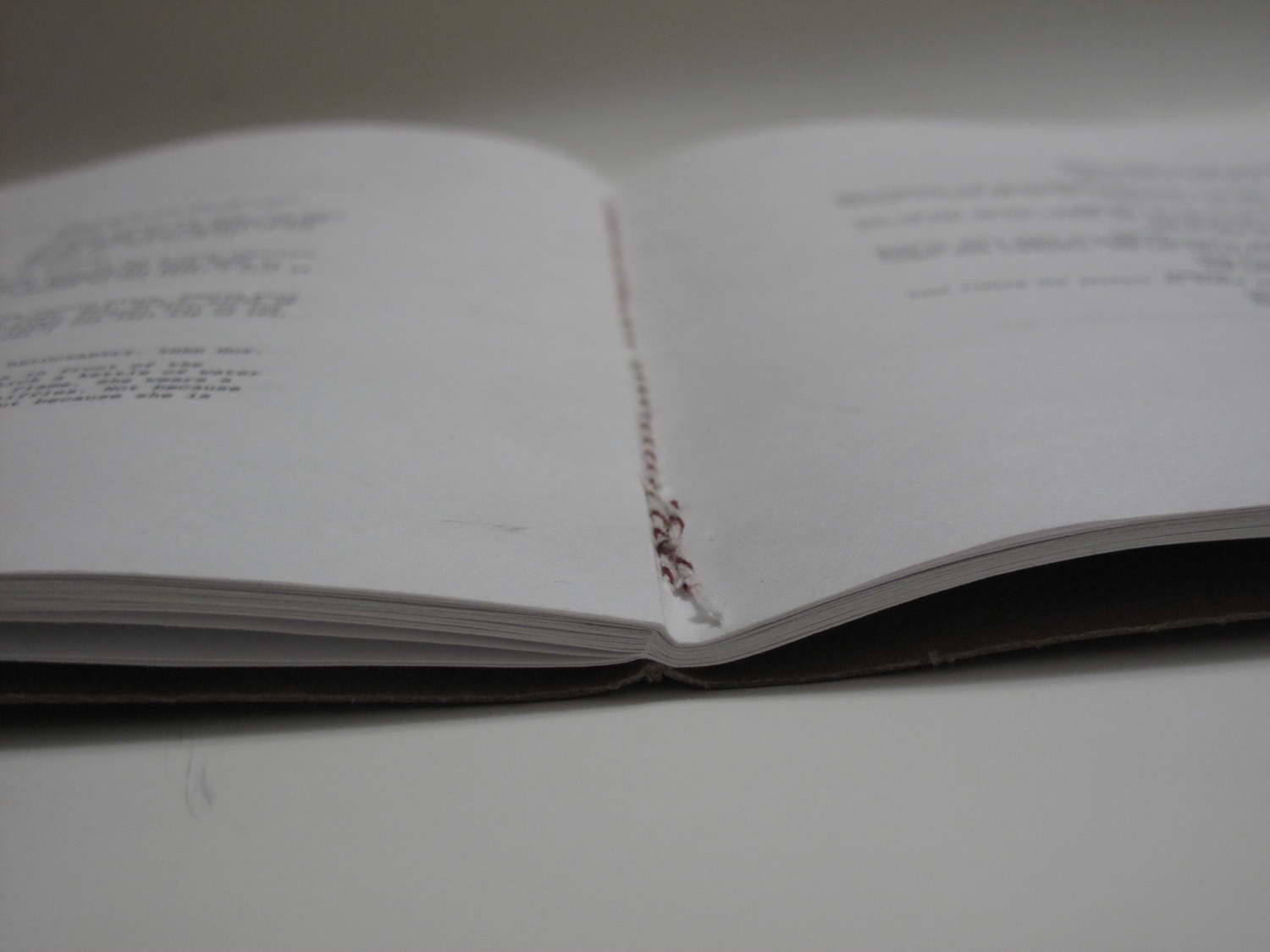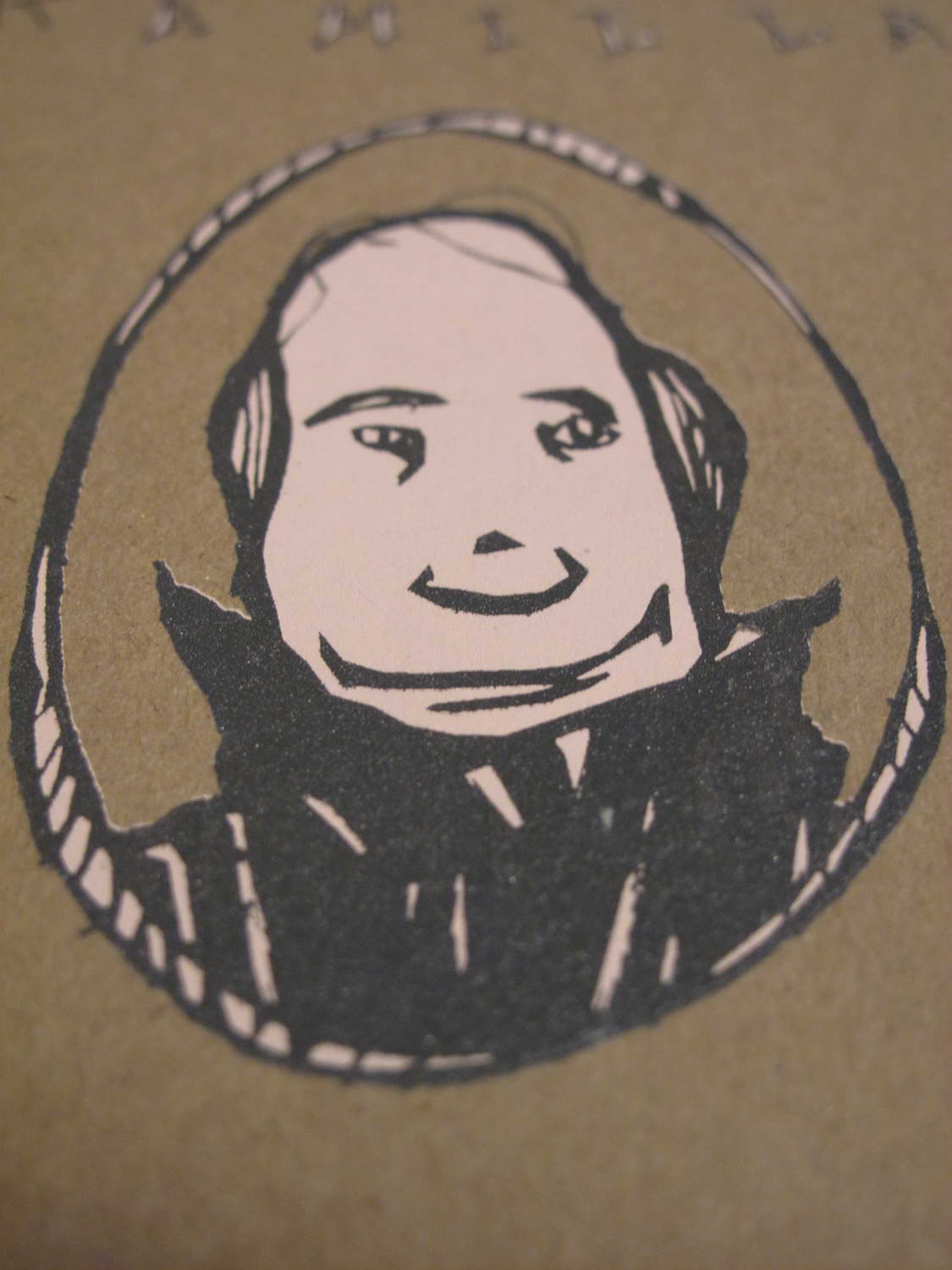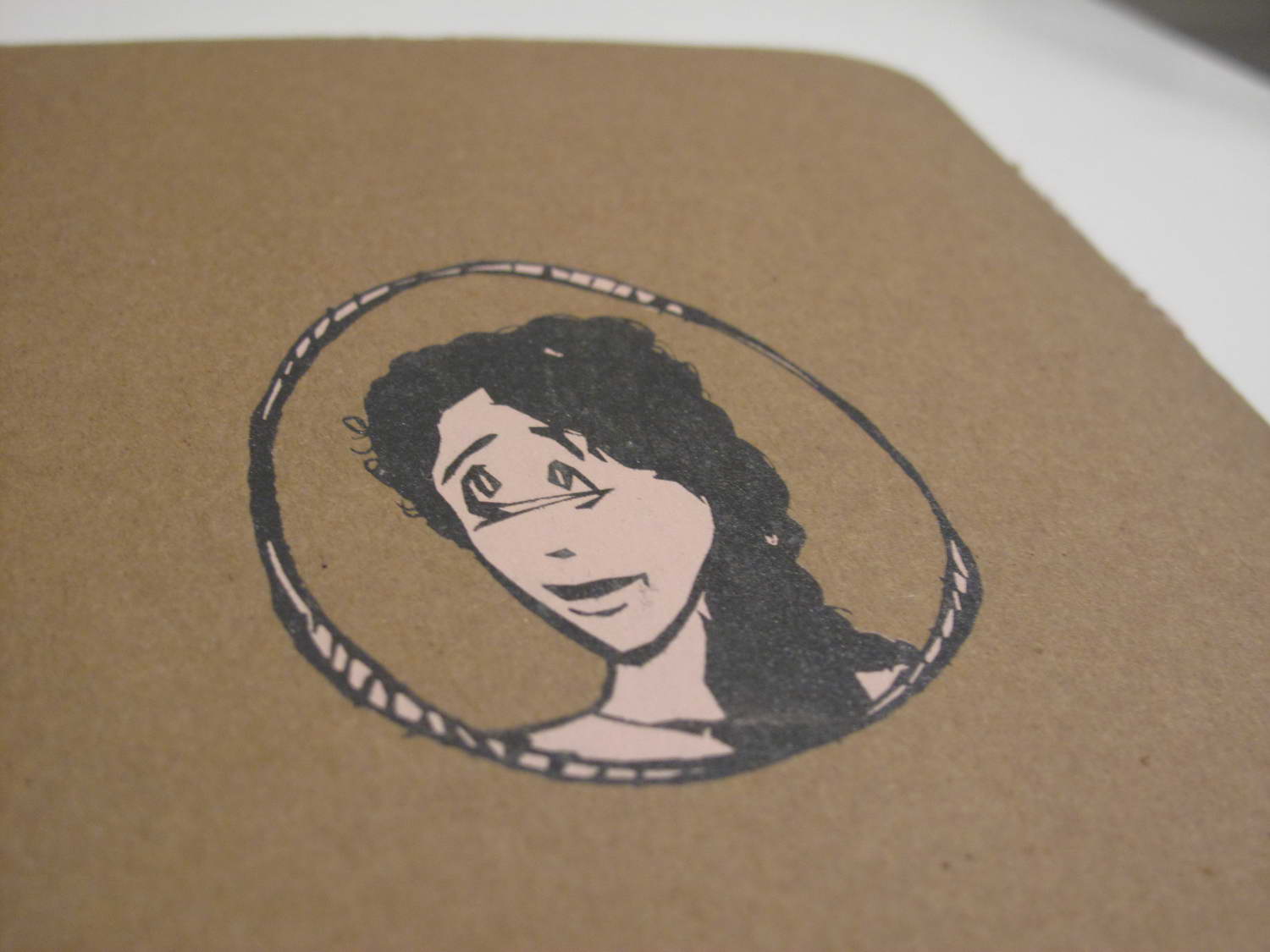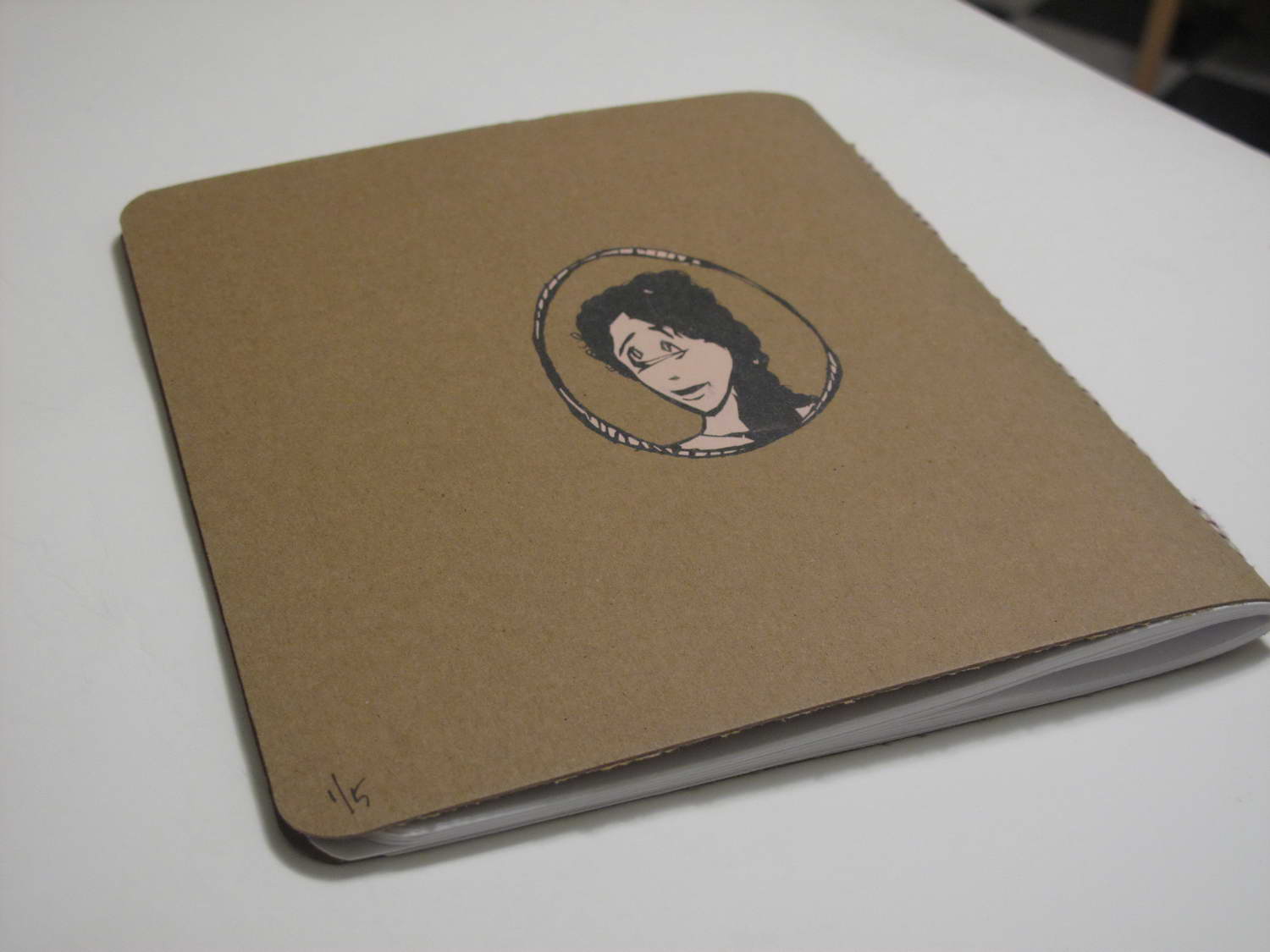 Tva Kamila
Media Xeroxed book. Screen printed inner and outer covers. Hand bound.
Act of Giving? For my bride.
Size 8 x 10 inches. 75
Year 2011
Collaborator: Erin Bregman
Edition: 5
Notes:  A bound edition of Erin's play "Tva Kamila."
Sadly, I misspelled the name of the play on the cover, which did not even turn out being the stupidest thing I did all week (cue footage of me desperately speeding to the San Jose airport to catch a flight I forgot about).