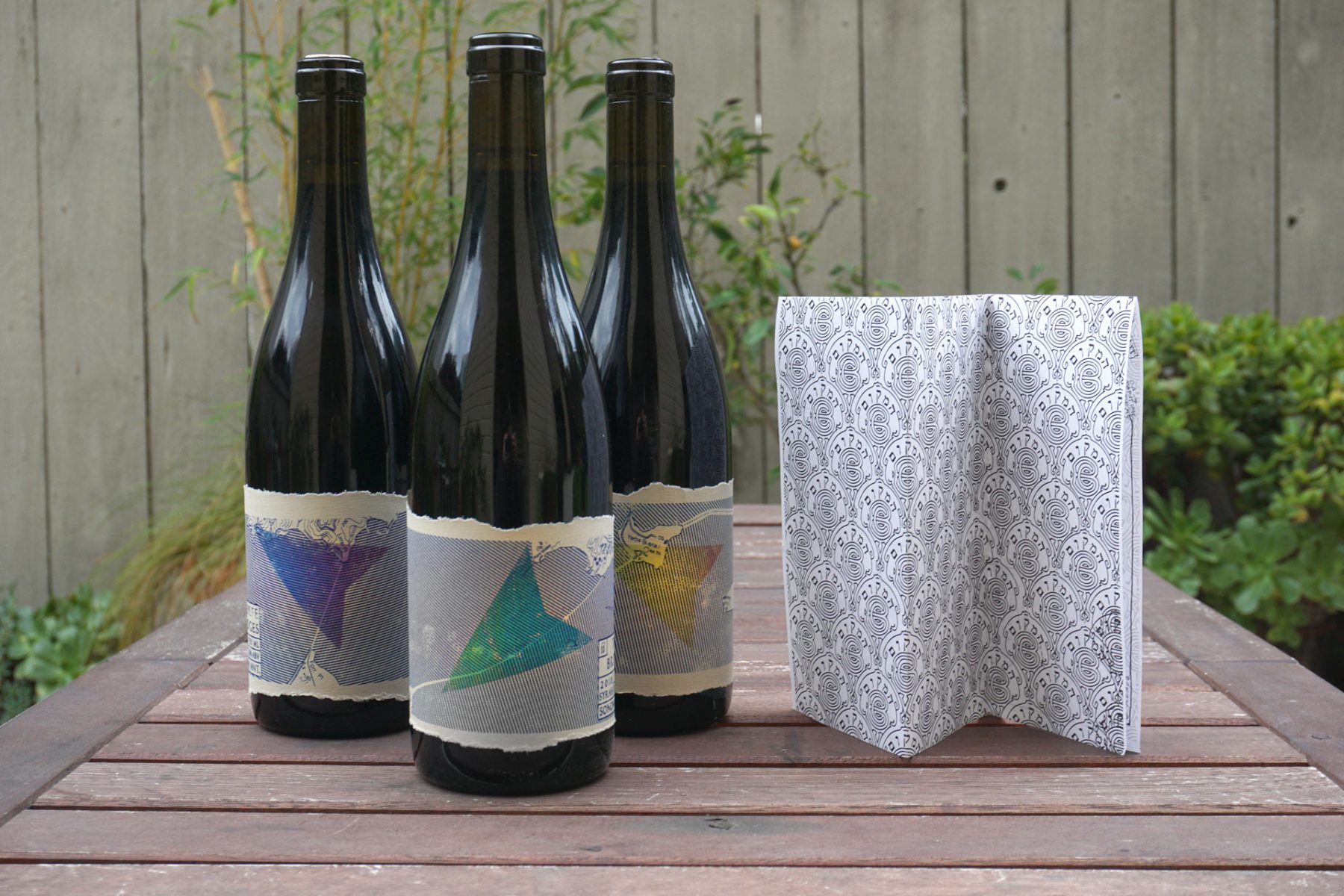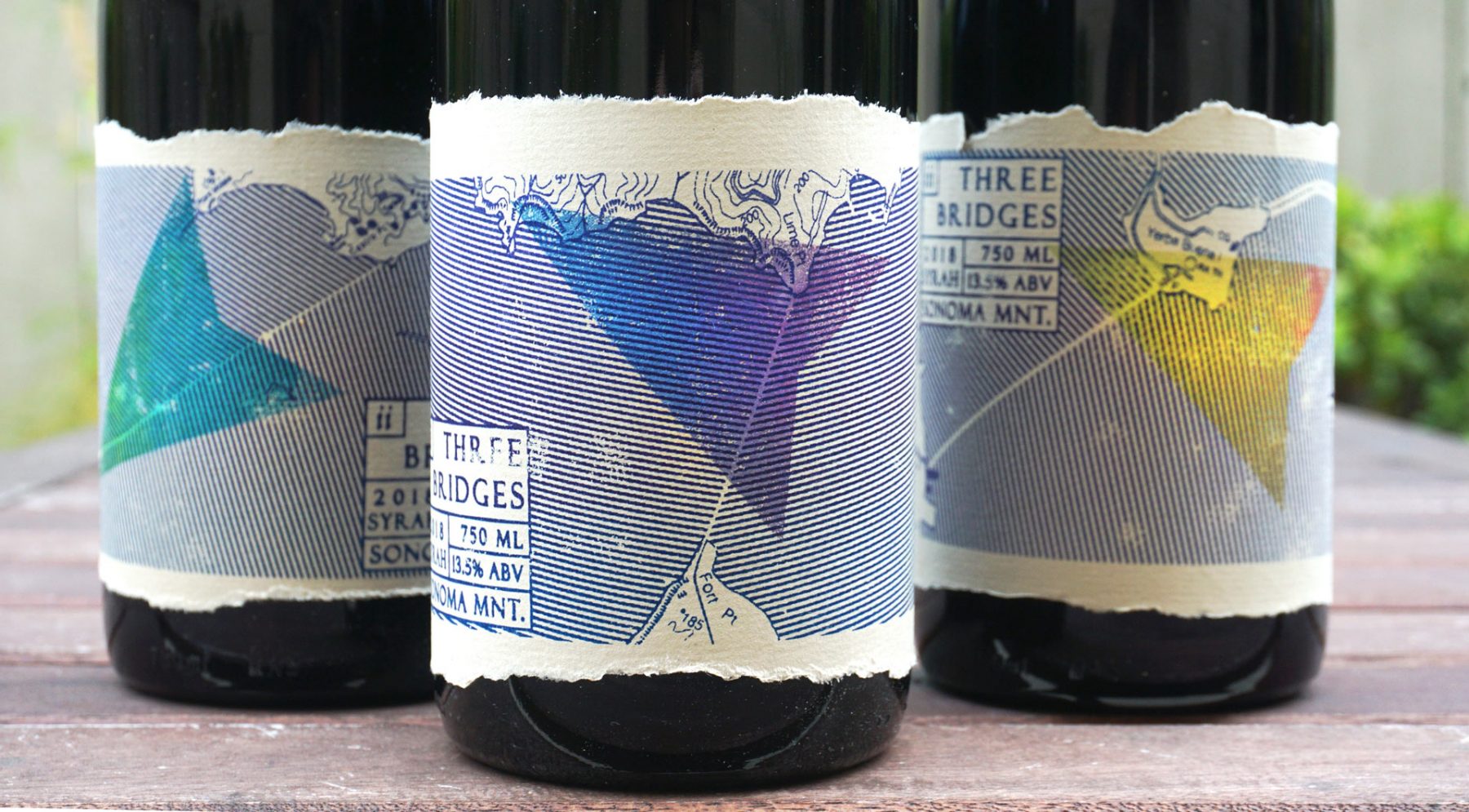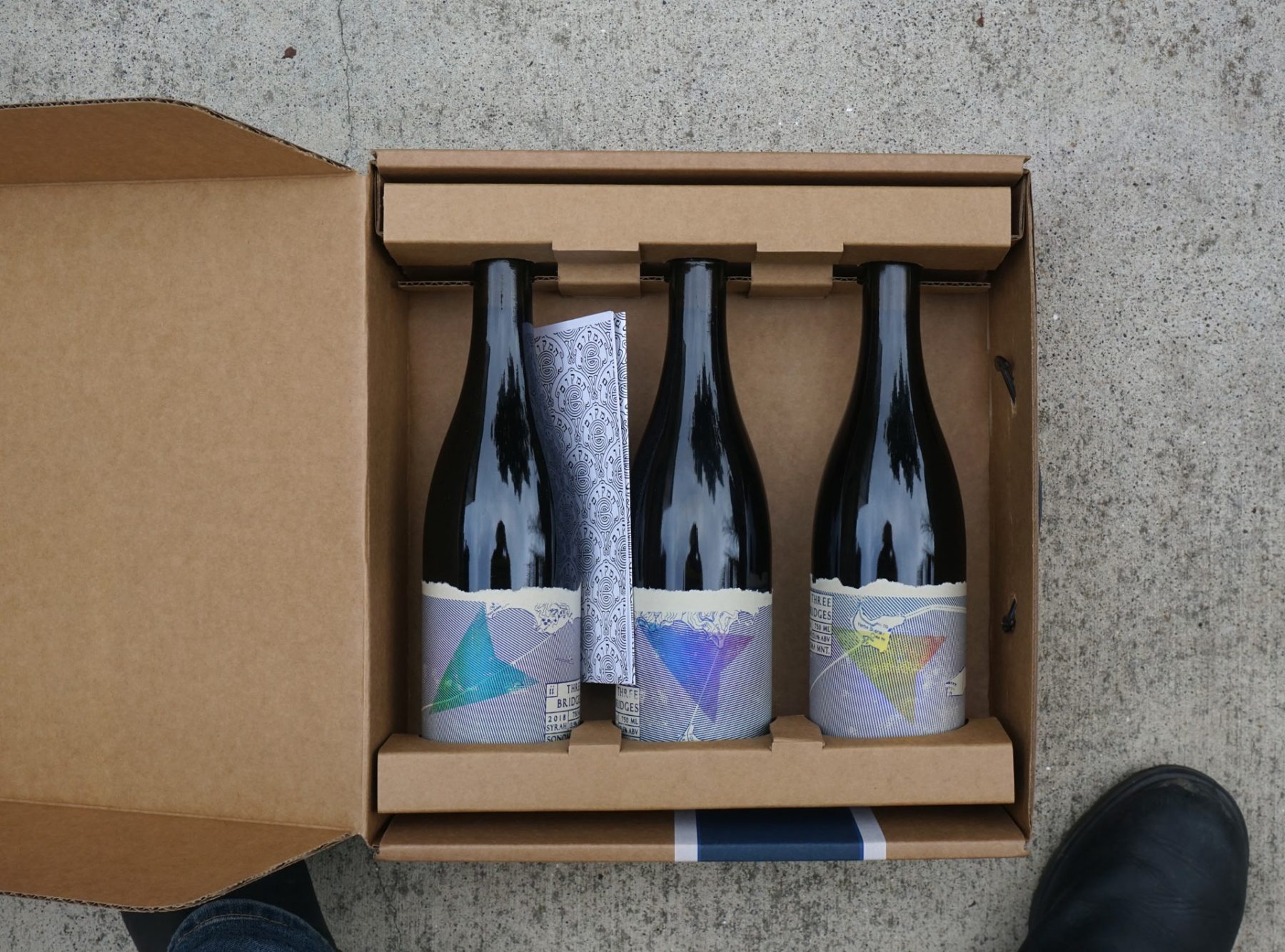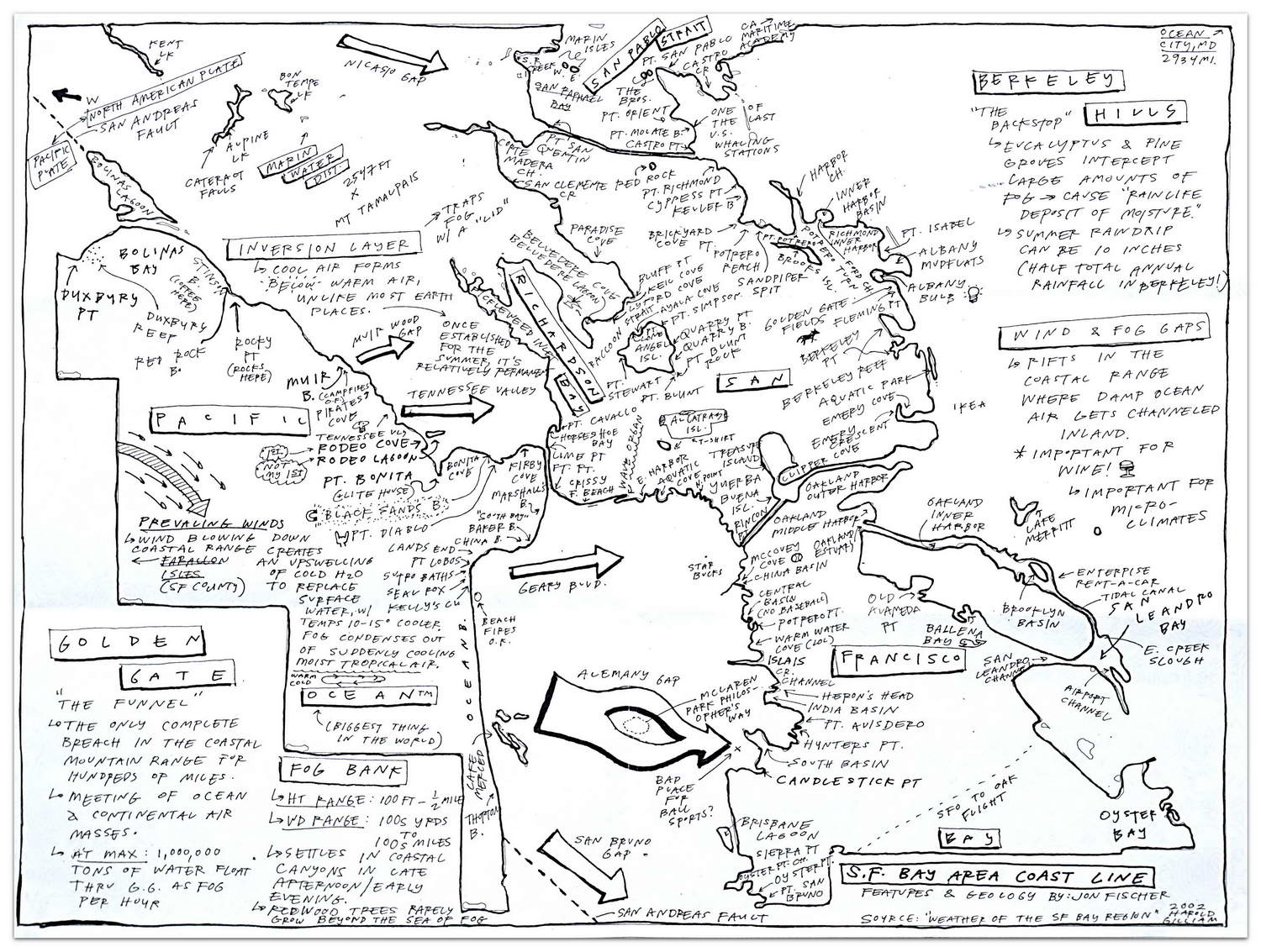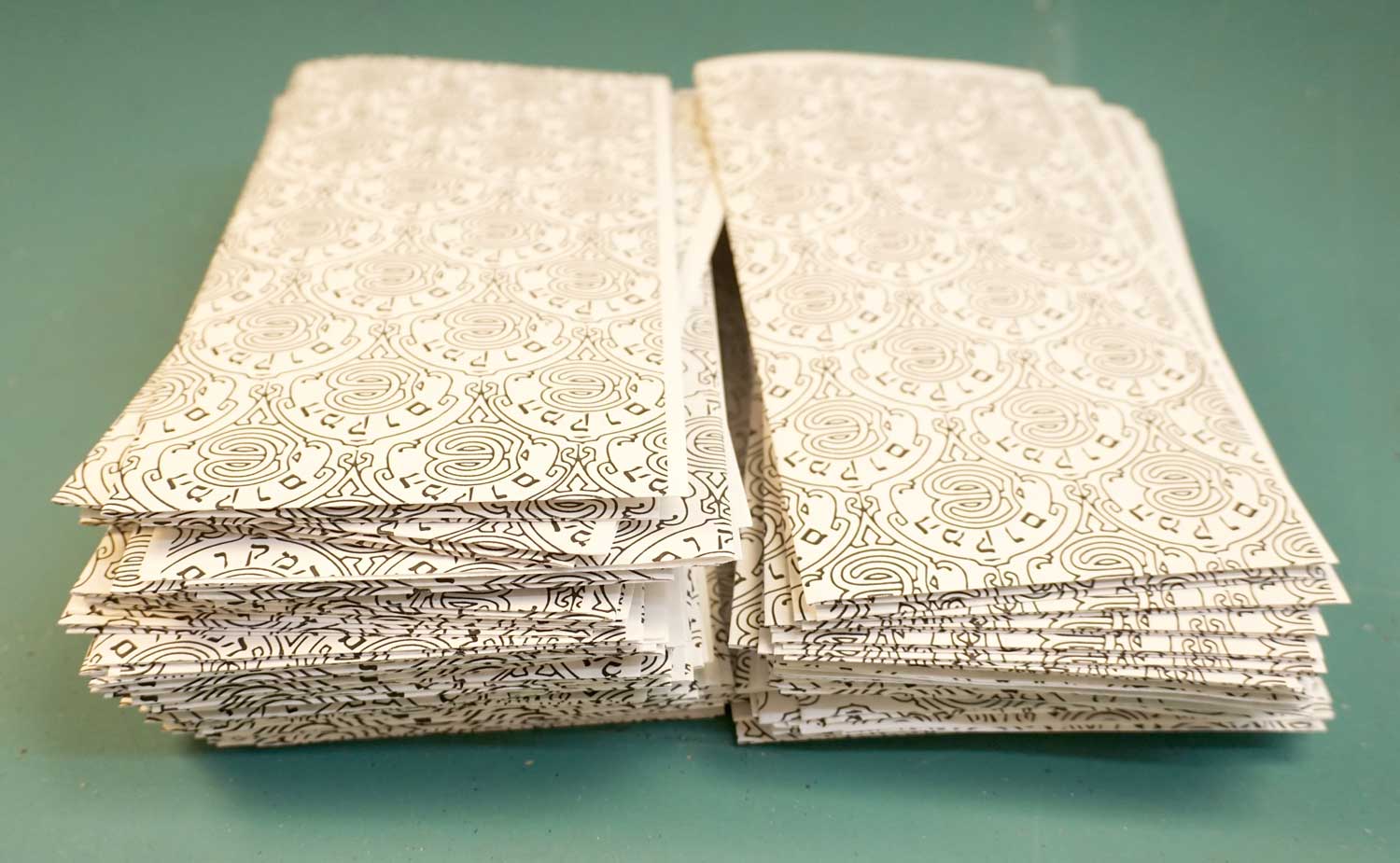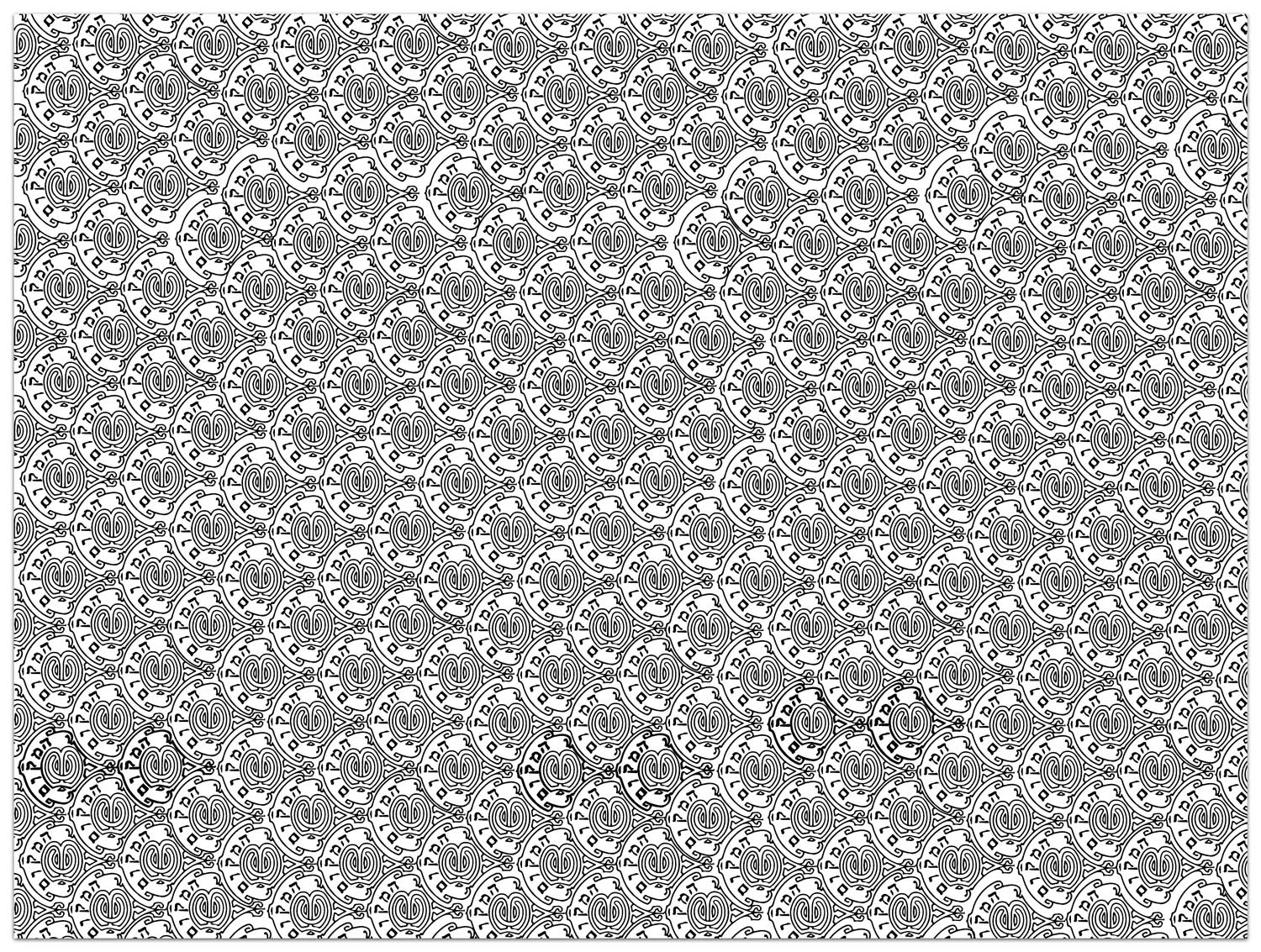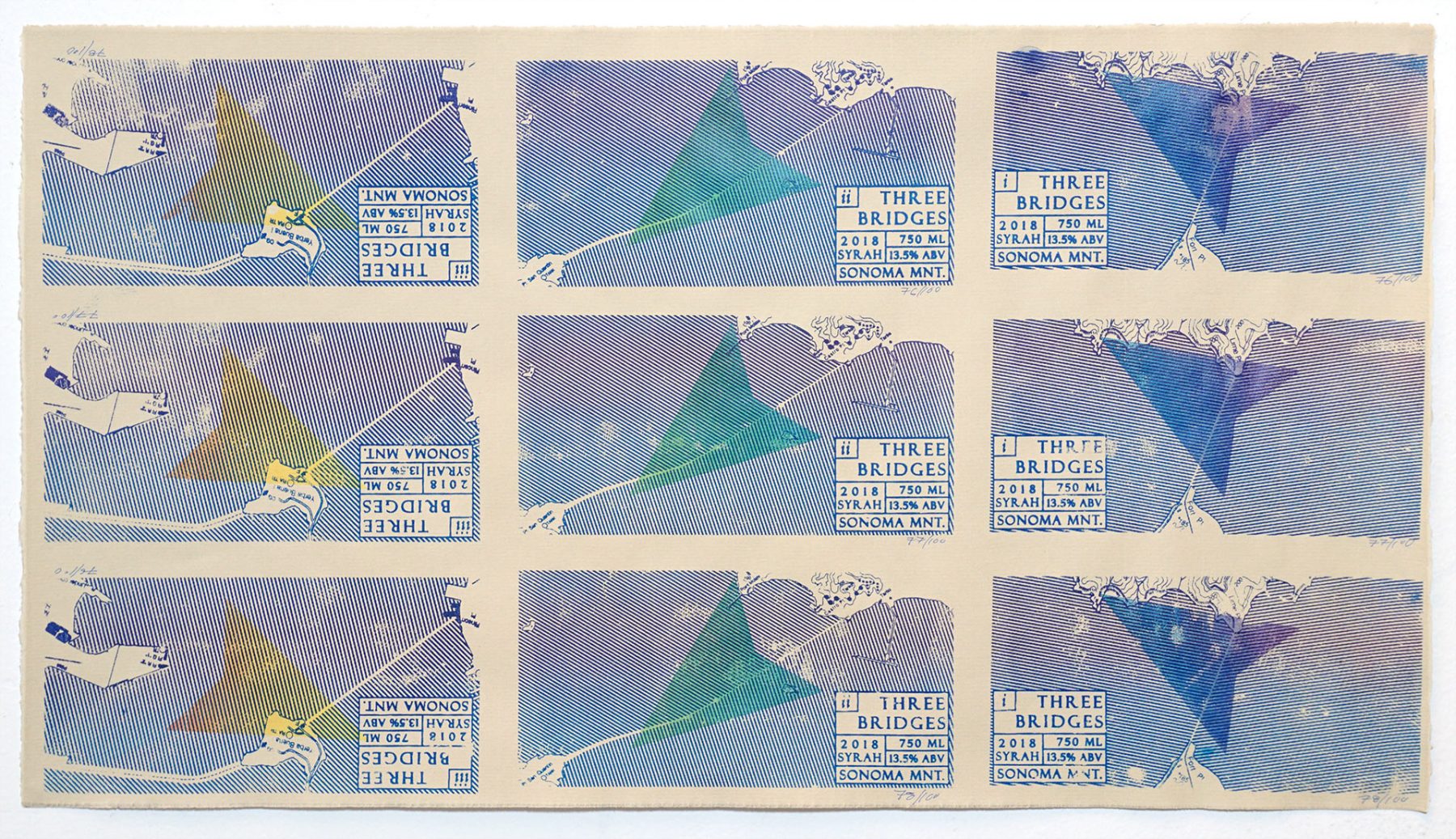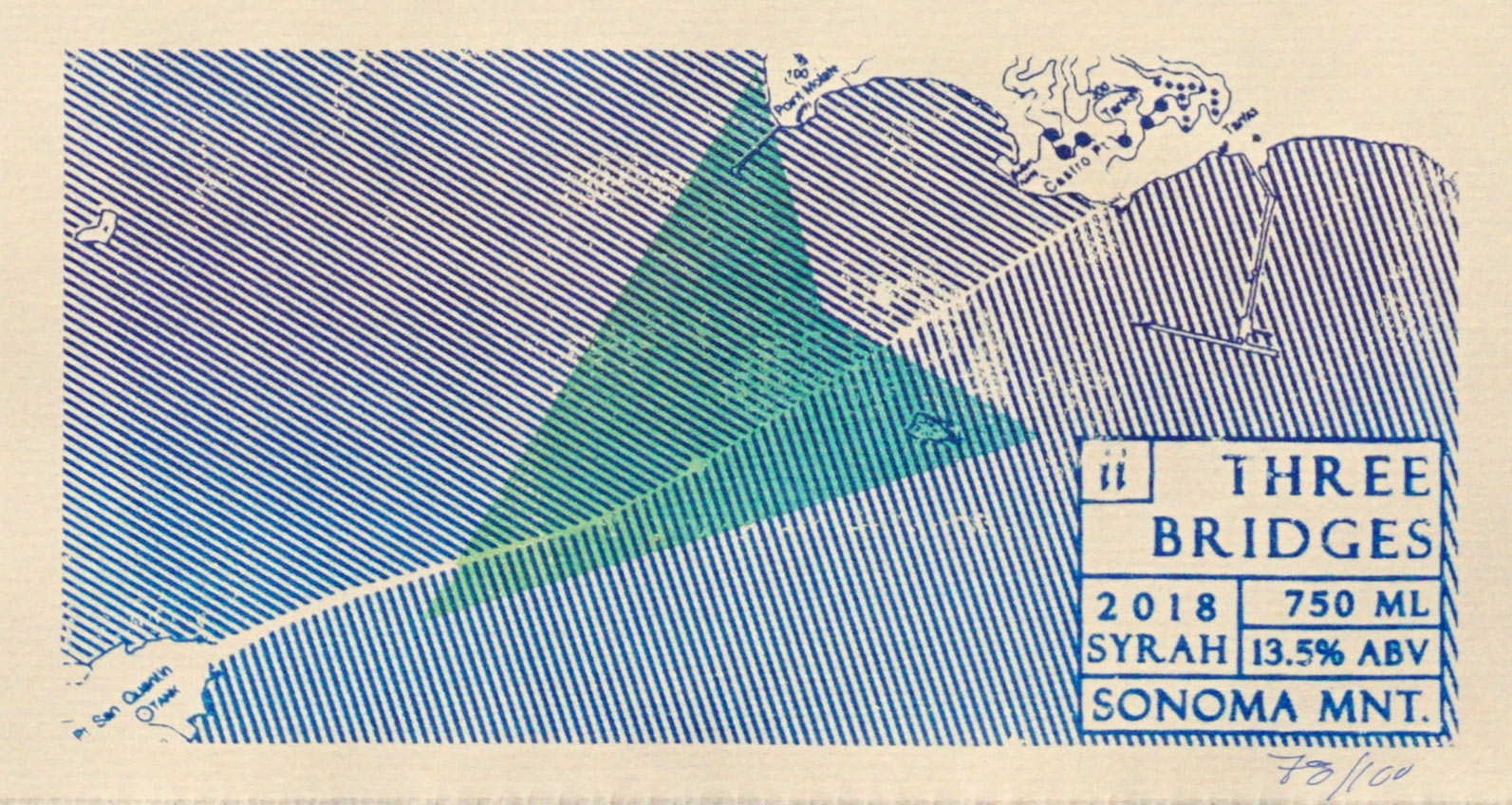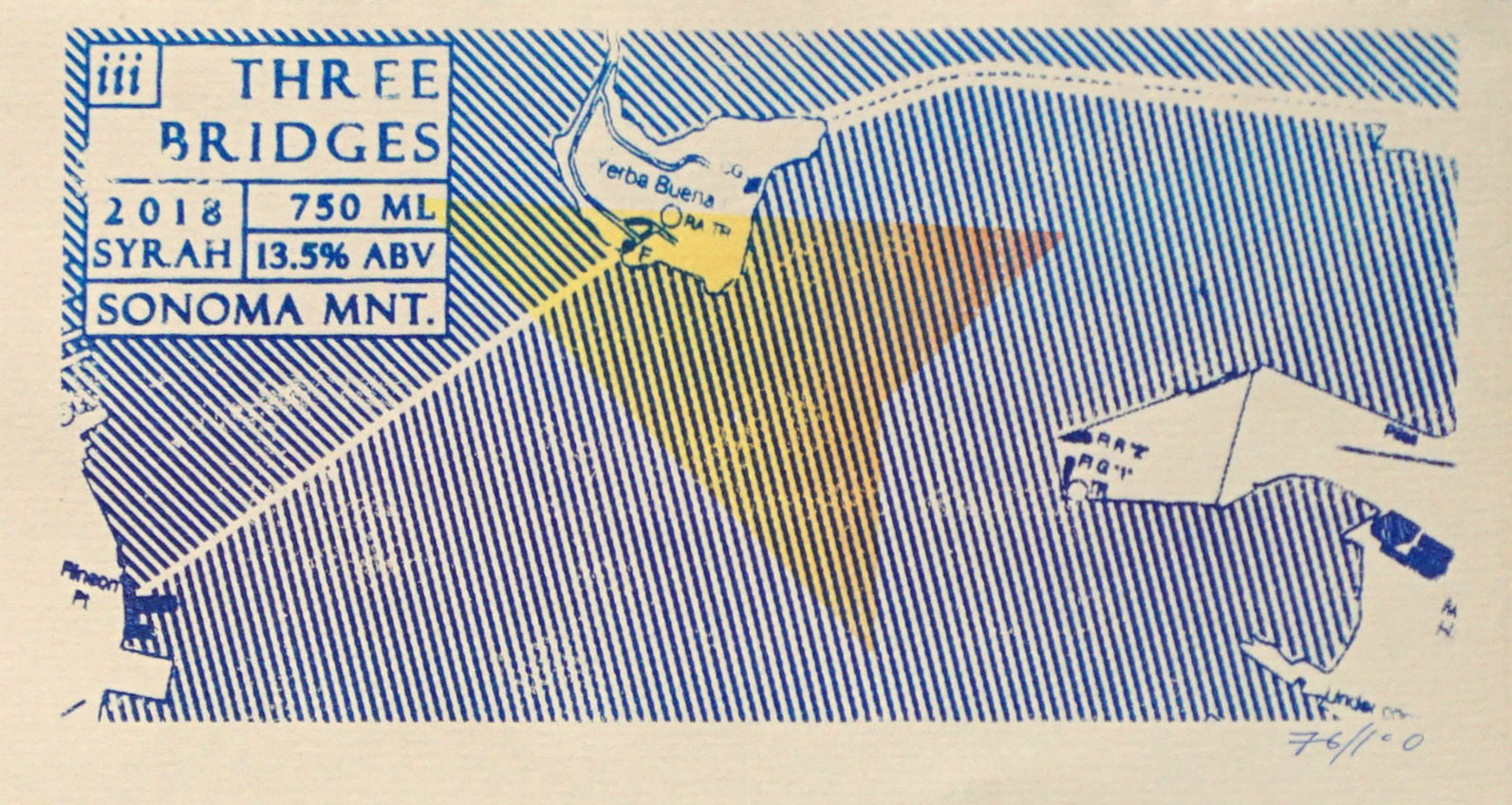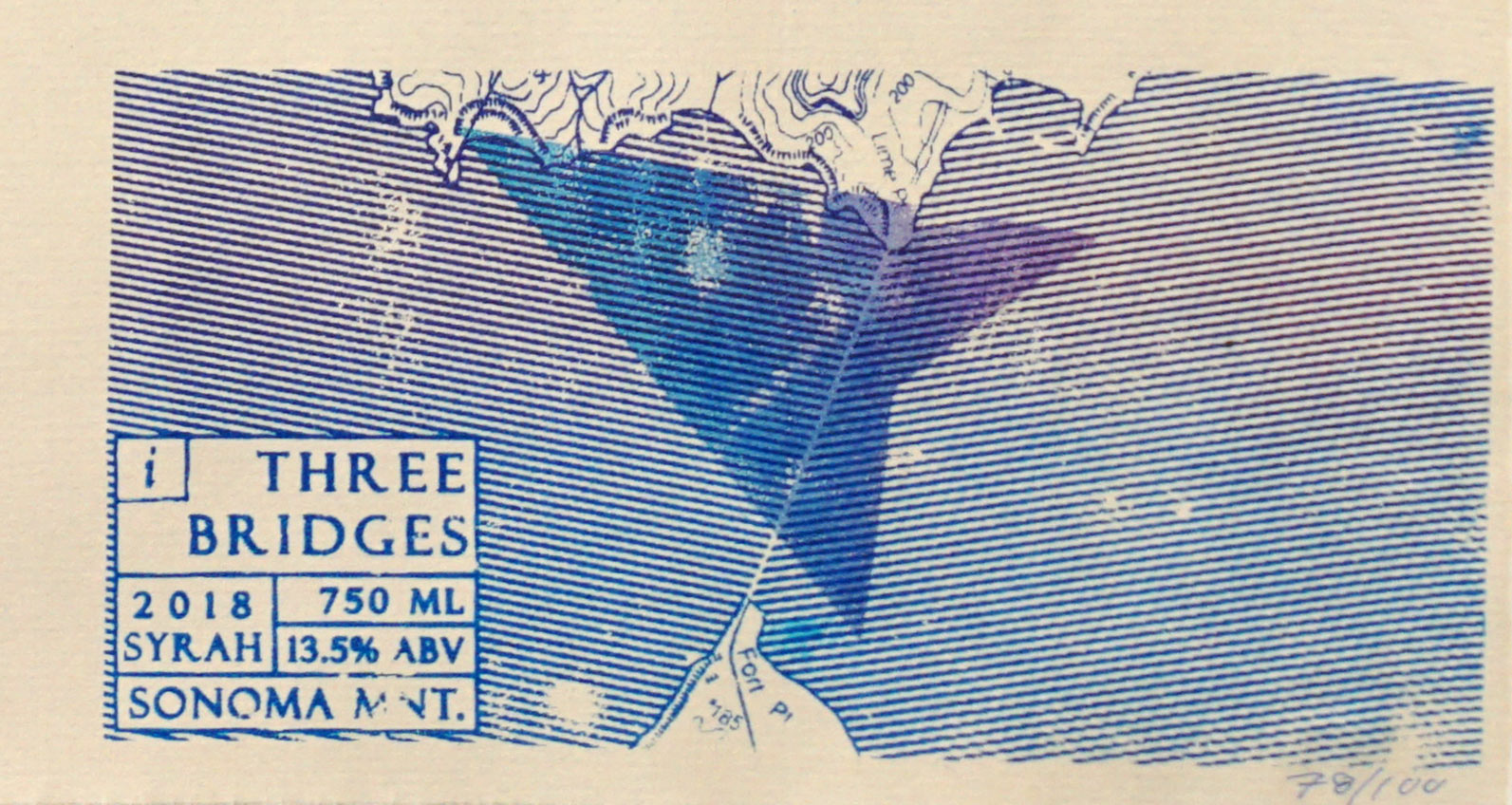 "Three Bridges" Wine + Map
Description: Labels and companion S.F. Bay Area coastline map
Media: Labels: Screen Prints on paper Map: Double sided, map-fold Xerox
Act of Giving?  Booze for all.
Year: 2019
Edition: 100 triple sets in cardboard totes.
Collaborator: Foot of the Bed Cellars
Notes: "Three Bridges Syrah" is the company's first wine made in-house. Three Bridges alludes to the journey between the San Francisco HQ and the vineyard on Sonoma Mountain. 1. Golden Gate Bridge (opened 1937) 2. Richmond Bridge (opened 1956) 3. Bay Bridge (opened 1936)
The arrow points west on all three labels.
Map Includes every named feature of the coastline I could find.
Part of a wine label collaboration with Foot of the Bed Cellars. Map was produced as part of my research for labels I produced for their first-ever hand made wine.
Includes research from one of my favorite books: Harold Gilliam's "Weather of the San Francisco Bay Area" (2002, U. of CA Press).