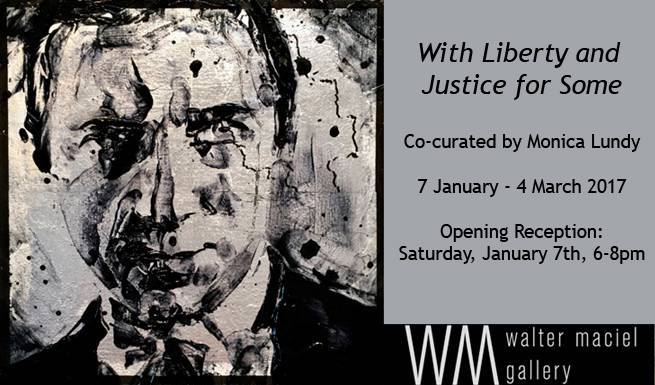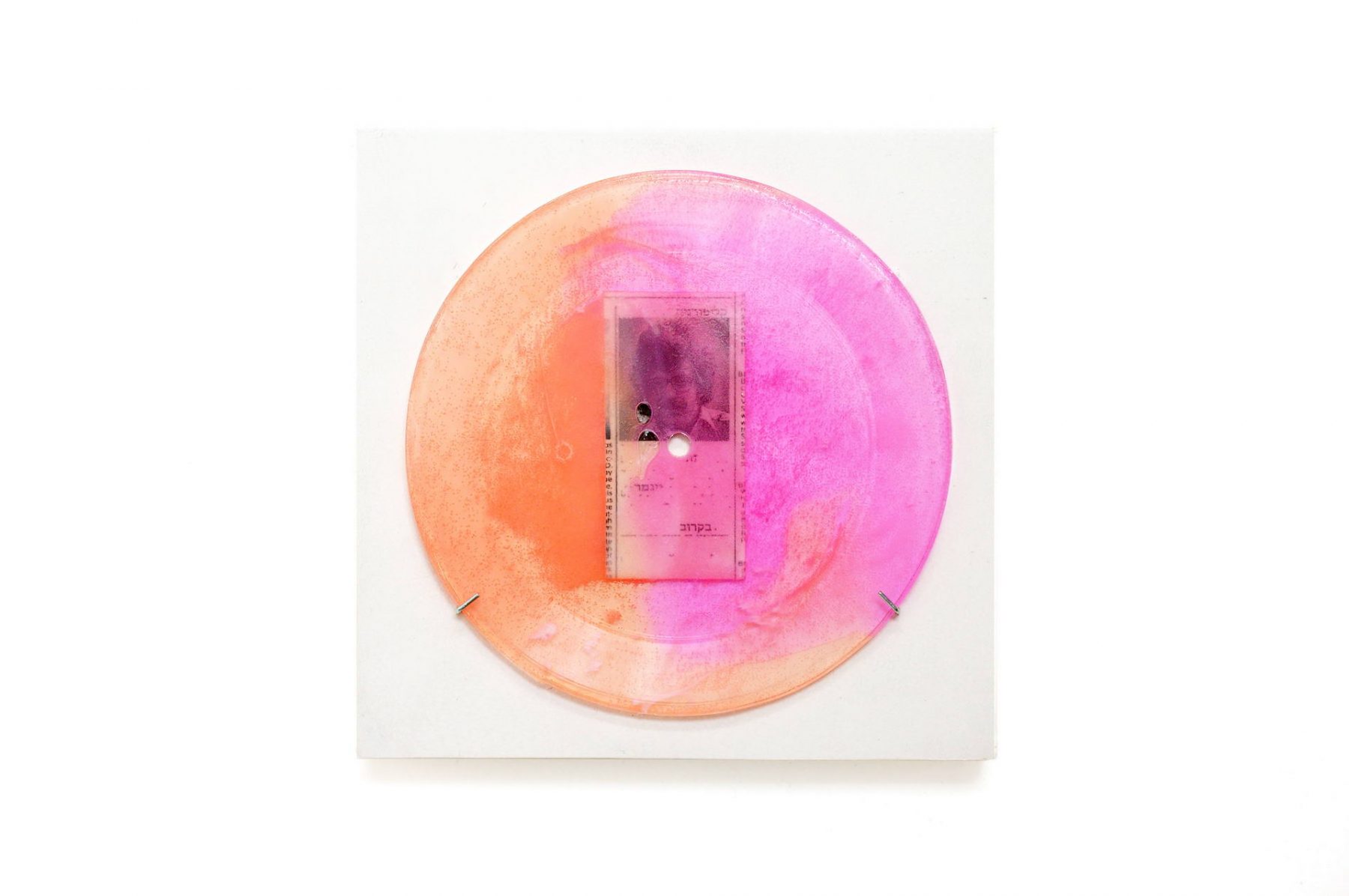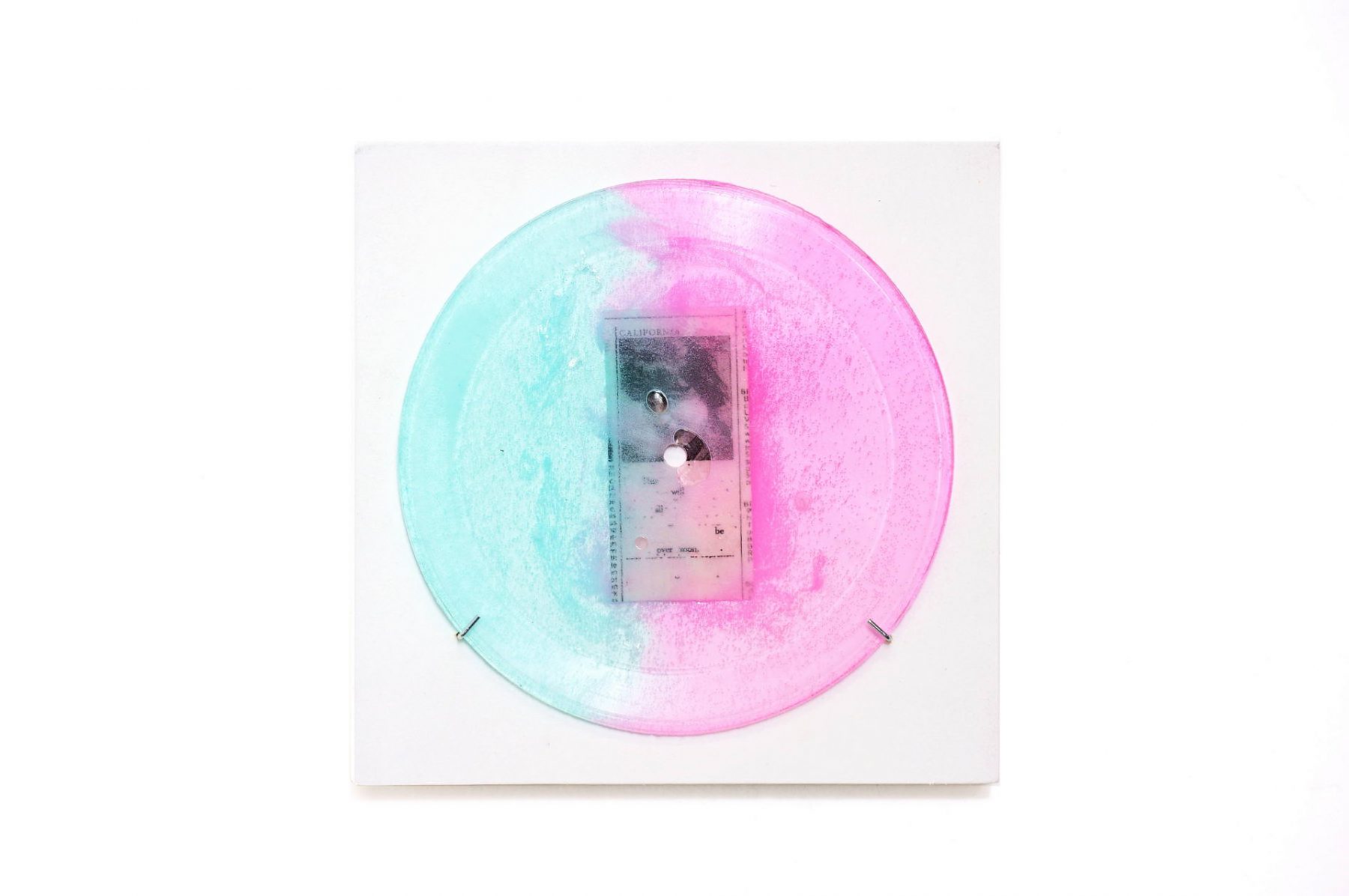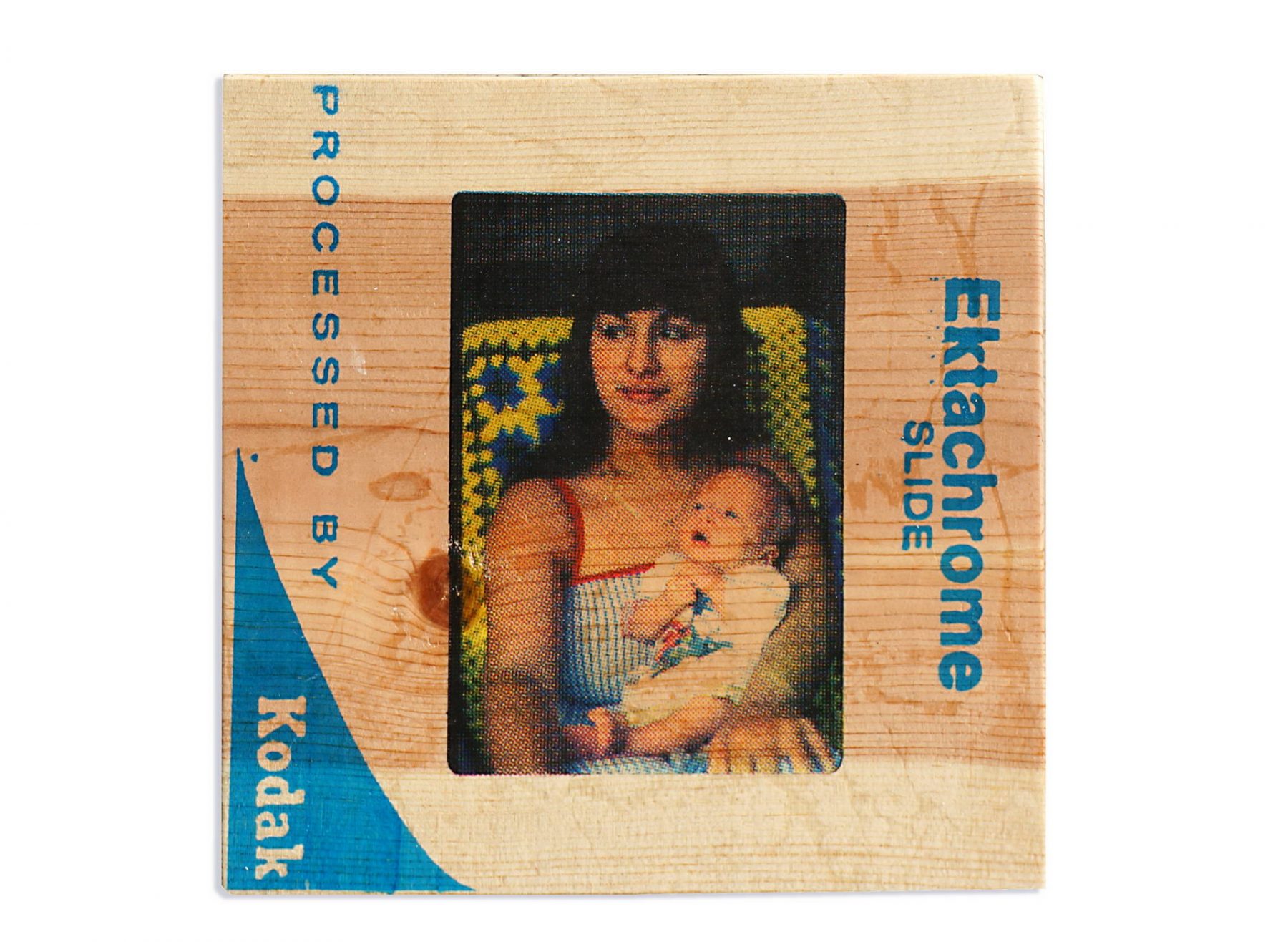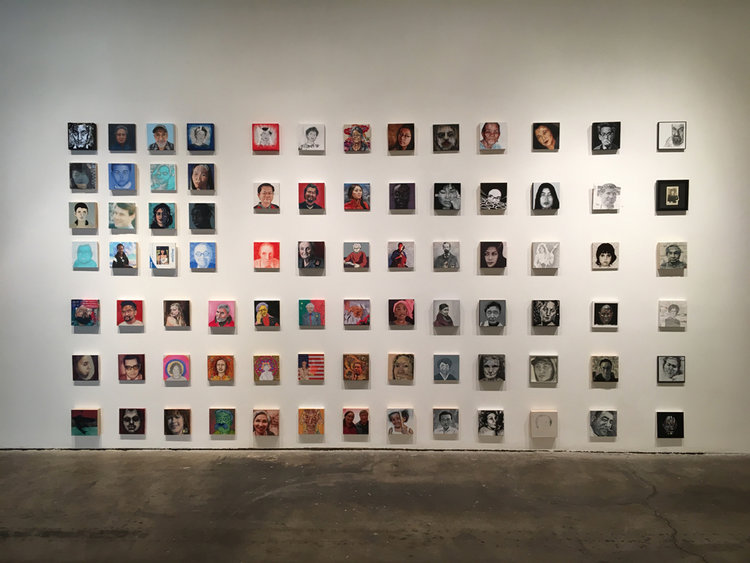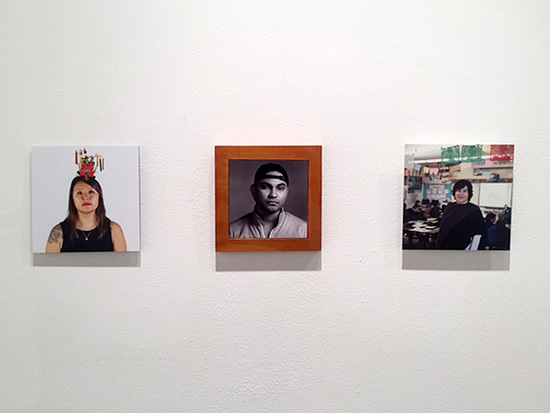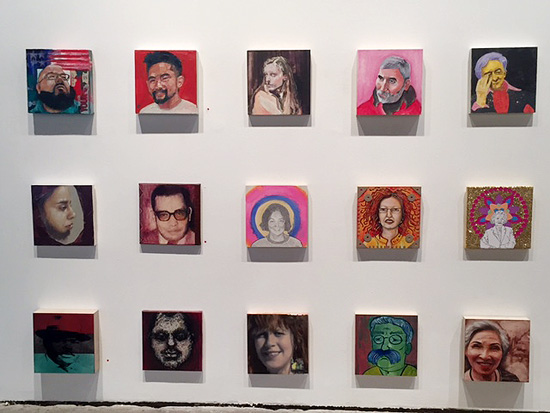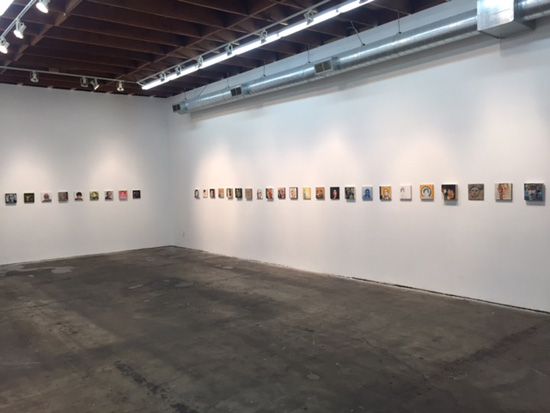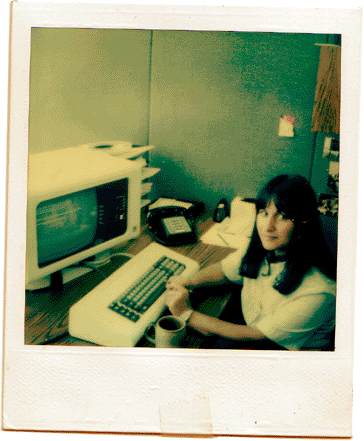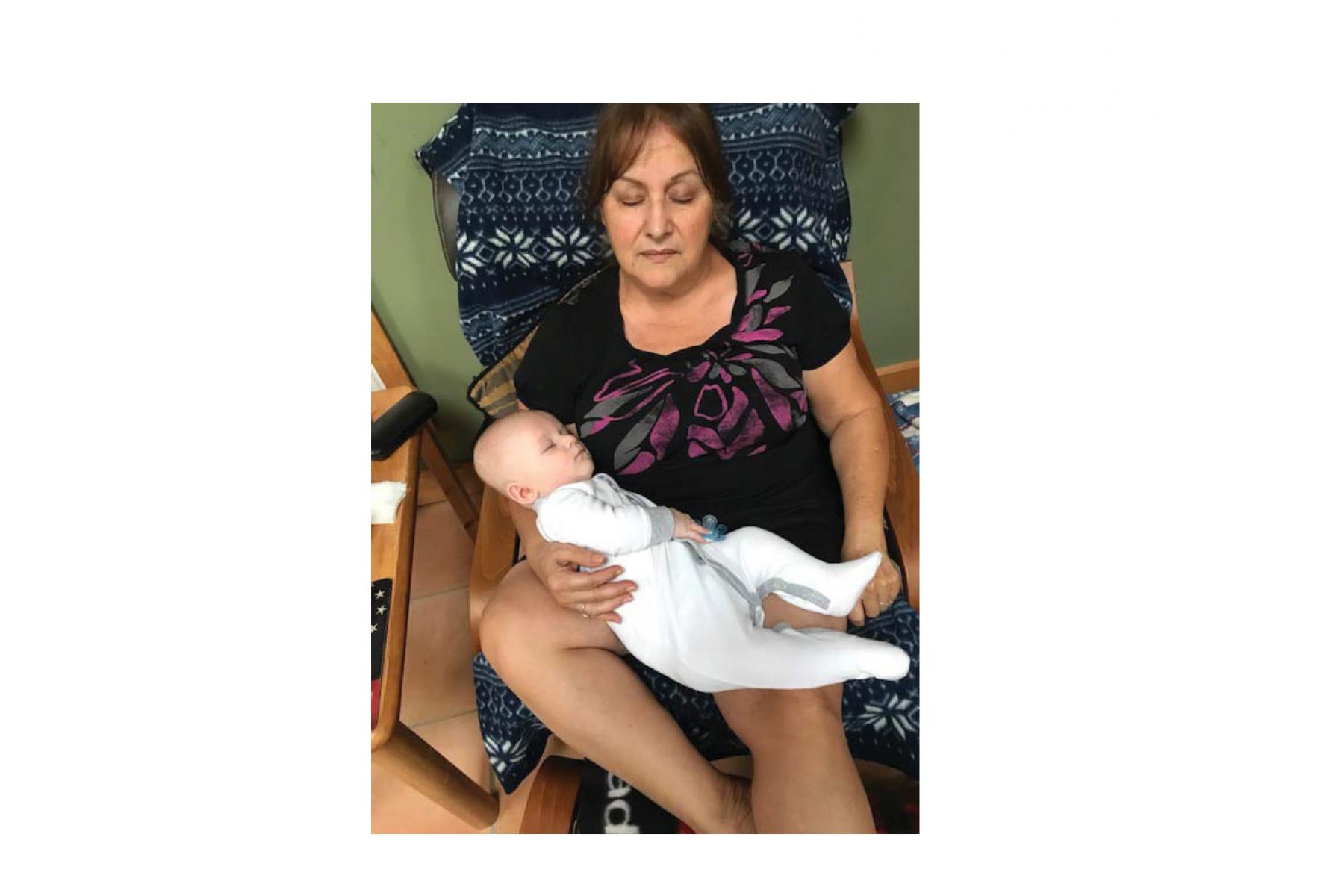 With Liberty and Justice for Some
Date: 2017
Location: Berkeley Art Center, S.F. Arts Commission Gallery, Walter Maciel Gallery (Los Angeles)
Description: Group show featuring 7 x7 inch portraits of immigrants to the United States.
Curated: Monica Lundy
Press Release: Here.
Notes:Contributed Mom Seven Inch, Dad Seven Inch, and Irvine 1979
Mom was born in Marrakesh Morocco in 1951 to a family of Sephardic Jews that trace their ancestry to pre-inquisition Spain. With conditions worsening for Moroccan Jews during the 1960's, her family emigrated on a secret overnight flight to Israel. In California she taught herself how to program computers and ended up a systems analyst for an international French corporation. She became a U.S. citizen a little before dad.
Dad was born in a French camp for Jewish refugees in 1949. He grew up in Israel, studying cell biology and surviving two wars. With Mom, he arrived at the University of California with plans to earn his PhD and leave, but they had kids and never moved back to Israel. Dad became a U.S. citizen a few years back.