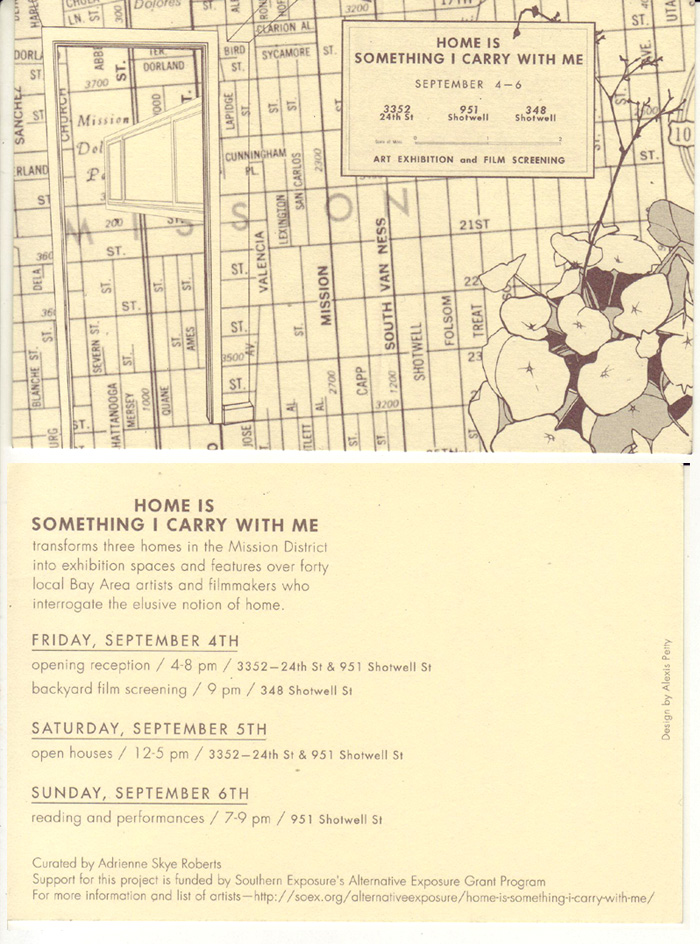 Home is something I carry with me is an alternative art exhibition and film screening featuring over forty local Bay Area artists whose work interrogates the concept of home. For one weekend, two homes in San Francisco's Mission District will transform into exhibition spaces and the backyard of a third home will be used for an outdoor film screening. Home is something I carry with me emerged from the current climate of foreclosures, rapid development, and threats of rent control repeals. By reinventing three homes as art venues and opening them to the public, Home is something I carry with me exercises the rights of renters to use private residences for what we deem public good; an action that can be considered a resistance to the current housing crisis and the lack of economic sustainability for artists. The work within this exhibition expands the notion of home by considering shifting relationship to place and identities formed through diasporic and migrant movement. Individual rooms within the homes will act as galleries organizing the work around themes of shelter, migrations, domestic space and memory, mapping, borders, neighborhoods and identities.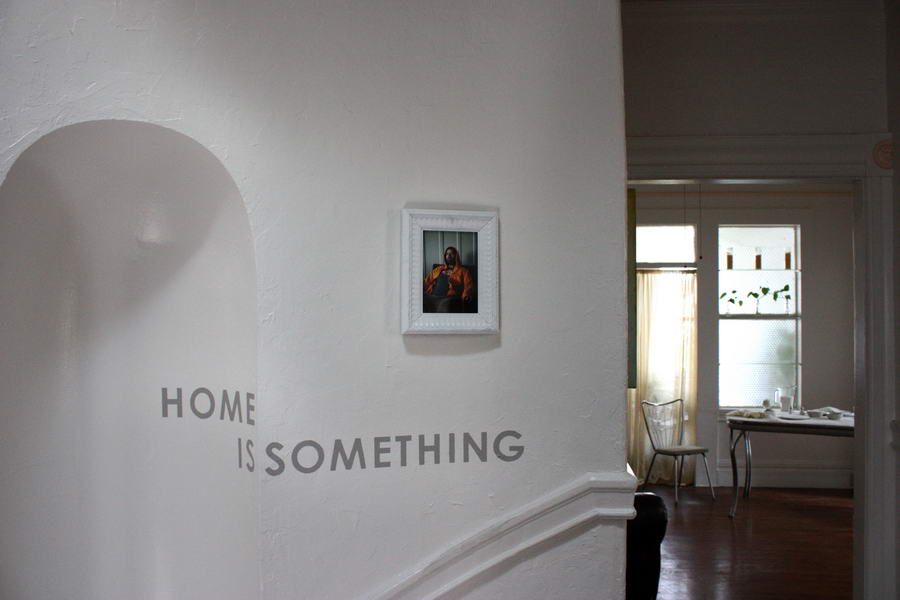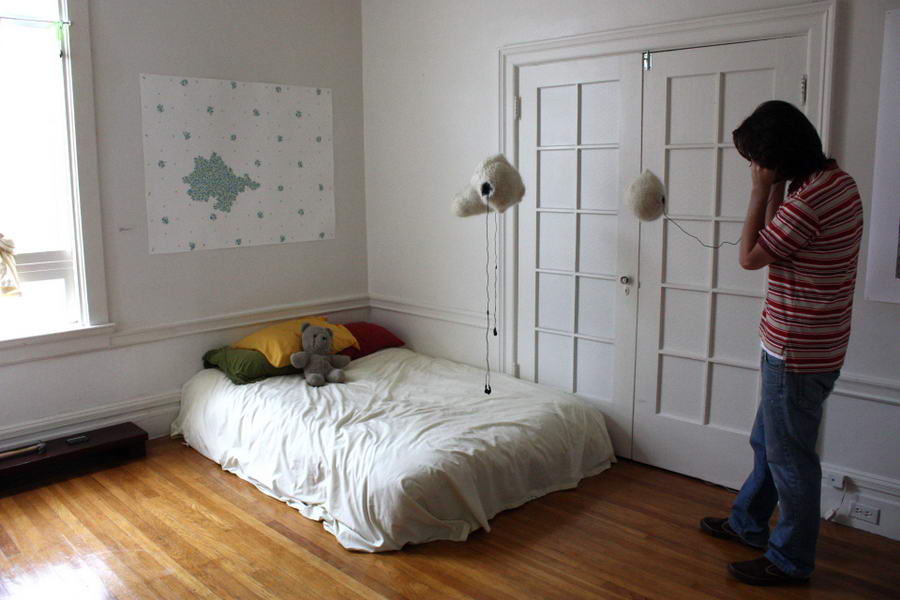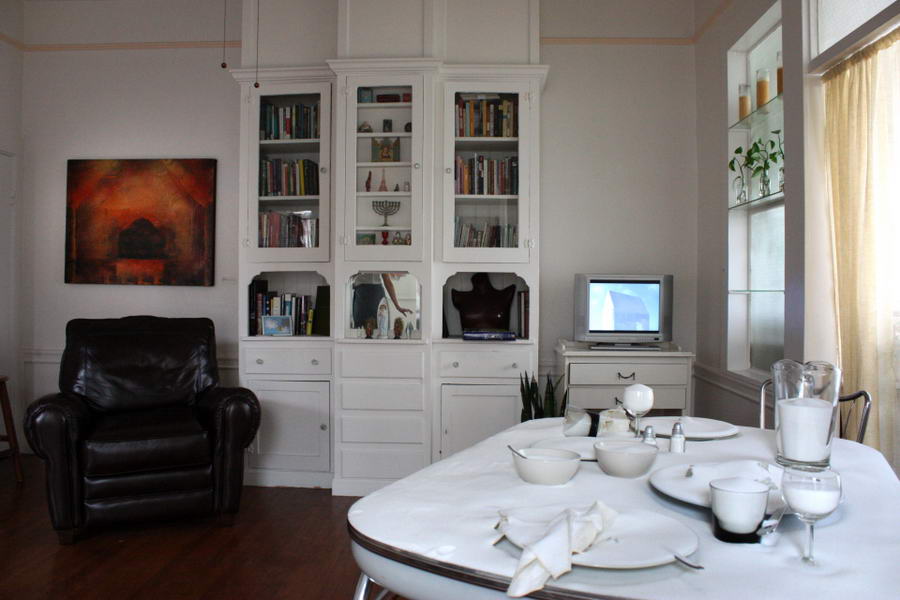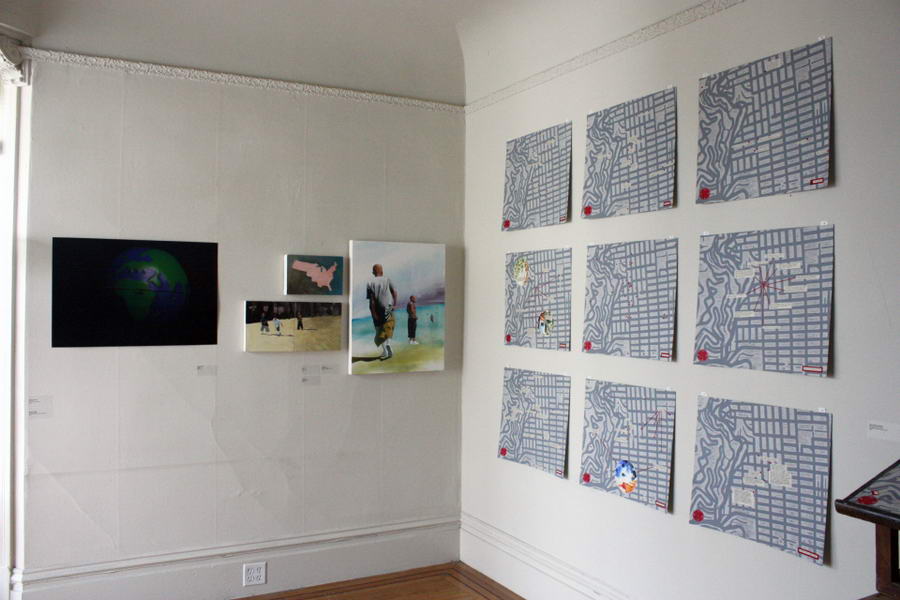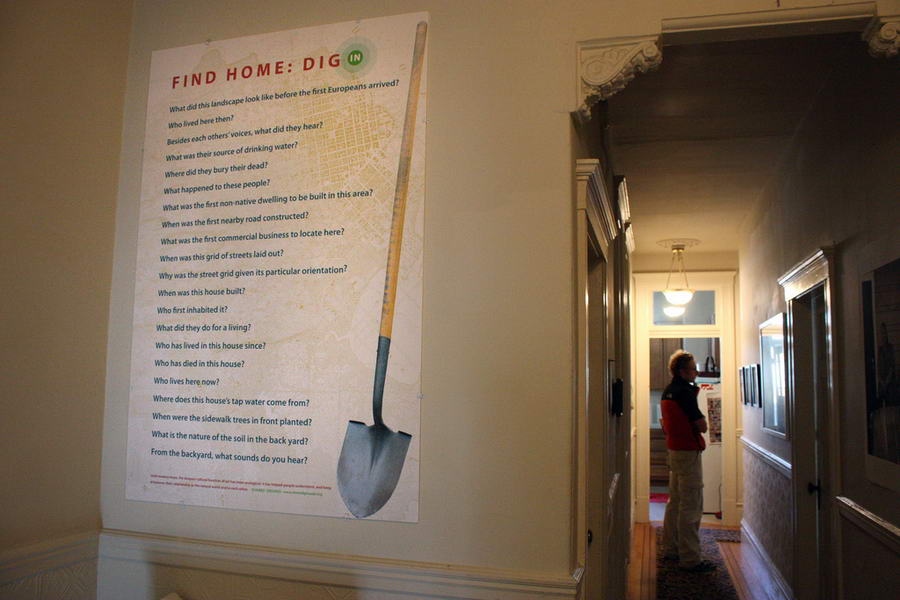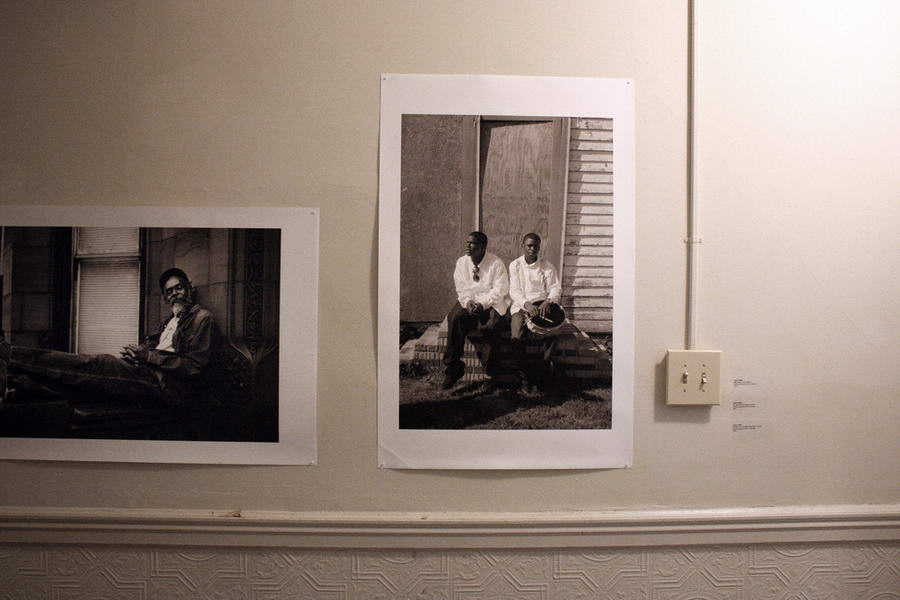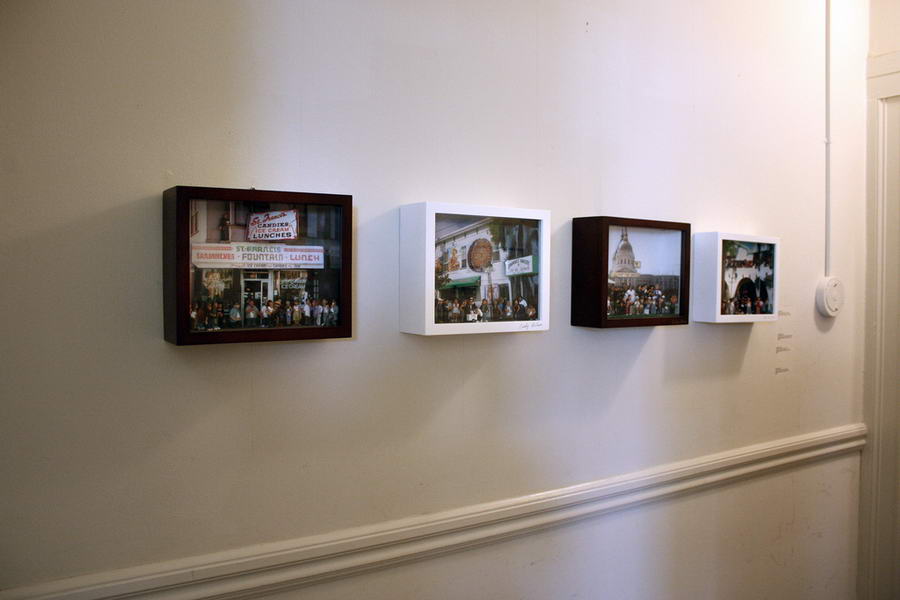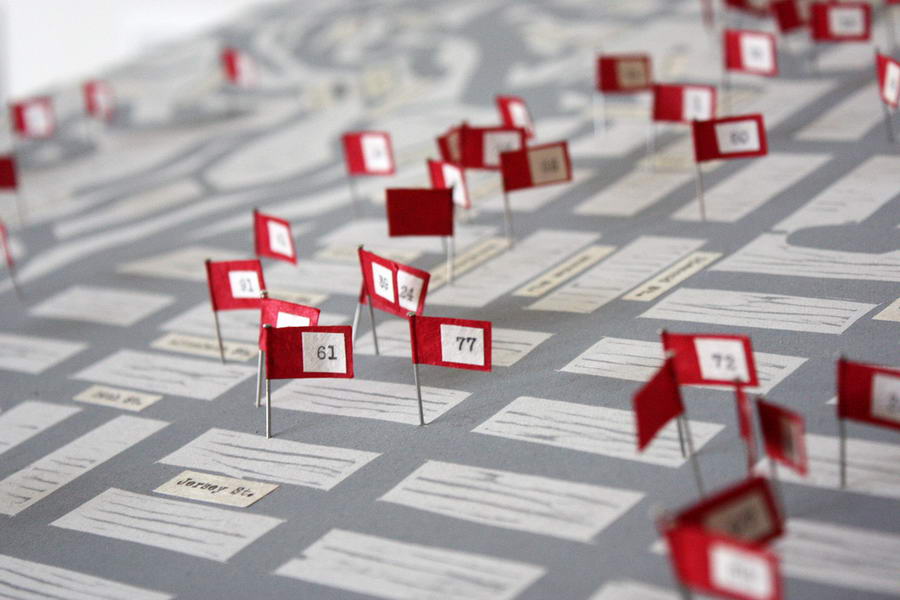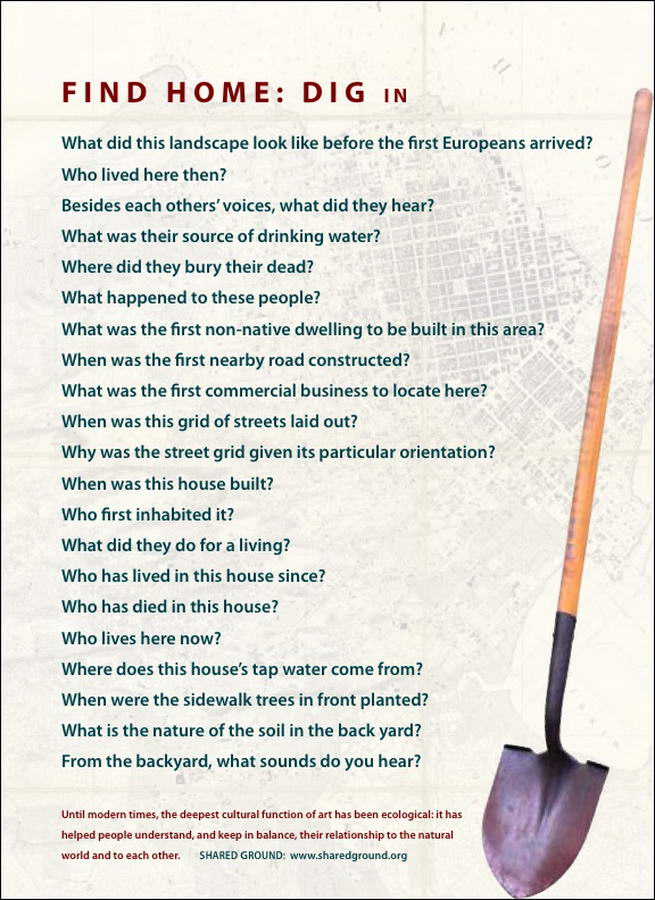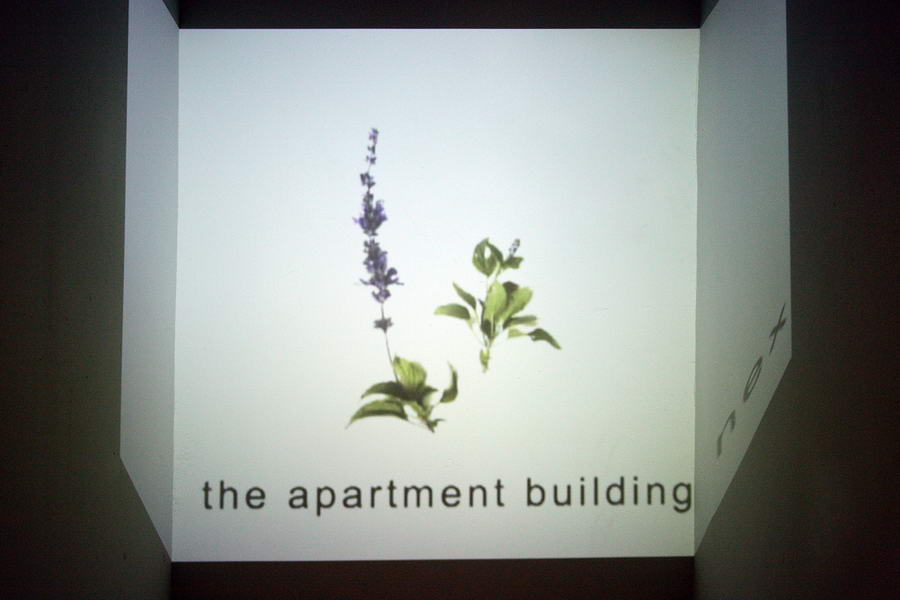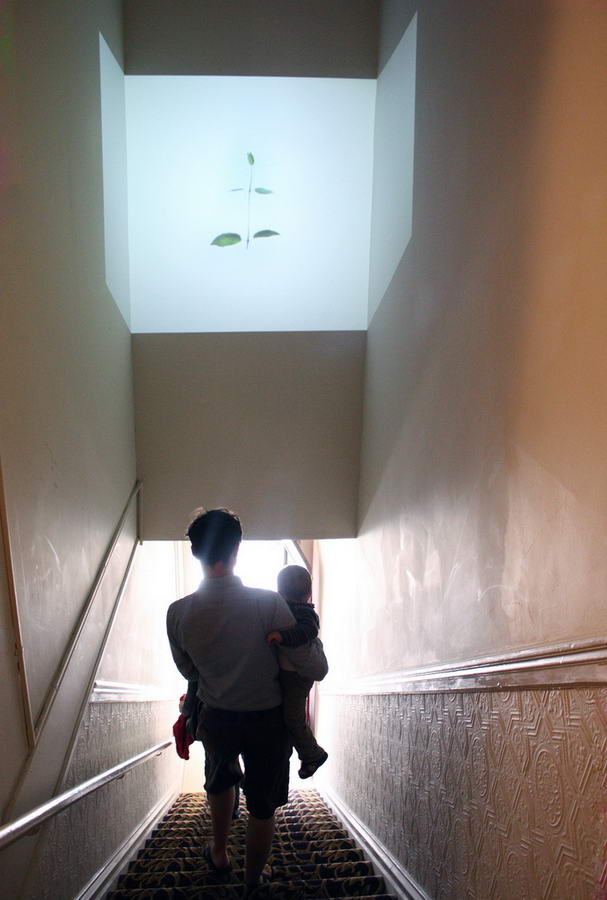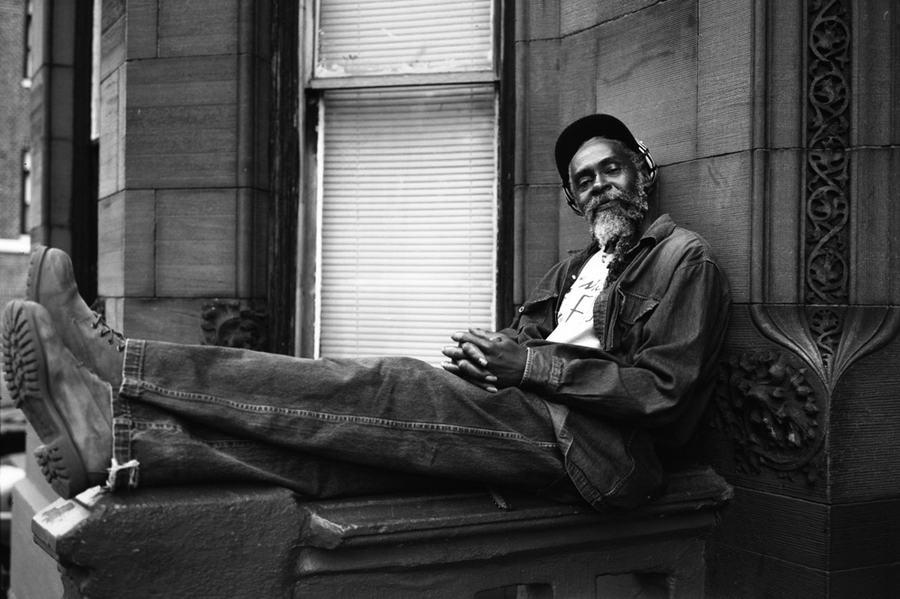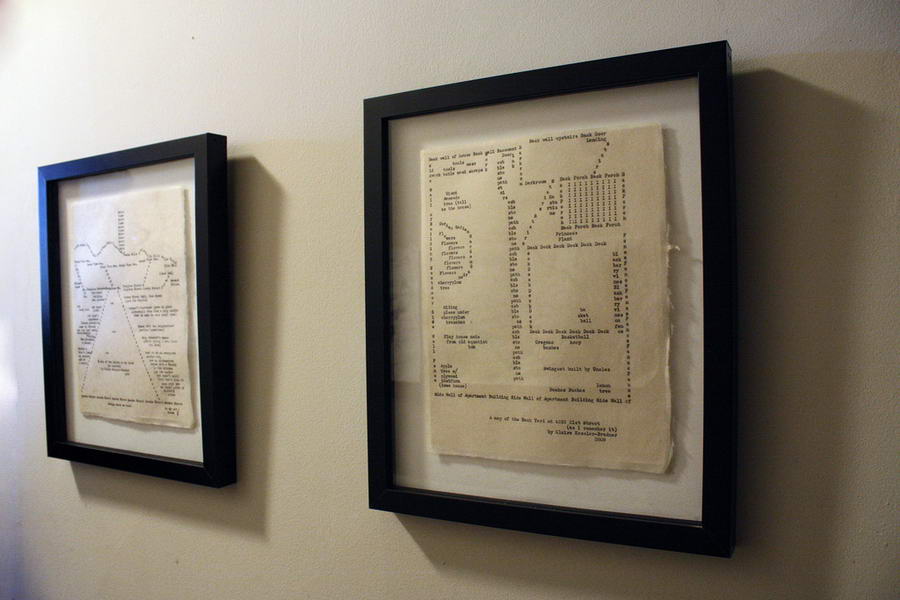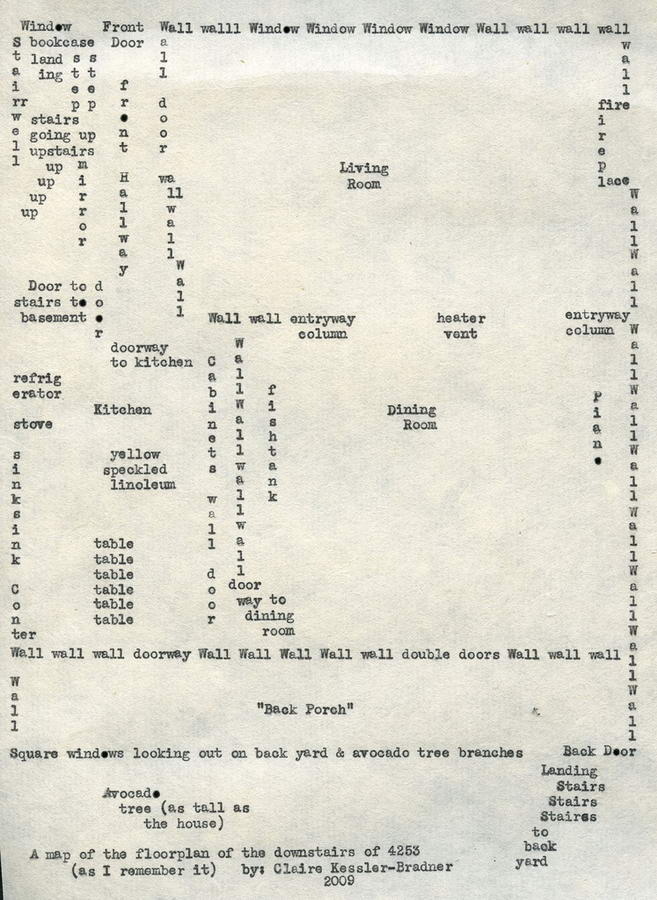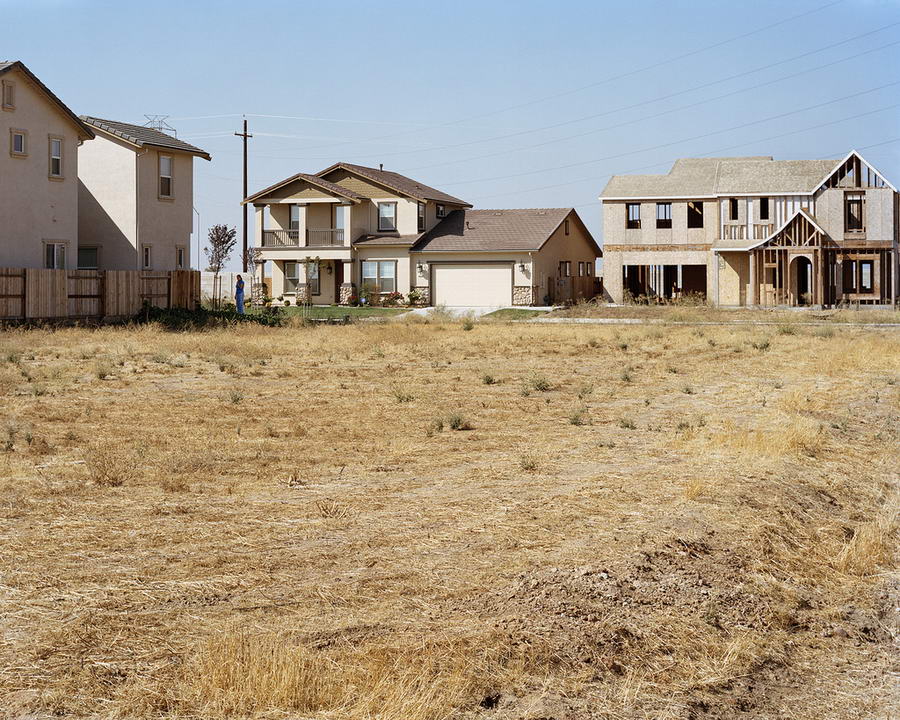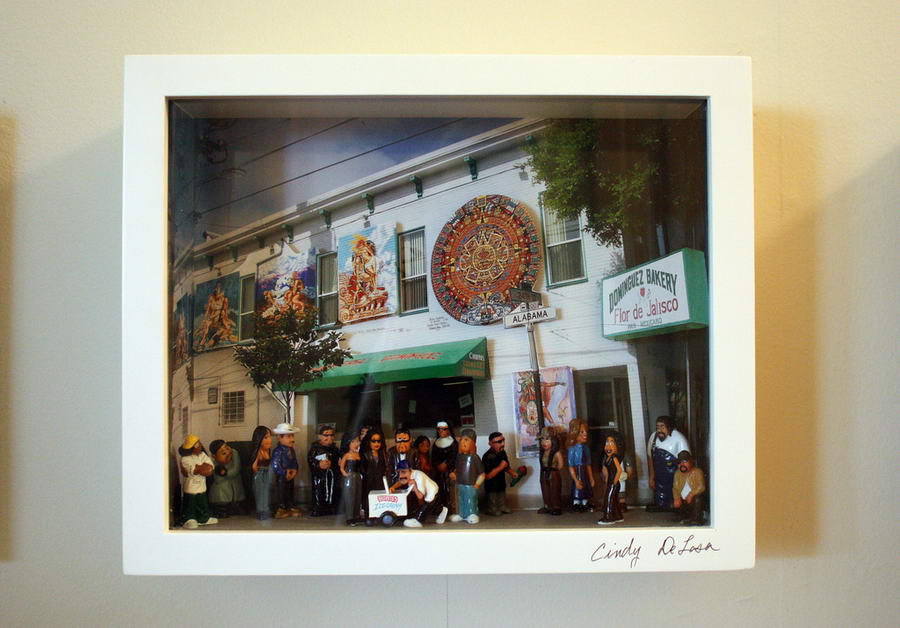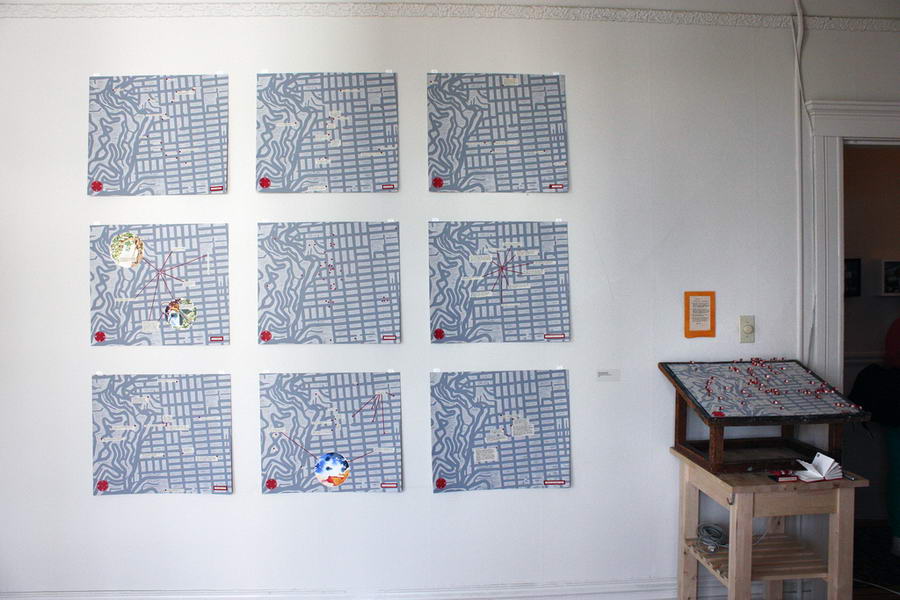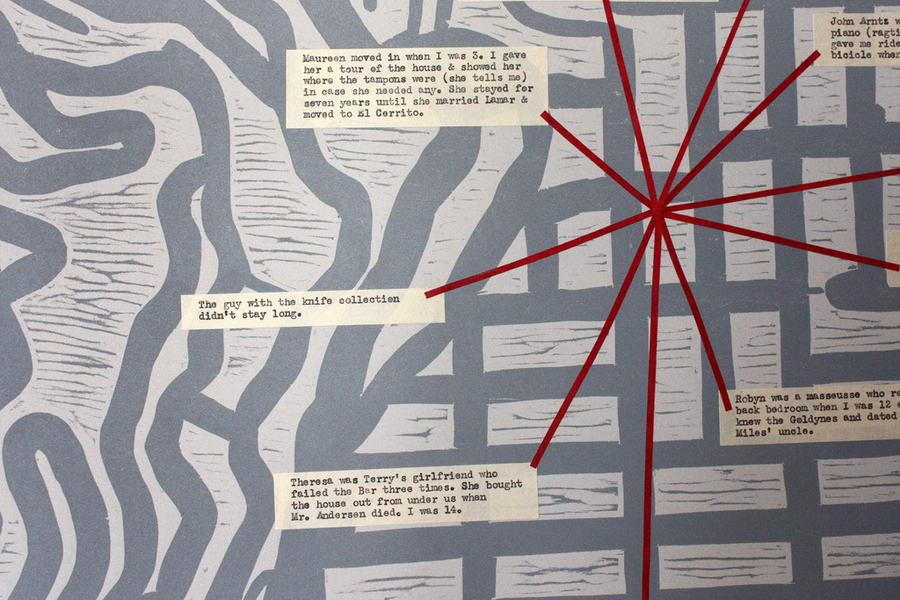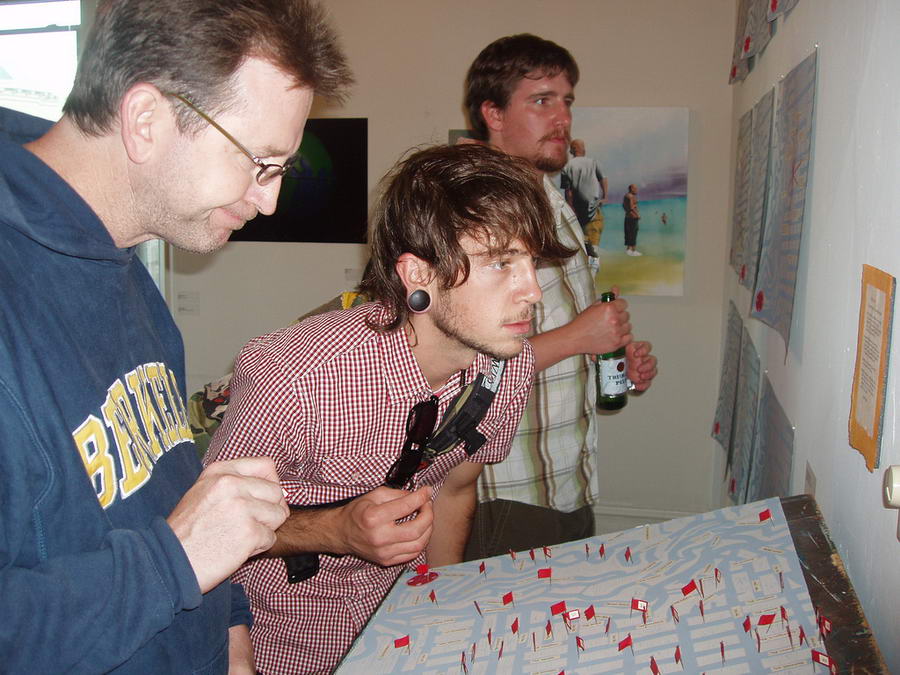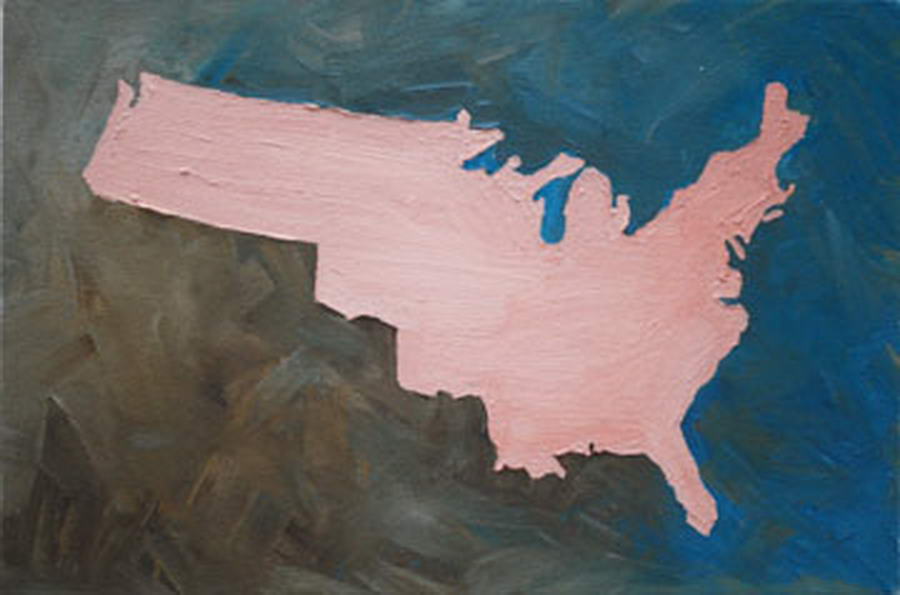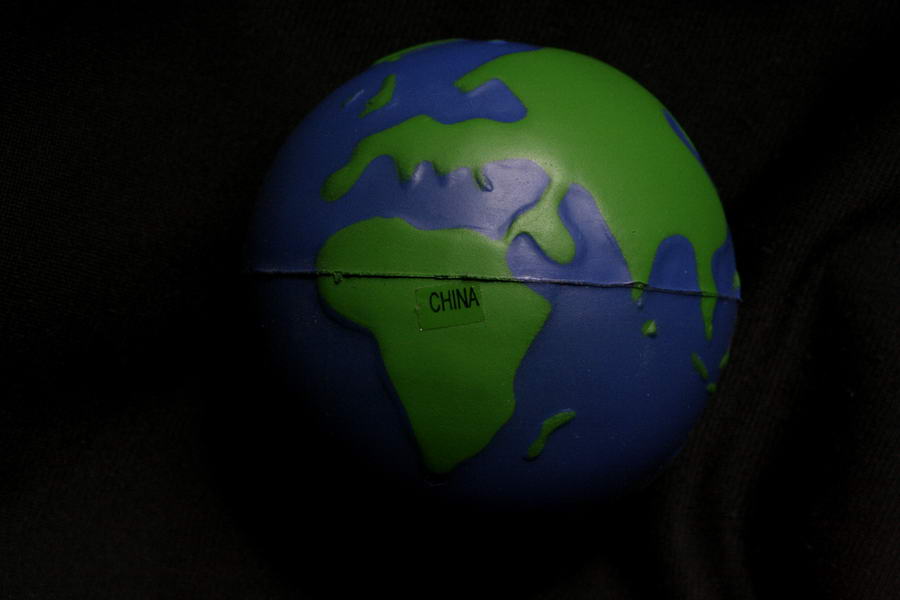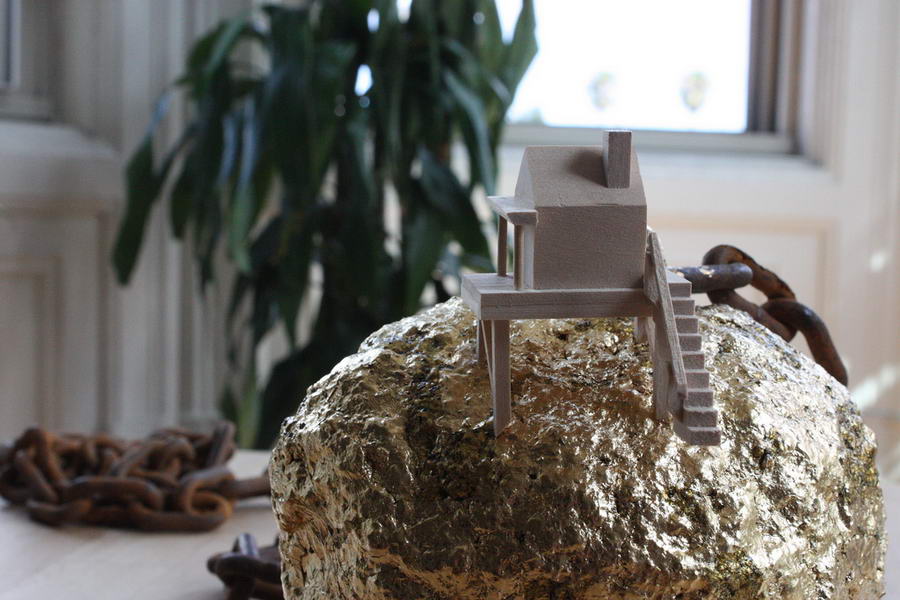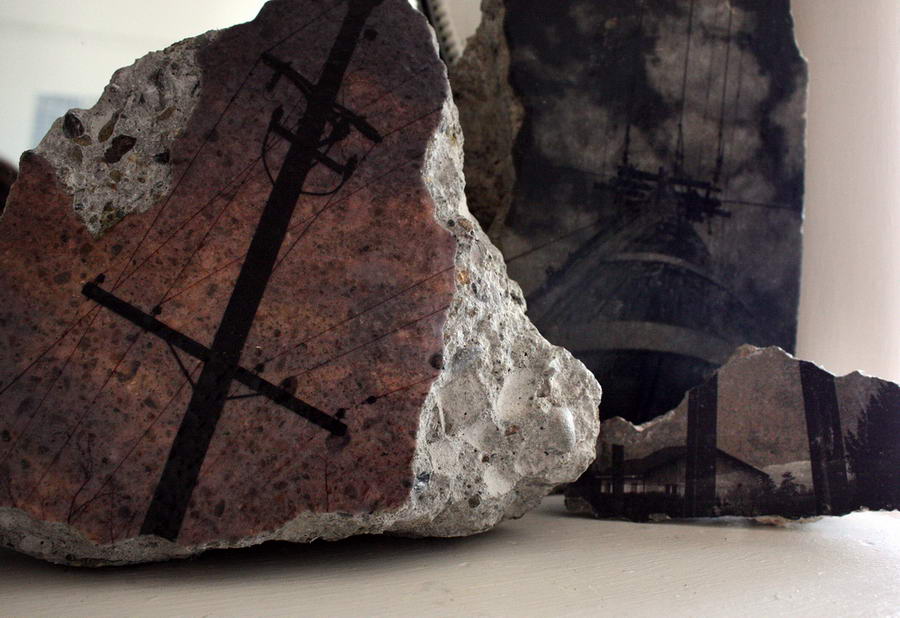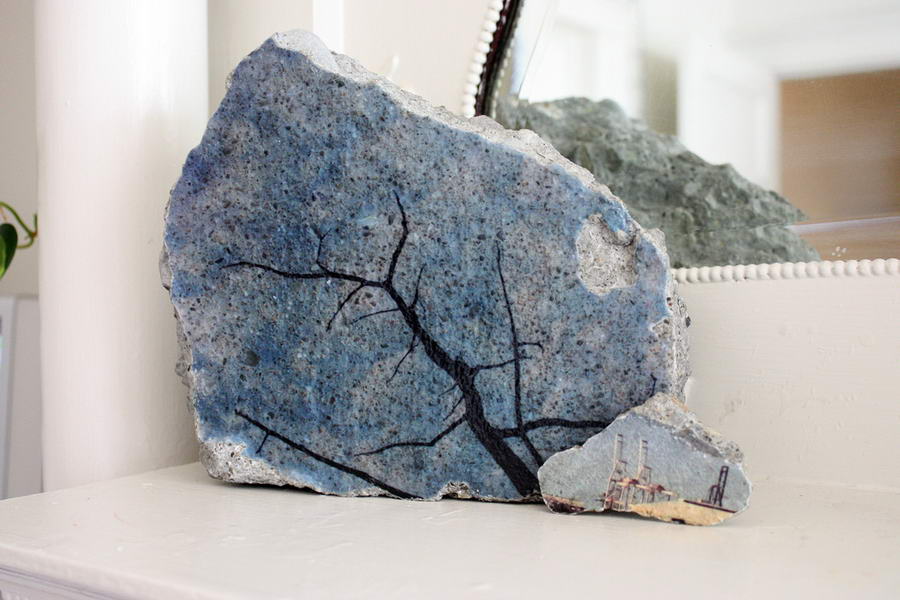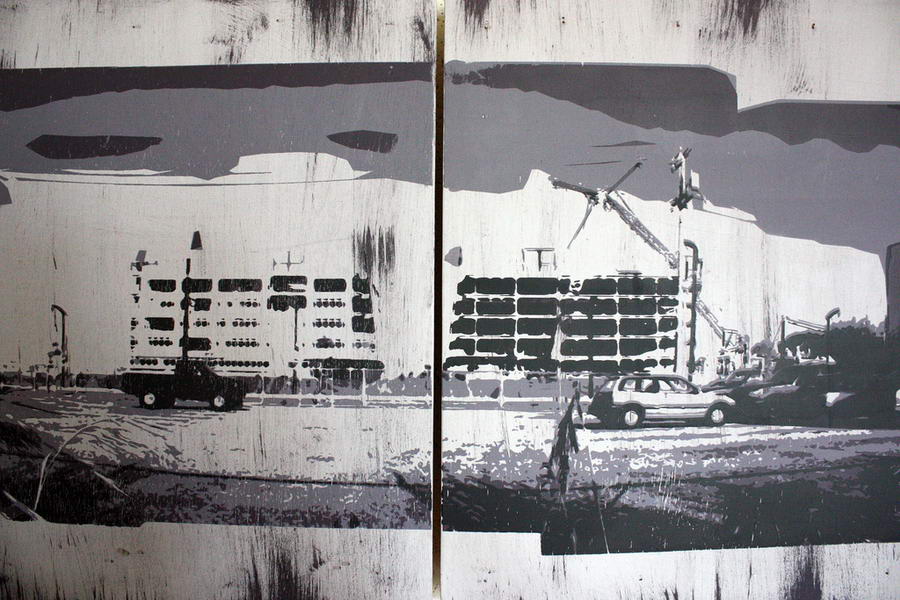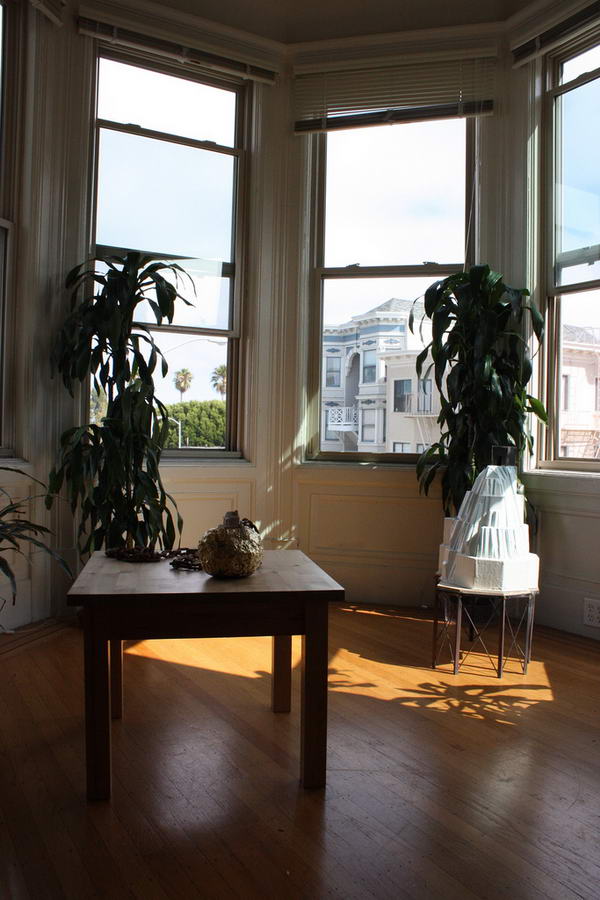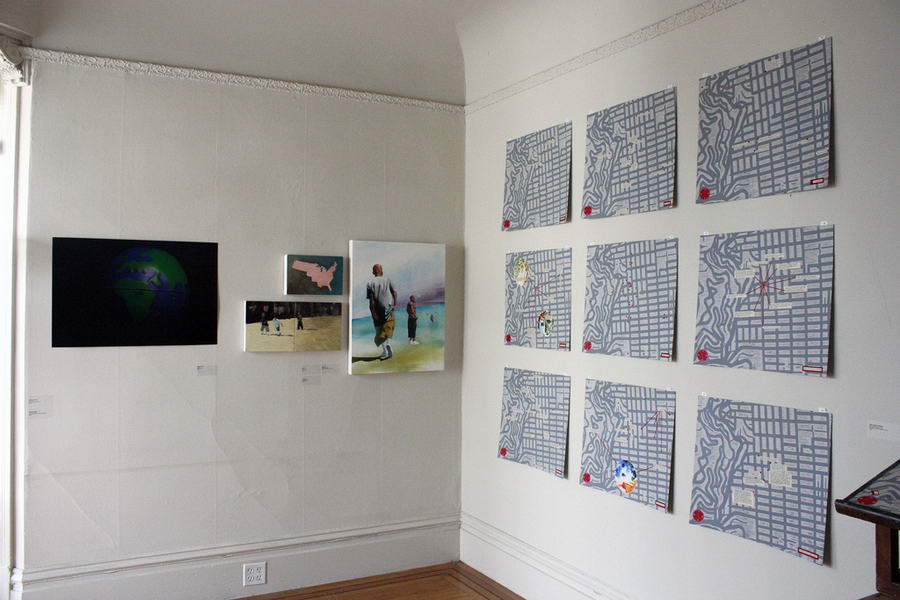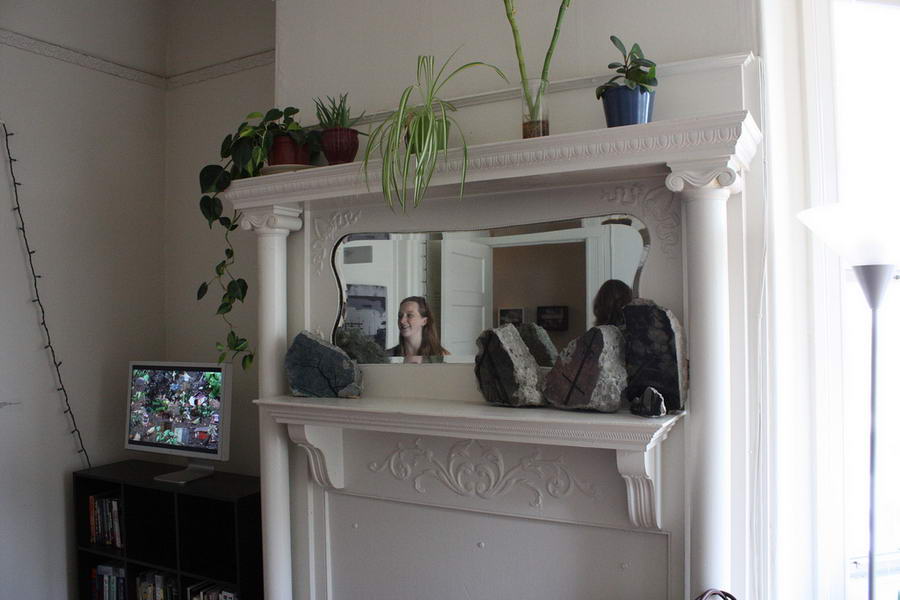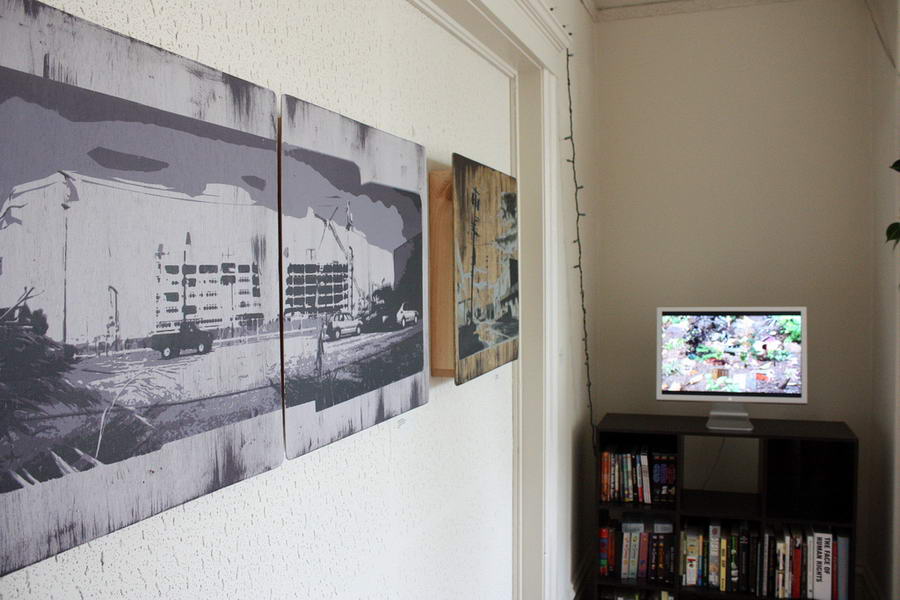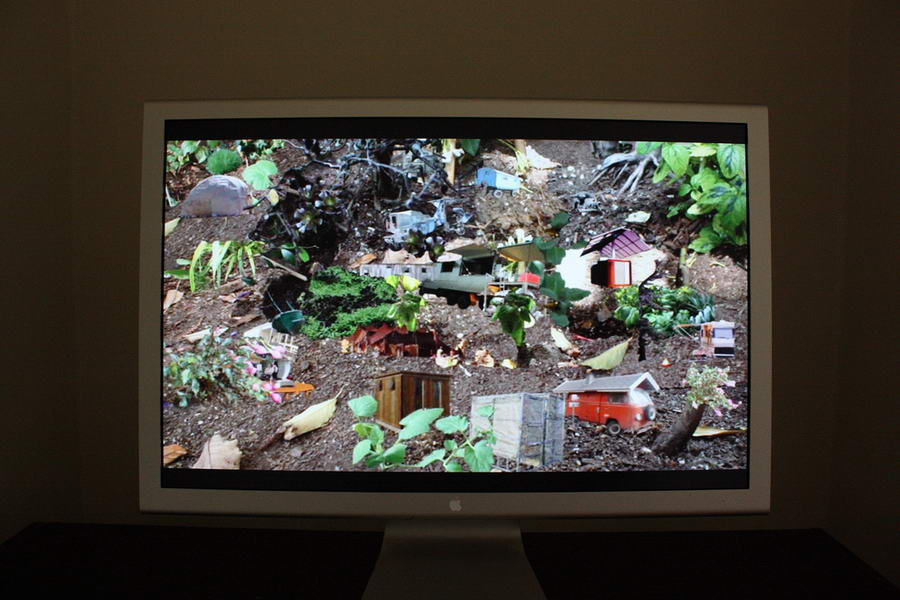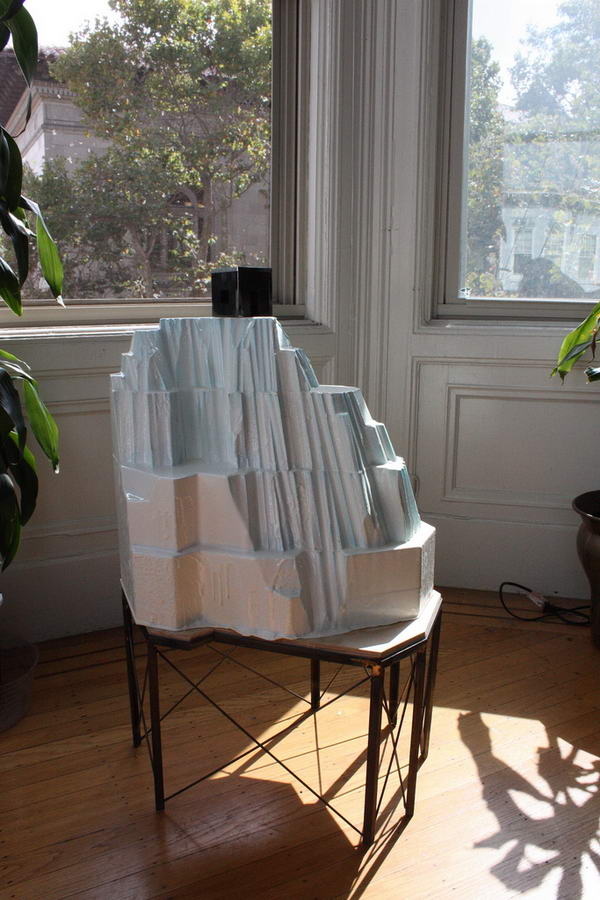 Participating artists: Mara Baldwin, Taha Belal, Jesse Brown, Michael Campbell, Julie Cloutier, Pablo Cristi, Cindy DeLosa, Amy Wilson Faville, Jonathan Fischer, Molly Goldberg, Pablo Guardiola, Alvaro Guillen, Jason Hanasik, Amber Hasselbring, Malak Helmy, Amanda Herman, Nanci Ikejimba, Josef Jacques, Amy Keefer, Claire Kessler-Bradner, Lynn Marie Kirby & Lisa Robertson, Milena Korolczuk, Laurel Lee, Lauren Mardsen, Lynne McCabe, Klea McKenna, Ranu Mukherjee, Jeff Norman, Alexis Petty, Simon Pyle, Hilary Schwartz, Renetta Sitoy, Lewis Watts, Mira M. White, Anna Whitehead, Megan Wilson and Carmen Winant
Participating filmmakers: Terry Berlier, Michael Goodier, Amanda Herman & The Morris Family, Lynn Marie Kirby, Katherin McInnis, Gloria Moran, Kari Orvik with Veronica Majano & the Mission Neighborhood Resource Center
This essay by Adrienne Skye Roberts was featured in the exhibition catalogue for Home is something I carry with me and later published in Art Practical, Issue 2 "Nomads and Residents."
Home is something in a state of perpetual motion. Through the repetition of actions and rituals we construct, rebuild, and reaffirm home day after day. It is a place we are constantly moving towards and yet, it is often something we must distance ourselves from. There are homes we outgrow or that never quite fit—places we must leave in order to remake ourselves, carrying with us past experiences as we generate our new versions of home. For thousands of people, the search for home led to San Francisco. Despite the city's small geographical scale measuring a mere seven square miles, the looming threat of earthquakes, and the rising cost of housing, San Francisco remains a destination that people gravitate towards. Over time its popularity was established through the promise of gold in 1848, the political and cultural rebellion in the Sixties and its reputation as a center for queer culture. San Francisco has been built and rebuilt through the stories of those who first inhabited the land and those who continue to migrate here.
My house has three stories. I live on the top floor amidst Victorian era architecture characteristic of many San Francisco homes build in the 19th century: ornate trim and wainscoting, a built-in bookshelf, bay windows, and elaborate light fixtures. My landlord, Mrs. Lopez, bought this house in 1973 and moved with her family from the country of Columbia to California. At that time the Mission District was known almost exclusively as a Latino/a neighborhood with thriving local businesses and cultural establishments. For fifteen years, Mrs. Lopez raised her two sons in the flat on the top floor of this house. Today she resides in the converted garage apartment, and one of her sons has relocated to the downstairs flat. Upstairs, in the flat where the Lopez family first settled, I live among a rotating ensemble of friends and housemates; members of a makeshift family who seek shelter here. This house, much like the neighborhood, is constructed of layered histories—the majority of which remain invisible to me. There are parts of this history that I cannot access, that are made visible only through the act of imagining who came before and where and how they used the space that now surrounds me.
The longer you live somewhere, the more knowledge you gain about the stories that have accumulated there. I was born in San Francisco and raised north of the Golden Gate Bridge. I left the Bay Area briefly only to be drawn back by the pull of a place that is home. In a way, I inherited this city from my parents. My mother and father are East Coast transplants who followed the now legendary exodus of their generation to the 1960s promised land: San Francisco's Haight-Ashbury. Their histories are intricately tied to this place. I know the exact location in Golden Gate Park where they celebrated their marriage and can identify which front door in a row of Victorians leads to the first home they shared together on Castro Street. Although they left the city years ago, it is because of their migration that I am here; my presence adds yet one more story to our family's attachment to San Francisco. Through this history I have inherited not only the city, but the social and political responsibility that come with living in one place for an extended period of time.
In today's political climate of economic recession, home becomes a story about wealth and property rather than people. Last June, California residents faced threats to rent control through a proposed amendment to the California State Constitution, inconspicuously folded into a proposition called the "California Property Owner and Farmland Protection Act" (Proposition 98). While this proposition was ultimately defeated, it exposed the vulnerability of renters and sent a clear message about whose properties are considered valuable, and therefore, protected. In a gesture similar to Proposition 98, San Francisco's Mayor Gavin Newsom recently vetoed the "Renters Economic Relief Package," a bill created to provide flexibility for renters facing unemployment and struggling to survive in the second most expensive housing market in the country.
Long before the first newspaper headlines warned the public of the impending housing crisis, certain neighborhoods in San Francisco were already experiencing crises of their own. The dot-com boom of the late 1990s began the subtle, yet rapid transformation of the Mission District. Wealthy investors and developers seized property, therefore displacing countless working class Latino/a residents. While the so-called boom was halted by the subsequent bust, the reverberations of this are still present in the neighborhood today. The initial development projects paved the way for a younger, whiter demographic —a story that I am implicated within and which remains a site of personal investigation and negotiation.
Yet another factor in the redevelopment of certain San Francisco neighborhoods is a law known as eminent domain. Eminent domain grants the government permission to seize private property for public use—a term widely defined to include the construction of fire stations, police stations, schools, or libraries, and yet, habitually interpreted for the creation of new commercial corridors and widening of streets in neighborhoods targeted by private developers. Forty years ago, eminent domain was used as ammunition in the "renewal" of the Fillmore District, a historical center of African-American culture in San Francisco, displacing 4,729 households and demolishing 2,500 homes. (1) The tall modern buildings on Fillmore Street, with condominiums above and storefronts below, bear no resemblance to the Victorian homes that once lined the street.
The wide interpretation of the term for public use within eminent domain law highlights the instability of this definition, begging the question of what exactly is considered public use and who has the power to make this decision? When I first learned about eminent domain, I was inspired to create a project that interpreted the language of this law to take account of the ways in which private residences are already used for public use. Initially, I was interested in the stoop in front of one's home as a location with the potential to bridge both private and public space. However, with the looming housing crisis and threats to renters' rights it became more and more critical to shift my focus to the interior space of the home.
I am interested in the way in which homes function as sites of intersection between the personal—an environment in which relationships are built and comfort is gained through familiarity—and the political—as property contested a the level of legislation and protest. The exhibition and film screening, Home is something I carry with me, exposes this intersection. Transforming private residences into temporary exhibition spaces and opening them to the public challenges the idea that homes function solely for the benefit of the property owner. This project was conceived as a resistance to the housing crisis and attempts to address the question of what our capabilities are as renters within a climate that defines for us the value of homes and their use. While the odds are staked greatly against renters, it is important to recognize that it takes a certain wherewithal to rent space in San Francisco in the first place.
As we continue to move towards our own ideas of home, it is my hope that this inherently personal understanding of place and belonging translates to a sense of civic responsibility and political action—one that ensures that the right to the city is not reserved only for the wealthy and acknowledges that the city is dependent upon a collection of stories and multiple definitions of home.
1. Leslie Fulbright, "Sad Chapter in Western Addition History Ending," San Francisco Chronicle, July 21, 2008.
Home is Something I Carry With Me
Date: September 2009
Description: Weekend-long group show in two homes in San Francisco's Mission District with the backyard of a third home used for an outdoor film screening. Featuring over forty local Bay Area artists whose work interrogates the concept of home.
Location: Mission District, San Francisco, CA
Curated by Adrienne Skye Roberts and funded by Southern Exposure's Alternative Exposure Grant program.
Hosted by Adrienne Skye Roberts and Jon Fischer
Notes: Installed in my old place at 3352 24th Street.

Postcard design by Alexis Petty
Photos: Klea McKenna.