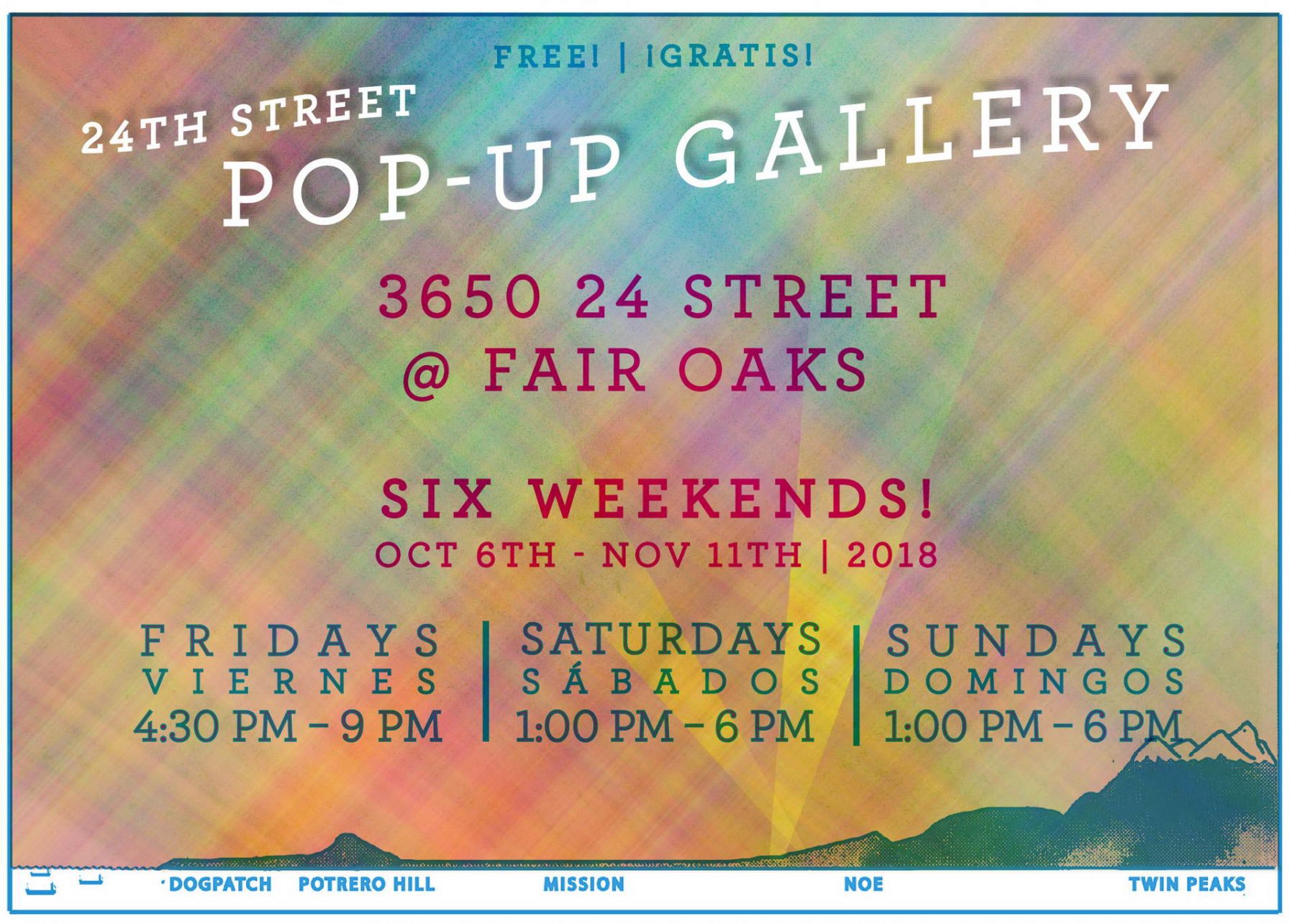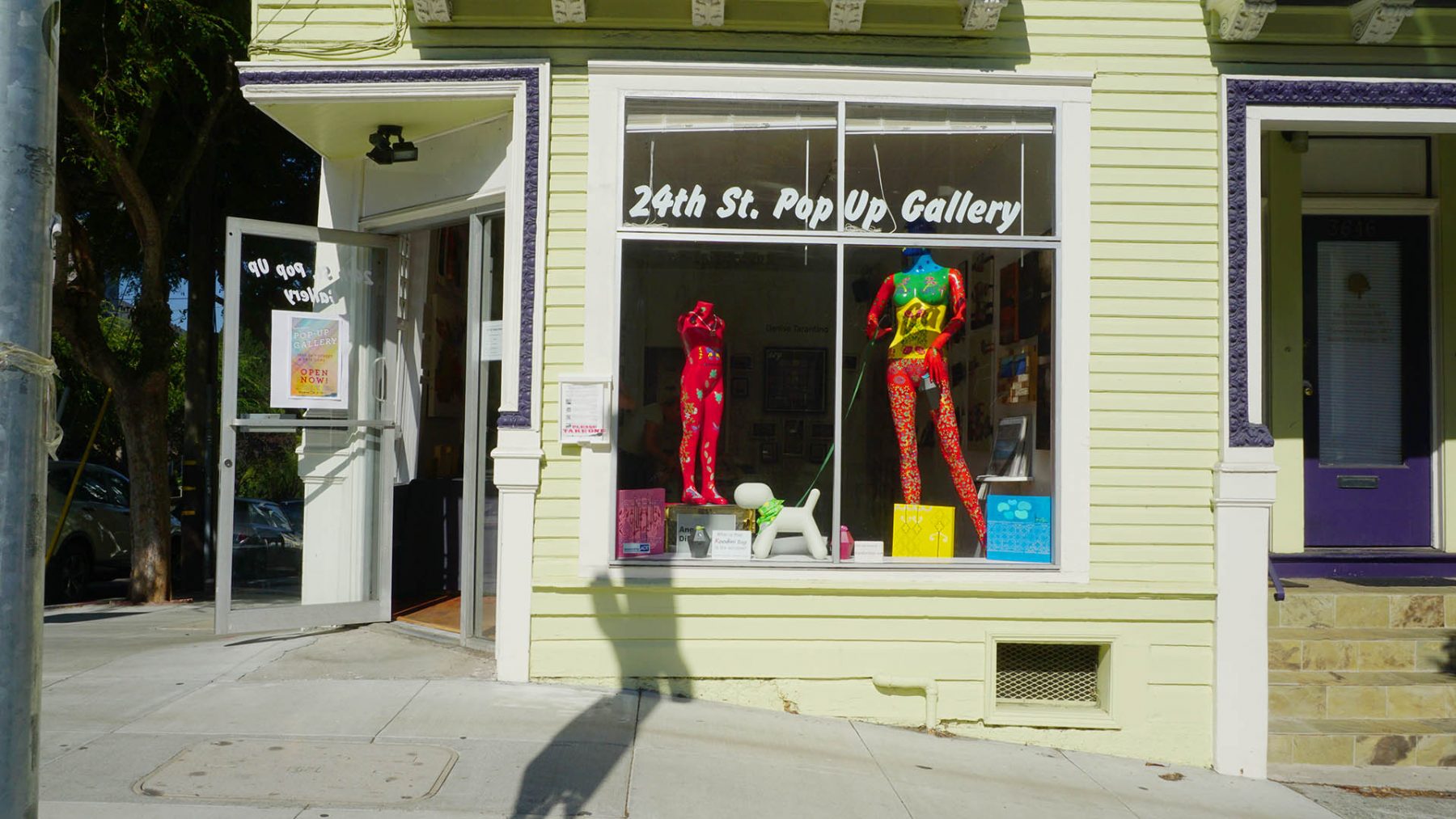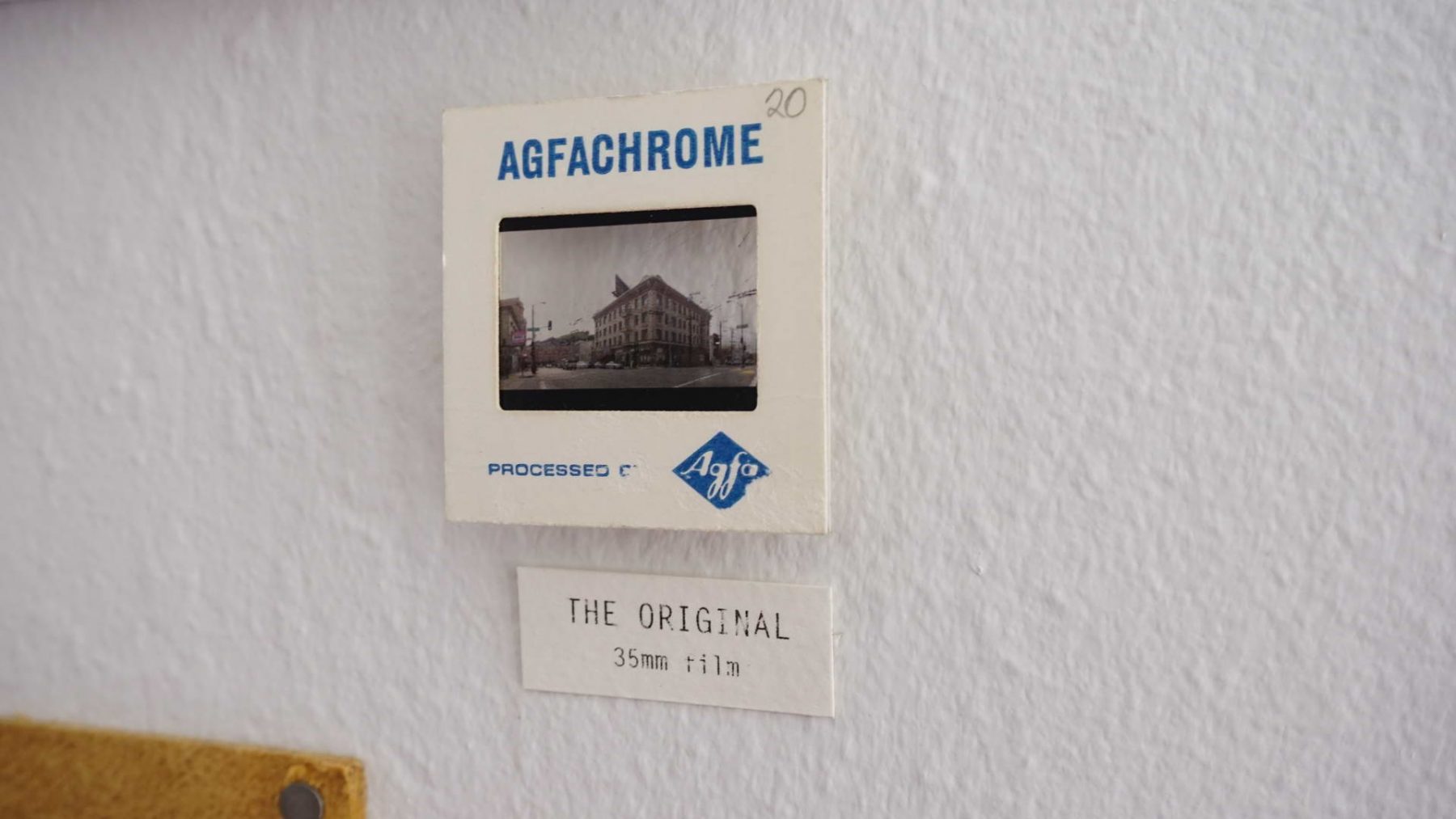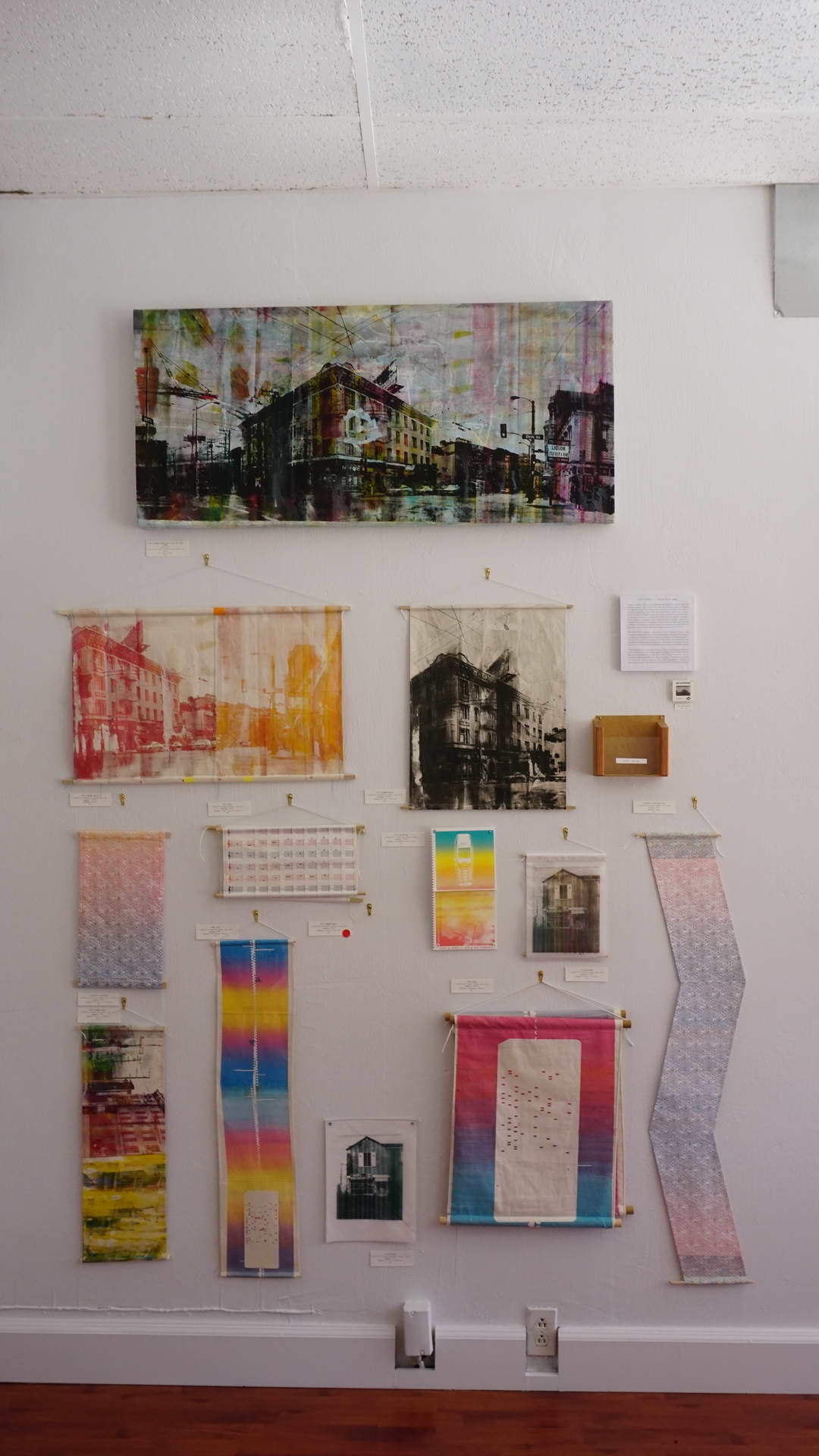 24th Street Popup Gallery
Date: 2018
Location: San Francisco
Description: One-time art exhibition is collectively presented by nine individual artists working in the
San Francisco Bay Area.
Program: Right here!
Notes: For this exhibit, I displayed seven scrap scrolls.

Housed in a vacated storefront (formerly The Urban Chair salon), the popup gallery was open for six weekends in the Fall of 2018.
Participating Artists: Erika Parrino', Michael Barbee, Julie Cohn, Denise Tarantino, Angelo DiPietrantonio, Debra Reabock, Jon Fischer.