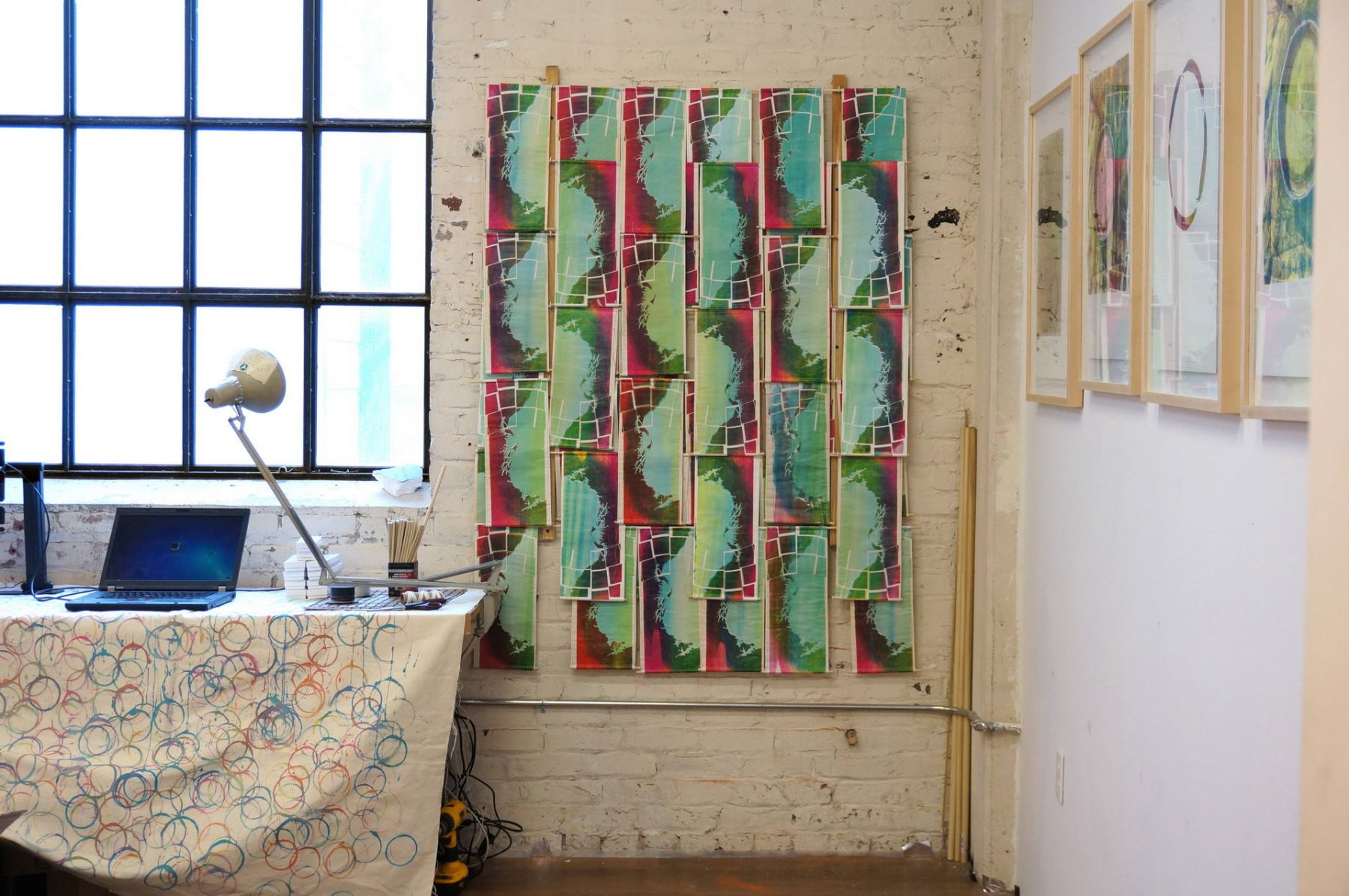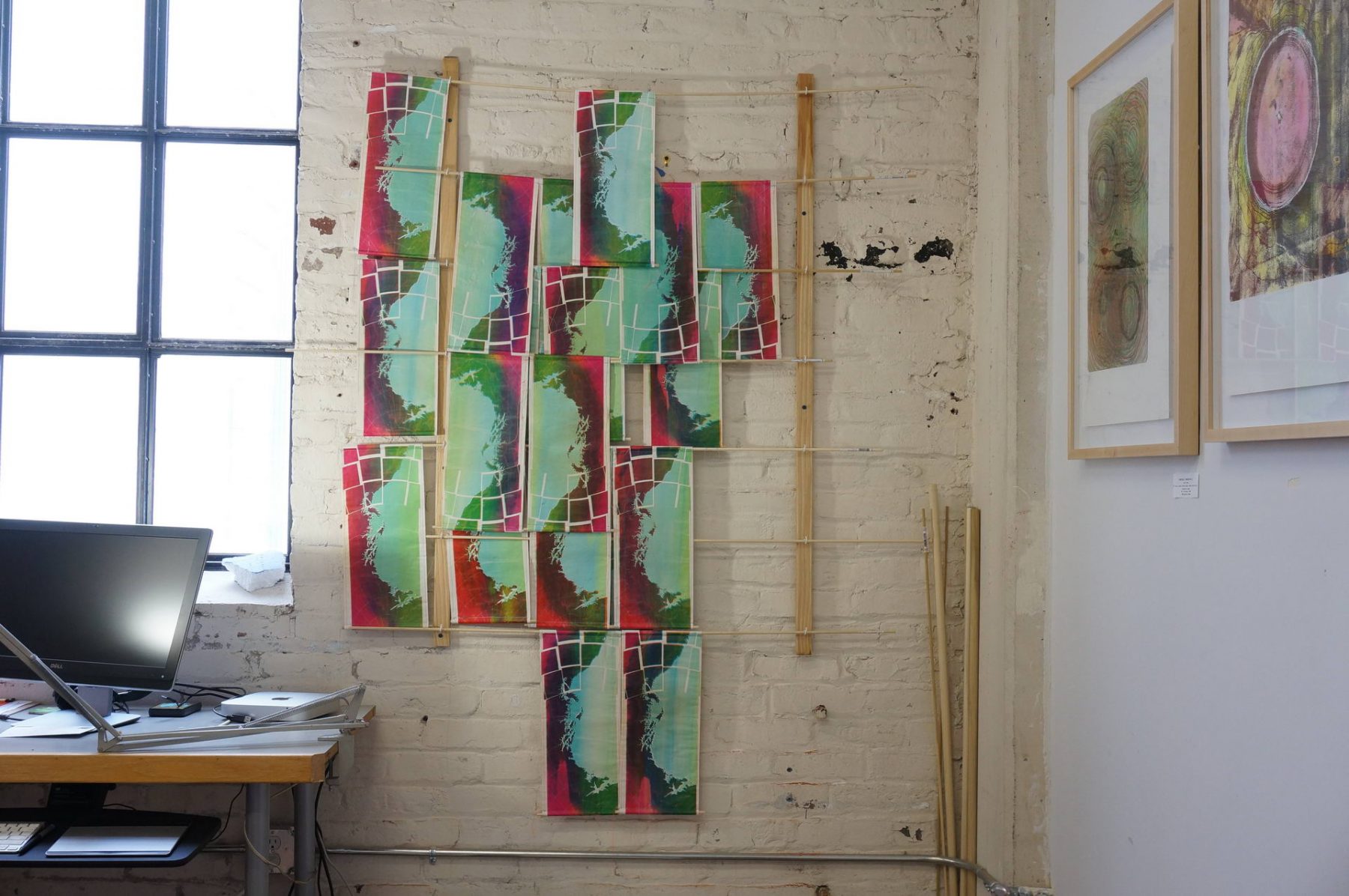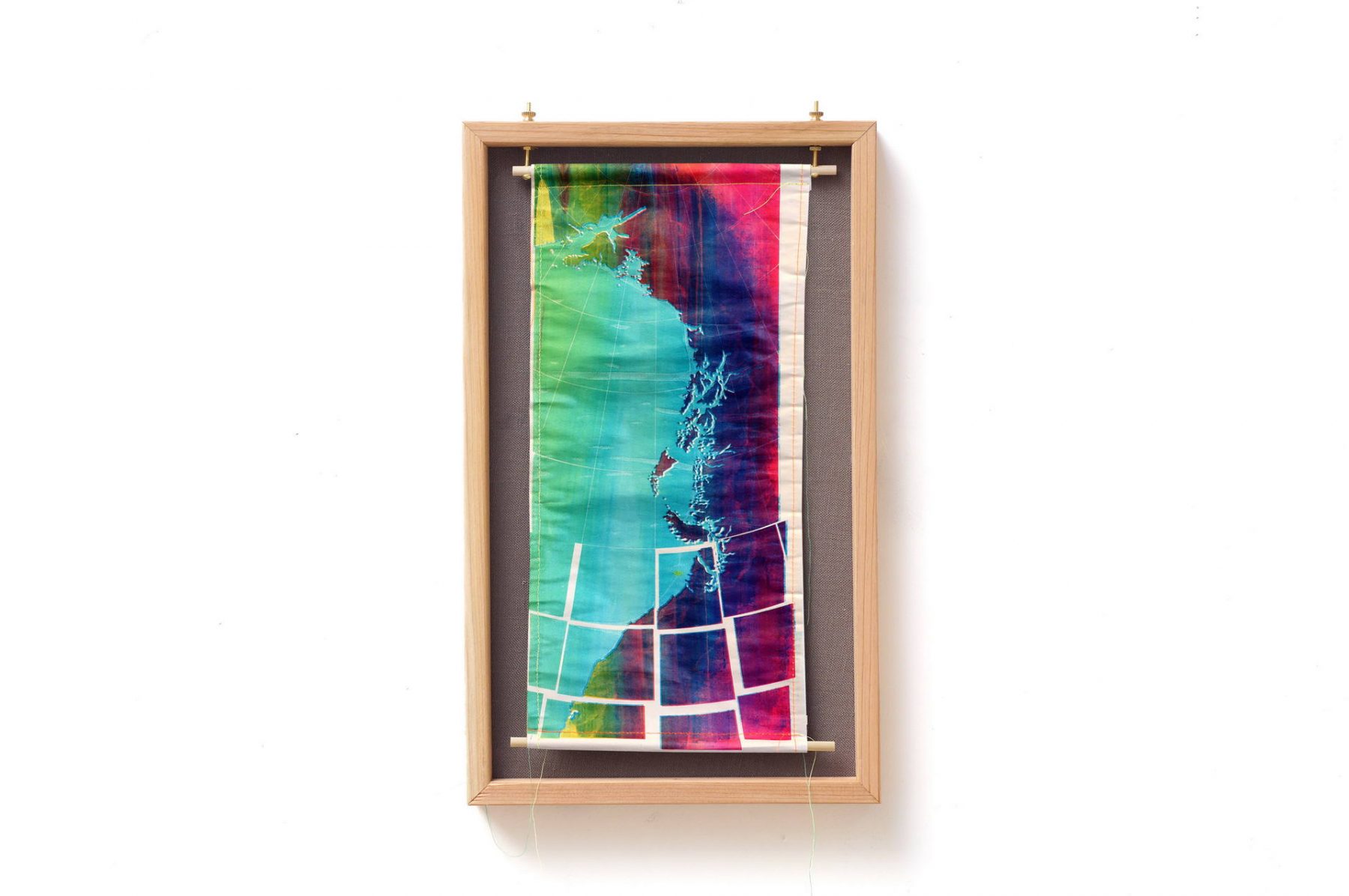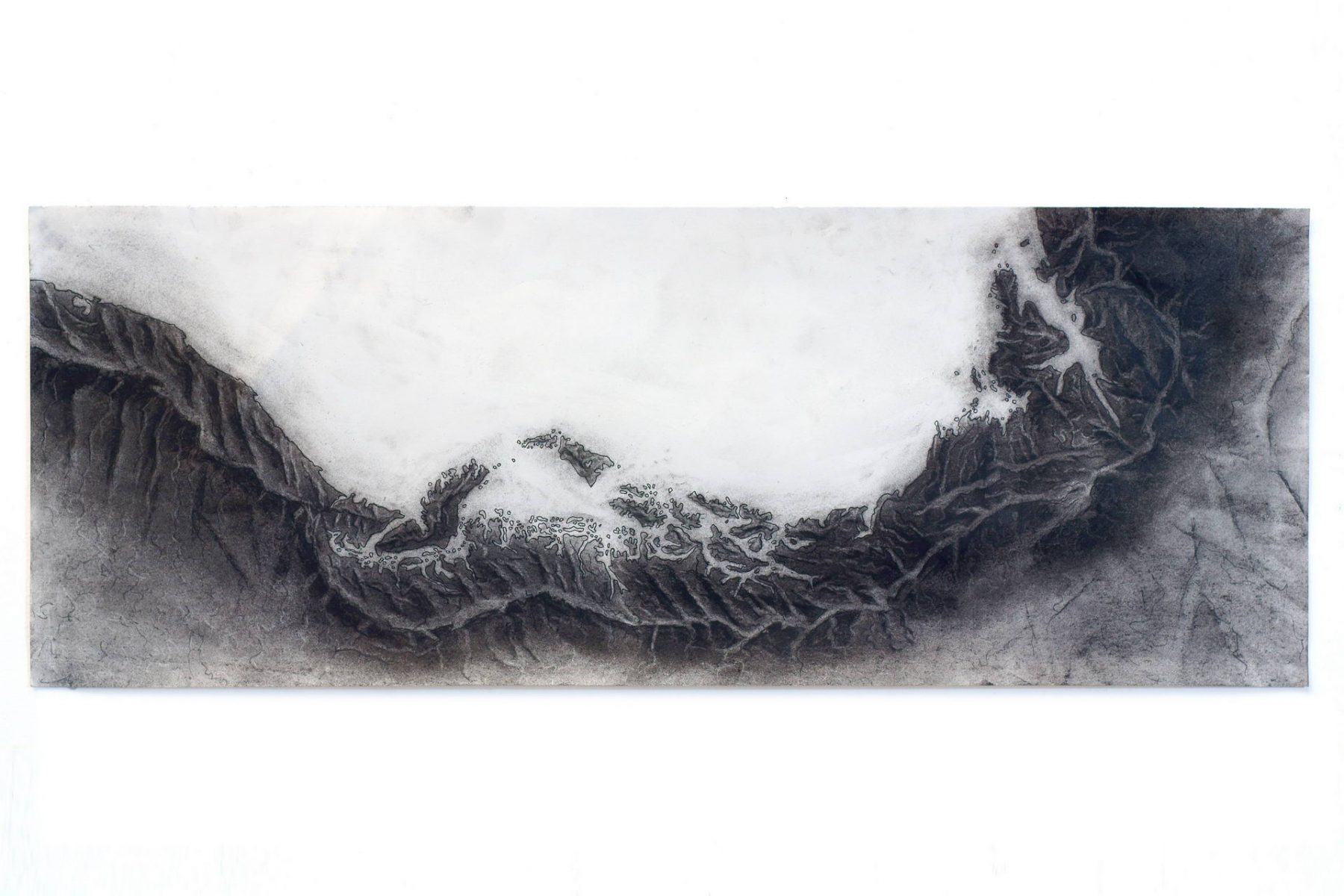 West Coasts
Media 48 screen printed scrolls, dowels, hooks
Act of Giving? Free for all.
Size 40 x 60 inches
Year 2016
Notes: Installed at Pacific Felt Factory (2016). Scrolls were distributed for free to visitors.
In this piece, the circles at work are planet sized. It's another screen printed landscape drawing, this one depicting the bit of North American coastline stretching from Monterey, California to Homer, Alaska. I enjoy this as a non-intuitive vantage point of my part of the world. But the important thing is that each arc is part of a humungous circle that wraps around the earth, like the equator. The east-west lines (meridians) are straight. You guessed it: it's the Lambert conformal conic projection.