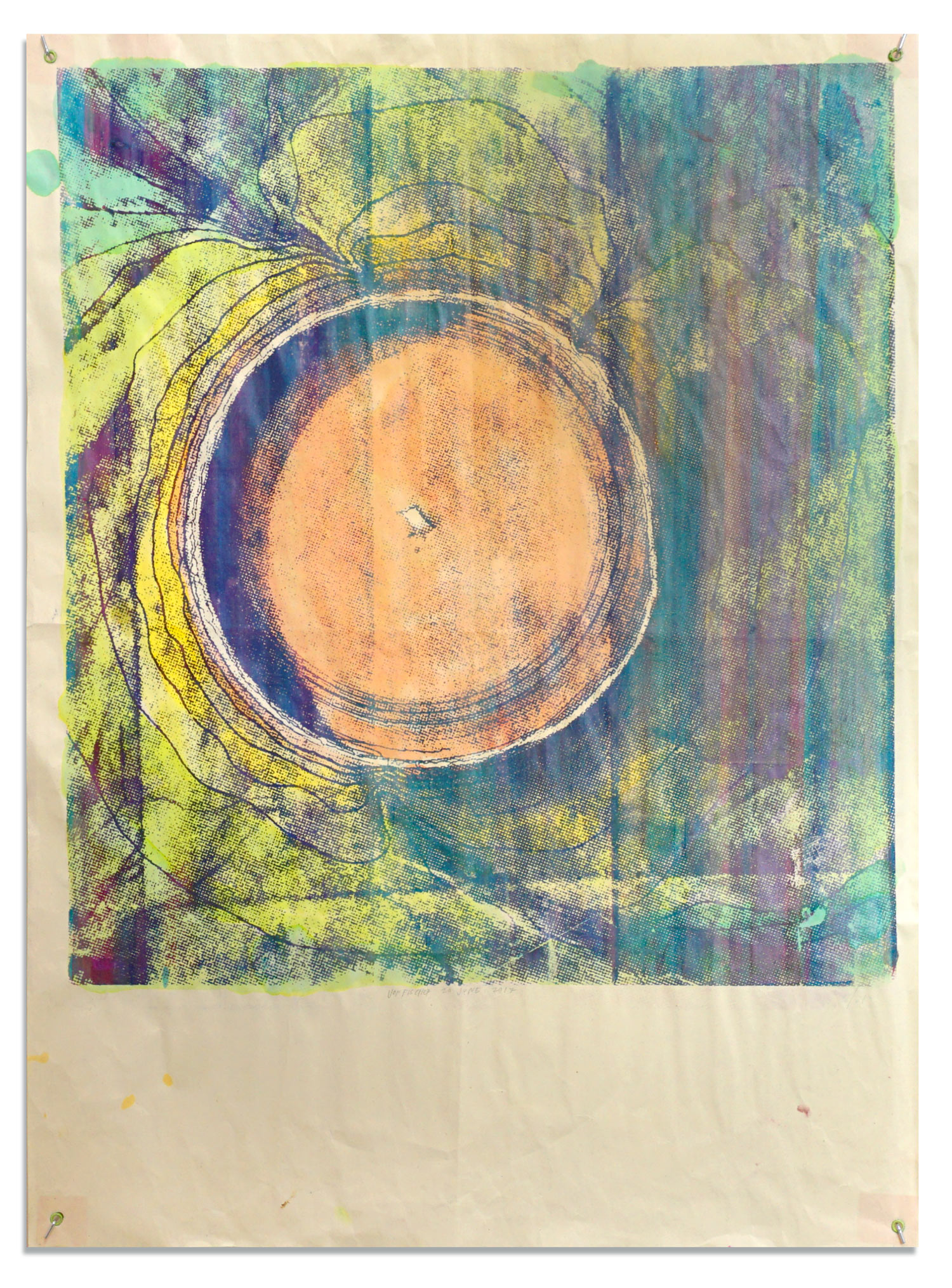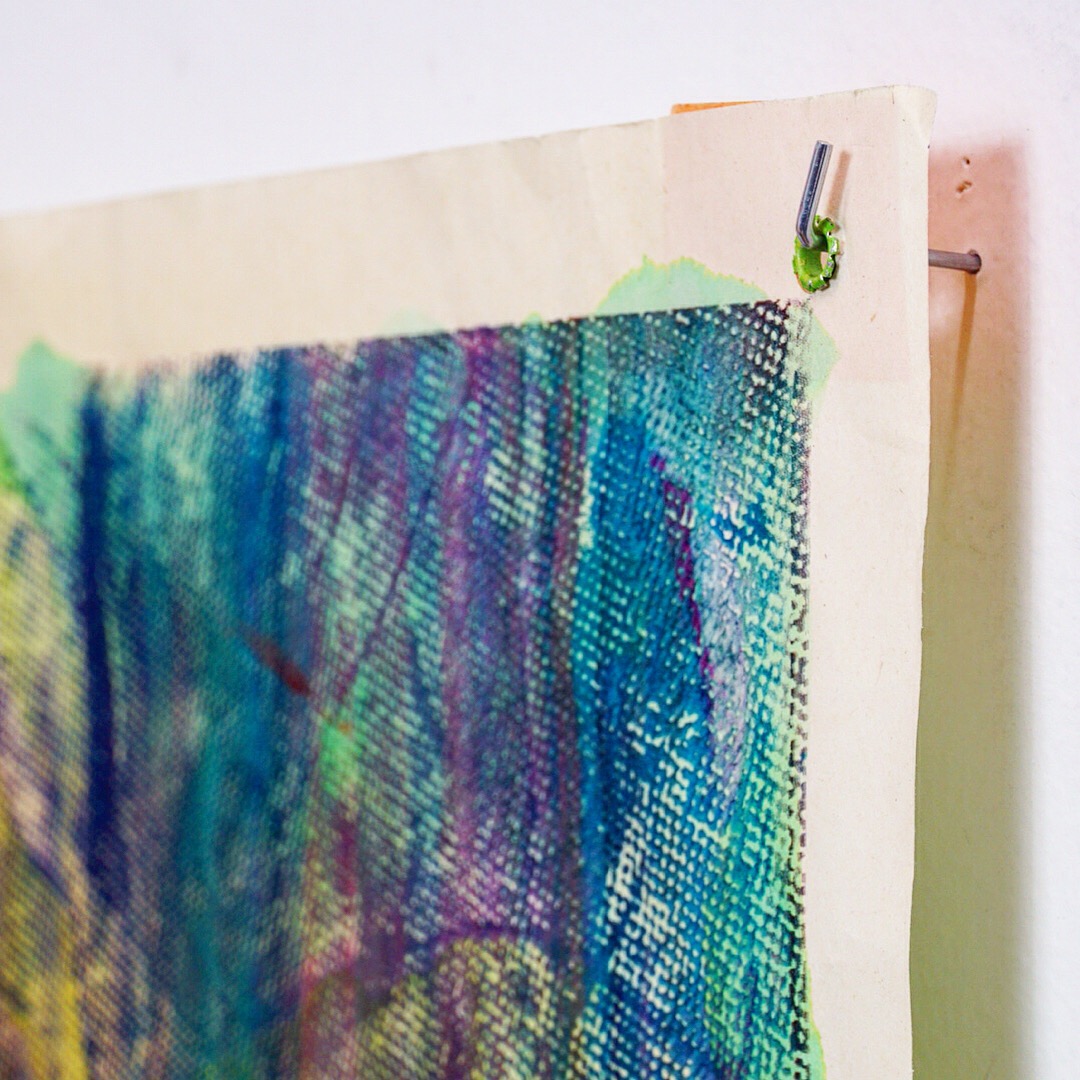 Turntable Drawing no. 1
Media Screen print and ink on newsprint, eyelets
Act of Giving? Distributed in 2016 subscription.
Size 24 x 18 inches
Year 2016
Edition: 35 unique individuals
Notes:  Inking Thanks: Ana Dang
A screen print of Turntable Drawing no. 0 (charcoal drawing)
TURNTABLE DRAWINGS
These studies started by holding a stationary pen against paper that was rotated by a record player, inverting a basic relationship of the drawing process. In this realm, lines become curves, time becomes a loop, and circles take on a special importance. This series combines this drawing technique with screen printing, sewing, and painting, many materials are combined to create a collection of landscapes made entirely of loops, cycles, and circles.