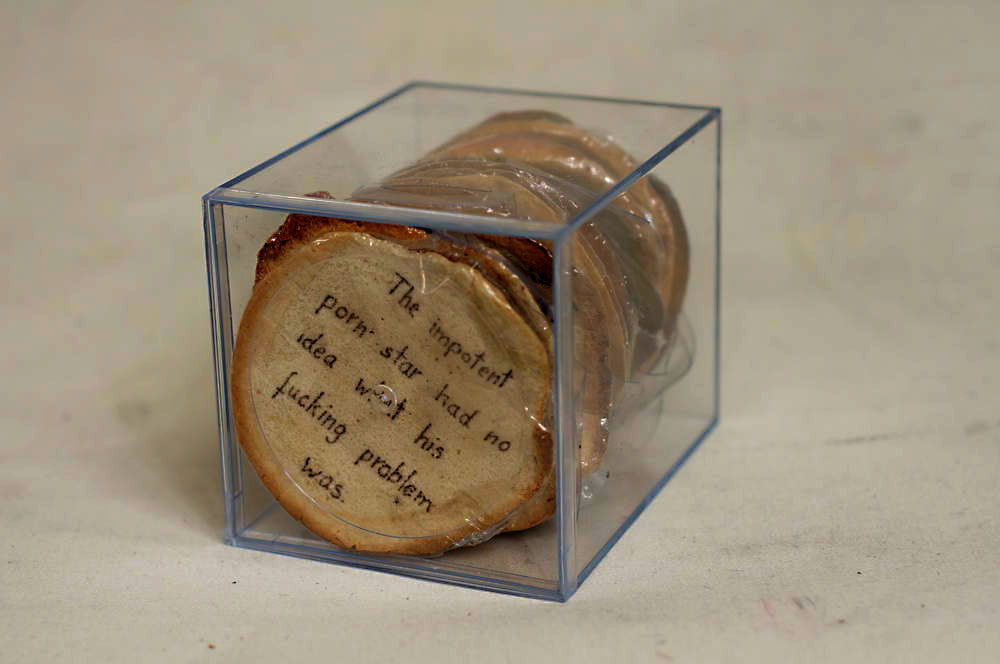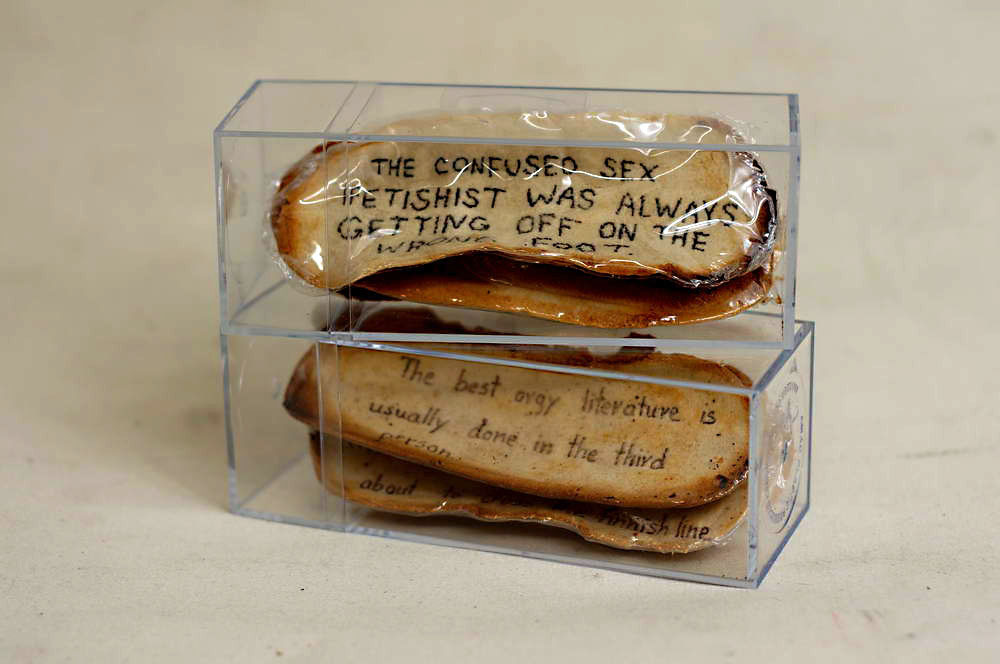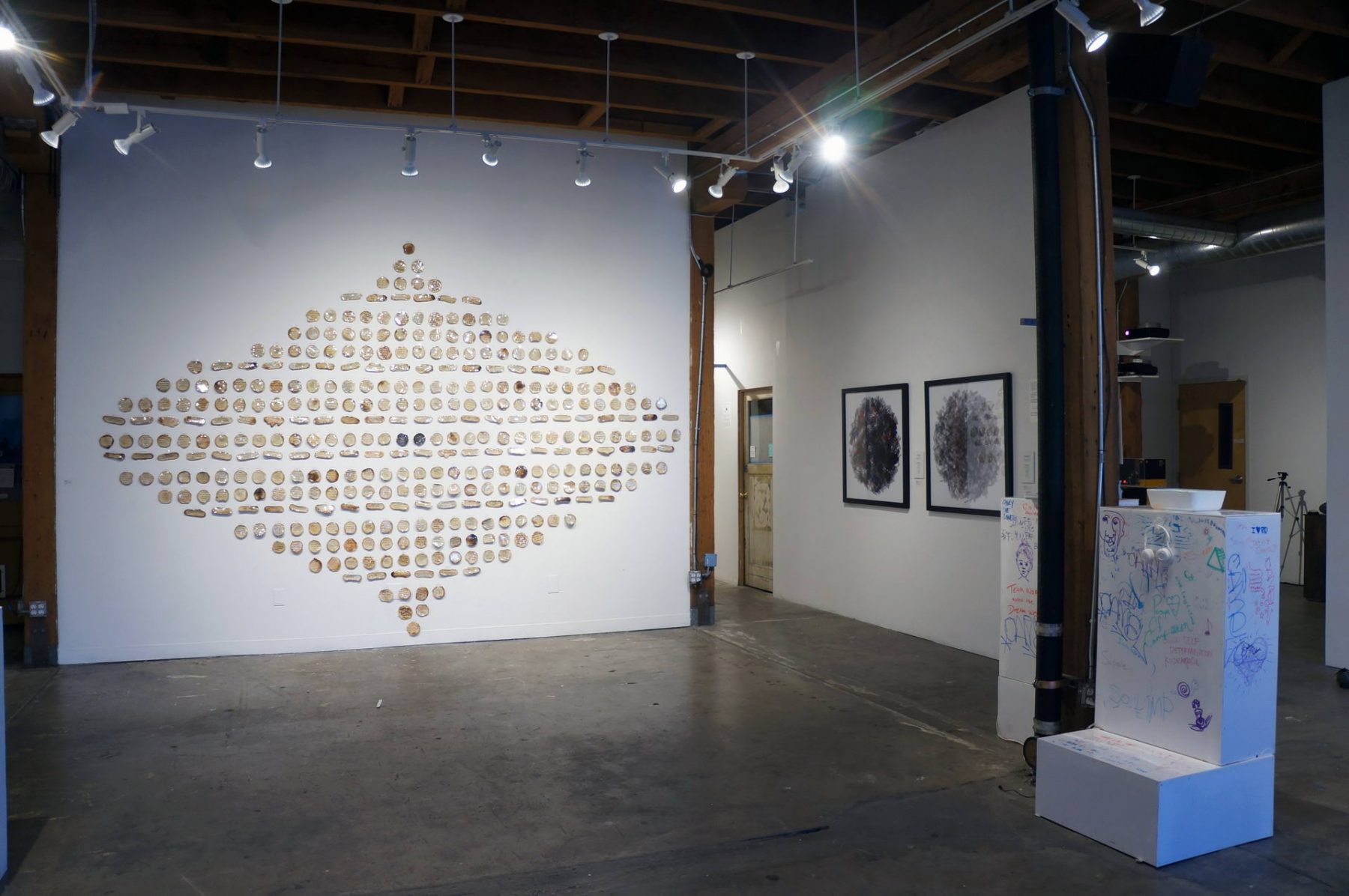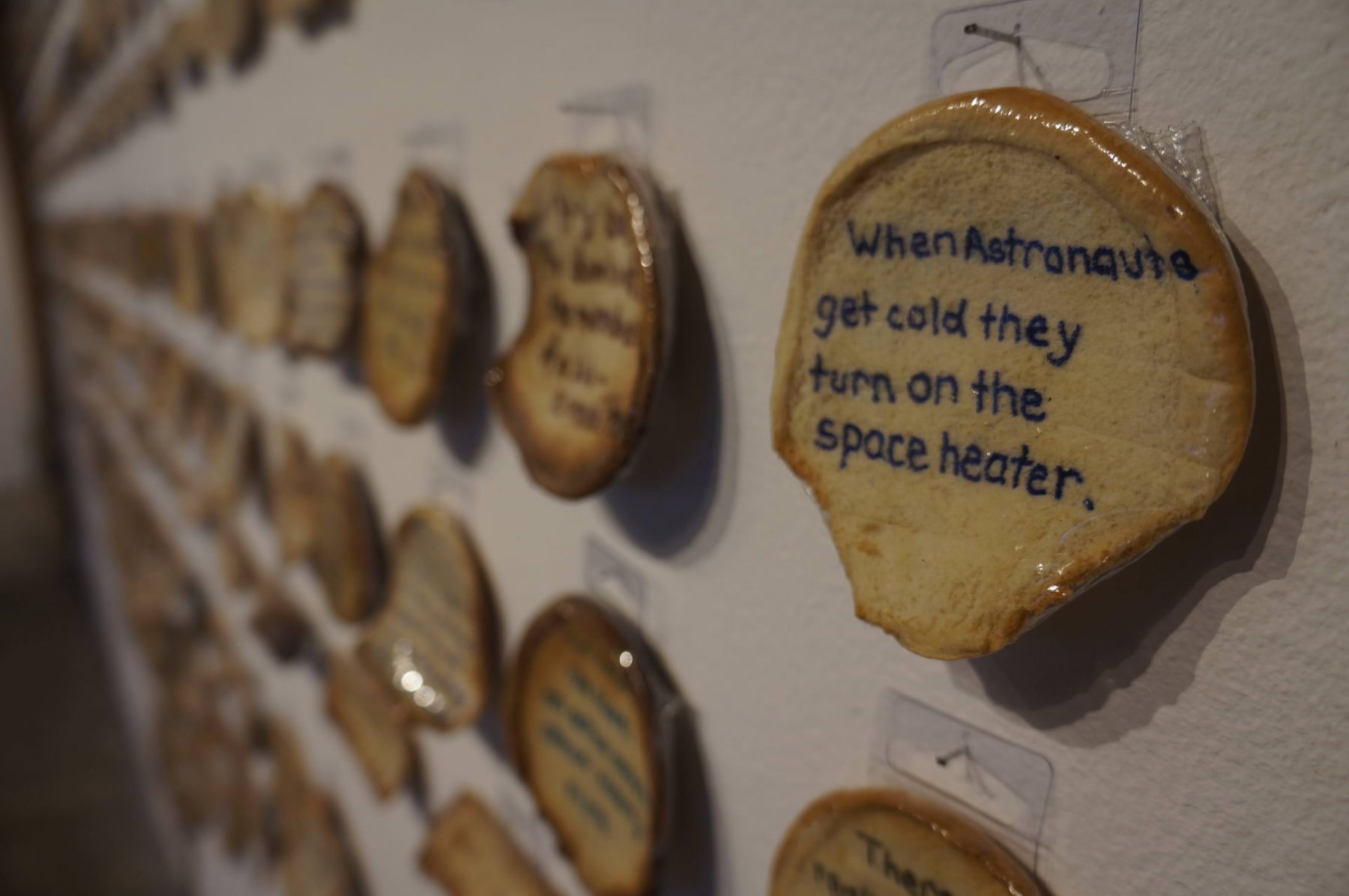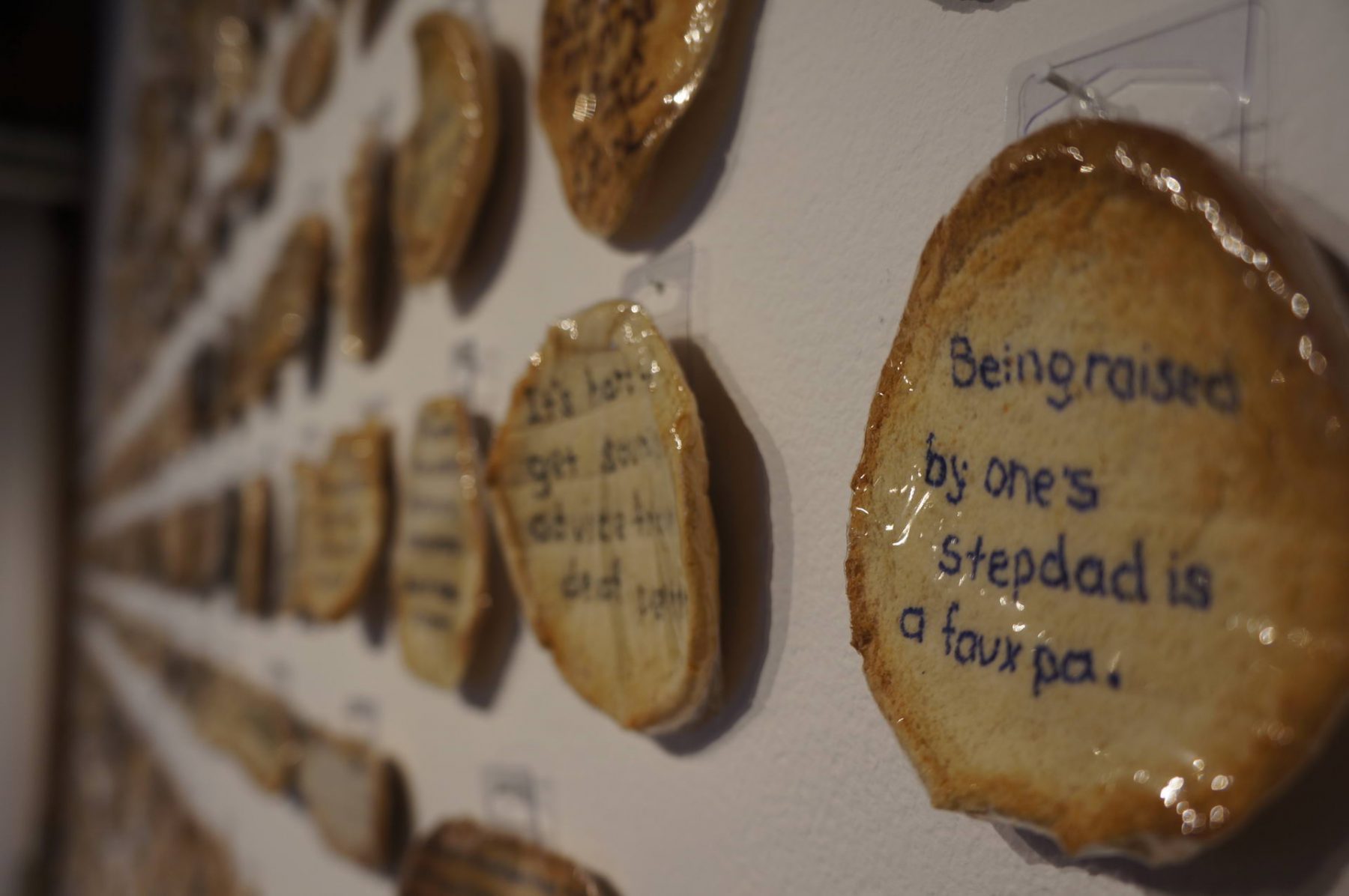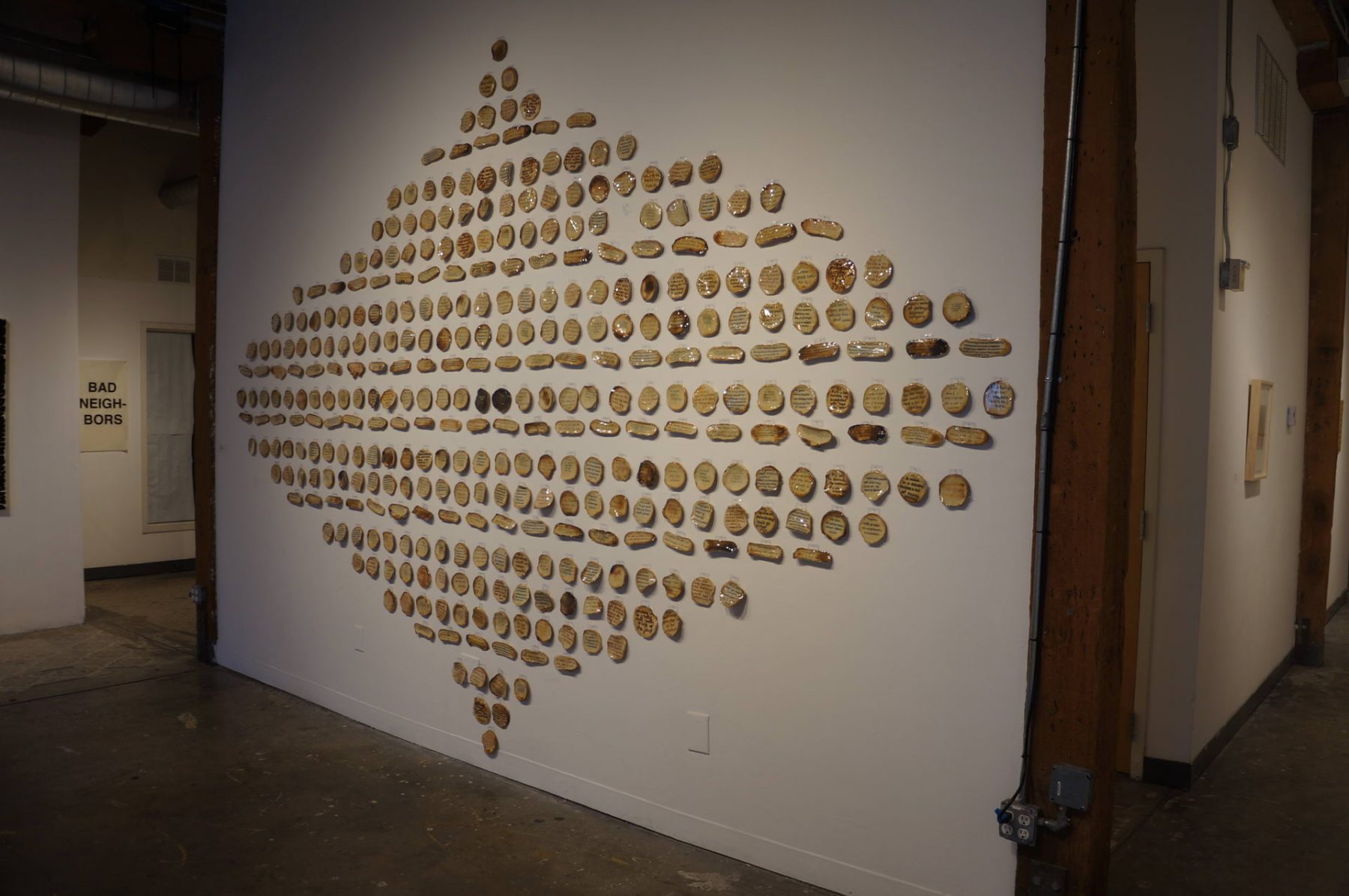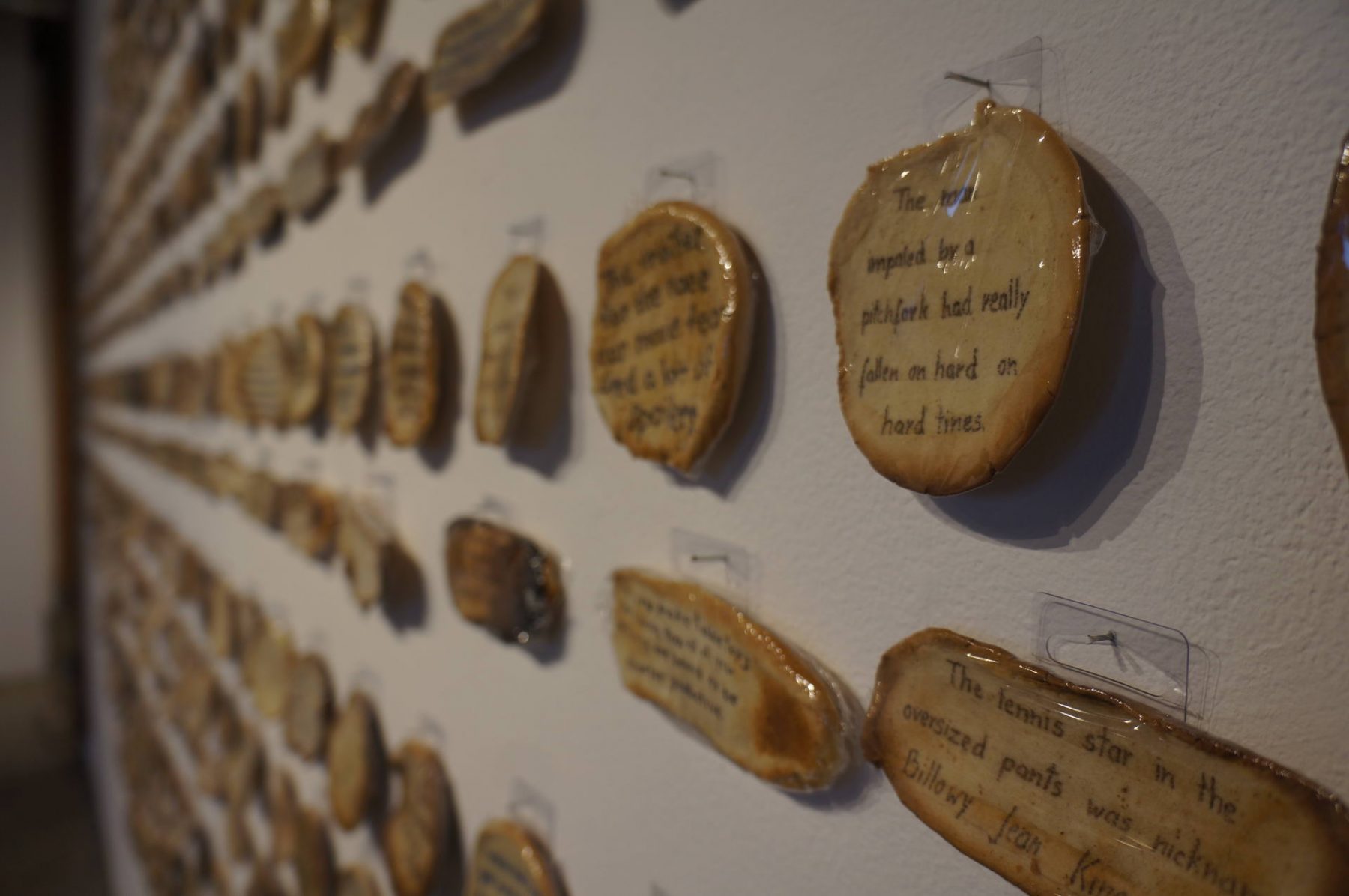 Toasted Puns
Media: Pen on Economy Hamburger and Hot Dog Buns, shrink wrap
Act of Giving?  Packaged in clear cases for the discriminating gift receiver.
Size: various sizes
Year: 2013
Edition: 3 sets of hamburger and hotdog buns (3 buns each set).
Collaborator: Benjamin Hill (MiLB.com)

Notes: By Benjamin Hill (puns) and Jon Fischer (buns)
Packaged puns from an installation originally exhibited at Root Division (San Francisco).
Inkers:
Amy Bryan
Rachel Carbary
Casey Collins
Avery Dawson
Astrid Kaemmerling
Anne Ross
Cindy Yogmas
zMom