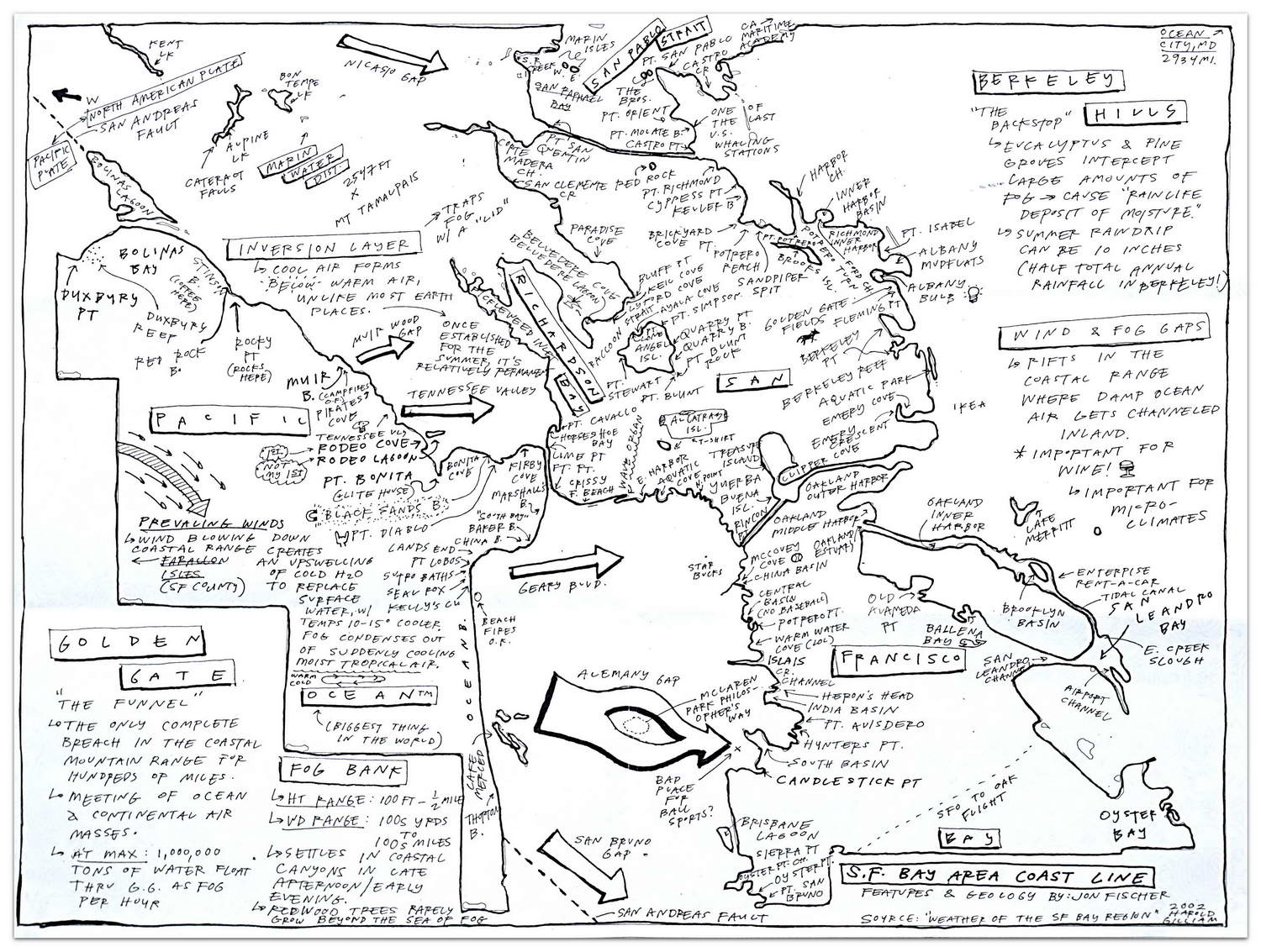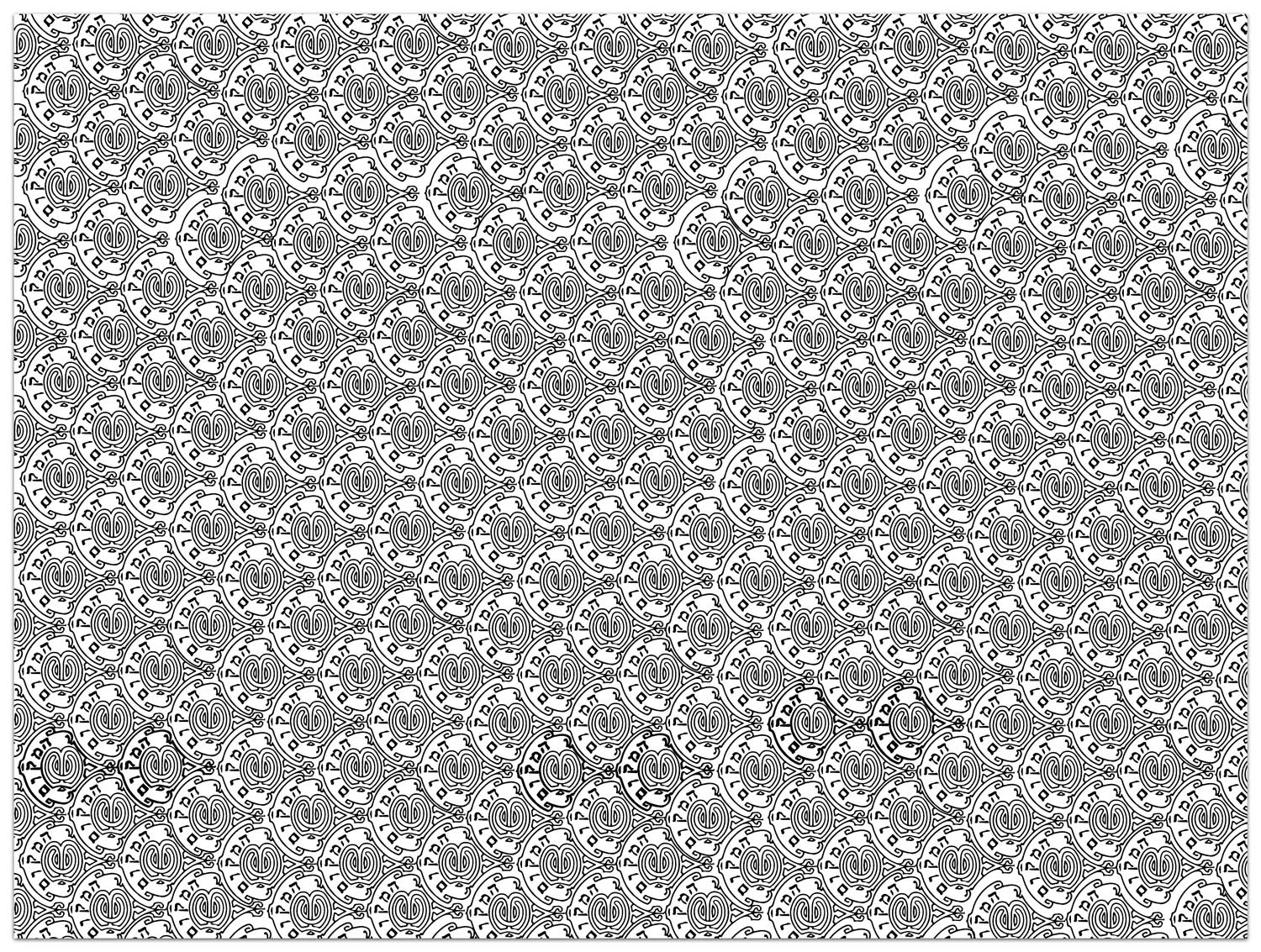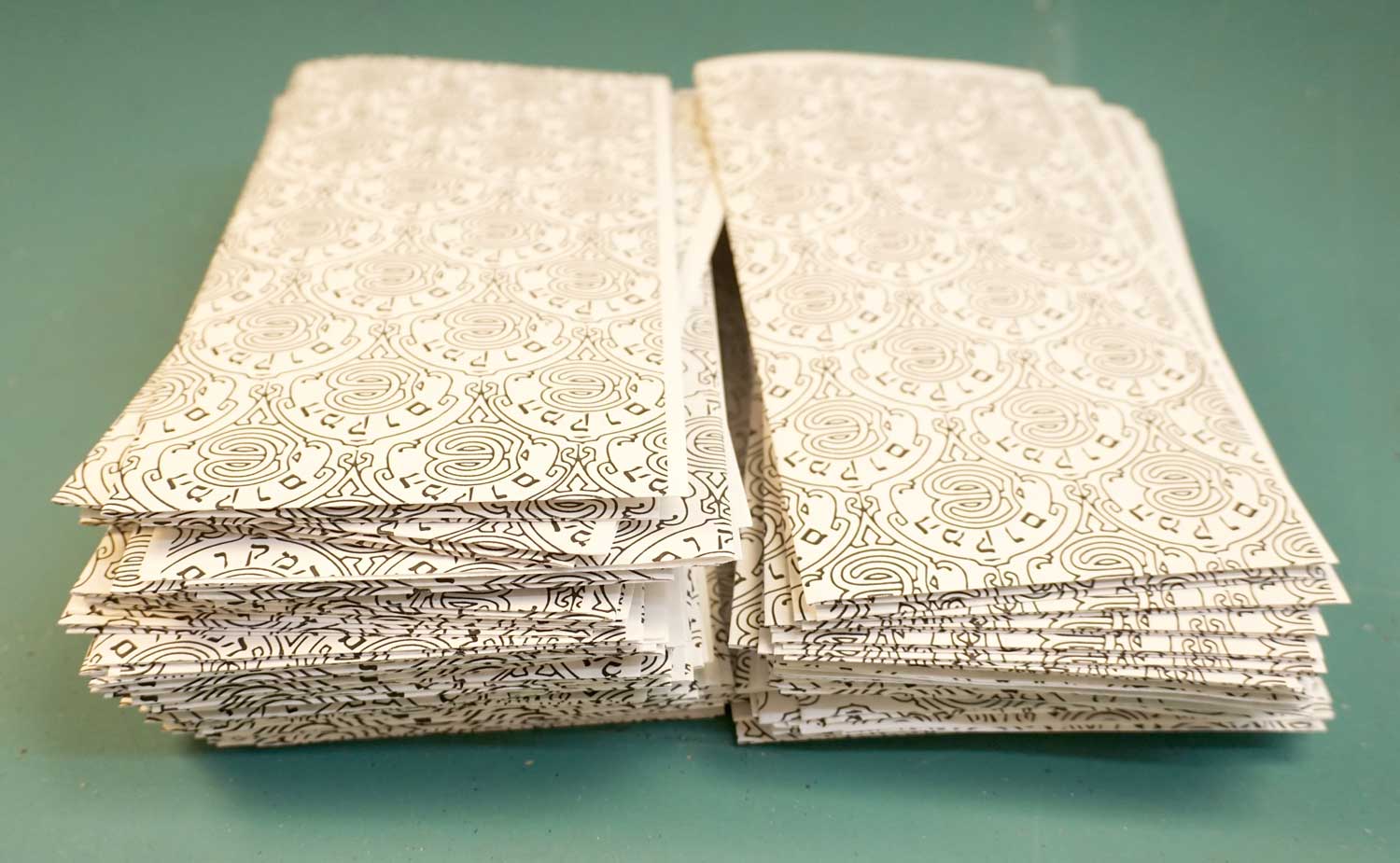 Three Bridges Map
Description: S.F. Bay Area coastline map
Media: Double sided, map-fold Xerox
Act of Giving?  Distributed as an extra with "Three Bridges Syrah."
Size: 11 x 17 inches
Year: 2019
Edition: 100
Collaborator: Foot of the Bed Cellars
Notes: Includes every named feature of the coastline I could find.
Part of a wine label collaboration with Foot of the Bed Cellars. Map was produced as part of my research for labels I produced for their first-ever hand made wine.
Includes research from one of my favorite books: Harold Gilliam's "Weather of the San Francisco Bay Area" (2002, U. of CA Press).