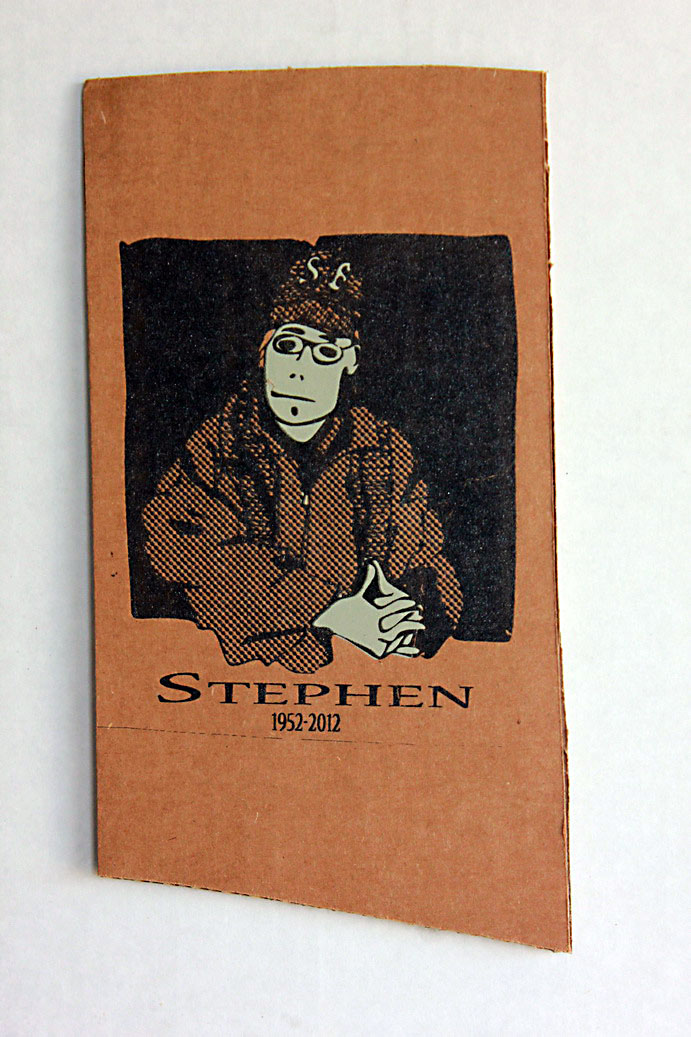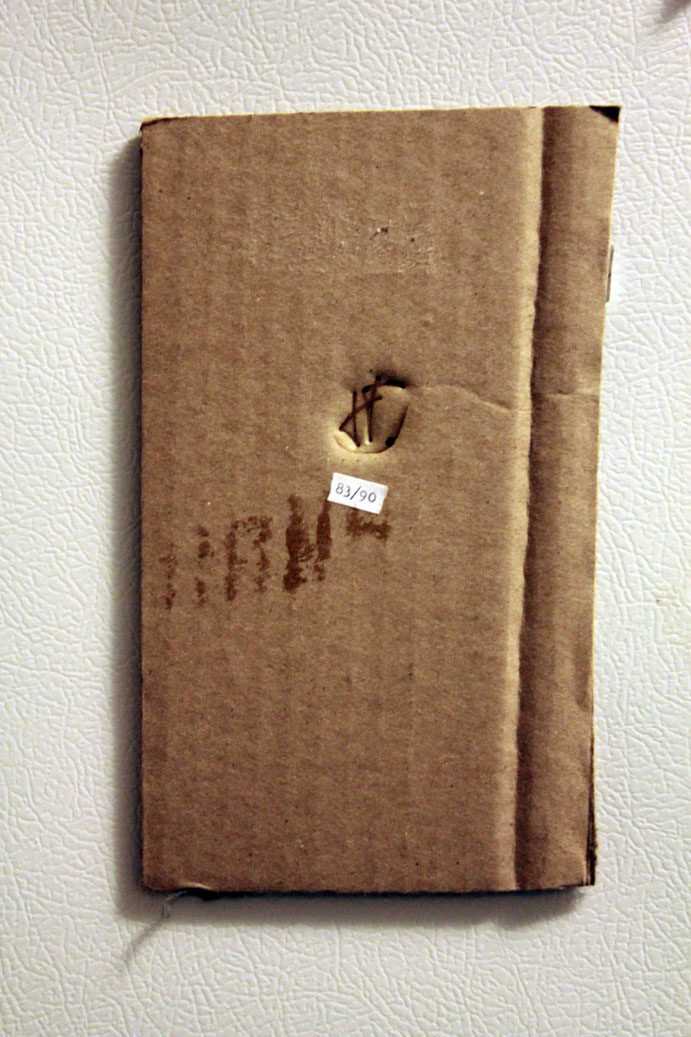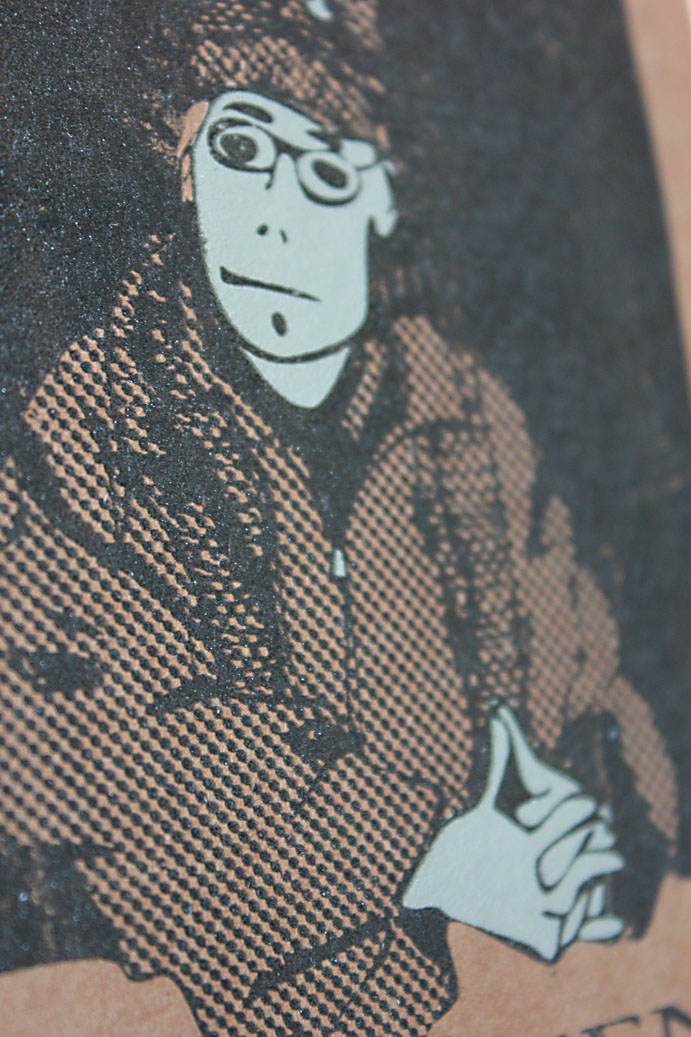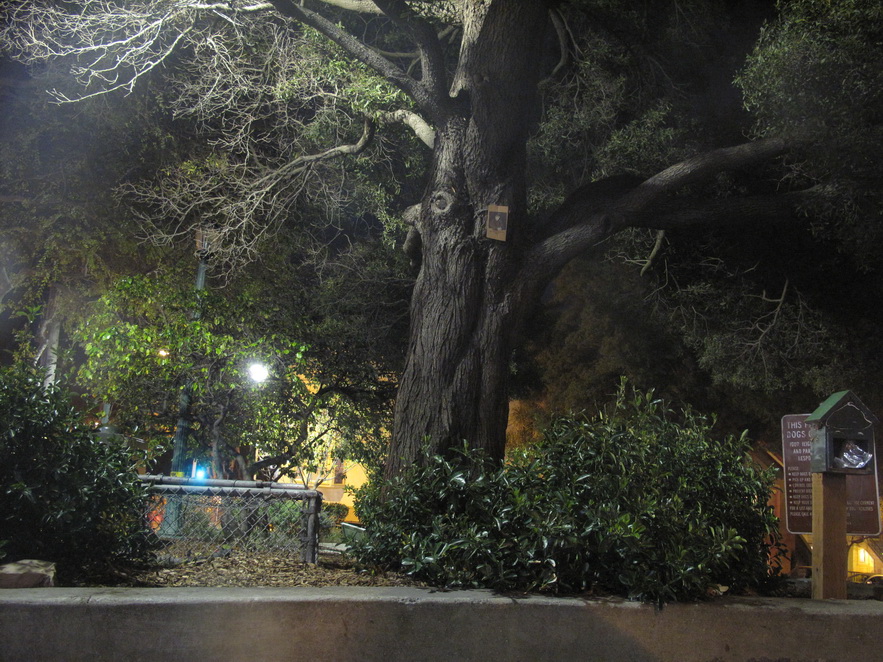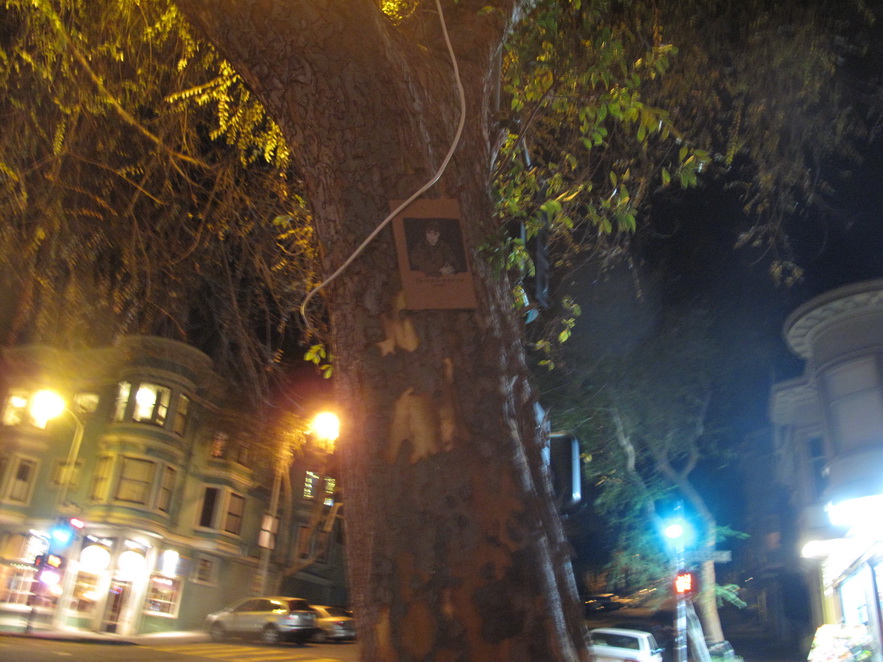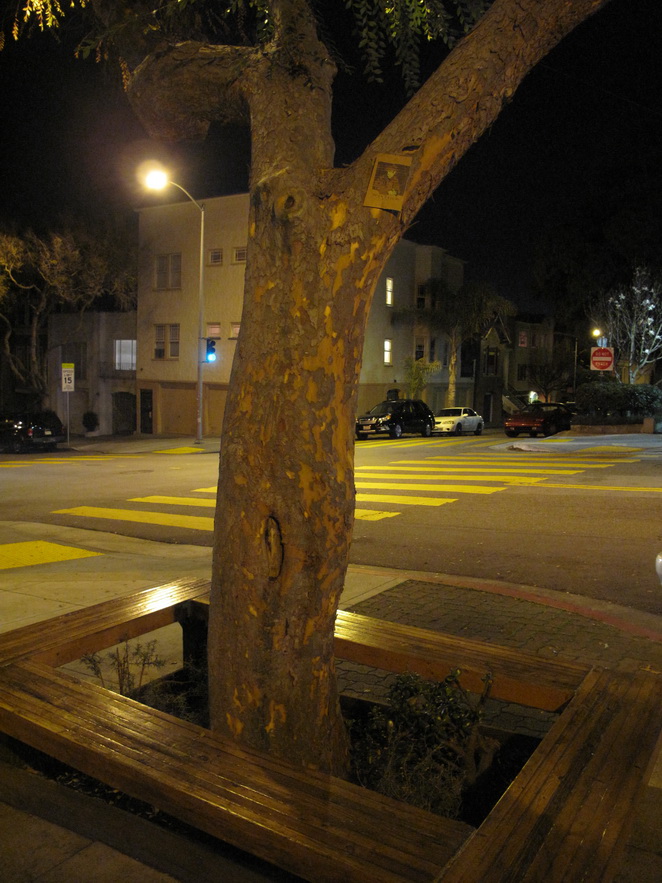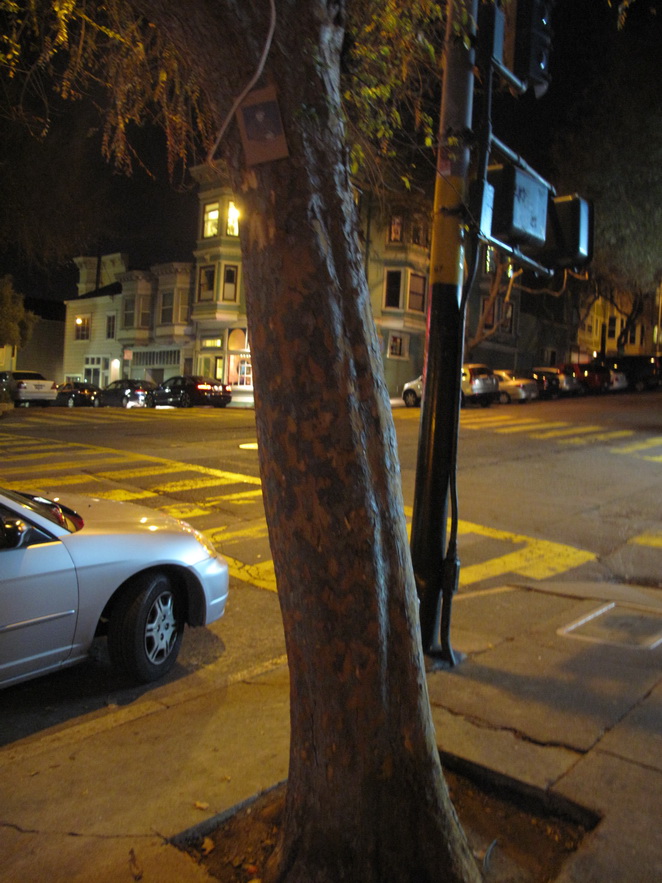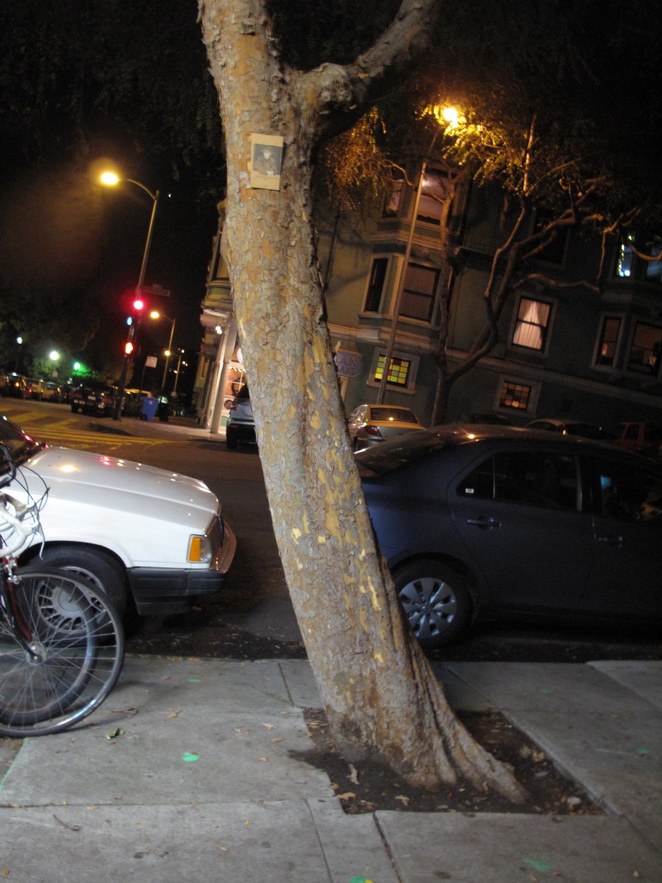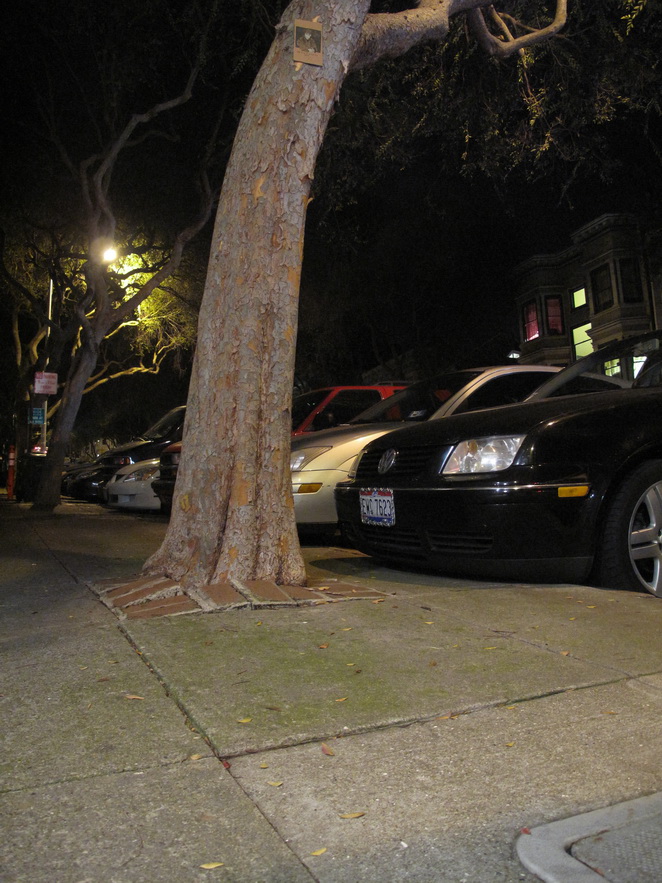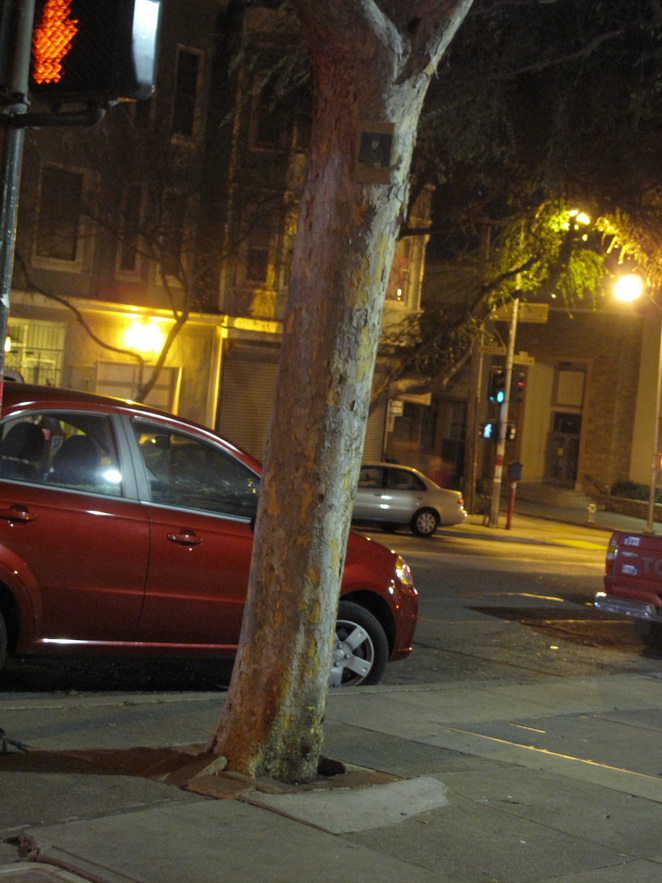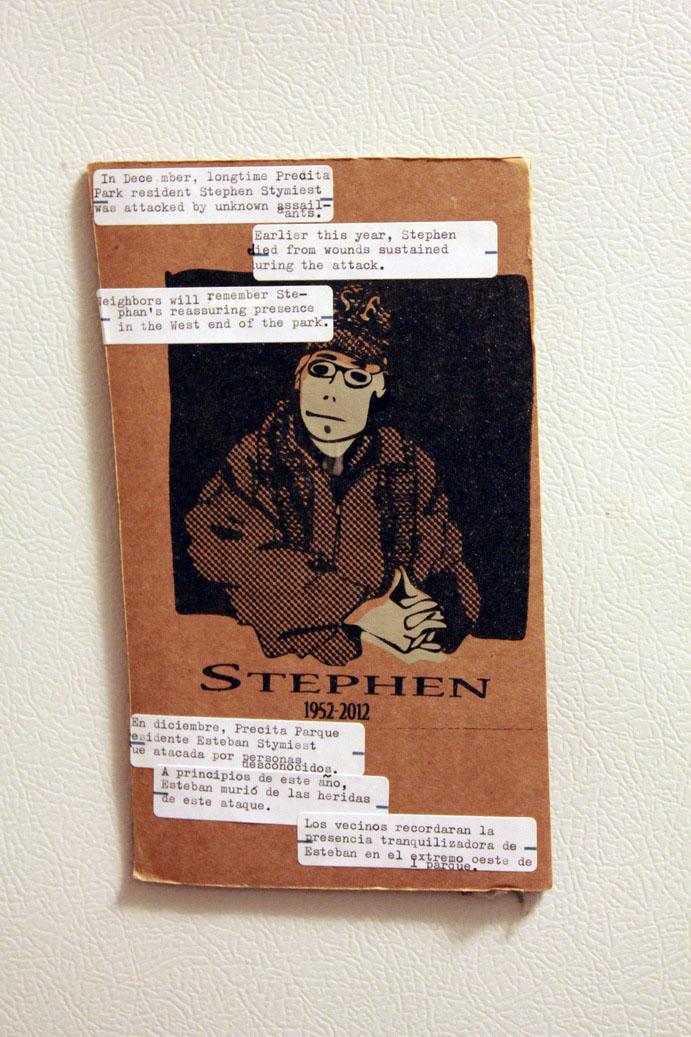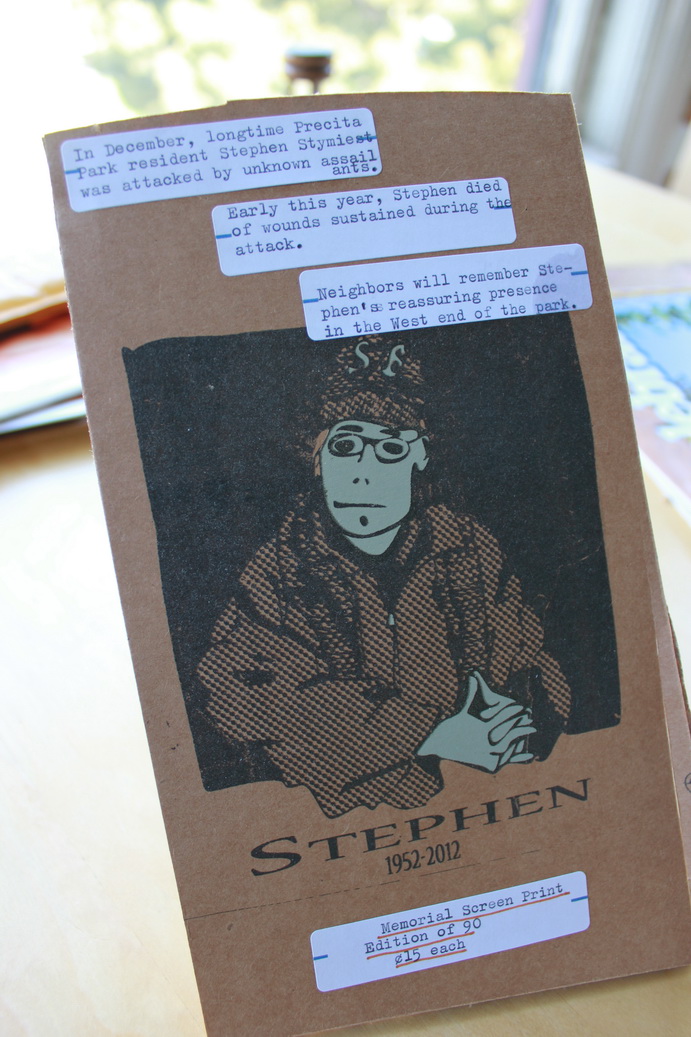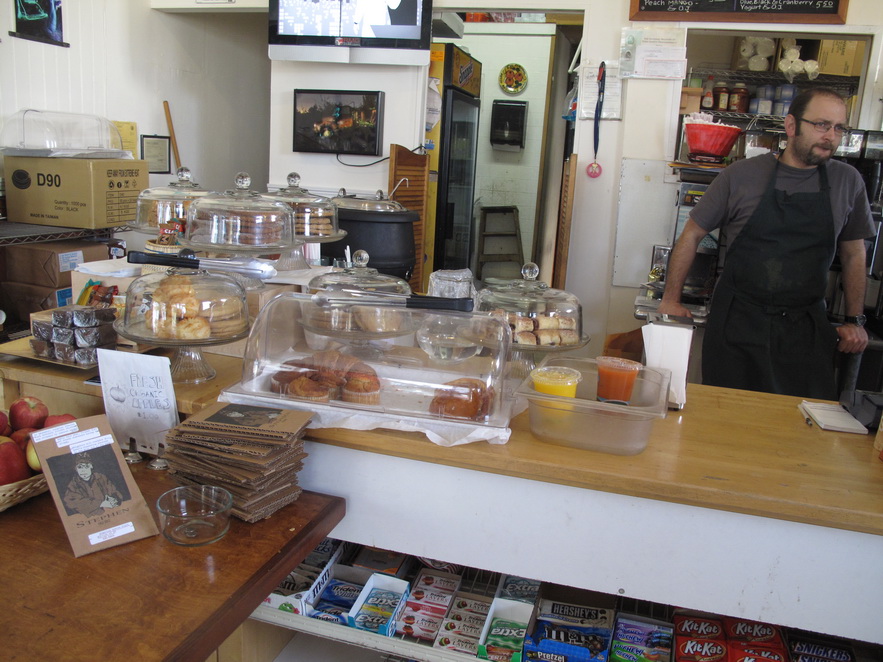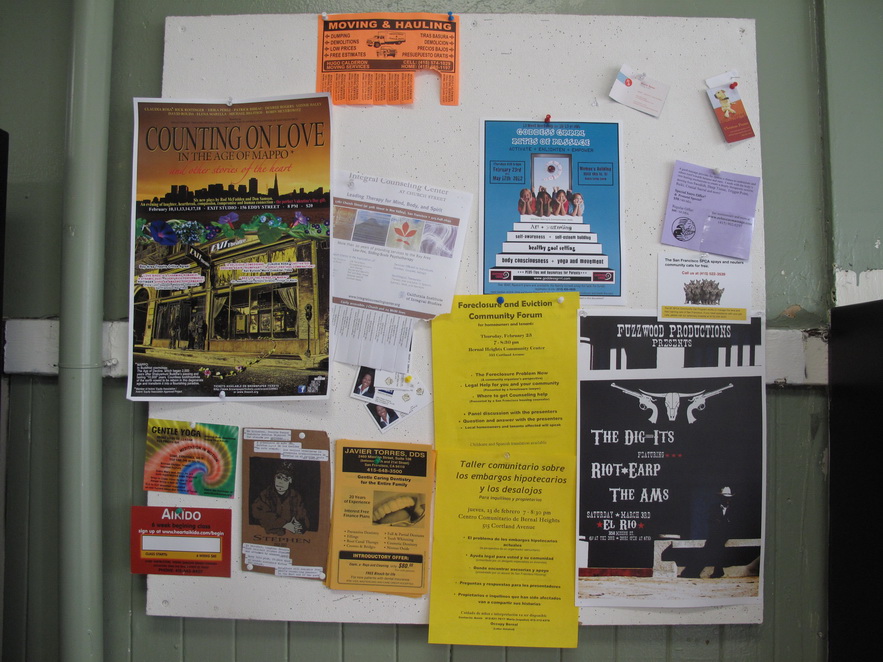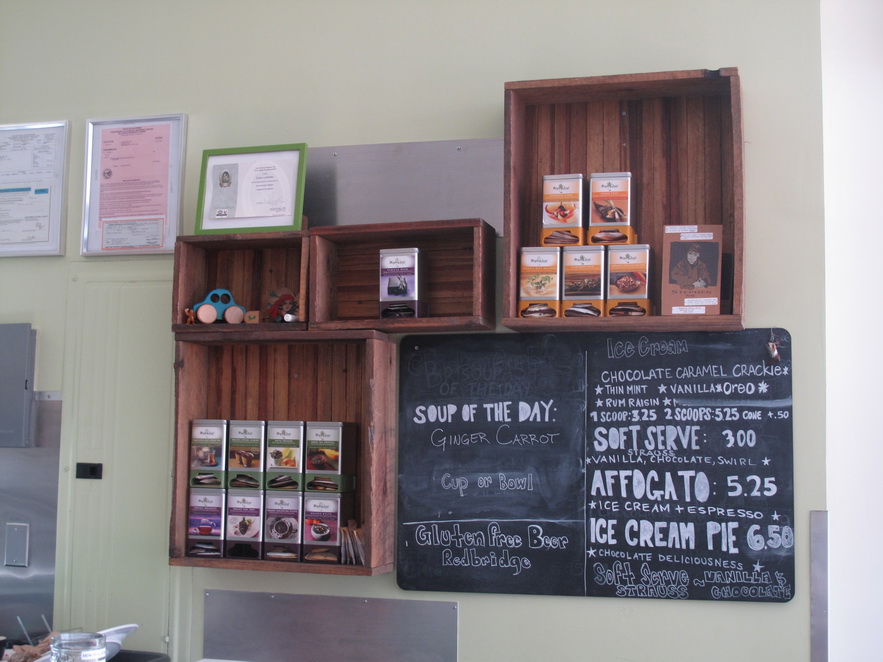 Stephen's Print
Description: Screen print on reclaimed cardboard
Media: Screen print on reclaimed cardboard
Act of Giving? Posted throughout the neighborhood. Distributed at Precita Park Cafe.
Year: 2012
Edition: 90
Notes: This one's for Stephen.
In December 2011 there was an attack on Precita Park's spiritual overseer/resident dude experiencing homelessness, Stephen Stymiest.  Shortly thereafter, Stephen died of wounds sustained during the assault, alleged to be a random  act of gang initiation.  The whole story is just sad.  Very sad.  And it was staying with me.  I feel like Stephen was one of the best things this fast-changing neighborhood had going for it and I miss his reliable and comforting presence.  Stephen was always looking over the neighborhood but who was looking over Stephen? This got me thinking about how much more I could do as a neighbor, citizen, and fellow human.
Well there's a lot more I could do. However in the immediate aftermath, since I am a printmaker, I made a print.
I placed a few of these around the West end of the park in which Stephen was a reliable and comforting presence.
Press coverage of Stephen