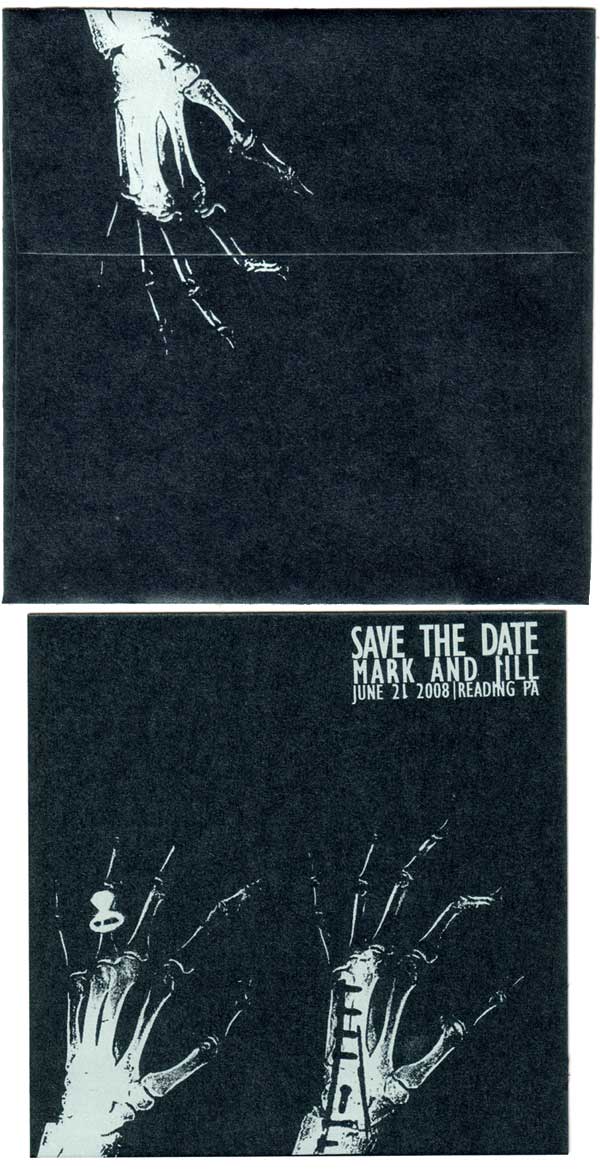 Save the Date?
Media: Screen print on card & envelope.
Act of Giving? For Jill and Mark.
Size: 5 x 5 inches
Year: 2008
Edition: 50
Notes: For my longtime friend Jill's wedding. (She and Mark had a history of metal plates in their bodies). Deemed "too creepy to use." Date was not saved.