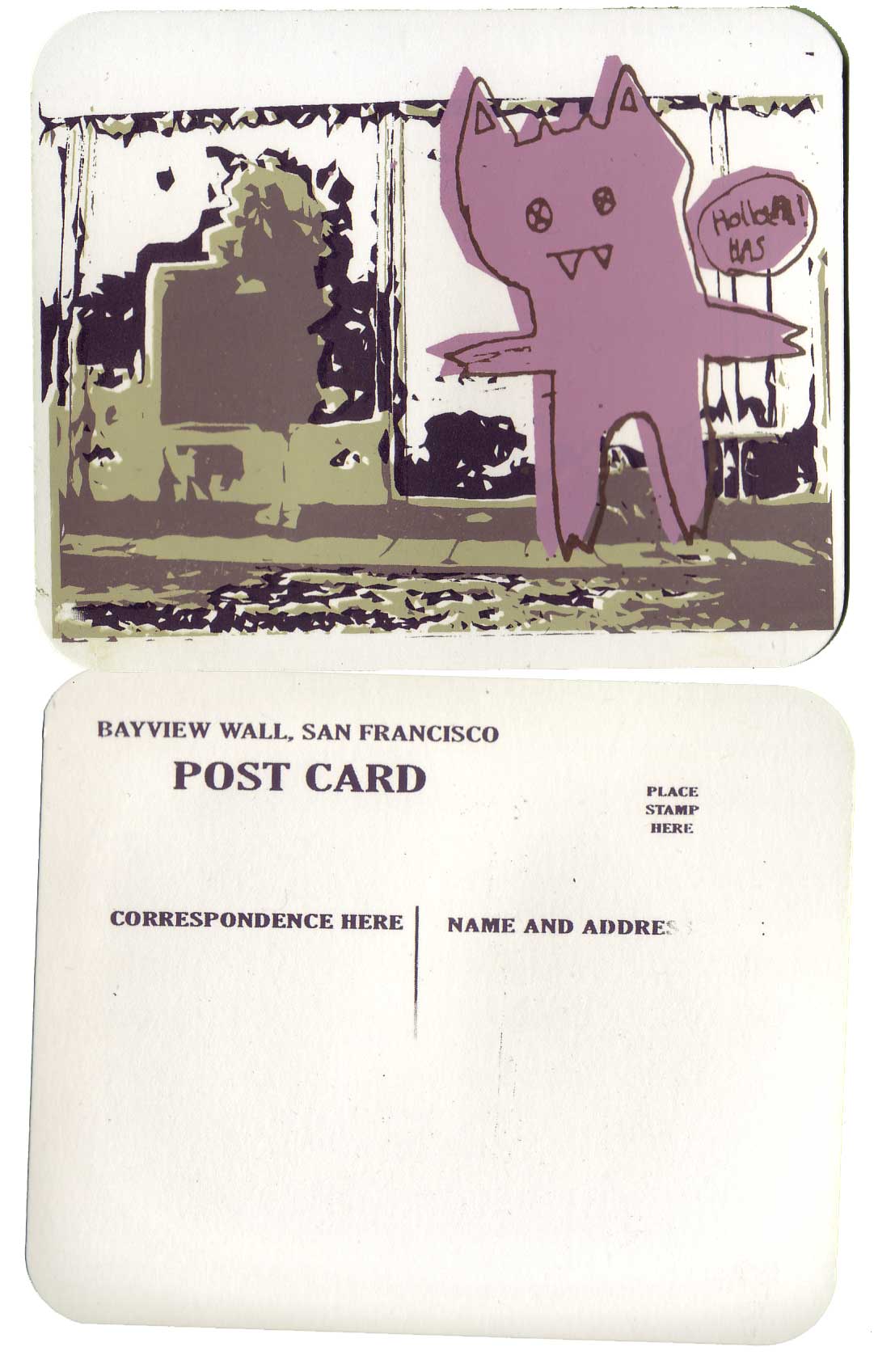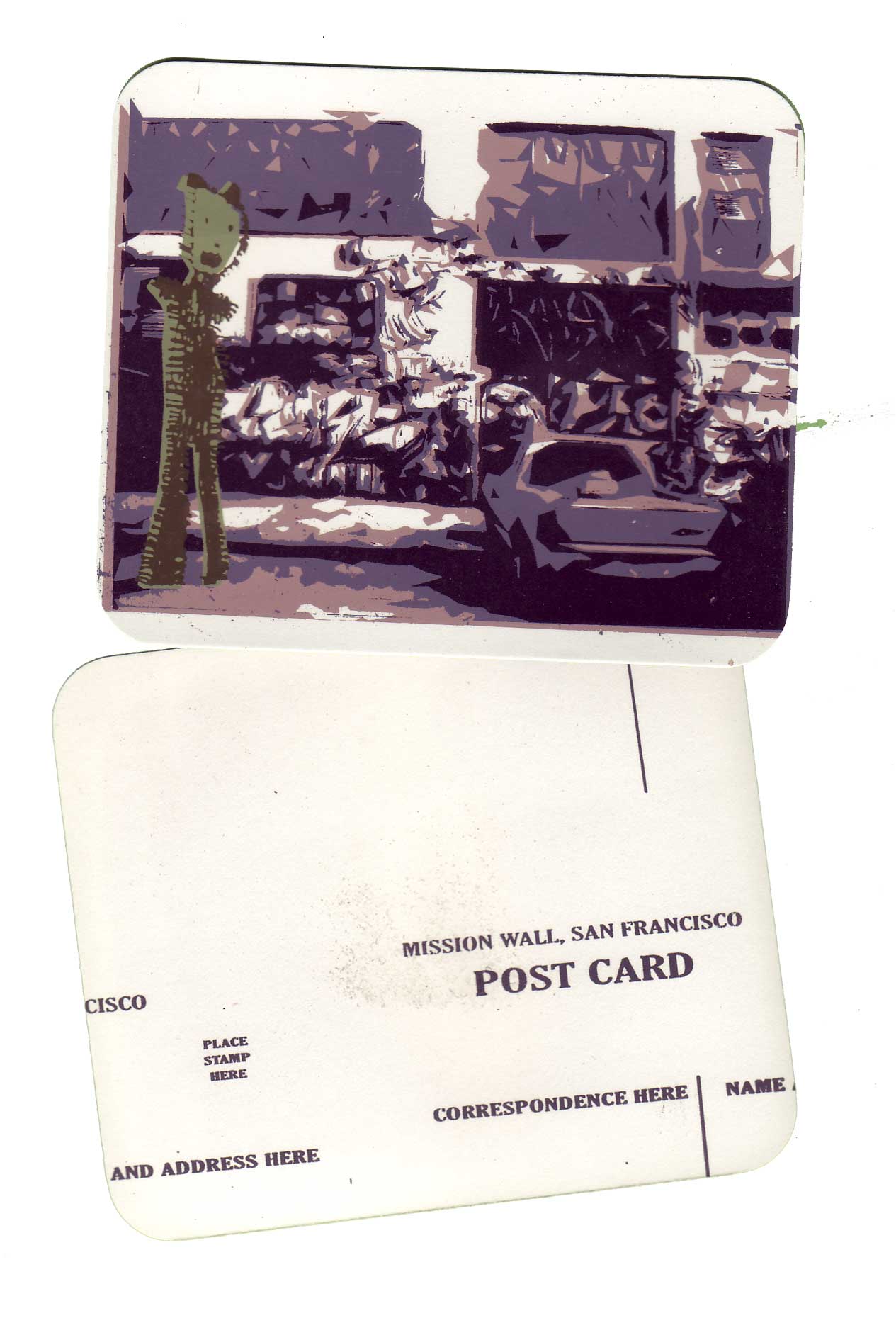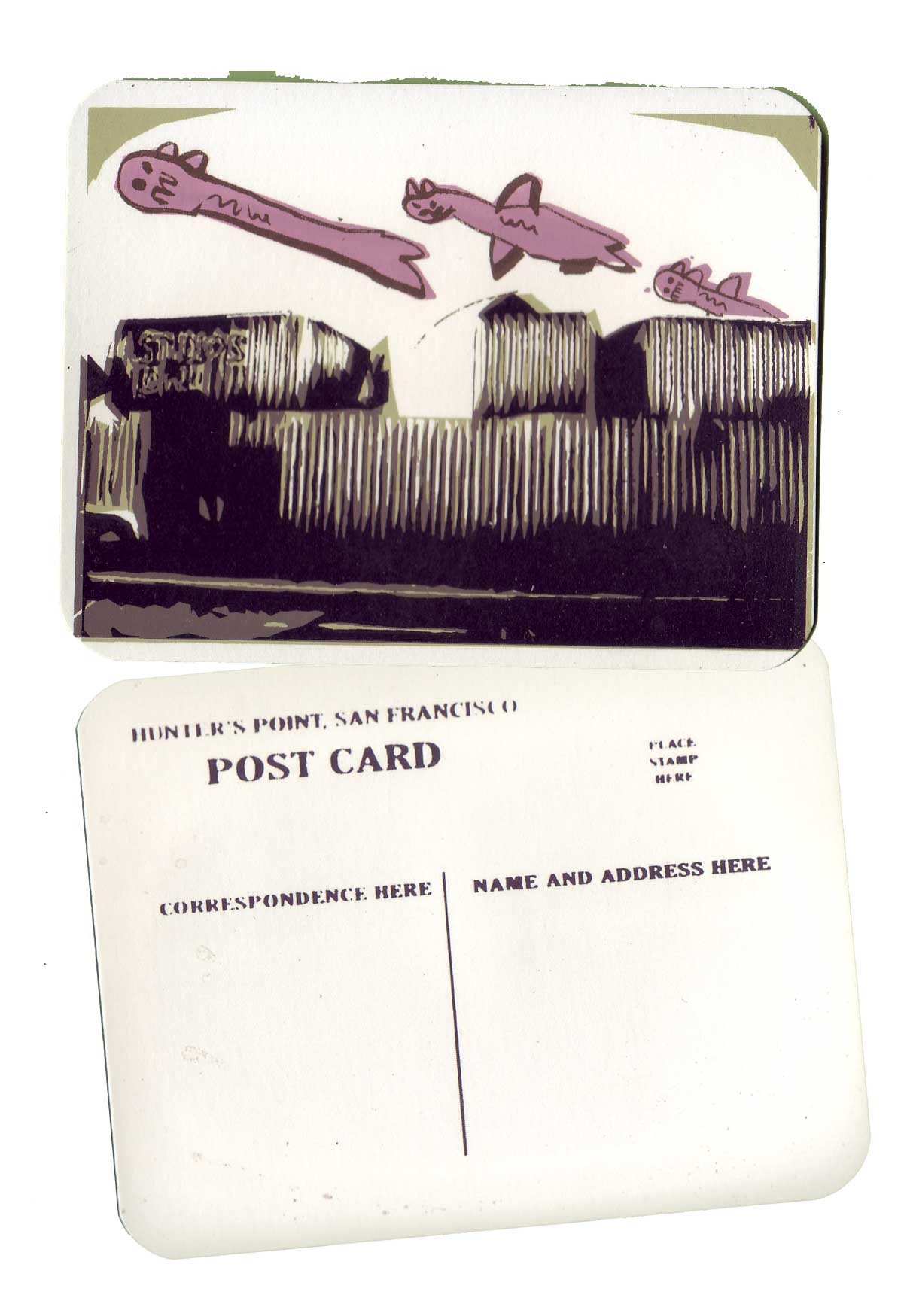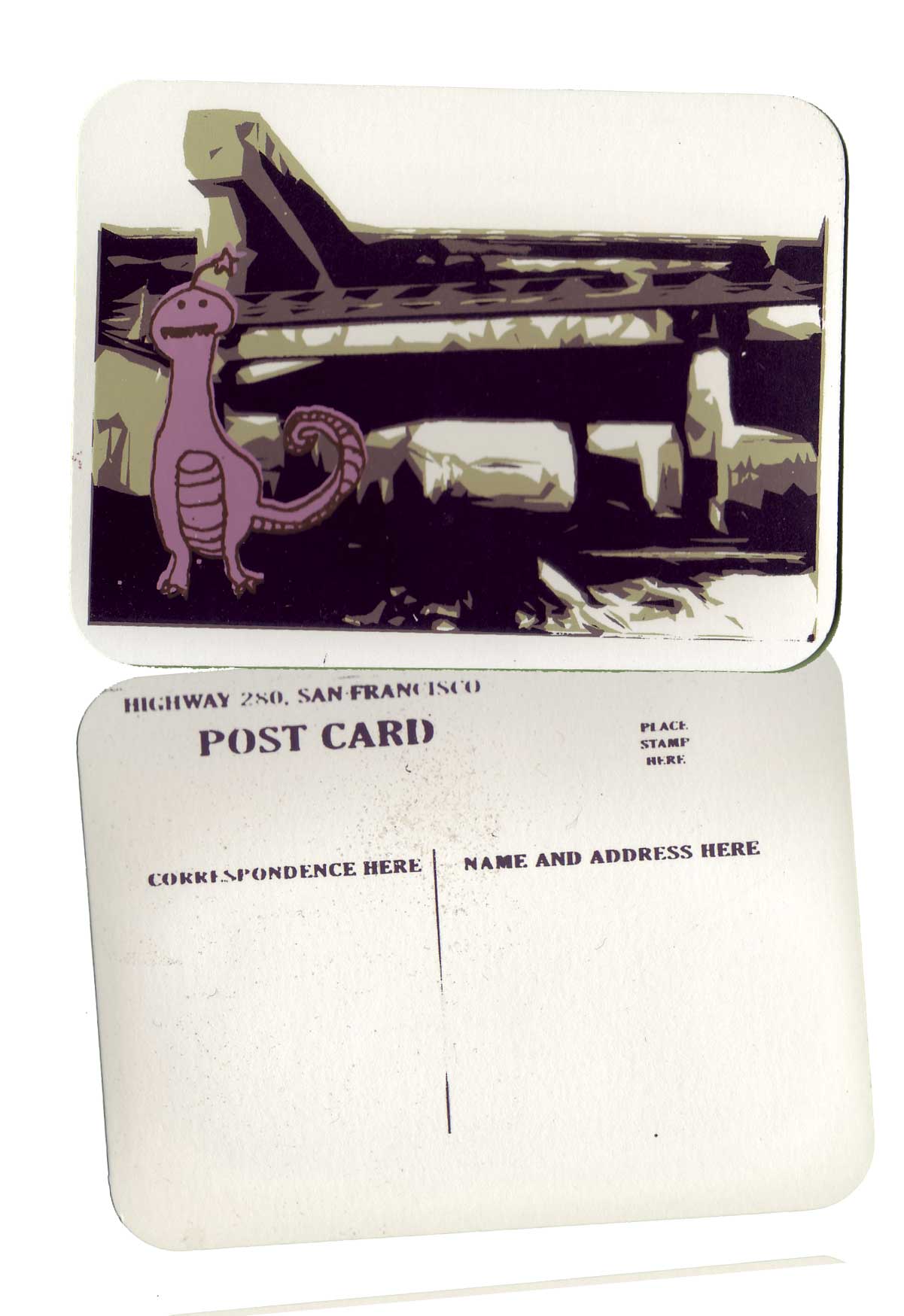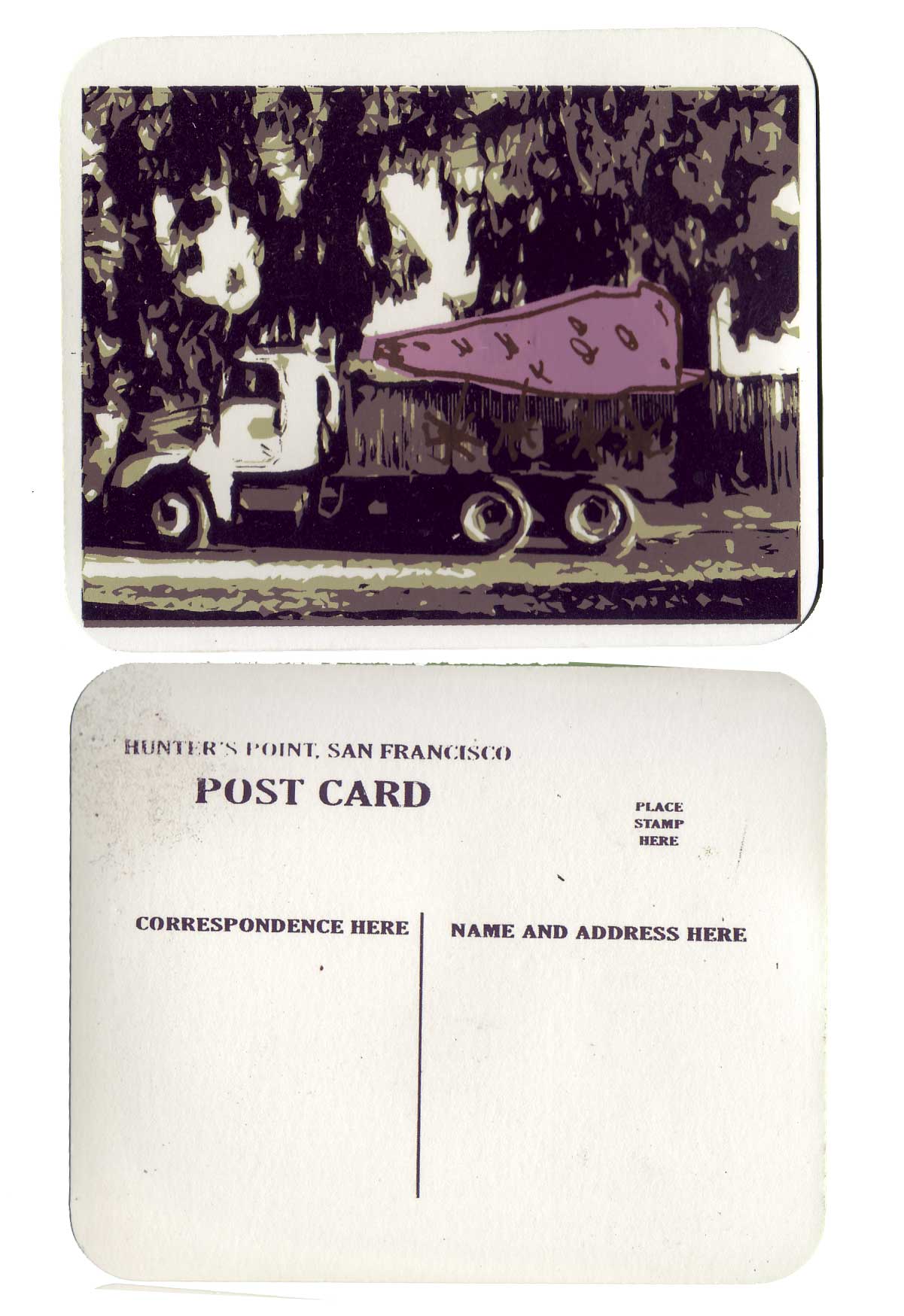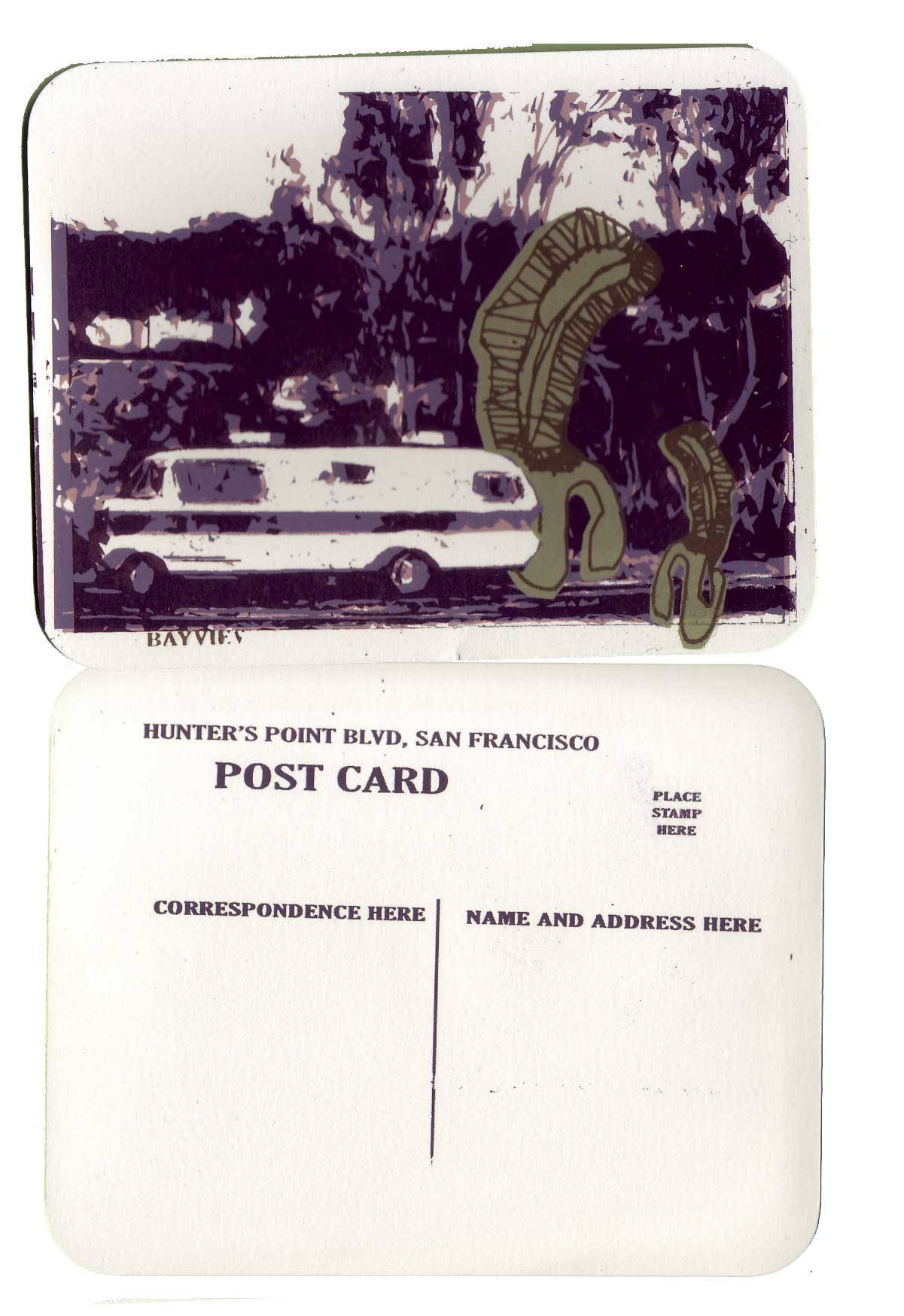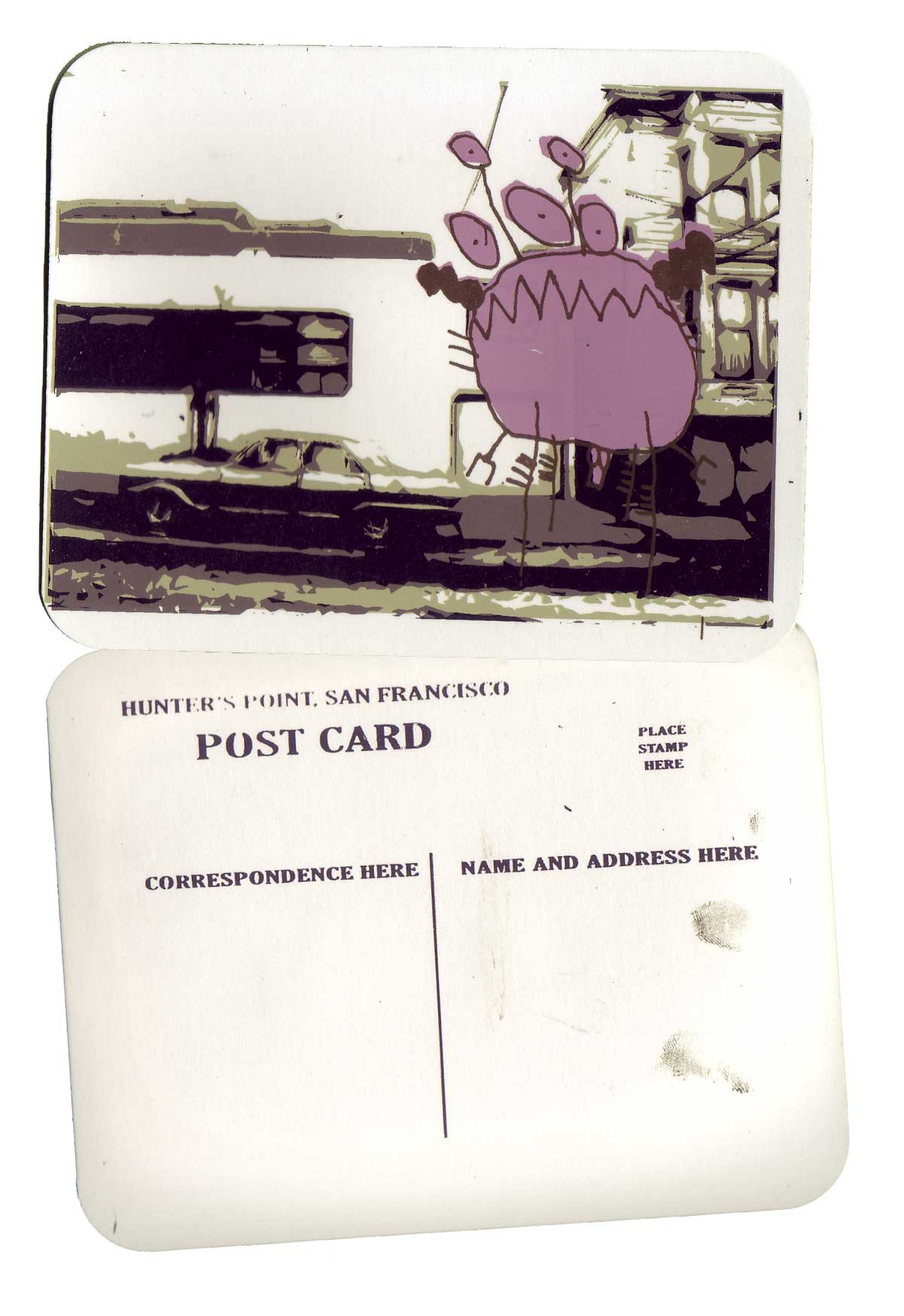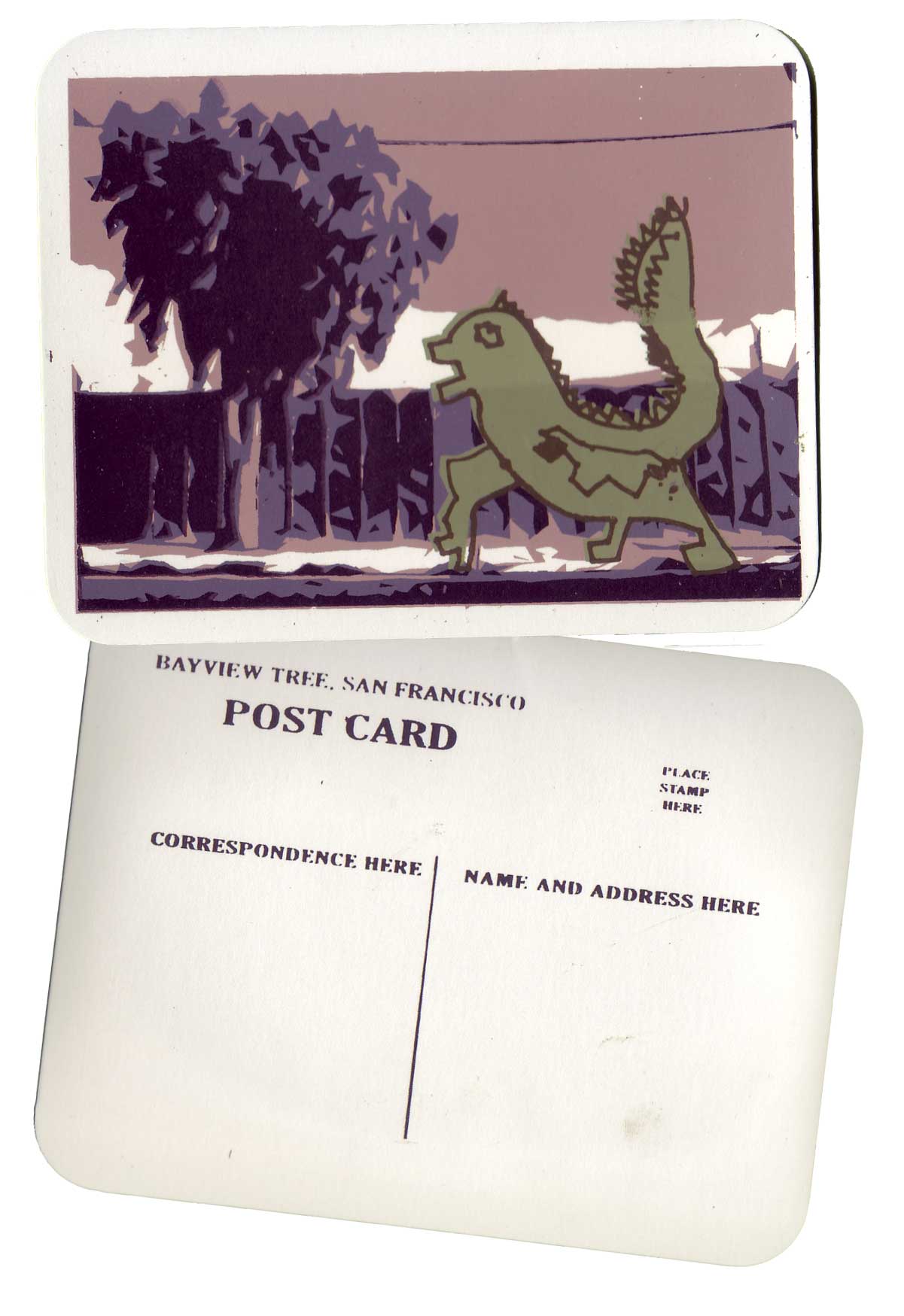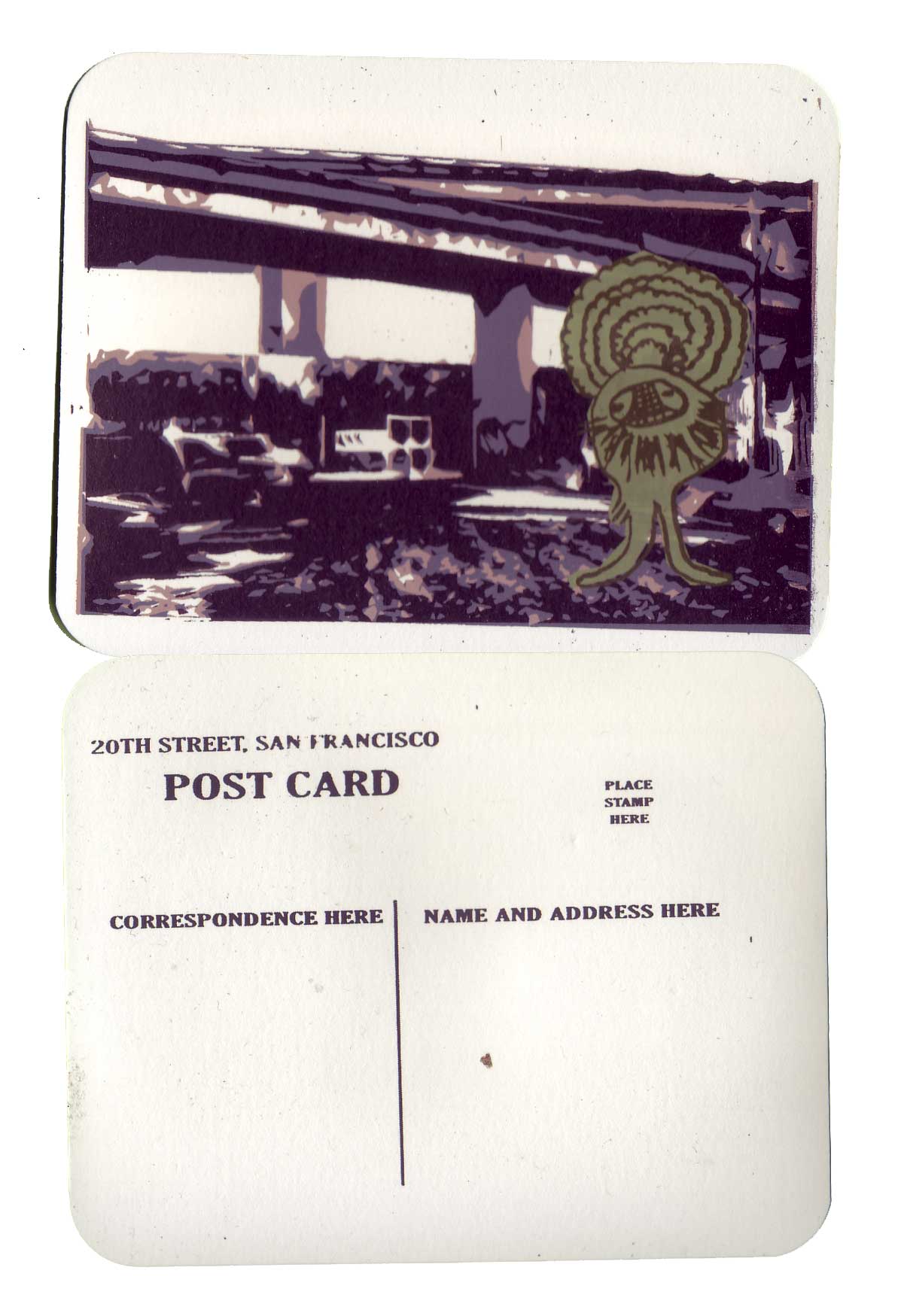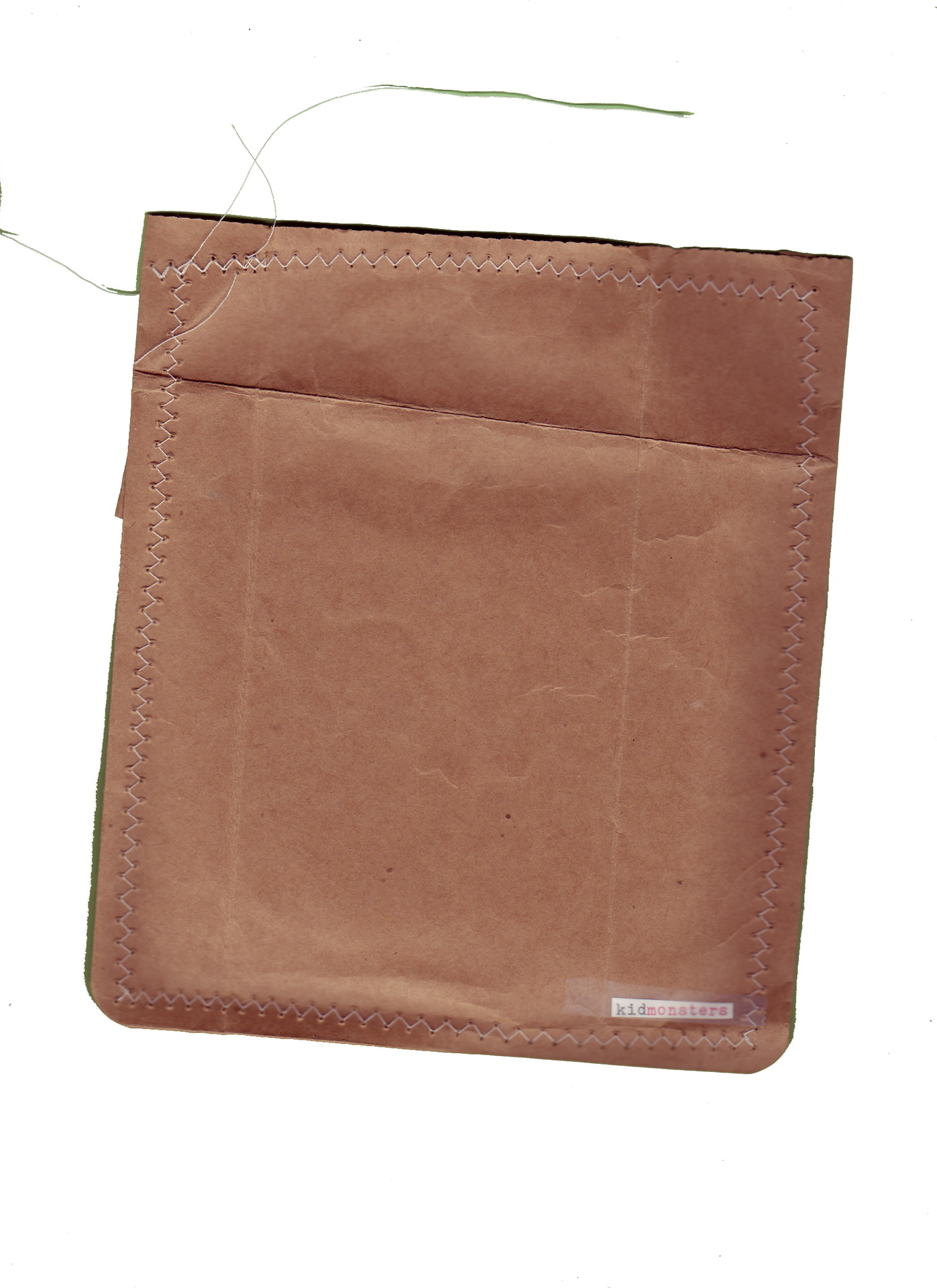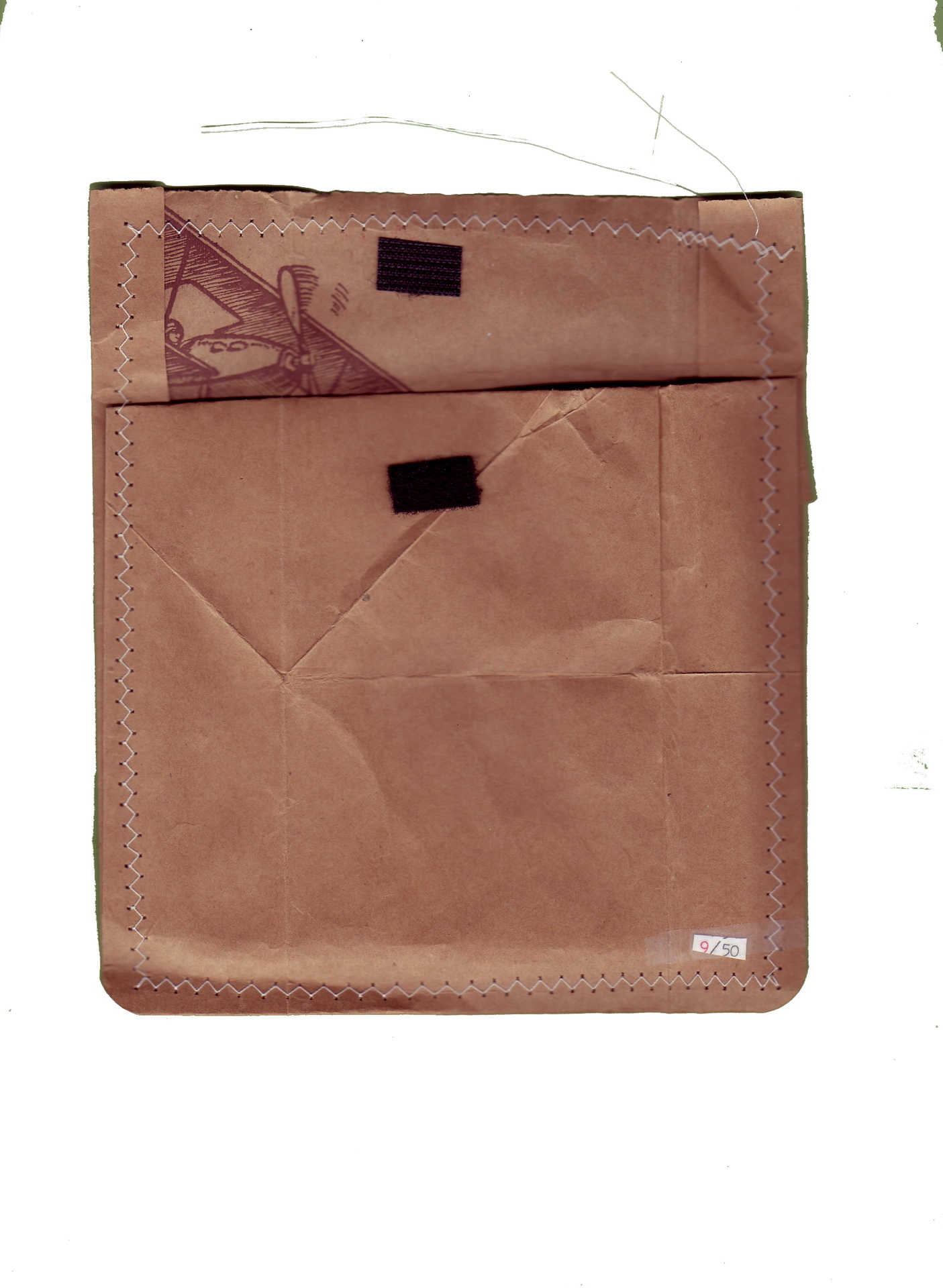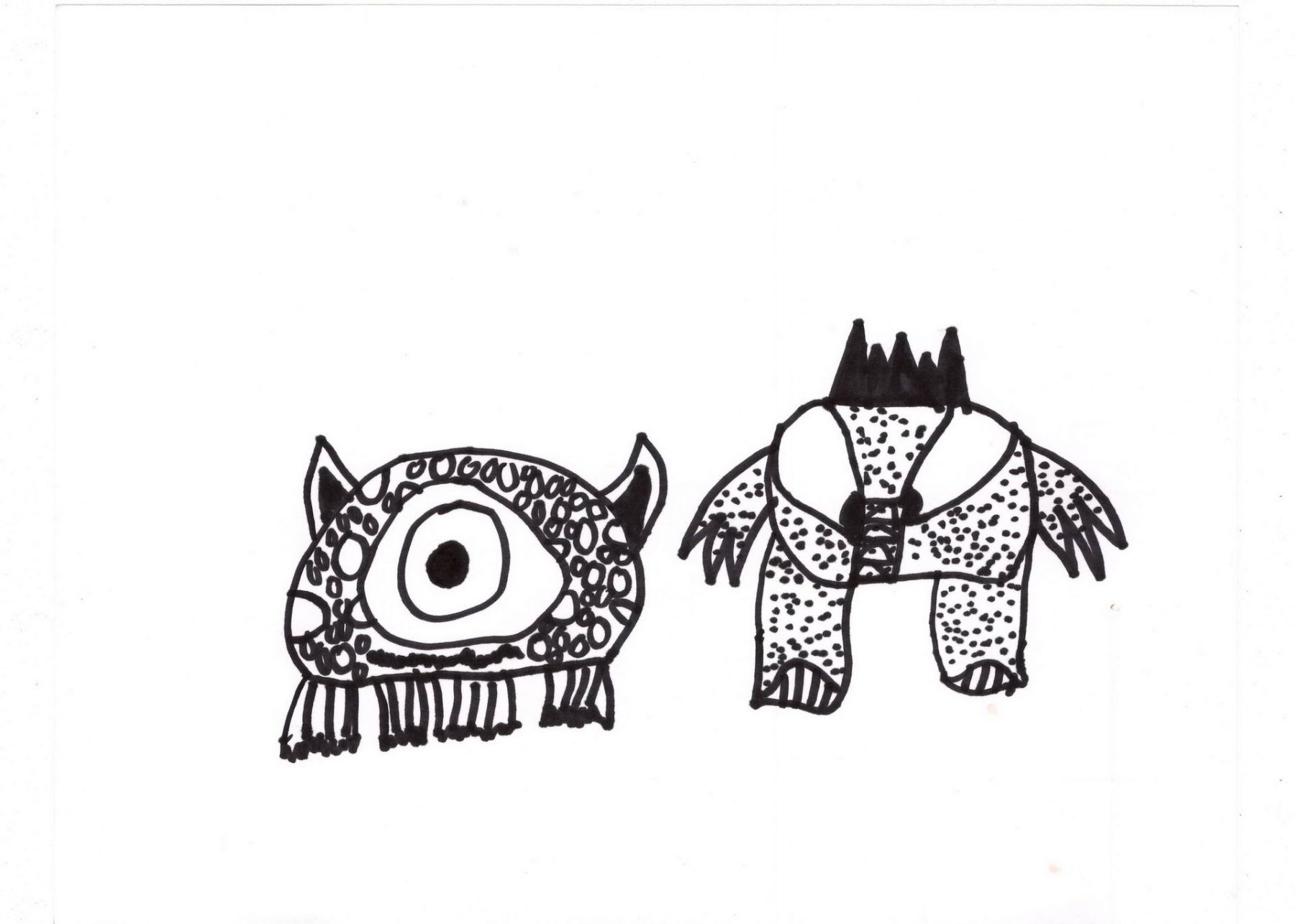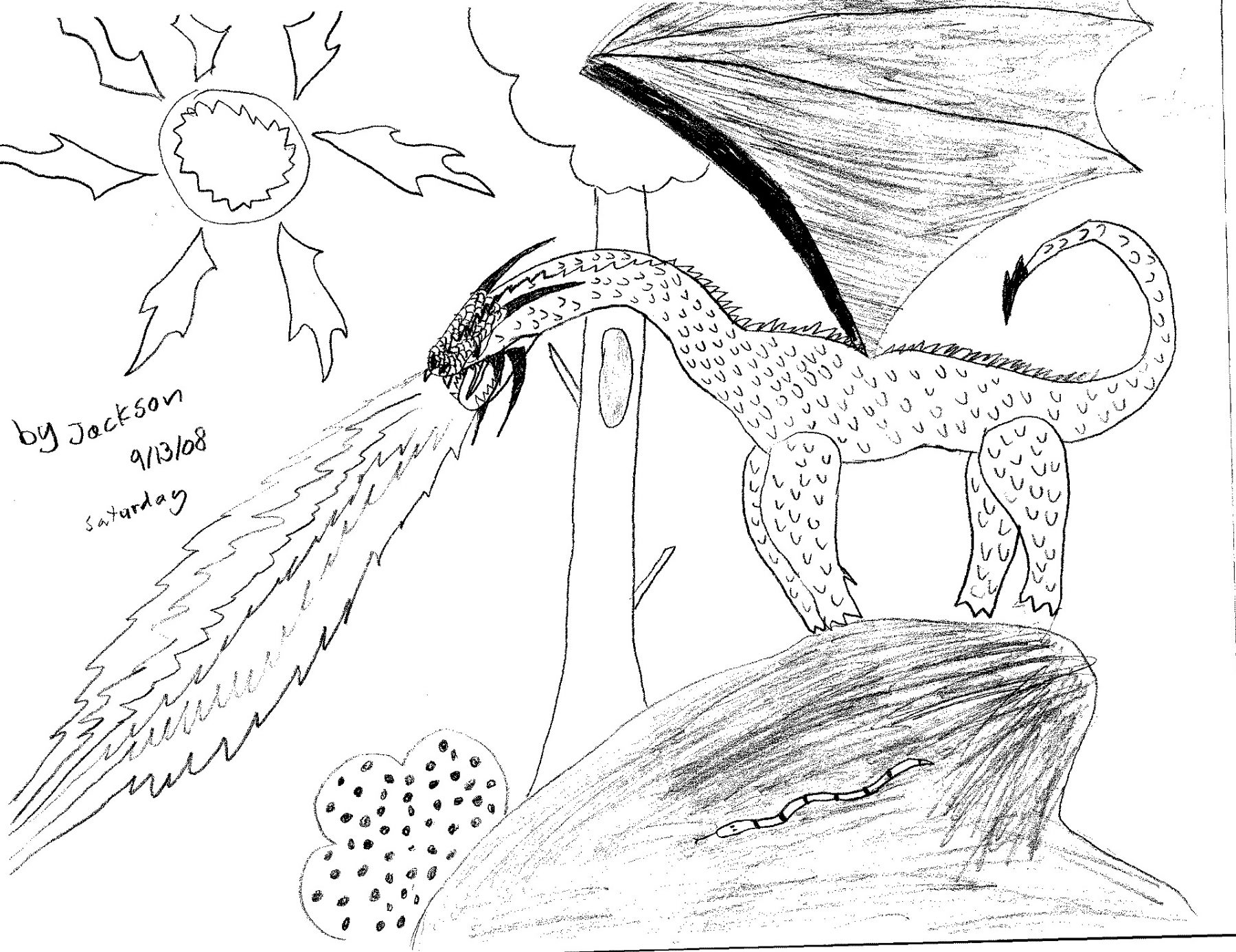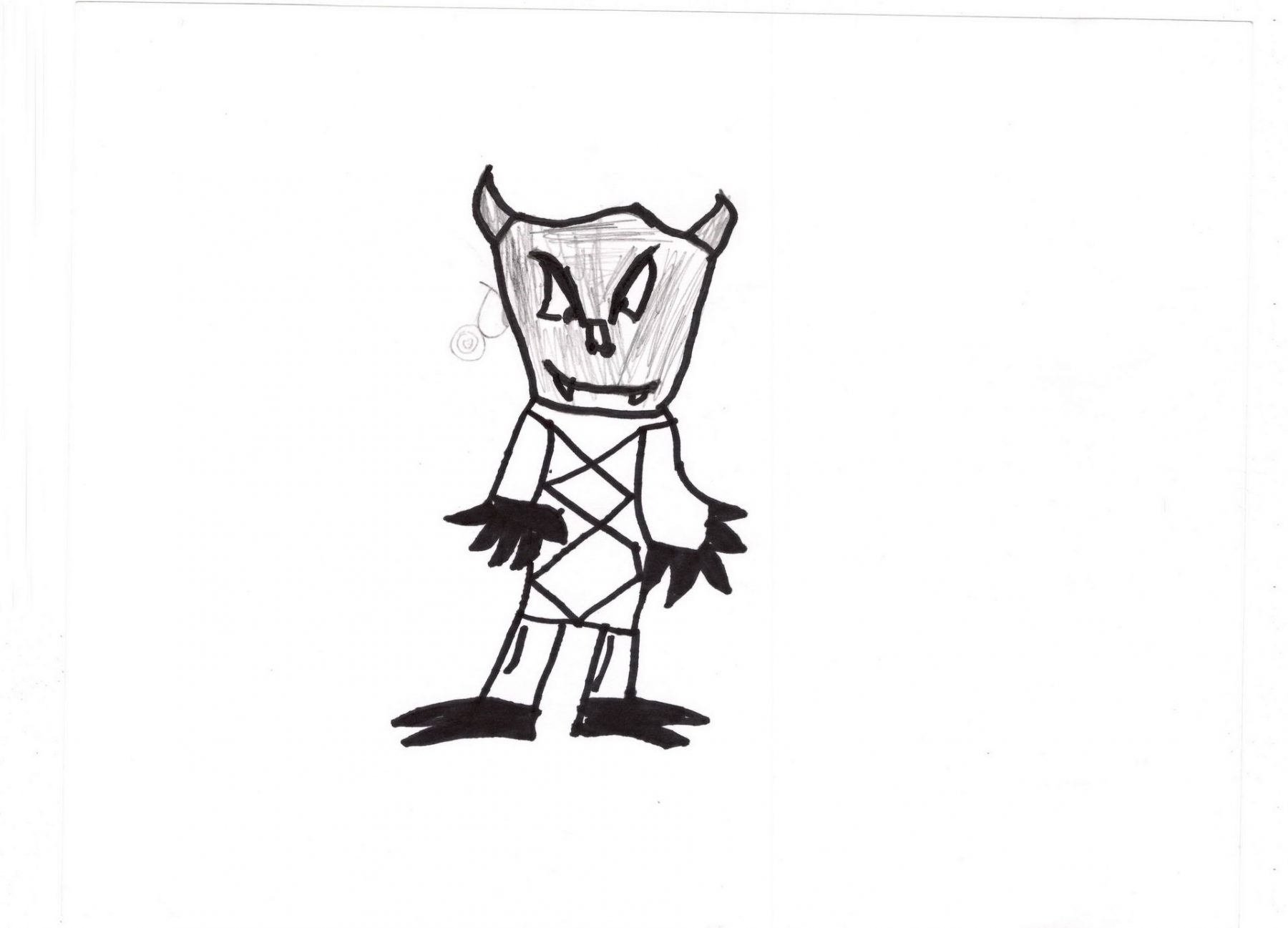 Kid Monsters
Description: Set of nine postcards, sewed paper pouch.
Media: Screen prints on paper (double sided)
Act of Giving? Mailed freely. Gifted to the kids, naturally.
Guest Artists: beatrice, quincy, brendan, ethan, holland, milo, shoka, metzli, sammy
Year: 2009
Edition: 50 sets
Notes: Six-layer (!) screen printed postcards.
Backgrounds by jon
Ilustrations by san francisco children.