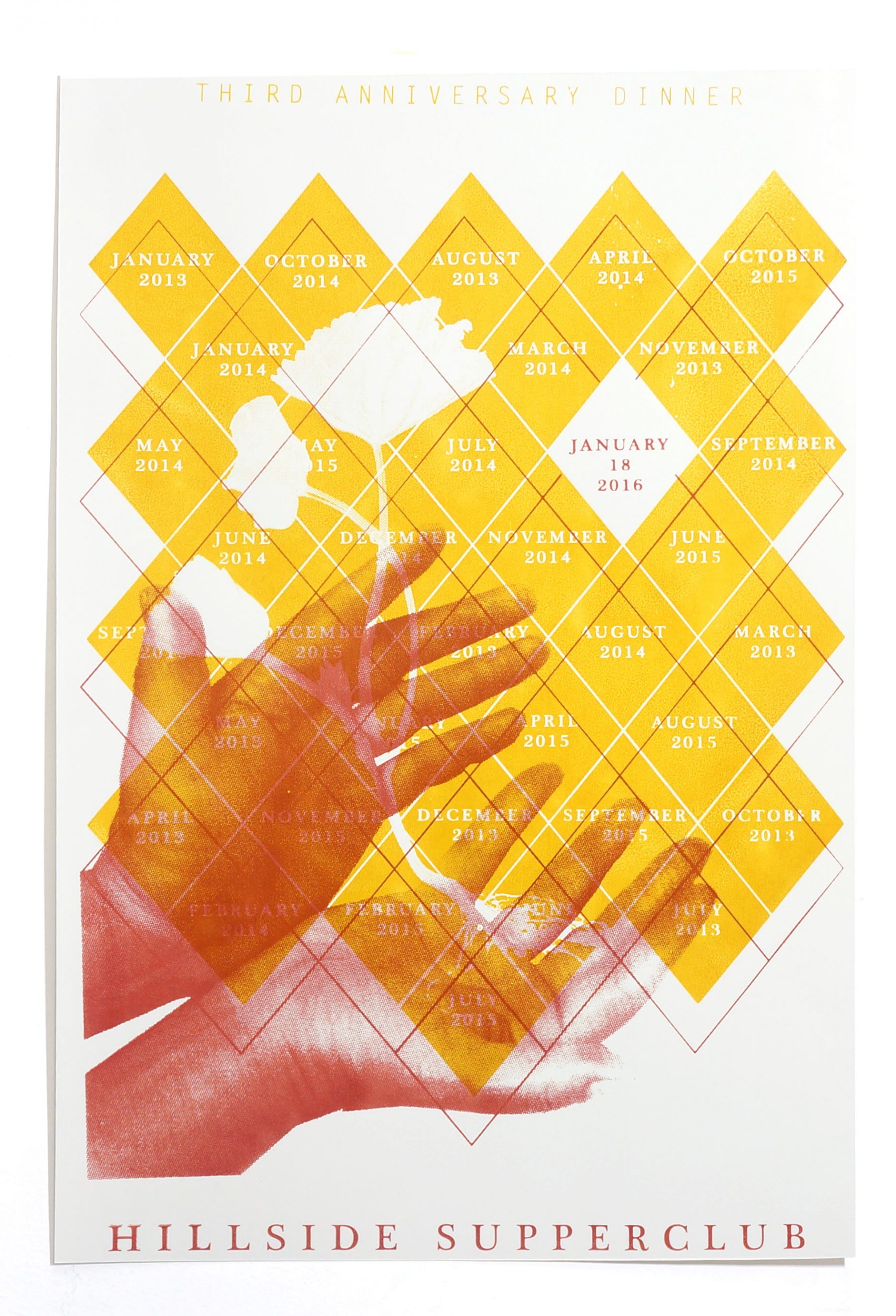 Hillside Supperclub Third Anniversary
Media: Screen print on paper.
Act of Giving? Free for everyone at dinner!
Size: 12 x 19 inches
Year: 2016
Edition: 100
Notes: For the third anniversary, we based the design around the 25 months of operation.
Hillside Supperclub was the restaurant on the ground floor of the building I used to live in.