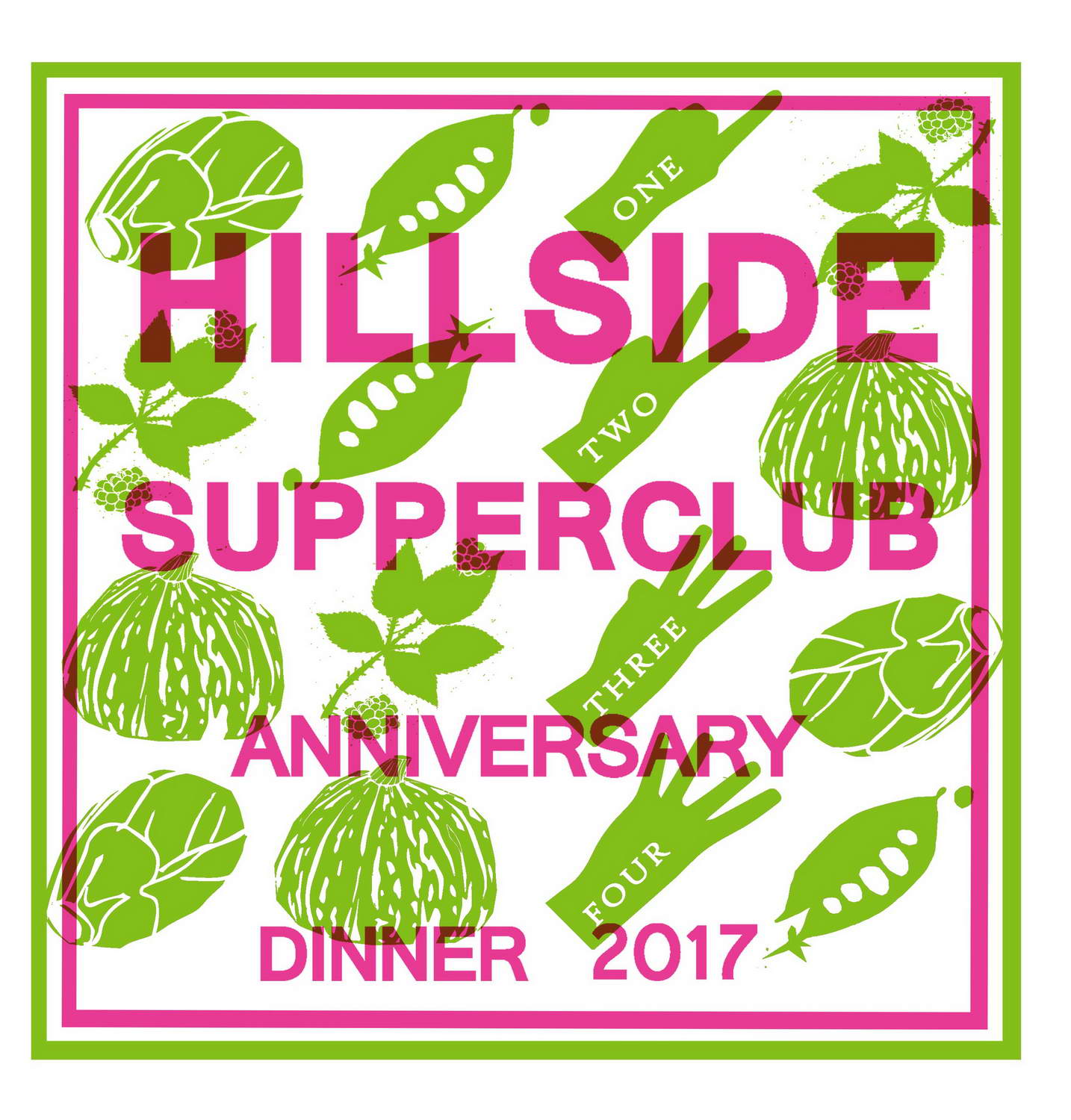 Hillside Supperclub Fourth Anniversary
Media: Screen print on paper.
Act of Giving? Free for everyone at dinner!
Size: 5.5 x 5.5 inches
Year: 2017
Edition: 100
Collaborator: Yael Kisel
Notes: With drawings by Yael Kisel.
For the fourth anniversary, we focused on the four seasons. Represented by: brussel sprout (winter), sweet pea (spring), kabocha squash (fall), blackberry (summer).
Hillside Supperclub was the restaurant on the ground floor of the building I used to live in.