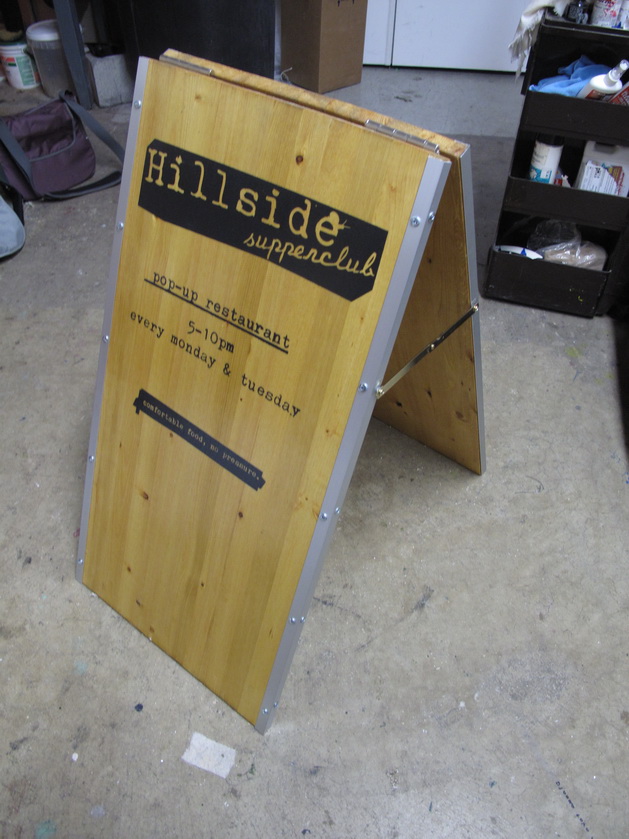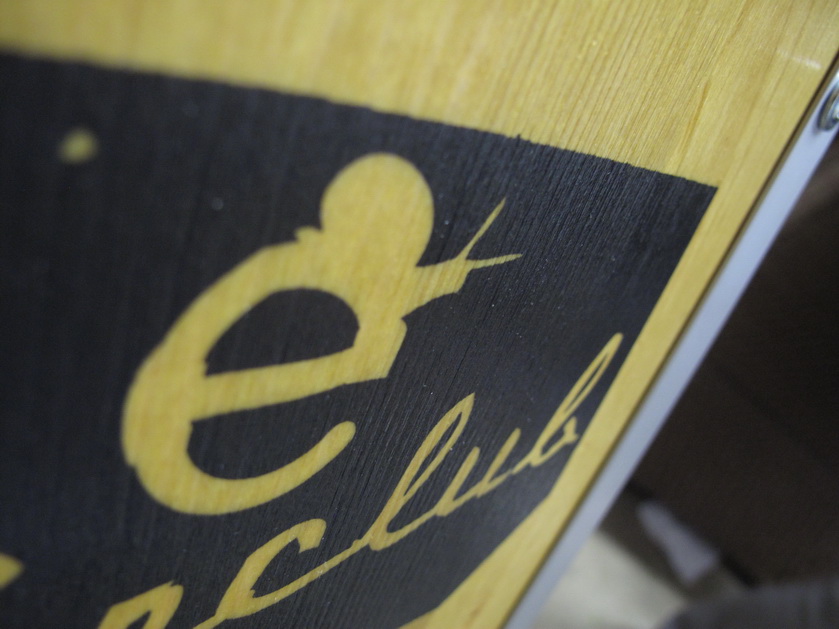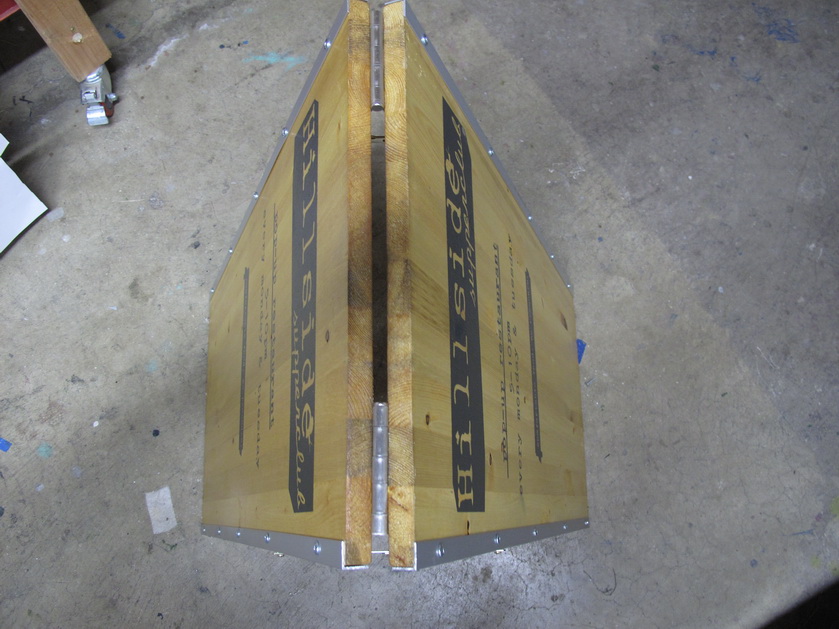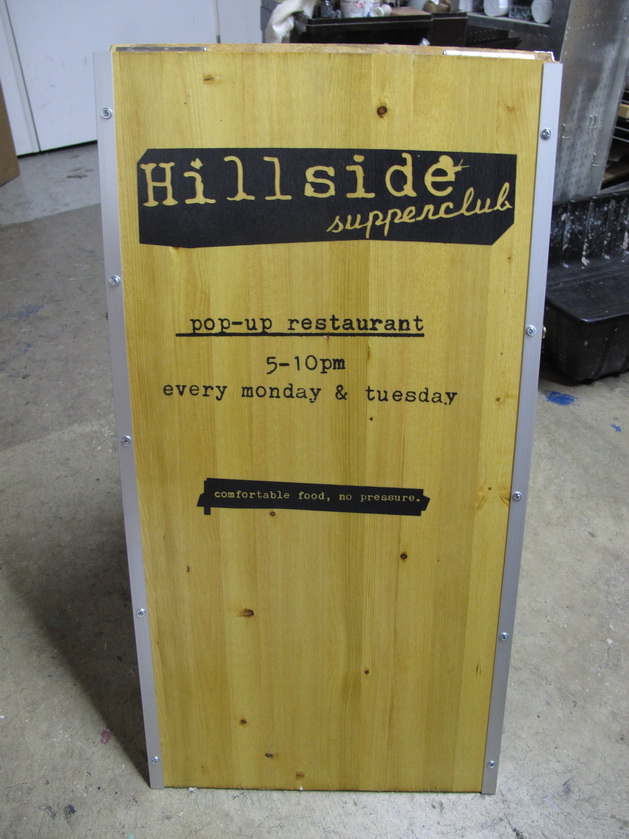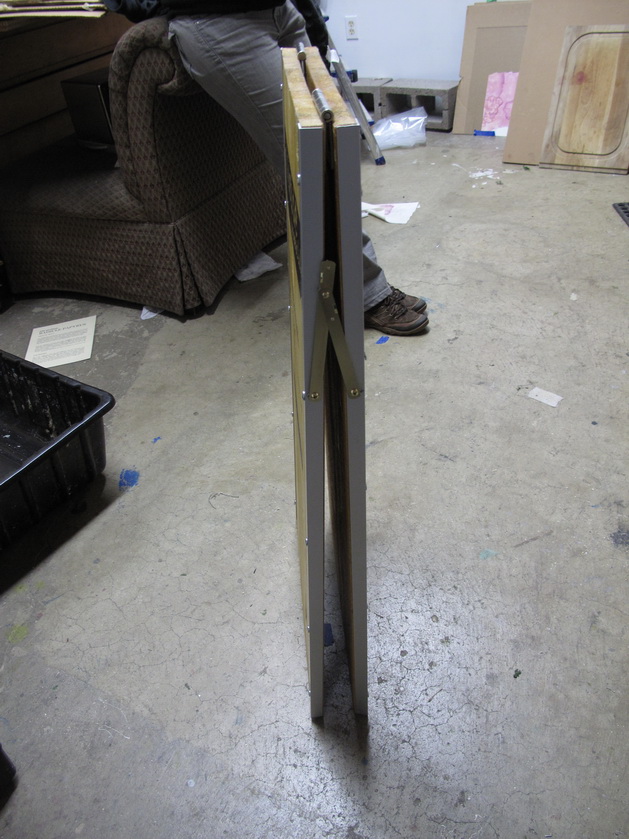 Hillside Sandwich Board
Media: Screen print, pine, hardware.
Act of Giving? For my friends at Hillside (when they were still a popup).
Year: 2012
Edition: One and only.
Notes: Printed sandwich board.
Hillside Supperclub was the restaurant on the ground floor of the building I used to live in. They started out as a popup in the space.