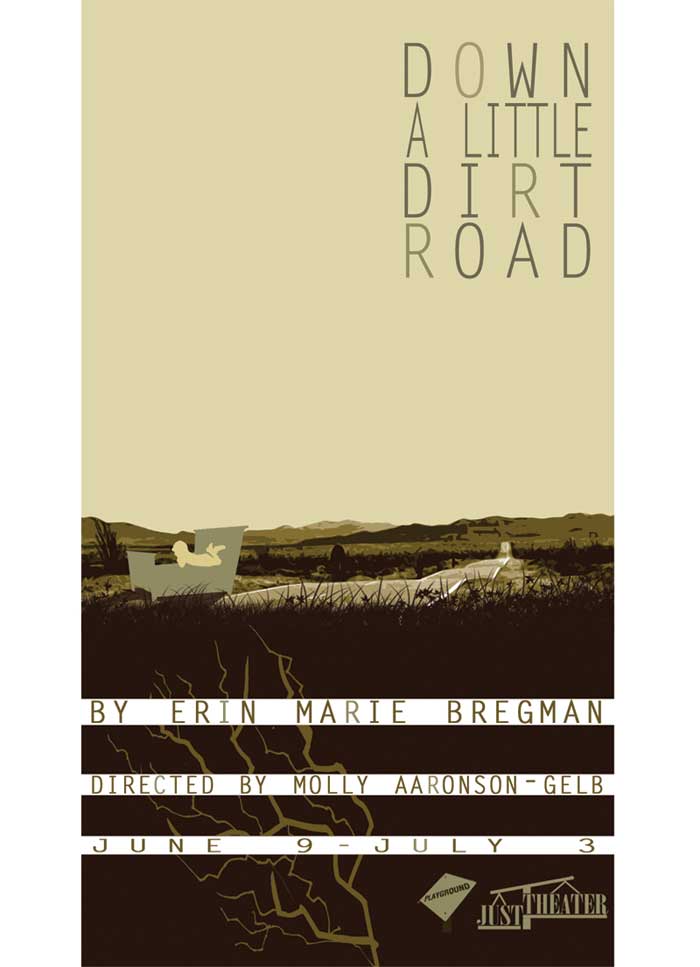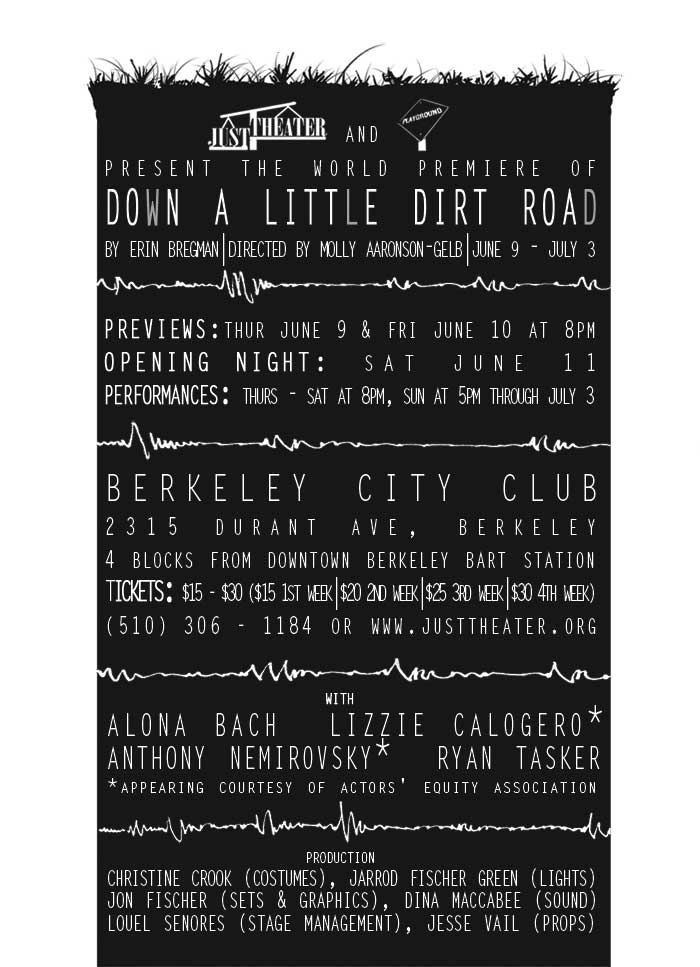 Down a Little Dirt Road
Description: Postcard theater production.
Media: Digitally printed postcard.
Act of Giving?  A little something something for every soul in the audience.
Size: 5 x 7 inches
Year: 2011
Edition: who knows
Notes: Made for the the play "Down a Little Dirt Road," by Erin Bregman. Produced in the round by Just Theater in Berkeley, CA.