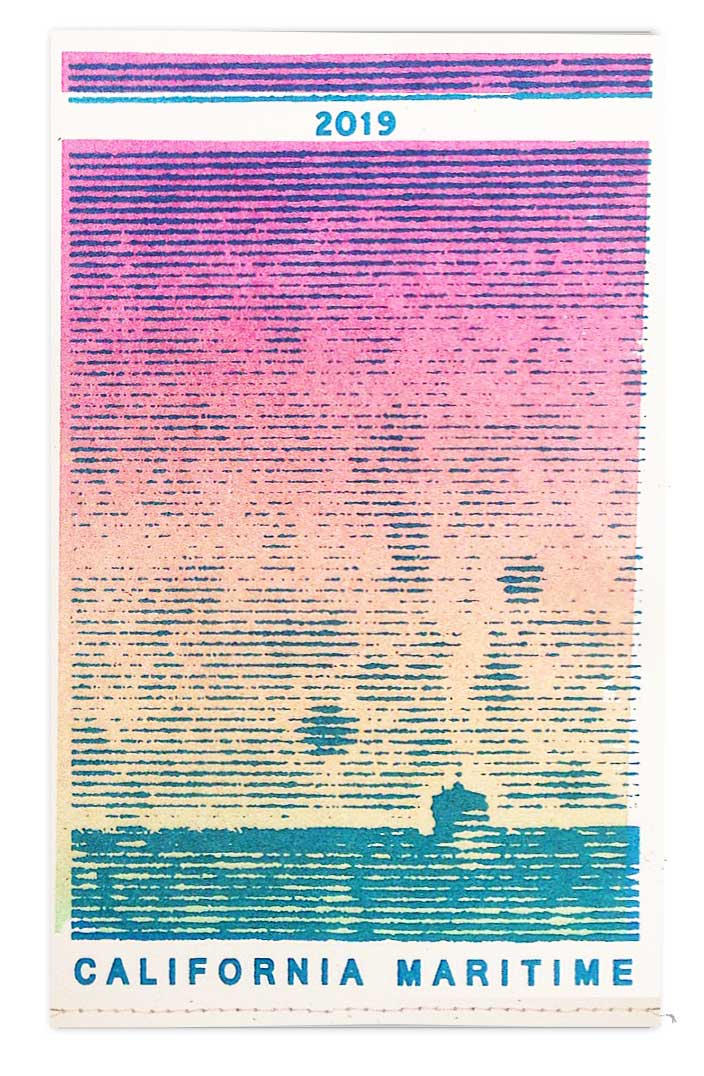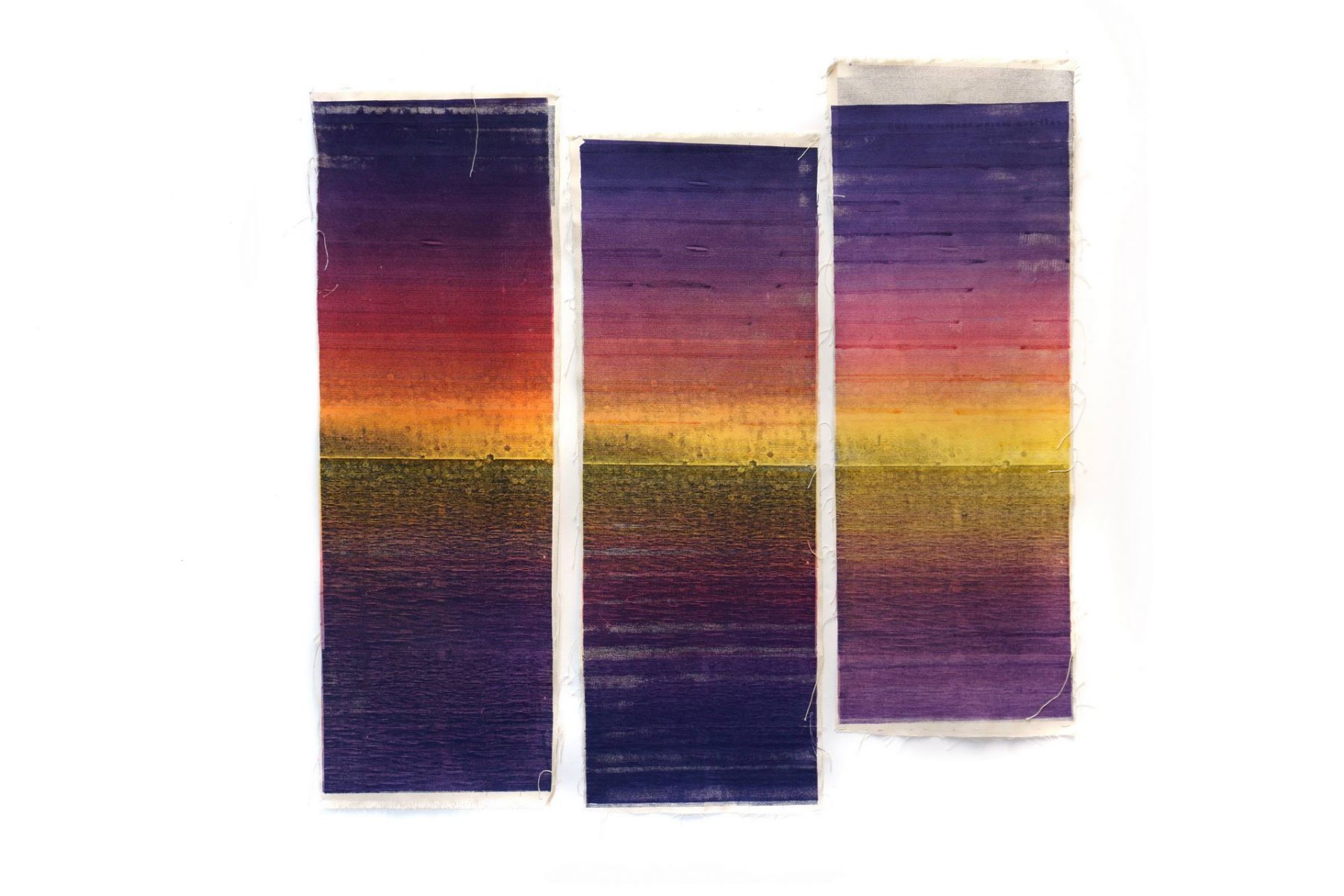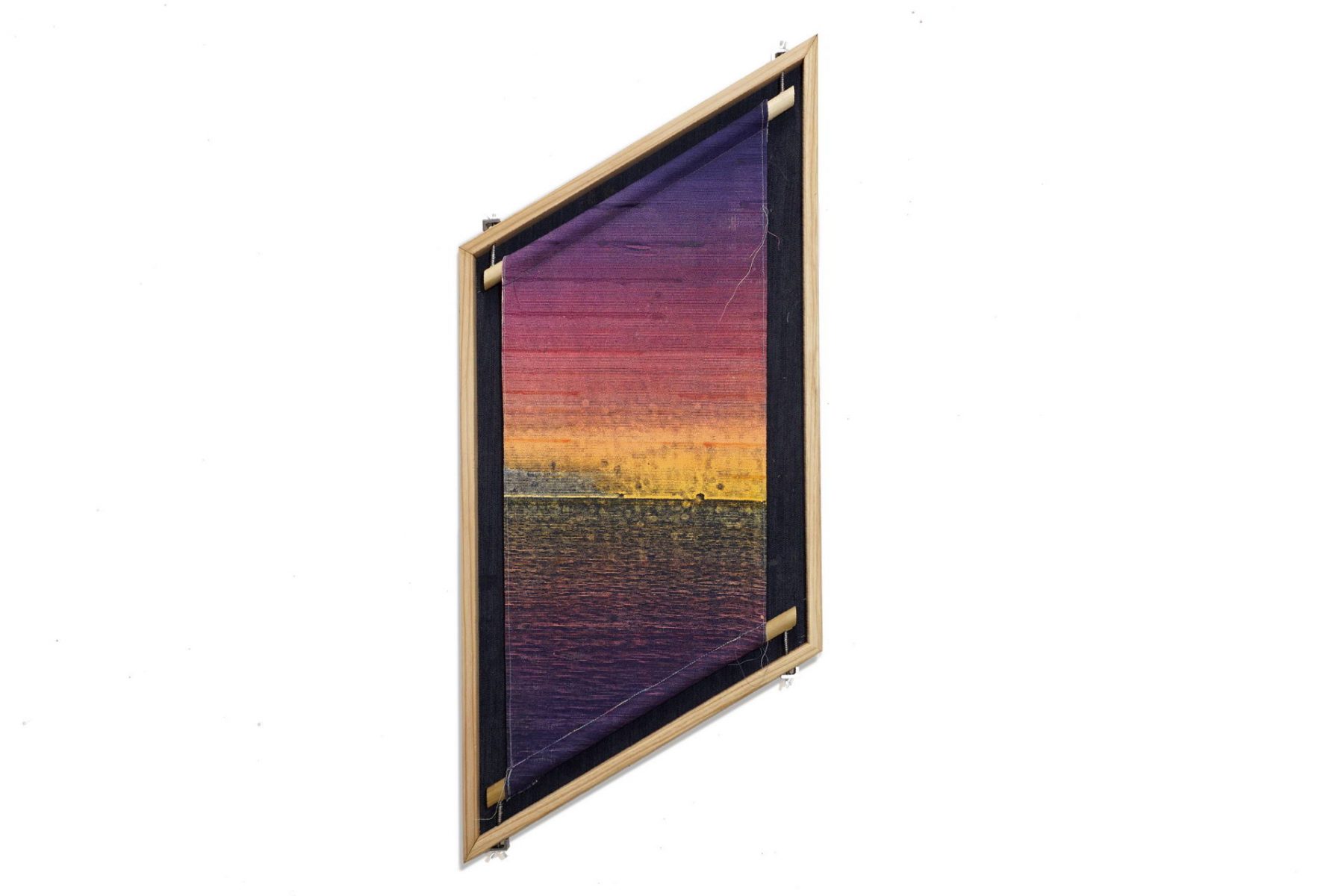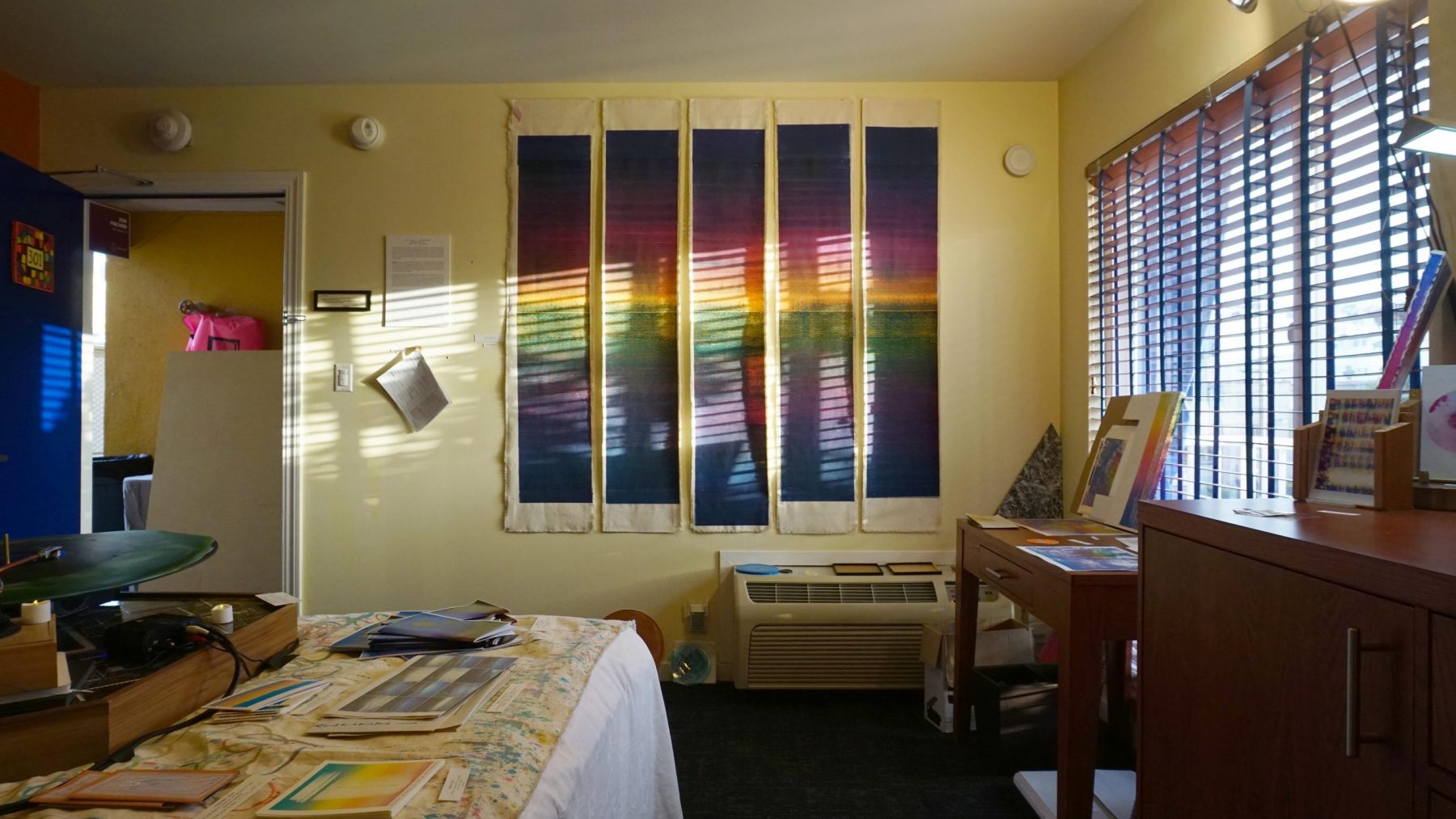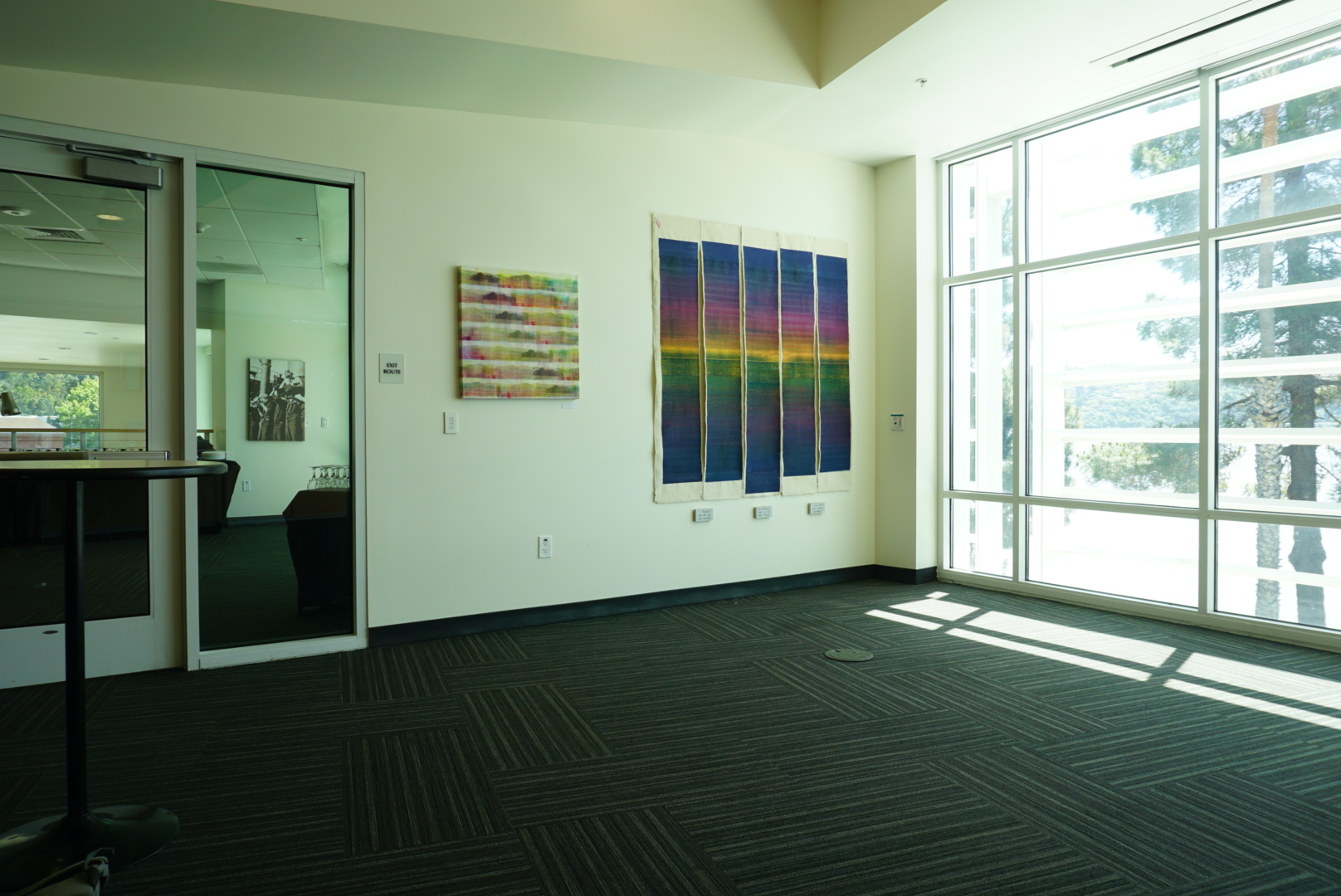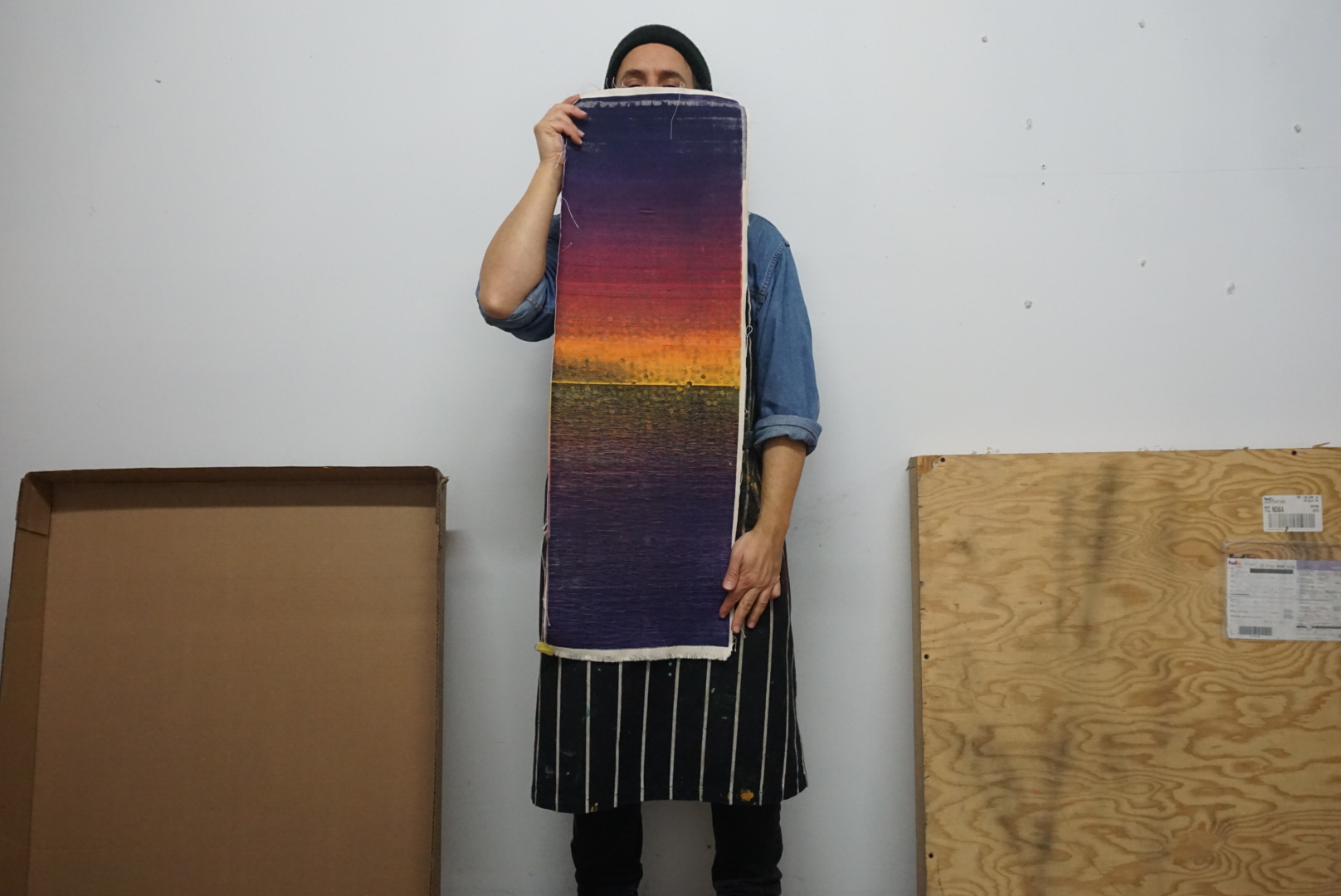 2019 Cal Maritime Mini-Poster
Media: Screen print on paper, thread.
Act of Giving? For the class of 2019. Love you fools!
Size: 4 x 6 inches
Year: 2019
Edition: 100
Notes: From an image from the S.F. Bay Ferry.
Tiny study for Big Horizon.
Dark and light version printed.
California Maritime Academy in Vallejo is one of 23 campuses in the California State University system. It is one of seven degree-granting maritime academies in the United States and the only one on the West Coast.