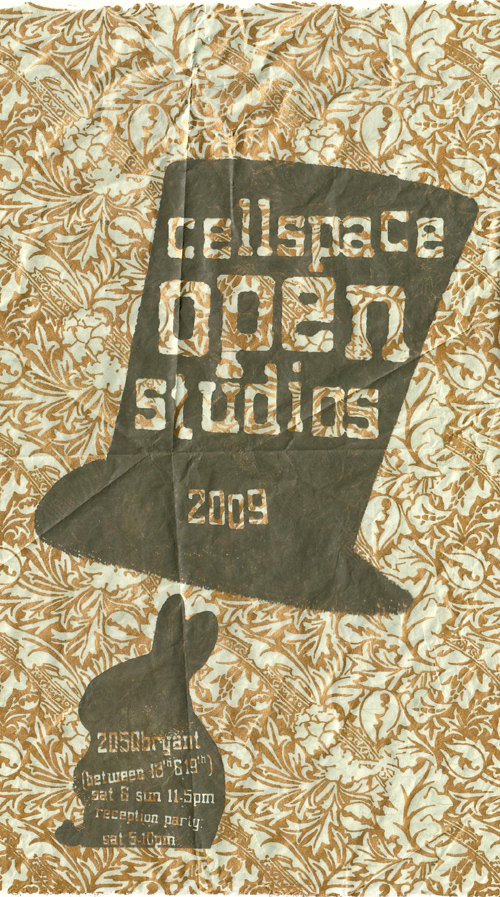 2009 CELLspace Open Studios Poster
Media: Screen print on paper.
Act of Giving?  For my fellow CELLspace artists.
Size: 11 x 20 inches
Year: 2009
Edition: 25
Notes: CELLspace was a 10,000 square foot arts warehouse located in the Mission District. Housing artists, musicians, and makers,it closed at the end of 2012. I learned to screen print there and it housed my studio for a number of years.