Here are some more photos from some Character Profile projects.
Ben's Hill's Toasted Puns how have a title bun.  This was my first experience screenprinting baked goods and I must say I hope I have a reason to do it again soon.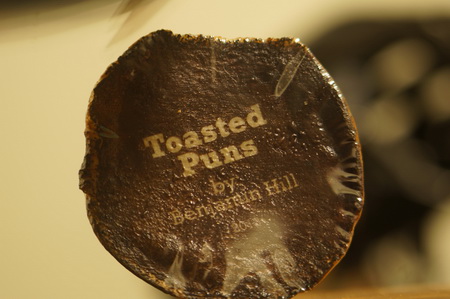 America, you requested it and I am giving to you:  American Fistfight, is a multi-projector screenprinted slideshow controlled by a boxing robot.  It looks like a huge mess, but it's coming along.