Woah.   I think I blacked out there for a minute.   Anyway where the hell was I?   Oh yeah, Danny came to San Francisco.   With his girlfriend.   Then they broke up (fomented by her glimpse of how a Fischer boy might grow up?)   In the meantime we went camping at Lake Shasta where we rented a speedboat and I re-contacted a devastating bout of poison oak from 2006.   The urushiol oil from that summer was in my sleeping bag.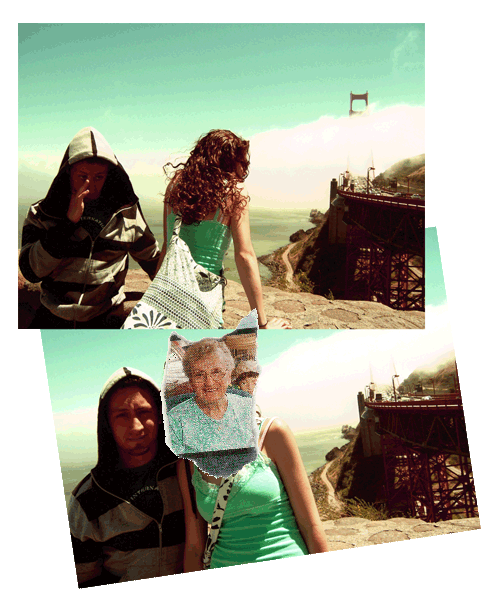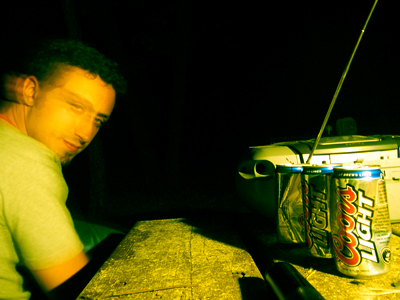 Then Tim came.   Tim was my longtime college roommate and together we have been everywhere from the Syracuse Carrier Dome to evicted from Melwood Street in Pittsburgh.   This time, we kept things low key and in the area.   We ate pupusas.   We hiked to the top of Muir Woods.   We screen printed.   Tim had his first and second savory crepe and his balls didn't fall off.
[flv:http://www.feather2pixels.com/?page_id=3106post_video/tim.flv 480 360]
Then summer school started.   This year, summer school is a pre-college academy at U.C. Berkeley, where me and Adrienne are pulling out of our asses a class we call "Creative Geometry."   It is supposed to be a hybrid art-math class.   Or is it a math-art class?   Either way, we now know that casting thirty two-part plaster molds with high schoolers in inadequate facilities is less fun than one might think.   Some might even call it unfun.   It'll work out, though.   It better: we scheduled a one day show of student work at a museum in Oakland next month and so far the only confirmed attendees are Jancie and Adrienne's mom.
Jill got married in rural Pennsylvania last weekend.   The crab cakes were outstanding.
Three unusually good things happened to me in recent weeks:
1. I got excused from summer cruise 2008.
2.   I procured a private studio space at CELLspace
3. I procured a free plane ticket to anywhere in the 48 contiguous United States.
I turned 29 last week.   To-shi-o got me a wind turbine for my bike.
Softball ended.   On the final night, we combined barbecue forces with our opponent and the game that followed was the best yet.   They set up a portable, full-sized flagpole and the national anthem was played on trombone.   Their mascot (a giant pitcher…of beer) ran the bases at the stretch.   The dugouts sang me happy birthday during my final at-bat (a clumsy, one-out single to 3rd base) and we preserved our no-win season.
And everything else I wrote down: