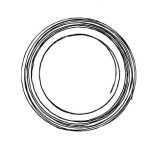 TURNTABLE DRAWINGS is an ongoing collaboration between composer Danny Clay and printmaker Jon Fischer based on a growing series of hand-molded, playable records. Since 2016, the project has been presented in conjunction with over twenty guest artists in many interdisciplinary forms including immersive installations, scored musical compositions, visual art exhibitions, and interactive workshops. Recent exhibits were mounted at Gray Area, the Center for New Music, Kala Art Institute and the McEvoy Foundation for the Arts. Using loops as the raw material for collaboration and creation, the project explores the connections between physical imprints, music, and beauty.
THE RECORDS Part sculptural sketch, part three-dimensional print, each record is part of a wide-ranging collection formed using a variety of techniques and materials. Records are imprinted with mathematical tones, original recorded material, or direct casts of existing LPs that include some of history's earliest recorded sounds. The collection currently consists of almost one hundred unique records.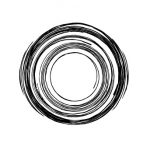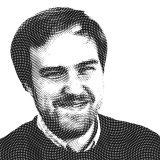 DANNY CLAY
COMPOSER
dclaymusic at gmail.com
DANNY CLAY is a composer whose work is deeply rooted in curiosity, collaboration, and the sheer joy of making things with people of all ages and levels of artistic experience. Working closely with artists, students, and community members alike, he builds worlds of inquiry, play, and perpetual discovery that integrate elements of sound, movement, theater, and visual design. Recent collaborators include Kronos Quartet, Eighth Blackbird, Third Coast Percussion, the San Francisco Girls Chorus, Wu Man, Volti, Sarah Cahill, and Phyllis Chen, among others. His work has been performed by the International Contemporary Ensemble (ICE), the San Francisco Contemporary Music Players (SFCMP), Ensemble Dal Niente, the St. Louis Symphony Orchestra, and has been presented by San Francisco Performances, the McEvoy Foundation for the Arts at the Minnesota Street Project, the Meaney Center for the Arts in Seattle, and university programs throughout the United States.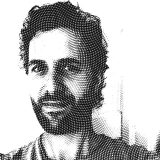 JON FISCHER
VISUAL ARTIST
jon at feather2pixels.com
JON FISCHER is a San Francisco-based printmaker who uses loops, natural cycles, and sequences as both the subject and the physical form of his artwork. Raised in Pennsylvania by Israeli parents from Morocco and France, he earned degrees in bio-engineering and philosophy of science before learning to screen print with a garden hose and a sixty-watt light bulb at CELLspace, the legendary San Francisco arts collective. He opened his first screen print studio in 2008, developing a technique that combines painting, photography, and drawing. Since then his practice has expanded to incorporate imprinting through sculpture, performance and video. His work has been exhibited across the country including San Francisco City Hall, Vanderbilt University, White Stone Gallery in Philadelphia, and Kala Art Institute.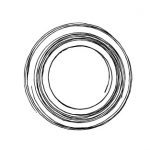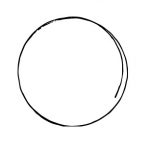 Rae Diamond
Riley Nicholson
Brent Miller
Adam Fong
Ebony McKinney
San Francisco Arts Commission
Susan Miller
Lindsay Albert
Jaren Feeley
Renee Villasenor
Francesca D'Alessio
Maria Egoavil
Mayumi Hamanaka
Mary Ellyn Johnson
swissnex San Francisco
Pro Helvetia
Jennifer Perlmutter
David Samas
Matt Fisher
Yeonwoo Lee
Ziggy Rendler Bregman
Jesse Bregman