2012
Rapha Parklet
In Cow Hollow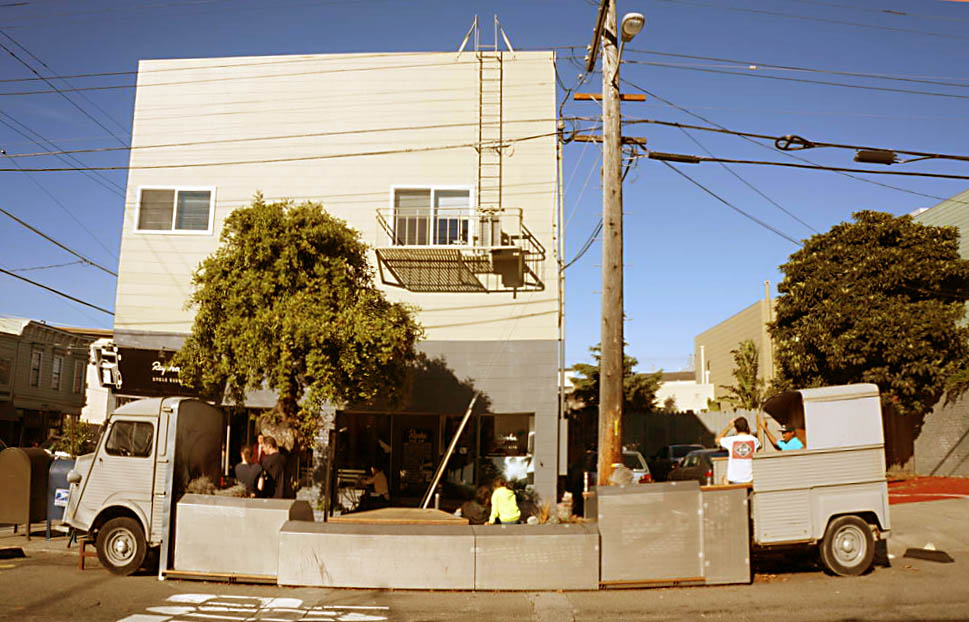 Rapha Parklet
2198 Filbert Street, San Francisco
A public space made out of a sawed-in-half Citroën H Van, commissioned by the San Francisco Rapha bike club. I worked with Justin Ackerman from the SF design-build firm
Rebar
to mount a humongous vinyl graphic on wood beams as part of this new parklet in Cow Hollow. Rebar is an interdisciplinary studio/fabrication studio that is the creative force behind many of San Francisco's innovative new public spaces and parklets.
Rebar Website
Journal
You'd be surprised how hard it is to find a set of complete Mazurkas.
Kobe to LA critics: 'Shut up'
My work on the Rapha Cycle Club mural is complete.  To recap: the SF based design firm Rebar hired me to put this image on vertical wood beams.  Forty-five total beams, forty-five total square feet: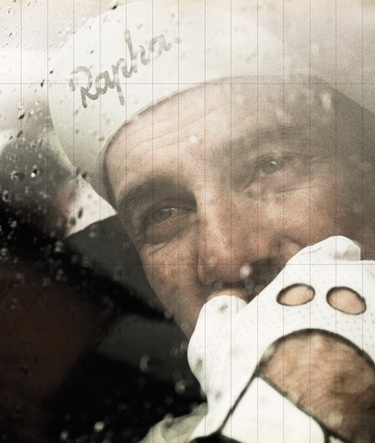 With screenprinting out of the question, I decided to get this done with large format digital prints on adhesive backed vinyl.  It's the very expensive stuff used for permanent vehicle decals, and I learned way more about 3M ControlTac technology than anyone should have to.
My neighbor Fran who runs a printing business out of her Precita Avenue garage, did the printing.  EB and Tommy helped me out with the labor intensive application process, which took the three of us working together four hours to complete:
The grand opening of the parklet is 4pm on Friday November 16,2012.  I'll be there warming up for happy hour.
My prediction — Mitt Romney will be our next president By Karl Rove.
I recently got myself involved with San Francisco's parklet program.  I am working with Justin Ackerman with the SF design-build firm Rebar to mount a  humongous  graphic on wood beams as part of a new parklet in Cow Hollow.
Parklets are an awesome development in urban planning.  In San Francisco and Oakland, any business or group can petition to convert 1-3 curbside parking spaces into miniature urban gathering spaces.  By law, these spaces must be available for  the anyone to use, which benefits the public at large as well as businesses who take the initiative to enhance their space.
One of the best things about the program has been the diversity of innovative designs we've seen executed.   For example, the parklet I am working on involves a sawed-in-half Citroën H Van,  commissioned  by a local bike club: