2013
Precita Park Variations
Unexpected & inspired neighborhood slogans are continuously regenerated by children exploring this interactive play station/site-specific word art installation. The magnetic tiles are interchangeable by column and I made eighteen tiles for each column (not shown). The installation will tour Precita area public spaces in 2014.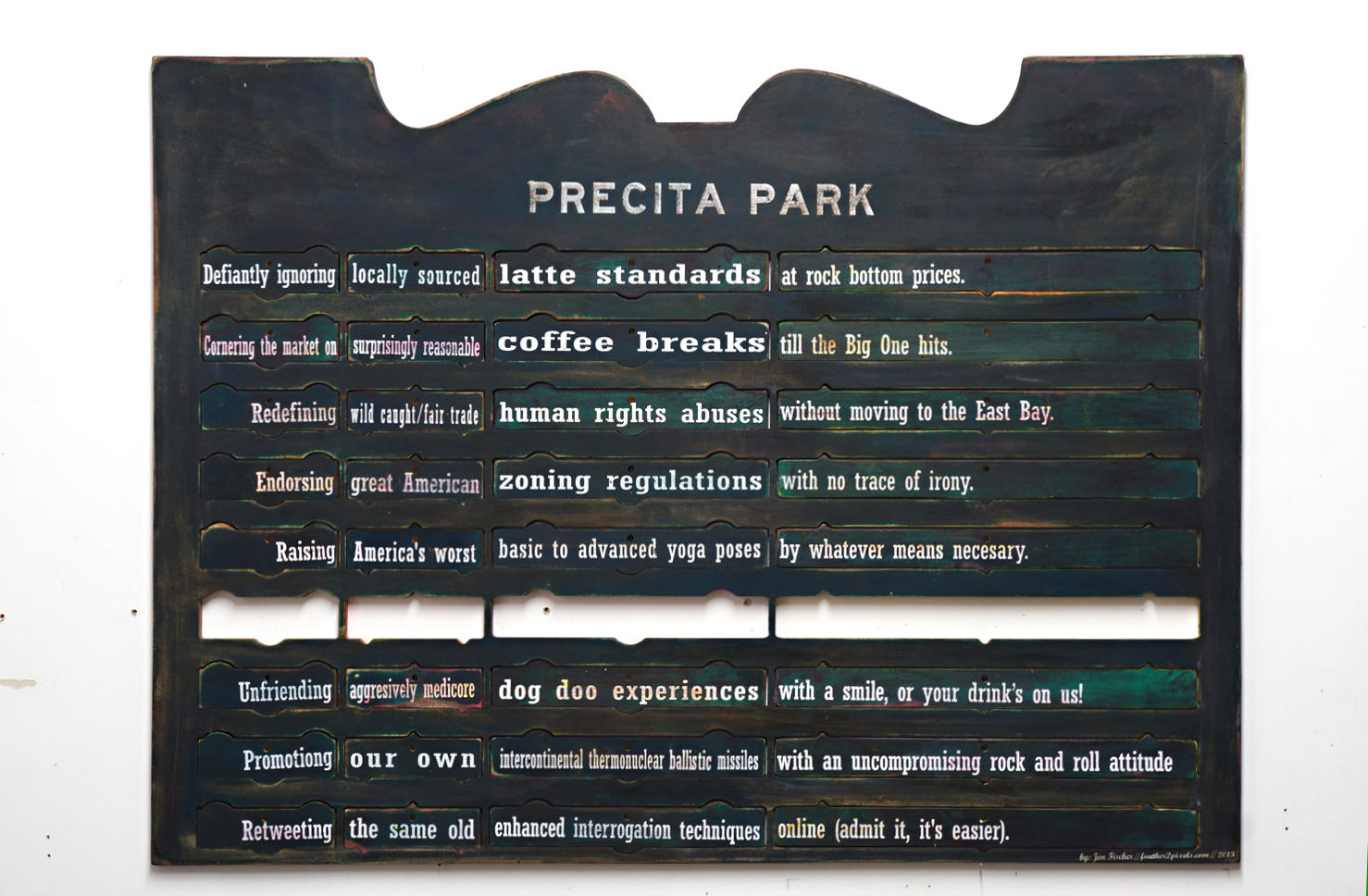 Journal
The concept of interchangeable words and phrases is well worn.
My current group show, "For The Love of San Francisco" is on display at Asterisk Gallery in the Mission. I enjoyed our Saturday opening, which was marked by meaningful conversation and canned beer. This was a good reason to finally complete and hang my interactive Precita Park sign, which is possibly the best thing I have ever printed (with the exception of this). Here's a trailer for the show, produced by gallery owner Jeremy Joven.
And the coverage in the blogs: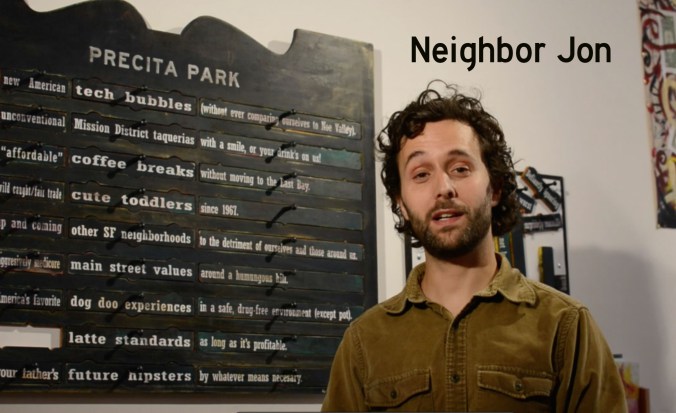 Curbed SF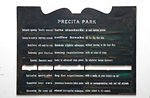 A huge insurance run.
This might be the best thing I've ever printed. Details about this project are on this pdf.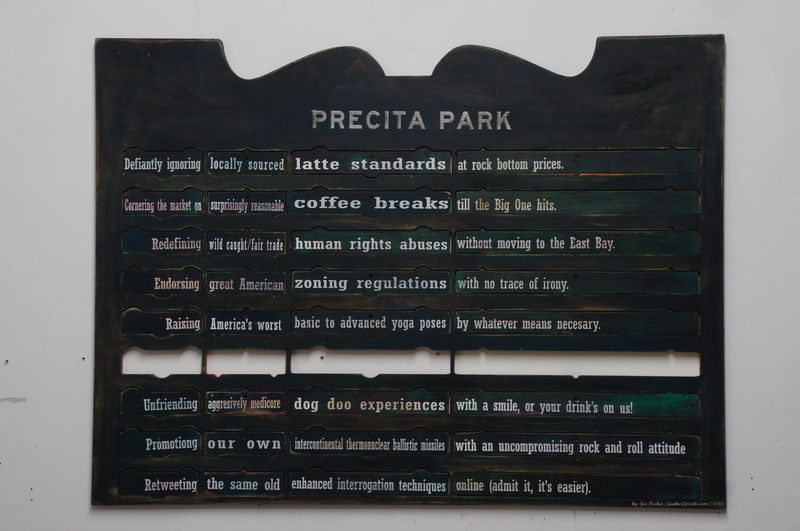 In case it isn't obvious, this is a site specific children's toy/word art installation. The tiles are interchangeable by row. I made eighteen tiles for each column (not shown).
The tiles were cut out with a computer controlled router–a true gift of modernity:
[iframe width="560″ height="315″ src="http://www.youtube.com/embed/k0HjaESKE2A" frameborder="0″ allowfullscreen]
Thanks to zMom for the world's fastest drying acrylic paints.