2013
Crossroads w/ Traffic Cones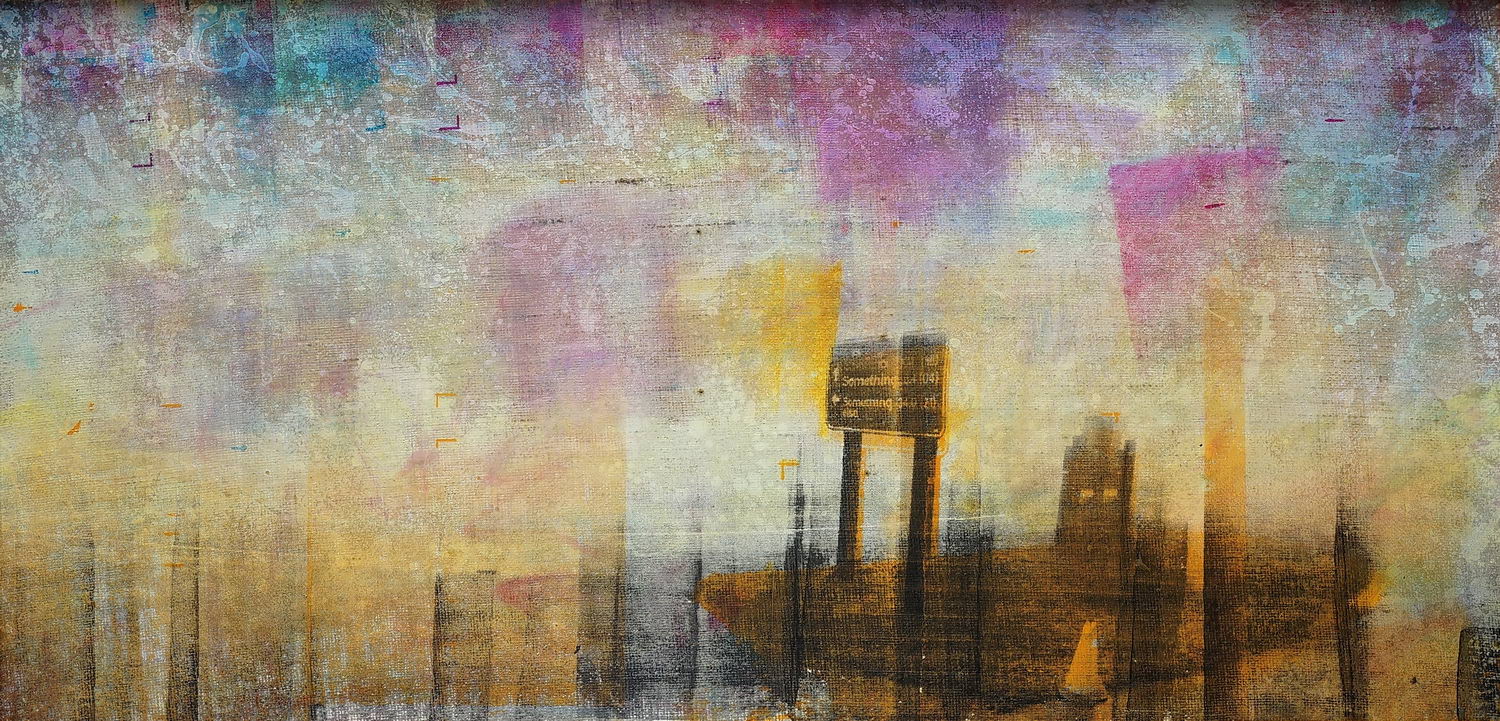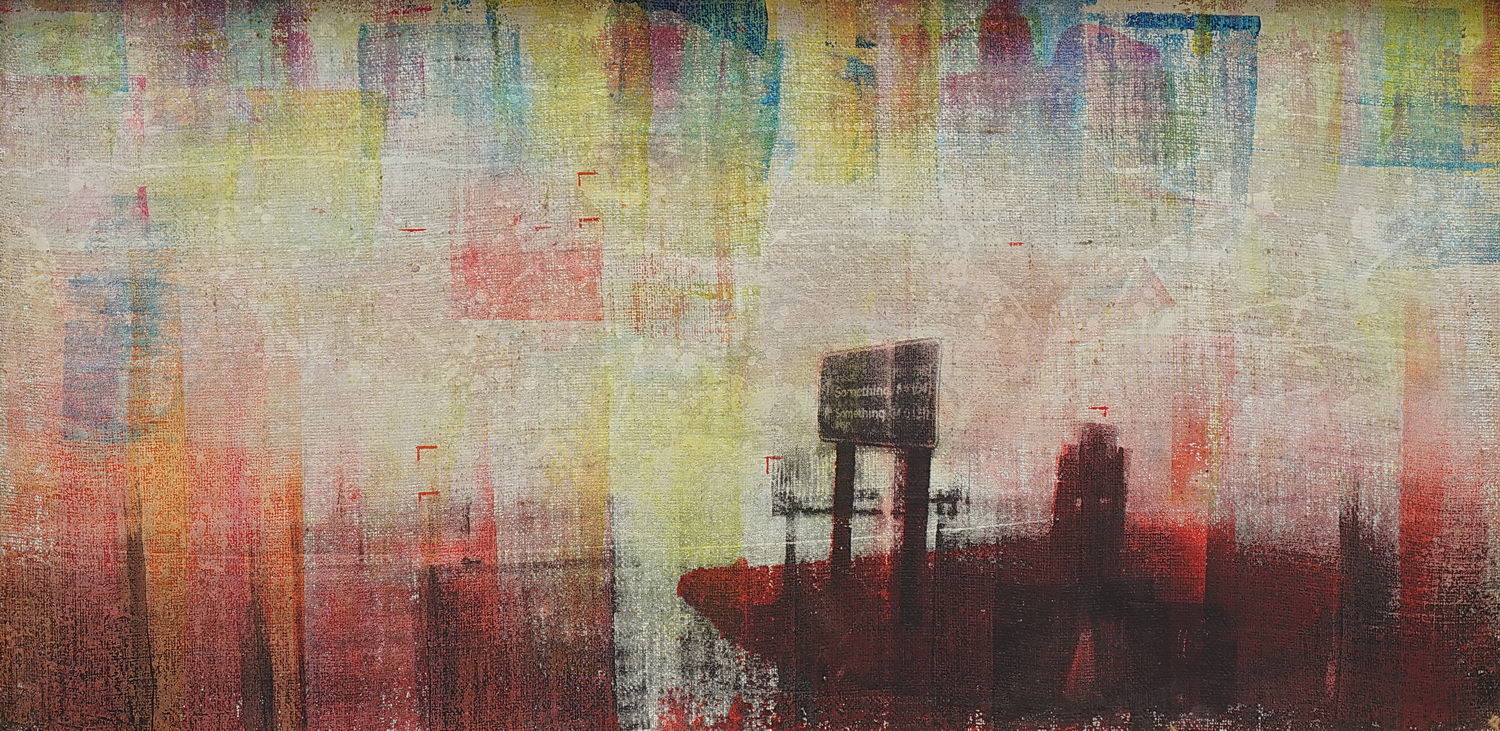 Journal
The week's top local food news and events, plus interviews with chefs and restaurant owners, dining tips, and a peek at our print review.

It is time to reveal the most exciting new thing I have going for me in 2014.

Here's a hint: "every San Franciscan's dream."

No, not a latte made exclusively from the extracted bodily fluids of Steve Jobs. No, not a functional public transit system. Not a permanent reservation at Flour and Water.  The answer is more space!

My studio has expanded into TSFRBYRE, The Space Formerly Rented By Rodney Ewing.  In a nutshell, in addition to splitting my original space with Julia, I am also renting the entire TSFRBYRE but subleasing its closet at fractional cost to Matthew and Akemi, the fashion designers who also technically split the loft space shared by me and Julia, whose private studio also happens to be the walkway to all the other studios and bathrooms.

The territory is starting to resemble the geography of the West Bank, but with less of a direct mortal threat to the future of all human civilization.

Anyway, it's an awesome space.  I just wanted more room, and didn't even think about the way it could change my work.  But I am thinking about that now.  Check it out. To the left there is nothing less than a forty-five ft2 canvas. And it's taking up like less than one tenth of my total wallspace. Yes, that is a skylight above my head:

The post-Roger Ebert era likely will be less enjoyable and snappy, but we've got to try.

The April 2013 CityArt show is installed and open.  This month I am  experimenting with some heavy  artillery.  I would be honored if you stopped by this month to check it out in person.  Thanks to EB for hanging helping.

Clockwise from top:

Crossroads on  Mount  Tamalpais w/ Traffic Cone (Marin County, CA) | Unique screenprint on handmade canvas | 48×24 inches | 2012

Permanently installed in a special rustic pine frame.

2. Seal Rocks | Ocean Beach, San Francisco CA | Unique screenprint and ink on paper | 30 x 24 inches | 2013

140 lb watercolor paper.  Archival mounted in a custom fir shadow box with double strength glass. Removable title plaque.

3. Something That Will Catch Their Eye | Unique screenprint and ink on oak tile | 16 x 16 inches | 2013

4. Michelle's Print | Screenprint on Pine (2nd edition of 9) | 12 x 18 inches | 2013

Click here for some of our age-old tips on what you can do to manage rainy day workouts.

Today I finished printing and framing the two latest pieces I have been furiously chronicling here for no apparent reason. By the way, this piece is a small part of a project I am ramping up called "The Twenty-Seven Best Memories of Theodore Clayborne by The Genius Artist Hiromi." If that title sounds intentionally ridiculous, maybe that is because it is meant as more of a story-visual art hybrid; a fictional piece of art might be an okay way to put it. Or maybe the title is ridiculous, which is definitely not what I am going for, but I passionately feel that there is an exciting idea in there and therefore proceeding is just something I have to do.

Here's the second piece.  The black was a lot runnier and the whole thing is a bit less nuanced.  It's like the angry, destructive version of the serene and sanguine first piece.

And just so that the  completion  of these prints is not just an occasion for me to write to myself online,  I joined  900 of my closest friends  in this line for a slim shot at exhibiting immediately.

Thanks to Rodney and Andy for tool support.

The donkey's bones are still on display at the University

Printing of the  Mt. Tam pieces continues.  One of the many things I appreciate and enjoy about screenprinting is that it allows me to produce several versions of one work in parallel.  This provides incentive for freer experimentation, since it's not a disaster if any one experiment should yield catastrophic results.  This is sort of similar to absurdly  low rates of taxation on investment profits providing the appropriately reduced risk that society's elite need to trickle all that cash down to us schmucks with day jobs.  Actually it is exactly like that.

So far I think I kind of like where this experimentation is going, with the image resolving into photorealism at a distance and the bright color splotches revealing themselves to be made up of little dots when you get real close.  I like art that has different stuff going on at up close and from a distance.  Or if the nothing else, the pine box frame makes it look like legitimate art.

Note that I still have one more black print to add on the far right…or does it look more interesting the way it is?

This would not be the first time that rumors eclipsed the actual findings from Mars.

I decided this first print on my Mt. Tam piece was a failure:

However, this failure wasn't totally negative.  I really like the quality of the print up close:

I just need to  re-calibrate.

When astronauts get cold they turn on the space heater.

As part of printing this big 2×4 foot image, I am working on ceding some control and  encouraging  the art-making to take on a more natural course. I believe there is a hard fought balance to be found that negotiates two competing items I hold to be true:

The reality that without a high degree of control screenprinting doesn't work at all.
Learning how to surrender to nature is part of my life work doing visual art.

For this project, surrendering control/embracing nature is taking the form of certain decisions such as working with old emulsion that blows out the image randomly.  Here's some  pictorial  dispatches from the studio I wanted to record.  I think it's going to look pretty cool when I print it.

While none of the alleged victims could recognize all three players, Mitchell recognized Street from a class they took together on vampires.

This long image shall be my next screenprint.

It shall!

Perhaps you are thinking, pretty but not the most original image I've ever seen. My dear critical reader, how much I admire and respect you despite your near constant torments.  In principle I will concede your point.  However, the thought of screenprinting this image on a certain four foot long piece of wood is exciting to me, and since I have a day job that affords me if nothing else the luxury to screenprint things that excite me, screenprinting this exciting to me image is exactly what I plan to do. (I think I may have previously expelled some bullcrap about about experimenting with this four foot long piece of wood.)     Then there are the words on the sign.  They are not meant ironically.  In many ways they are the most sincere words that could ever be written.  When this is all through, it will be you conceding that to me.