2010
Valencia to Vermont Scraps
Postcards 62-72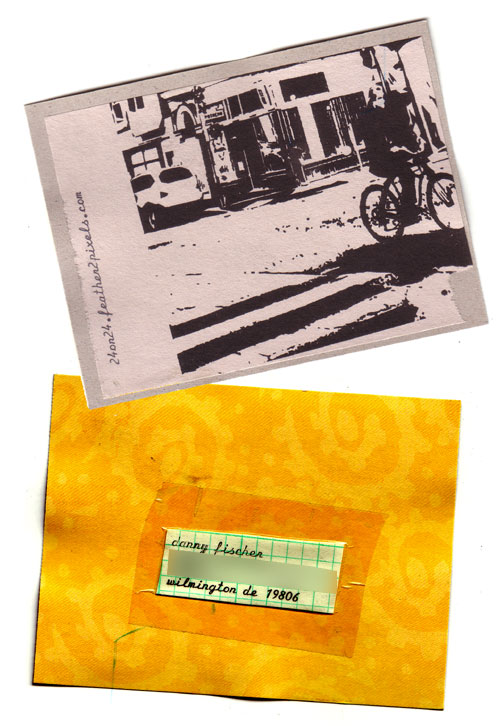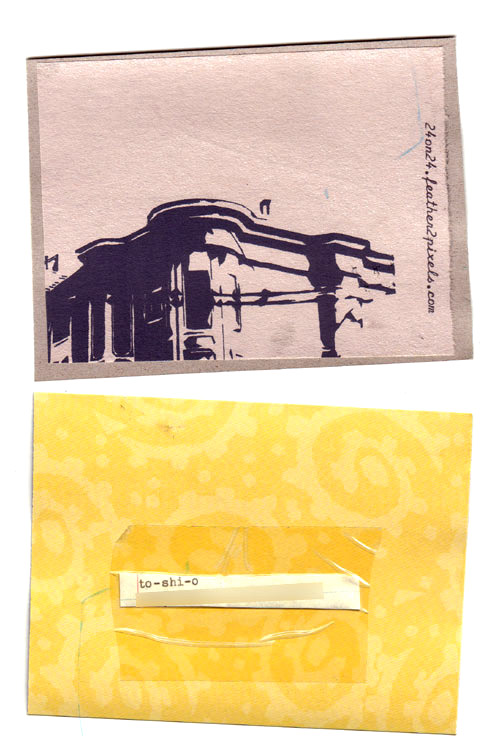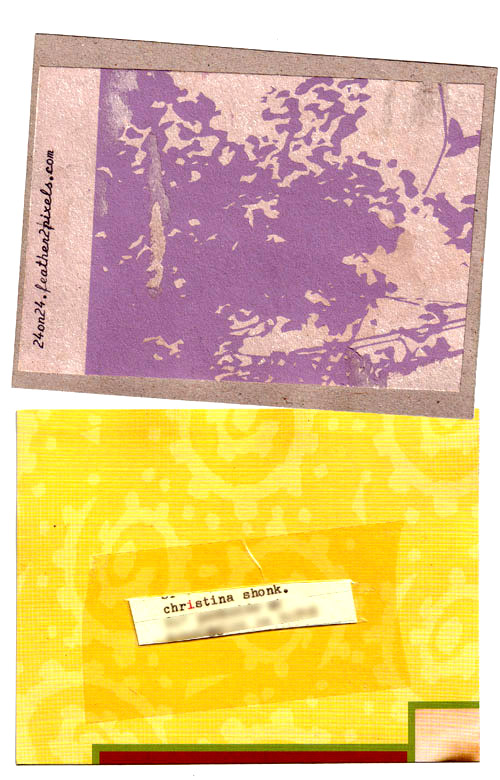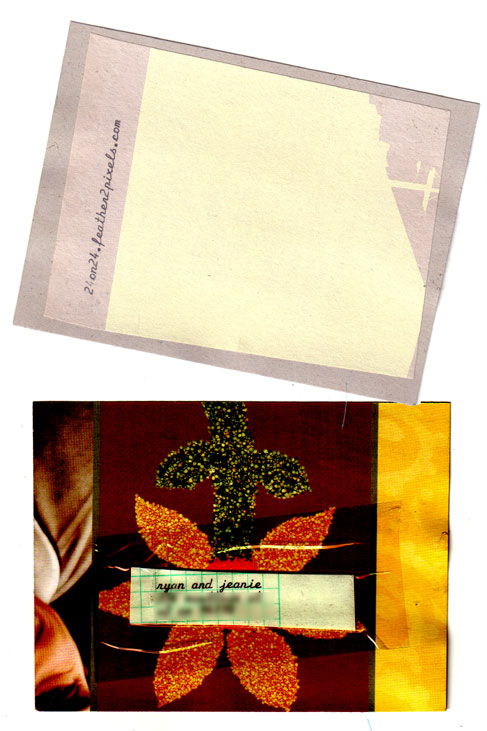 //From newsprint proofs of
Valencia to Vermont
screenprint series. //A series of eighty unique postcards in four colors were produced for friends and family.
Valencia to Vermont Journal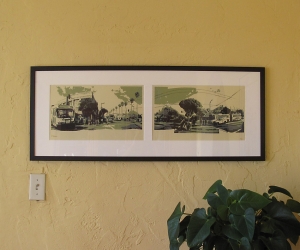 In 2009 when I was furiously producing a screenprint on wood for every intersection of Twenty-Fourth Street in the Mission …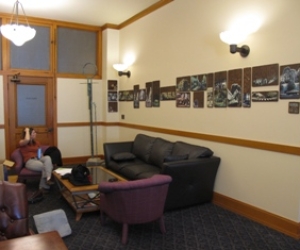 These are photos of my exhibition of Twenty-Fourth Street Cityscapes on Wood in the office of San Francisco (District 9) …
Installing my Valencia to Vermont project in the San Francisco City Hall office of Supervisor David Campos. The project visually maps the Mission District intersection by intersection.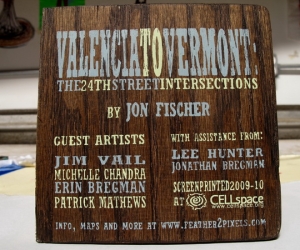 Look, an article about the Local Mission Eatery design.  My esteemed colleagues,  architects   Seth and Kelli do a good …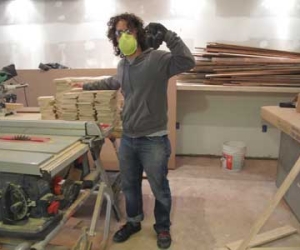 Yo! Local Mission Eatery just won California Home & Design reader's choice award for best designed restaurant in San Francisco! …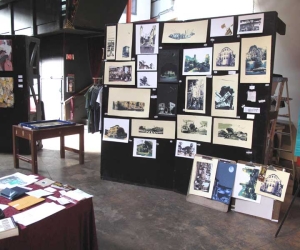 Open Studios weekend has come and gone.   Aren't you impressed with the power of my self promotion skills?   …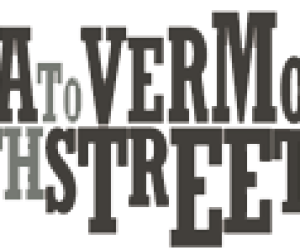 Bless me internet, for I have a confession to make.   I am not proud of my actions but I …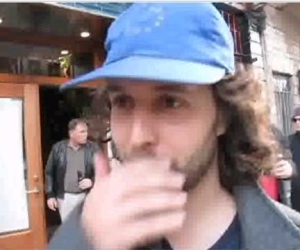 Valencia to Vermont is a top pick this week at funcheapSF.com! Fears of a third grade birthday repeat (total attendance: …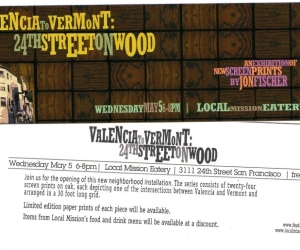 Next event: Wednesday.   Come check out this pain in the ass of an installation and see what all the …
The restaurant is opening this week! The wall is installed and fully vertical! The toilets are flushing! (You only make …
Me and my team do the final install of Valencia to Vermont in its permanent Mission District home. The 30 foot-long mural consists of several hundred wood tiles, visually mapping the Mission District intersection by intersection.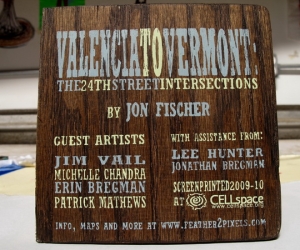 The final tile of the 24th Street Project.     (The "info, maps and more" are on their way, in …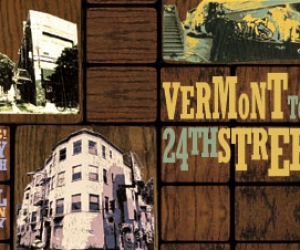 Here is the promo postcard to the restaurant art opening!   It is more of a bookmark, I guess.   …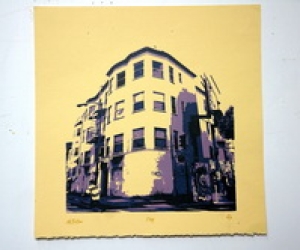 The 24th Street Project has an opening date at Local Mission Eatery!   On March 5, 2010 from 7-9, we …