2009
Kid Monster Blots
Postcards 56-58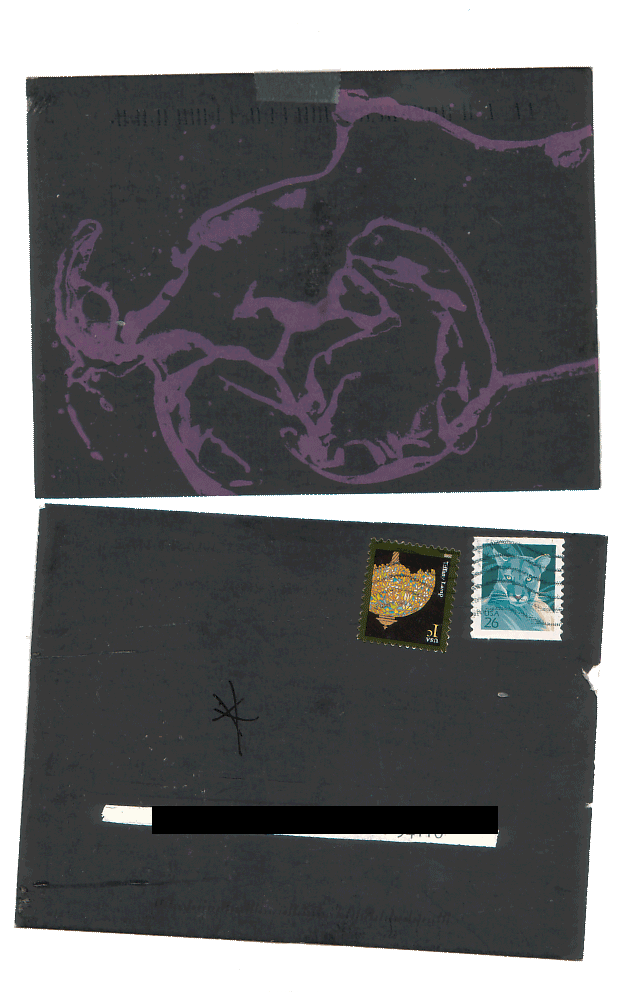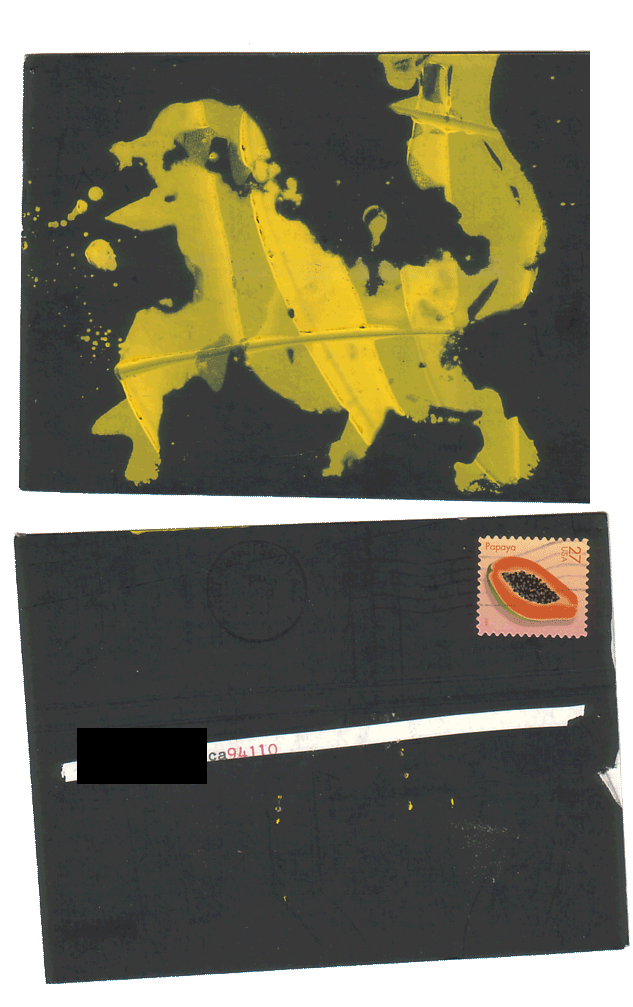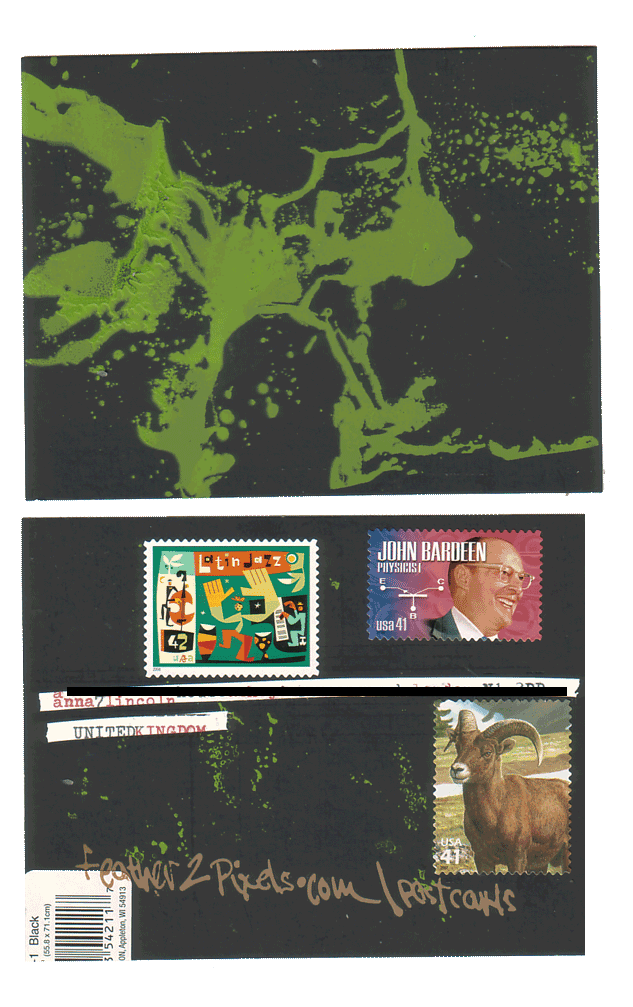 Journal
Are you masturbating in front of your window again?

Is it funny that this is the illustration that Trojan includes with instructions for heterosexual sex?   Look at those little balls!


In addition to condom use, illustrations have been on my mind.   Ever since the ink blot kid monster postcards, I have been contemplating ways to use brush and ink in silkscreen designs.   After two years of contently abandoning drawing, I like the possibility that brushwork might provide my too-safe printing with some desperately needed balls of its own.   Unfortunately, all I seem to do with a paint brush is print in cursive.

Statues of age old stone-shaped tears.

I recently took the opportunity to use Walgreen's $1.29 poster board to my advantage.     Shopping at Walgreens was recently described as frustrating because anyone working there has necessarily had a shittier day than you, and conventional wisdom suggests that it's where imagination goes to die.   But this bargain, alongside the free film refills offered with their photo processing service, keeps me coming back for more.   A couple of bucks was enough to buy material for a three postcard series and a pound of expired dry roasted peanuts.

To make the film positive, I placed some of my kid monster illustrations under acetate and painted over them with India ink.   Screen printing the cards with as terrible form as possible (multiple, uneven passes with the squeegee) produced an interesting effect.
They turned out pretty cool. This is as close to loosening up as I get.
Three cards screen printed from blot renderings of kid monsters. printed with intentionally awful form for a potentially interesting result.//set of 50.