Fall 2017
Turn Table Drawings
By Jon Fischer
and
DANNY CLAY
"Observations indicate that things are always made of smaller things, leading to the unanswerable question: what is the smallest thing? A loop-like model of the universe may avoid this problem." -S.J. Manetta 1905
Records
Description: A loop-based composition for piano, guitar, custom made sine wave records,
&
three turntables. Designed to create an environment and be performed for an indefinite duration, it was first performed during my 2016 Open Studios visual art exhibition at The
Pacific Felt Factory
in San Francisco. ABOUT THIS PROJECT:  This is the first phase of a project supported by the
San Francisco Arts Commission
to create three phonograph-like apparatuses that generate sounds from a collection of interchangeable, revolving sculptures based on geological landscapes of California. They will function as both (1) instruments played in a musical performance, and (2) works of public art that invite participation in a lobby, airport, or museum. A collaboration with San Francisco musician
Danny Clay
, the project will conclude with performances at the
Center for New Music
during the 2016-17 season. 
Danny Clay
 is a composer / sound artist / teaching artist / general noise-maker from Ohio, currently based in San Francisco. His work utilizes musical games, open forms, found objects, archival media, toy instruments, classroom collaborations, graphic notation, digital errata, cross-disciplinary research, and the everything-in-between. Recent collaborators include Kronos Quartet, Sarah Cahill, Phyllis Chen, Third Coast Percussion, Friction Quartet.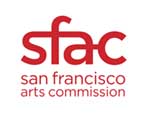 Shows
with
Danny Clay
, Frantz Lorio, Christian Kobe,
Theresa Wong
ONE NIGHT ONLY:
Tuesday, October 10 | 7-9:30pm
Turntable Drawings is an ongoing collaboration between printmaker Jon Fischer and composer Danny Clay that combines installation, visual art, and a wide-ranging collection of forty handmade records. Part sculptural sketch, part sound prints, the records are imprinted with mathematical textures, original recorded material, or direct casts of existing LPs that include some of history's earliest recorded sounds. This installation features the records played on turntables alongside live instrumental musicians. Other works in this series include elements of printmaking, interactive installation, film, and live performance.
For Turntable Drawing No. 17, Fisher and Clay will be joined by the Swiss-US collaboration of Frantz Lorio (viola), Christian Kobe (saxes) and Theresa Wong (cello, voice). The trio first came together in 2016, and quickly found a synergy in the focused exploration of acoustic sounds and the transformation of these sounds through amplification. Like a 'microscope' set to an image, they reveal the rich microcosm of their instruments through extended playing and mic techniques. Turntable Drawing No. 17 will culminate in an evening of music merging the sonic and visual in compositions and structured improvisations.
7pm: Visitors will be invited to play and examine a collection of handmade records and view video projections created by Fischer, Clay and Wong.
8pm: Artist introduction to the project and concert
This event is made possible in part by the support of Swissnex and ProHelvetia.
1658 Market Street
San Francisco, CA 94102
EXHIBITION:
Through February 2018
co-curated by
Monica Lundy & Walter Maciel
Berkeley Art Center
1275 Walnut Street
Berkeley, CA 94709
OPENING RECEPTION:
Saturday Sept 23
, 6-8 PM
EXHIBITION:
September 23 - October 8, 2017
free
This exhibition features portraits of immigrants to the United States by artists from Southern California and the Bay Area. Back when Donald Trump was still the President-elect, long before his executive order became a flashpoint for pro-immigrant rallies at airports across the nation, Lundy, like many in her artistic community, felt both helpless and determined to do something. In response to this need, Lundy and Maciel invited artists from across the country to make 8 x 8-inch portraits of individuals who came to the United States as immigrants including historic subjects, personal friends, relatives, strangers, and self-portraits. The exhibition launched in Los Angeles, then traveled to the San Francisco Arts Commission Gallery and will be exhibited at Berkeley Arts Center from September 23 to October 8, 2017.
Pacific Felt Factory Open Studios
PREVIEW NIGHT:
Friday Nov 10
, 6-9 PM
EXHIBITION:
Sat Nov 11
11AM-6PM
Sun Nov 12
11AM-6PM
free
Part of
ARTSPAN Open Studios
Program
Four Barrel Coffee Fall Art Show
San Francisco, Ca 94103
EXHIBITION:
November 10 - December 13, 2017
Visual Works
These studies started by holding a stationary pen against paper that was rotated by a record player, inverting a basic relationship of the drawing process. In this realm, lines become curves, time becomes a loop, and circles take on a special importance. My new collection combines this drawing technique with cartography, screen printing, sewing, and painting. Many materials are combined to create groupings of landscapes made entirely of loops, cycles, and circles.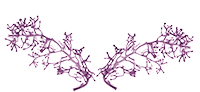 Music
Loop-based composition for piano, guitar, custom made sine wave records,
&
three turntable performed by Danny Clay and Jon Fischer. Four tracks recorded at The
Pacific Felt Factory
in San Francisco.
Journal
These new works at Zuni Cafe! Zuni Cafe Fall Art Show Curated by Heather Marx and Britta Campbell Zuni Cafe 1658 Market Street San Francisco, CA 94102 EXHIBITION: Through February 2018