Silian Rail Poster:
I thought a productive way to kick off the July printing season would be to crank out a series of starkly radiant posters for my favorite Bay Area boy-girl post post-rock experience, Silian Rail. Time was of the essence as our heroes were embarking on a west coast tour in a matter of days, and the project proved to be a much bigger pain in the ass than anticipated. This was mainly due to incompetence on my part.
The image was inspired by a recent camping trip to Angel Island with Christina, Marella, and EB (I can't believe I have never done that before).     I had a feeling that the band would be in to a subdued natural scene that invoked their native Oakland.   That led to this Bay Bridge-Victorian-moon rise trifecta.   The images were printed on 30 x 22 Canson stock in a variety of colors:
(Click to enlarge)
Here's some details.   The bridge: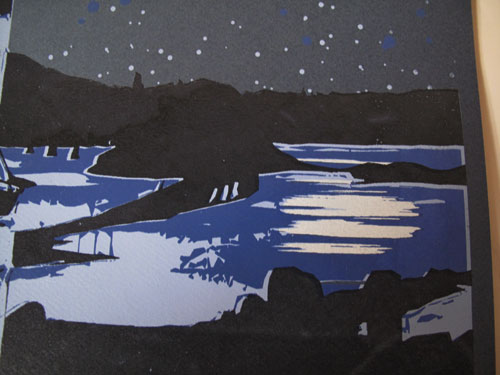 The window: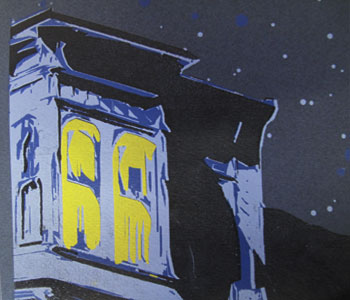 The moon: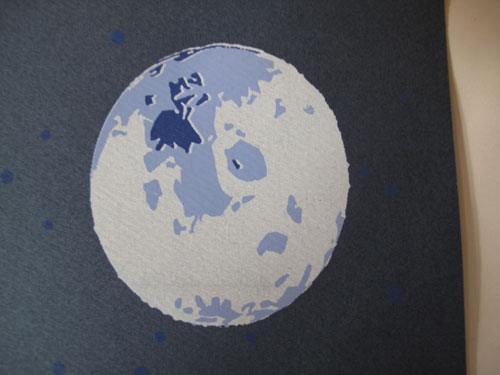 Of course I accidentally produced all the exposure films one inch too long for the paper. This near fatal mistake required some eleventh hour jerry-rigging in order for the band name to come through, which it barely did in the end. Luckily there was room for me to tape the text in the bottom corner of the film. Here's what I am talking about.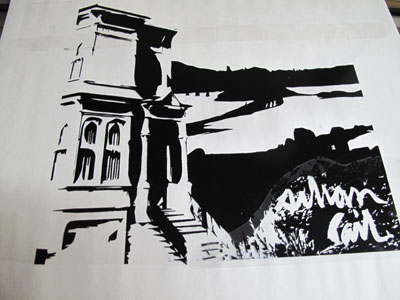 And here's some of the other (slightly too long for the paper) films:
Layer 1: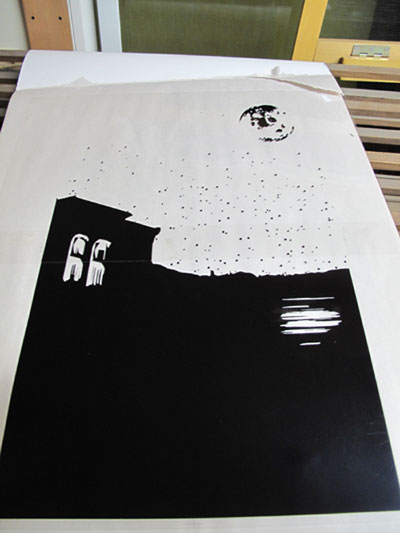 Layer 2: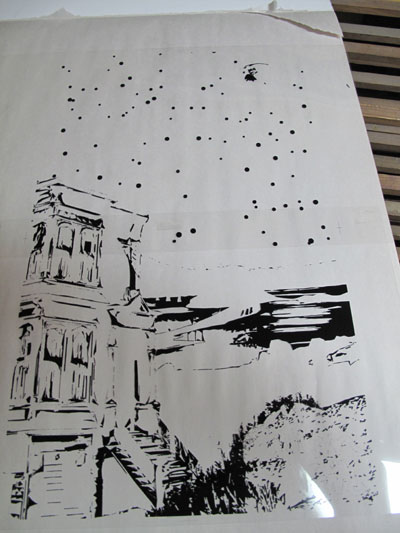 And that's probably more than anyone ever needed to know about the Silian Rail posters. Eric and Robin hit the road and the posters were on sale up and down the continent for an incredibly affordable five dollars. A limited edition of 45 or something.