I am going to do it. I am going to tell you about my current project. That is, after all, the presumed point of this online information dispensary, contrary to what four years of overwrought personal laments would have you believe.
My current project is a permanent installation in a new restaurant opening next month on 24th street.   Right here: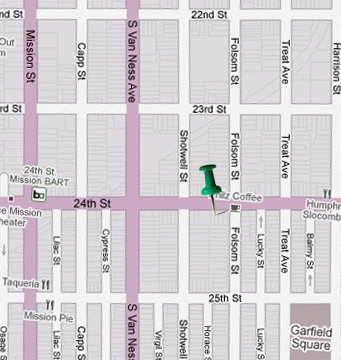 This is the biggest creative project I have taken on since the band's last record release on the East Coast.   We almost sold one unit at that show and I've been riding the wave until now, the point where I shall unleash a thirty-foot wall of artwork upon the residents of the Inner Mission.   The wall's going to be installed with a grid of several hundred wooden tiles, twenty-four of them screen printed works of bona fide   Art, one for each intersection of 24th street from Valencia to Vermont.   Right here:

Would you like to see some?   You will have to help me artificially inflate my click count:
After it took me all of 2008 to print seven similar pieces, it's hard to describe the thought process that led me to believe that I could finish twenty-four in two months, but it involved hiring some cheap and possibly illegal labor.   Somehow it's worked out, though.   The truth is that witnessing my five young print hands quickly learn the trade so well has been perhaps the most satisfying part of this old fogey's latest romp.   That, and receiving thousands of dollars (approximately 120% of which will go to costs).     Profit or not, this will all be worth it in the name of getting the feather2pixel word on the streets, and of getting the streets on oak plywood using the most comically inefficient, eco-unfriendly process possible .
Okay, okay here are some samples:
Capp St.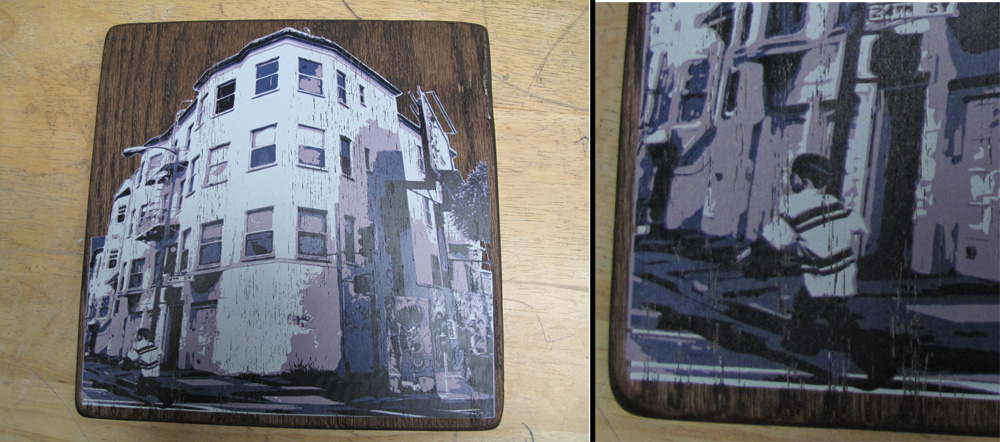 Lilac St.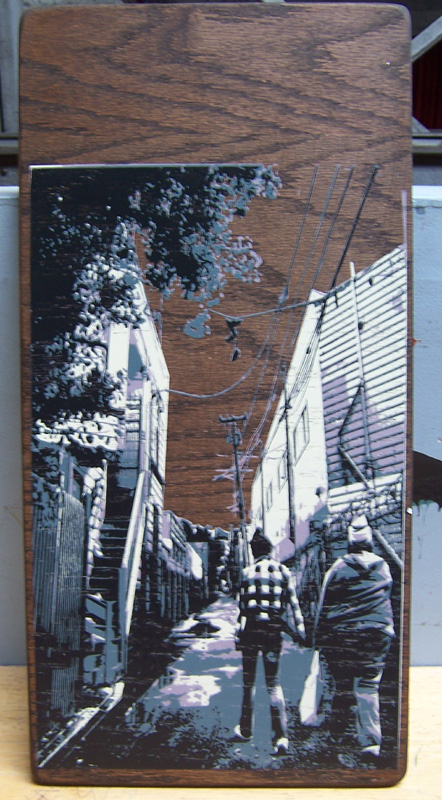 Lucky St.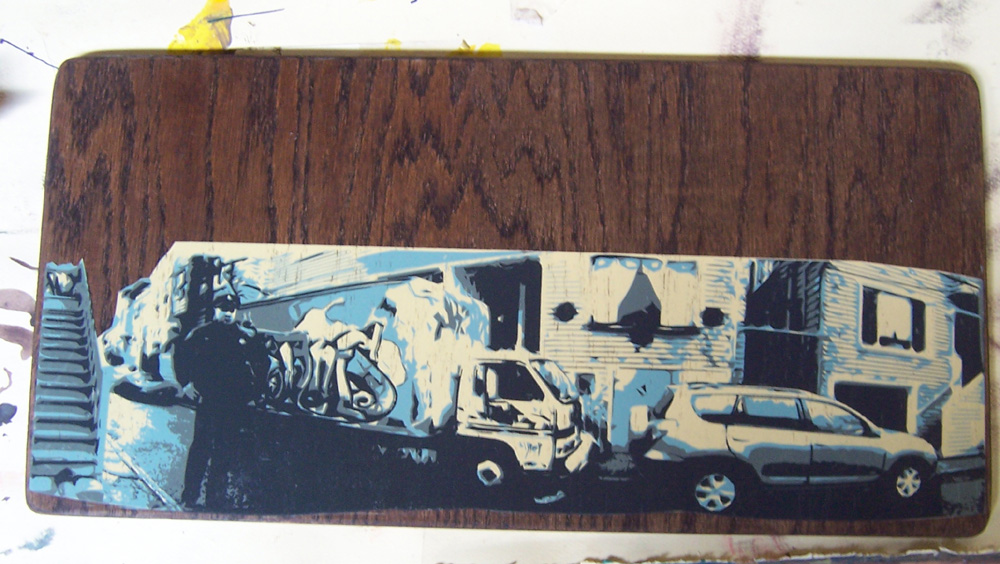 So anyway, we are done twenty panels and the place opens up in February.   There should be an art opening type of event, with free food and people dressed up to impress themselves.   It's going to be hot.   I might buy a collared shirt.