I'm getting ready for the March show at City Art:
…By printing some labels on wood, complete with Linnaean taxonomy, for my series of Invasive Species screenprints.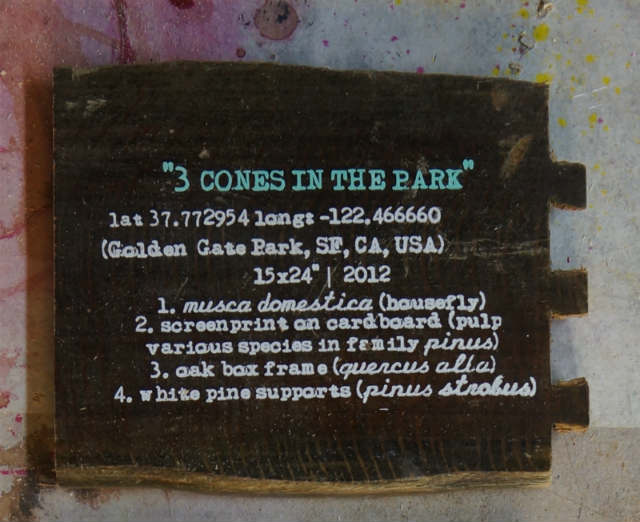 (Remember this print with embedded flies?  Me neither.)
Anyway, some see them all Friday March 01, 2013 at City Art. 828 Valencia from 7-10PM.

PS: If you buy the art at the show, you get the wood label for free!