My work on the Rapha Cycle Club mural is complete.  To recap: the SF based design firm Rebar hired me to put this image on vertical wood beams.  Forty-five total beams, forty-five total square feet: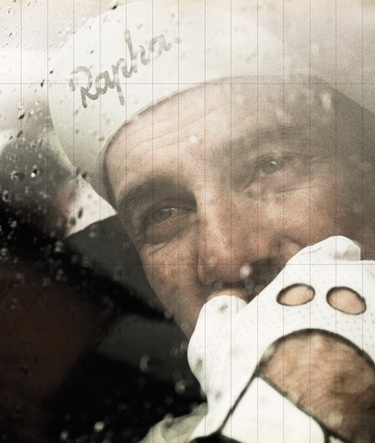 With screenprinting out of the question, I decided to get this done with large format digital prints on adhesive backed vinyl.  It's the very expensive stuff used for permanent vehicle decals, and I learned way more about 3M ControlTac technology than anyone should have to.
My neighbor Fran who runs a printing business out of her Precita Avenue garage, did the printing.  EB and Tommy helped me out with the labor intensive application process, which took the three of us working together four hours to complete:
The grand opening of the parklet is 4pm on Friday November 16,2012.  I'll be there warming up for happy hour.