Q: What's seventeen inches long and divided into eight segments?
A: You are technically correct if you guessed the  Peruvian giant yellowleg centipede,  but you are more correct if you answer was "sheets of Fischer's latest postcard edition"
Because I want to maintain pace for 100 postcards in 100 years, putting my Three Cones in the Park stencils in service of a new edition seemed like a good weekend goal.
PS_Print was having a sale on posters, so I designed a postcard pattern and got it printed on some beautiful 11×17 card stock. Using the screens from my original piece on cardboard, I reprinted layers 2 and 5  on top of the pattern in metallic ink.
So the print is on the address side of the postcards, which is unconventional but I think it's a good idea because it (a) subverts the  tyranny of the two sided  postcard  (if you write on the front of a postcard, which side gets the fridge magnet?); (b) invites the  sender to addtheir own art; and (c) looks more interesting.
Resisting the temptation to dig too much deeper in to postcard semiotics, I  deferred  to practicality and cut out paper squares that left white space for  addresses.  After all, postcards are meant for mailing and mail needs addressing. It's a pretty simple little screen printing trick: just lay some paper cutouts between the screen and the substrate–the ink will hold them in place for hundreds of pulls: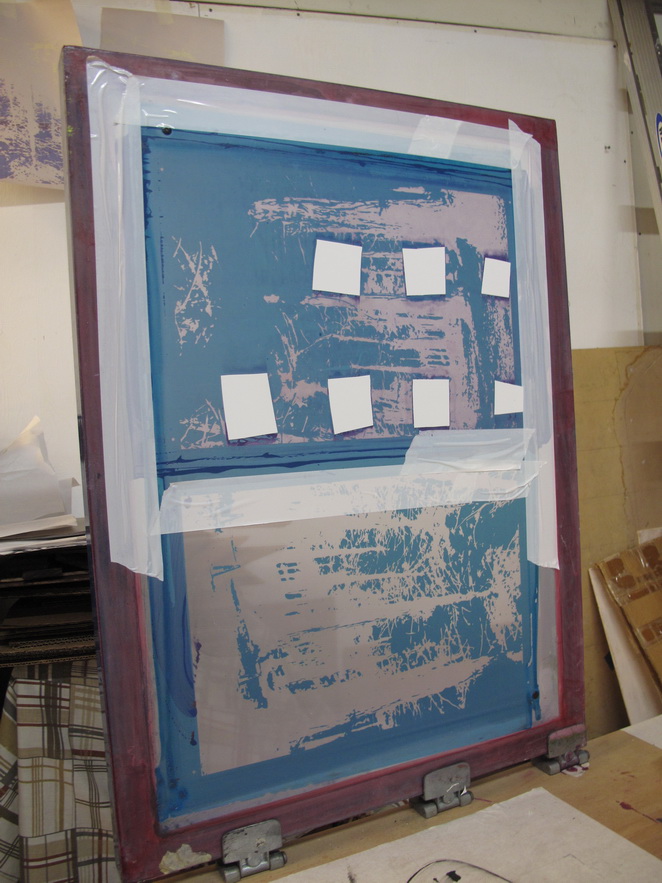 The resulting print: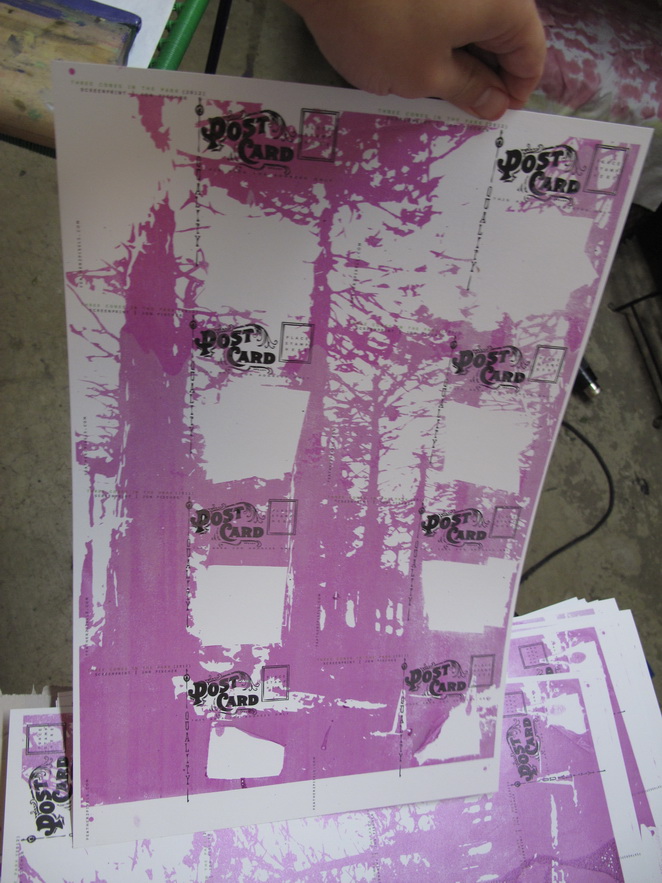 After the second and final layer, I finished things off by hand perforating the sheets.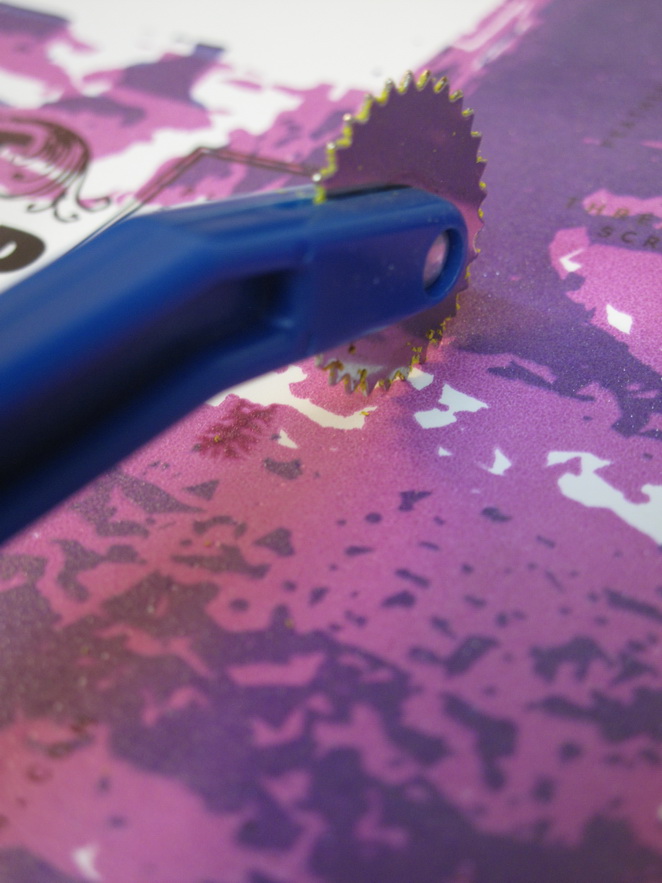 Here's what one of the final 8 postcards looks like.  Go to my postcards section to see the entire sheet in all its 72dpi glory.