Almost-done panels! The color mixed out more blue than the green I planned for, but sometimes life gives you blue. Just have to roll with the punches.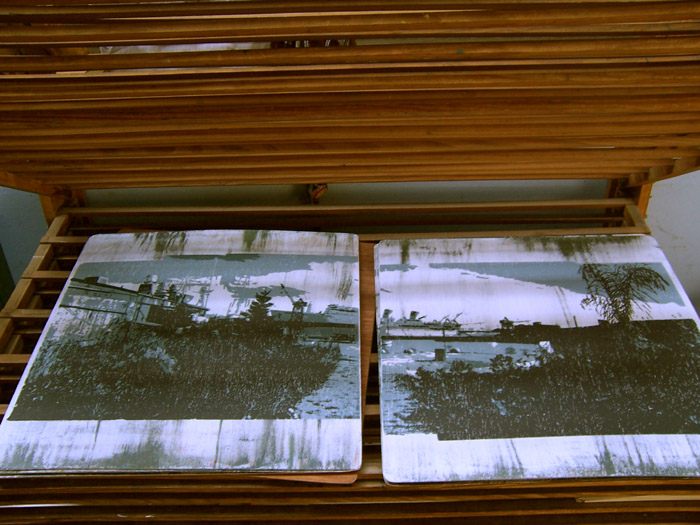 Incidentally, I visited this site again today. It's at the Pier 66 boatyard, down a small path from Illinois Street, next to The Ramp restaurant. Definitely one of my new favorite spots in the city.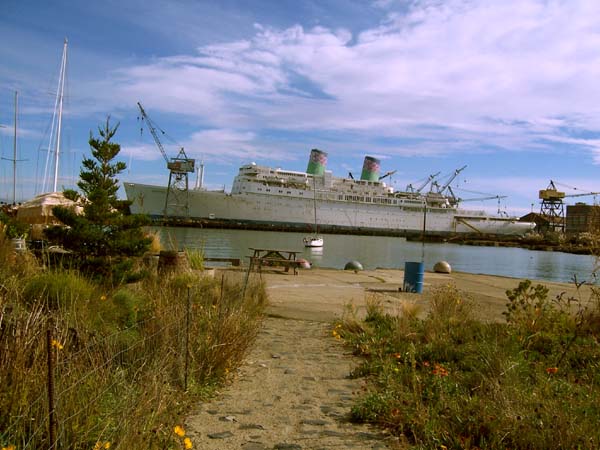 Tomorrow: video from the first day of spring in the Mission.