Oh shit, check this out!!!!
See that??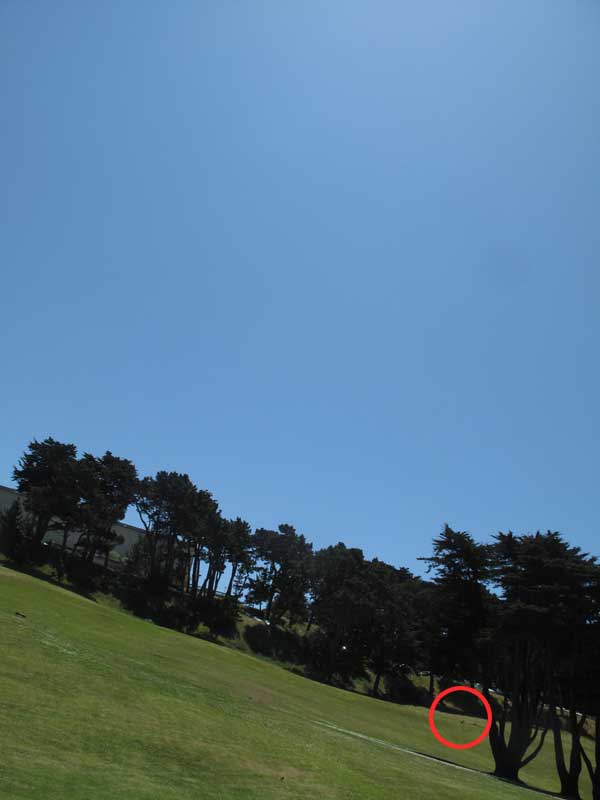 Let's zoom in: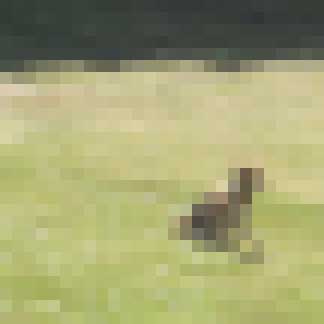 …And clean up the picture: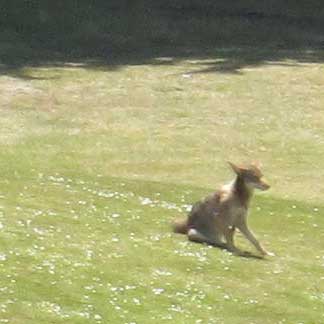 That's right: it's the fucking Golden Coyote, sunning itself on the Lincoln Park golf course not 300 yards in front of me!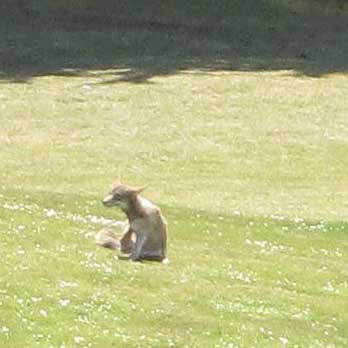 The only question now is what are the spirits trying to communicate with me?