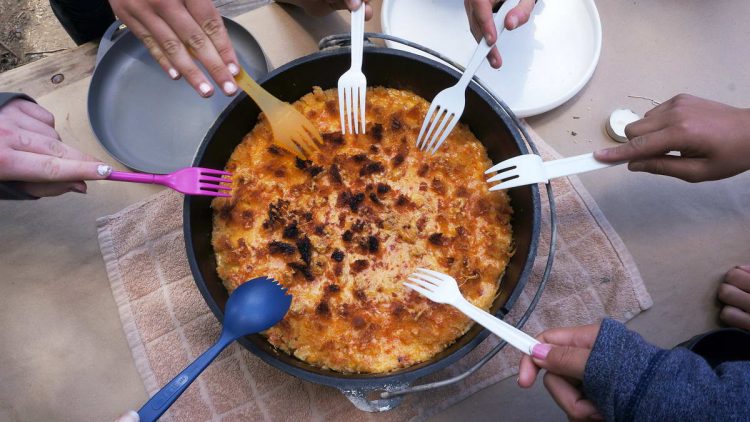 M
My bride E.B. runs a kids' opera company called
San Francisco Little Opera
. Her and I predicted that it would be fun and not a lot of backbreaking work to take the kids camping this summer! So we collected one third of our earthly possesions and headed up to Point Reyes with six middle schoolers for five days of summer camp.
One of our predictions was very correct and one of our predictions was the opposite.
This is as good a place as any to record a few of my favorite things about this experience:
Dutch Oven Cooking: Bread, Brownies, Mac

&

Cheese, Pizza, Apple Crisp.
Nowell visits with his nephews.
Playing guitar lulabies to sleepy kids in tents.
Driftwood softball.
Teaching kids how to make camping crepes.
Introducing 11 year-olds to Weird Al, M.I.A., and "Combination Pizza Hut and Taco Bell."
Little raccoon neighbors.
My baseball cap is embroidered with my initials.
Swimming in Drake's Bay.