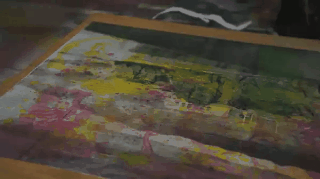 Hey I was selected on a Top Ten SF Open Studios Artists to visit in 2015 list.
ArtSpan invited ten prominent professionals in San Francisco's art and culture industry to make their ten selections and they were just released here.
Much respect & thanks to my new best friend, Alex Mak, Editor of Arts, Culture, & Nightlife over at Broke-Ass Stuart for including me on his list.
Pacific Felt Factory Open Studios
November 7-8, 2015 | 2830 20th Street | (Enter at 20th Street Gate) | San Francisco, CA 94110
F 11/6 reception: 6-9pm
Sat 11/7: 11am-6pm
Sun 11/8: 11am-6pm