To begin designing the set of Down A Little Dirt Road, I popped my head in the CMA Library.   From the visual  perceptive, the particular theme from the script that gets me most hot and bothered is earthquakes, and I found several technical books filled with engineering imagery  that had me licking my chops.  Even just two minutes with these books make me kind of sorry that I can't magically change my job from teaching this kind of stuff to teaching how to make art out of this kind of stuff.  But everything is okay–did you know that as an engineering teacher here, I am allowed to borrow an unlimited number of books for an unlimited period of time?  That  gave me a great idea for a way to make easy money over the summer.
But right now I need to start making this set.  I decided that a healthy variety of  technical figures from the fields of geology and structural engineering would be an interesting starting point for look of this world.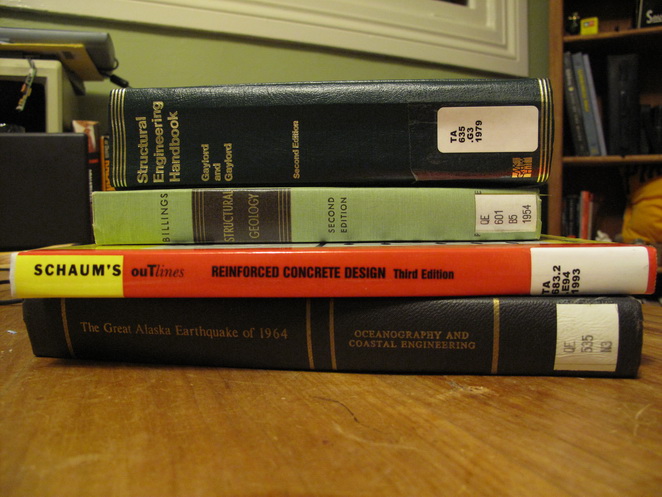 I compiled 30 pages of images into one  humongous  project in Photoshop, where I was able to experiment with sizing, juxtaposition, and layering  (click to enlarge):
The result was a continuous image roughly 5 x 3 feet in area.   That's 15 square feet  of great ideas!  I have plans to use this image to produce three large silkscreens for  stenciling.  Looking ahead, if I get my way I think I kind of prefer to pretty much screen print the shit out of the entire set.