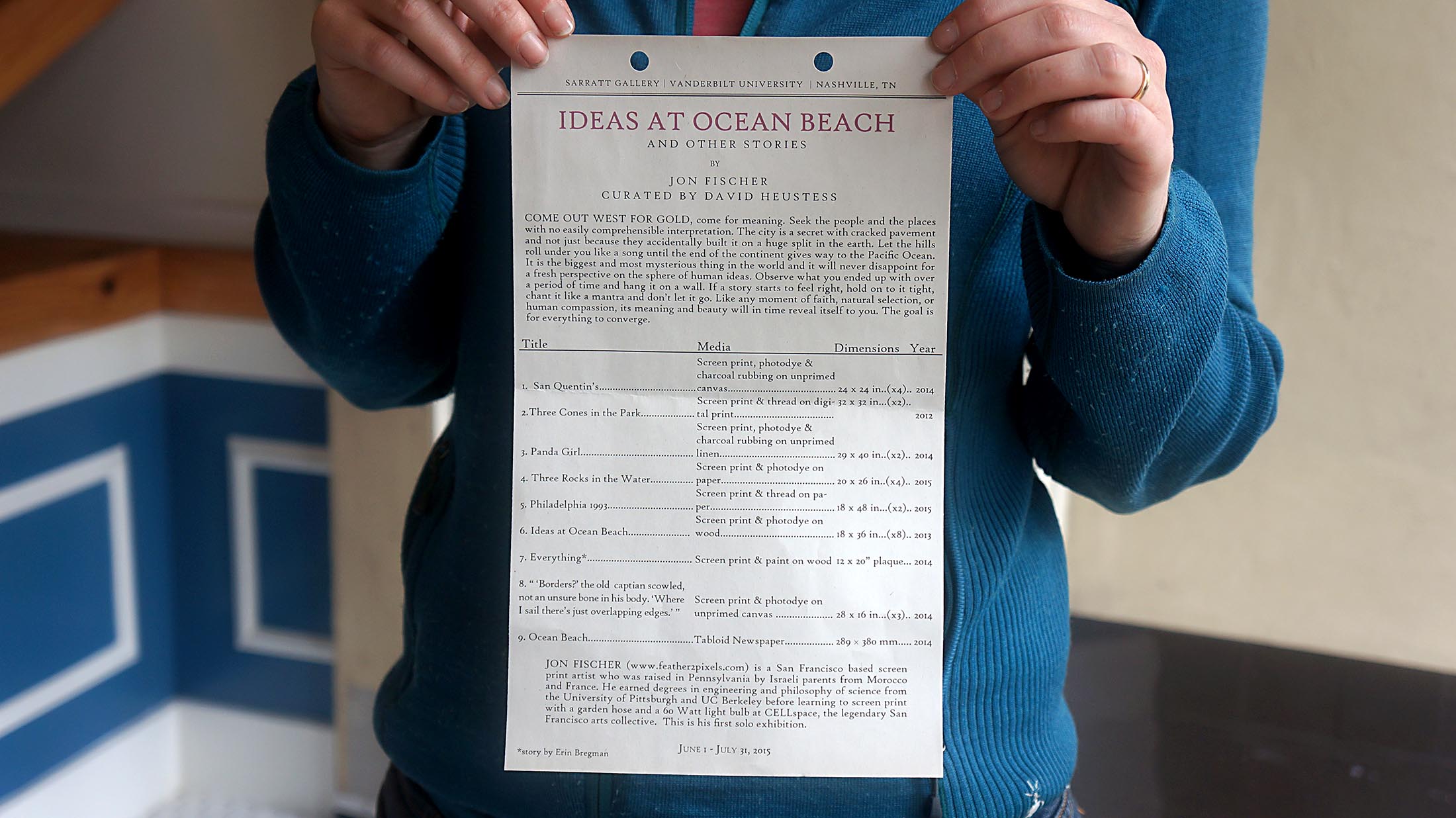 MMy first real solo show is signed, sealed, and delivered. FedEx ground gave me a big scare for a few days but I think it's going to be okay. The exhibition consists of screen print-based works of different shapes and sizes installed in a geometric pattern over sixty feet of gallery walls. Drawing from works on paper, wood, and textiles that I have been developing over the years as well as some brand new pieces, the show is organized into nine stories. Some works include text in their composition, others include stories printed on seperately wood slats that are installed on the gallery wall.
The exhibition includes shelves for related media including postcards, newspapers, stamps, and one page catalog. All of these items are free and vistors should be encouraged to take advantage of them.
Nashville here I come!
Ideas at Ocean Beach
Sarratt Gallery
June 1-July 30, 2015 | | Vanderbilt University | Nashville, TN
207 Sarratt Student Center 
Vanderbilt University
Nashville, TN 37235