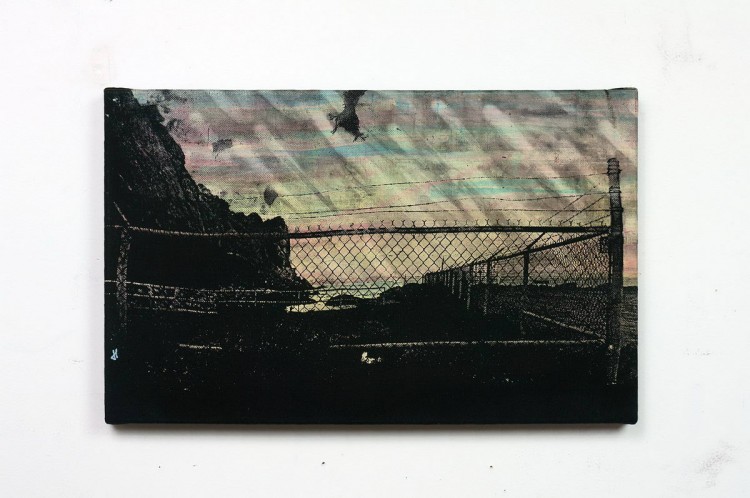 I
It's a new piece of art. In an attempt to get literal about starting the studio year with a clean slate, I decided to reclaim some of my screens. This involves using a chemical to remove the stencil from the mesh, which–assuming you are not in a black hole and that the macroscopic thermodynamic behavior of the universe truly does imply a timeline that cannot run backwards–is a permanent process.
However I couldn't quite bring myself to quit this image yet. I like what's happening with the negative shapes around the fence and the barbed wire, and I feel like I have not yet made proper use of it.
So I made this piece and this piece is where my tale catches up with the present day. It was interesting to print on black linen. Like a black hole sinuglarity, the unprinted areas accept no extra color and allow no light to escape. Trust me I tried.