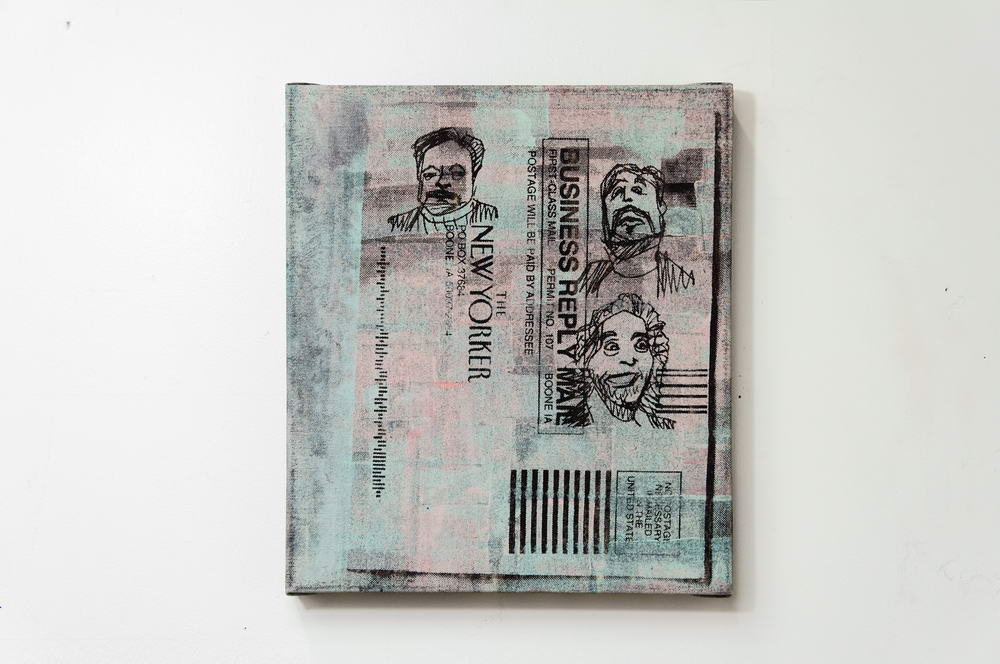 HHere's a small experiment that I finally stretched and hung.  What is it? Thrilled you asked.  It's a screen print of a photograph of a drawing of a photograph.
For me that sounds like the definition of success.   The image can legitimately be considered a drawing since I drew it. At the same time it is just as much a photograph of a physical object, and I think the recognizable photorealistic details of the paper mailer (the type, the shadow) allow for this.  Lastly and on the most immediate level, the thick texture of the surface confirms that this object is itself a print, made from goopy ink deposited in irregular patterns.  The most successful thing about this image is its layers.  
Any print is an approximation of an original form, and for me the art of printmaking involves transforming physical, existential, and cultural properties from one form to another.   In that sense, this study satisfies a personal requirement I try to hold myself to when it comes to printmaking:  the reproduction is an improvement over the original.