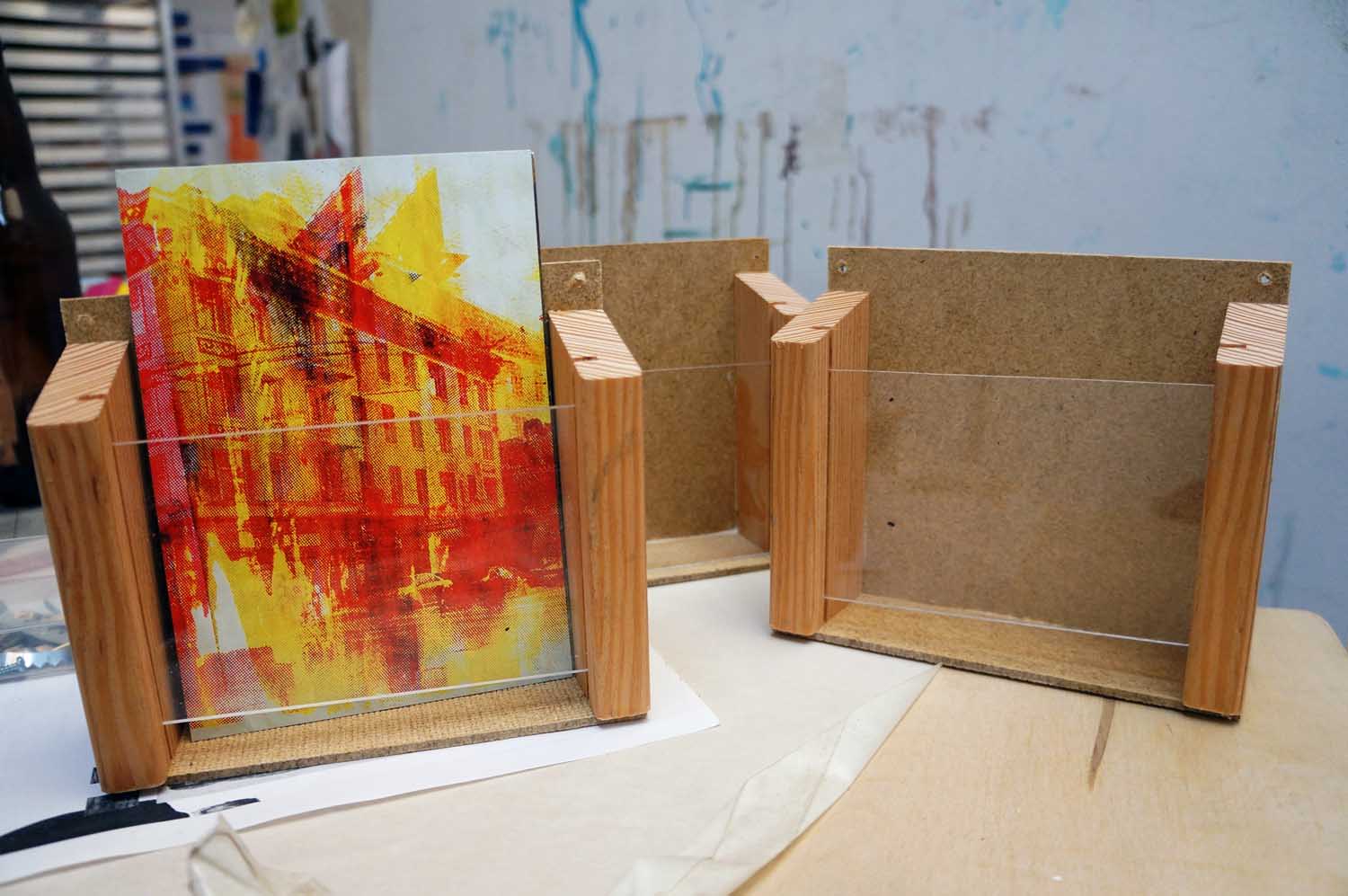 Things in the studio are heating up in preparation for my November 2014 wall at City Art Gallery.
At City Art a new show goes up every month, with each participating artist curating themselves on one designated space. This month I've got the best wall space in the house! To me this comes with a great responsibility to go above and beyond, and I am happy to report that I will be featuring no fewer than eight items that are absolutely free. Why? Because it is the right thing to do. This includes my very first four page 23×15″ homemade newspaper, which was printed in a little country you might have heard of called England and which I am unreasonably excited about.
Also available: many new absurdly affordable cityscapes made just for fun by a screen printer at the peak of his game, and Panda Girl, an investment-grade large new work (wink wink) on stretched linen that I love (triple wink).
There's no rational reason for me to do it this way and that is what I hope is good about it.
City Art Gallery November Show
November 9-29, 2014 | 828 Valencia St | SF CA
Opening Reception: November 7, 2014 7-10PM
J. Fischer pouring your booze from 8-9PM
W-Th: noon-9pm
F: 11am-10pm
Sun: 11am-9pm