Sarratt Gallery | Vanderbilt University | Nashville, TN
---
Ideas at Ocean Beach
and other stories
by
COME OUT WEST FOR GOLD, come for meaning. Seek the people and the places with no easily comprehensible interpretation. The city is a secret with cracked pavement and not just because they accidentally built it on a huge split in the earth. Let the hills roll under you like a song until the end of the continent gives way to the Pacific Ocean. It is the biggest and most mysterious thing in the world and it will never disappoint for a fresh perspective on the sphere of human ideas. Observe what you ended up with over a period of time and hang it on a wall. If a story starts to feel right, hold on to it tight, chant it like a mantra and don't let it go. Like any moment of faith, natural selection, or human compassion, its meaning and beauty will in time reveal itself to you. The goal is for everything to converge.
Title MediaDimensionsYear

---
1. San Quentin's……Screen print, photodye & charcoal rubbing on unprimed canvas………24 x 24 in..(x4)…..2014
2.Three Cones in the Park………………..Screen print & thread on digital print……………………………….32 x 32 in…(x2)..2012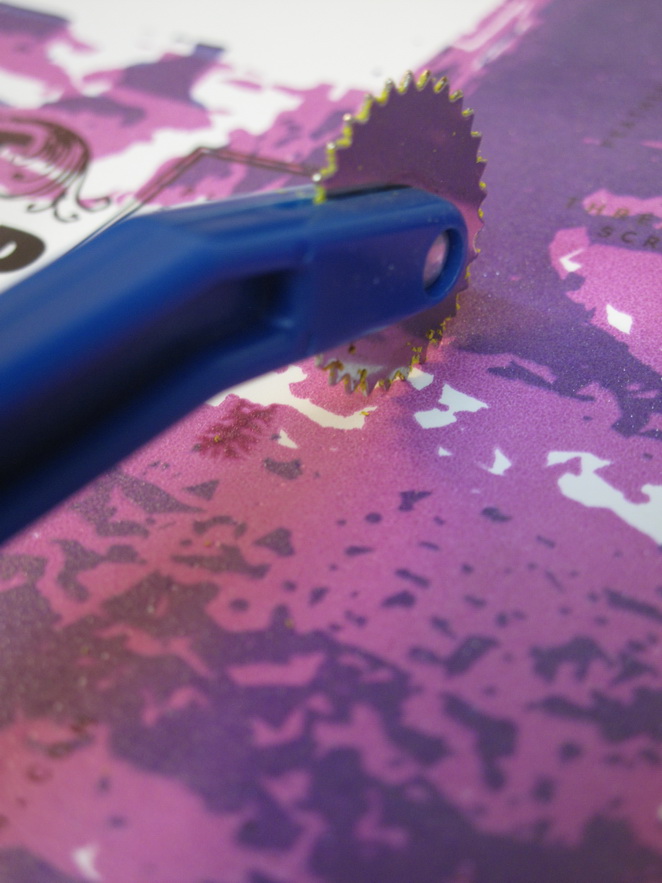 3. Panda Girl……………………………………Screen print, photodye & charcoal rubbing on unprimed linen…………………………………….29 x 40 in..(x2)..2014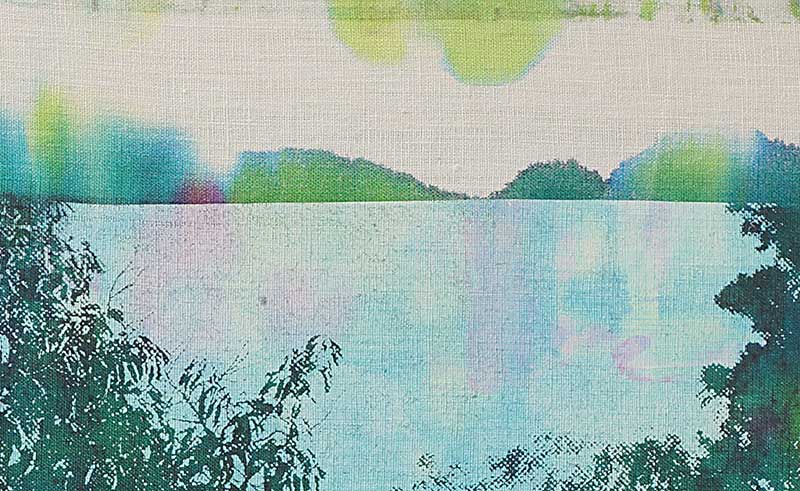 ONCE UPON A TIME there was a panda girl who was more clever than everyone in her class. She loved to play with her friends, even when they did everything wrong. She didn't even mind showing them things babies can do like climb and crack bamboo. Being the most clever panda girl was pretty hard. Most kids are just sort of dumb and don't even know pandas aren't real bears.
4. Three Rocks in the Water…………….Screen print & photodye on paper……………………………………20 x 26 in..(x4)..2015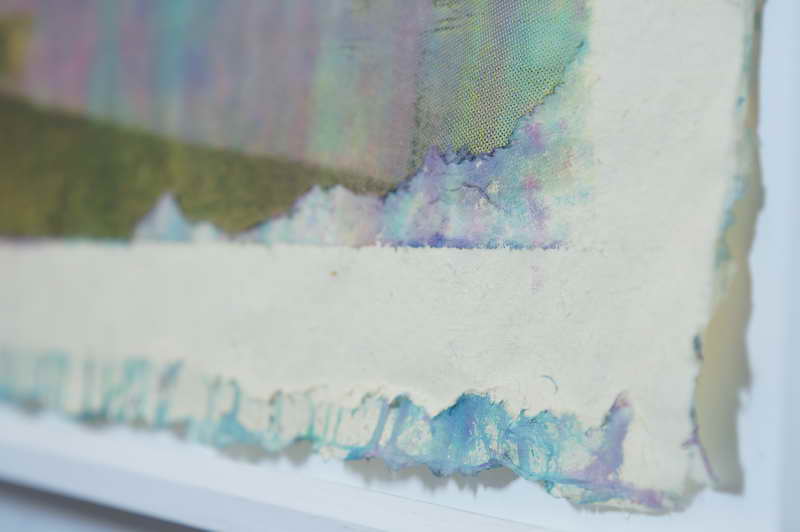 5. Philadelphia 1993…………………………..Screen print & thread on paper……………………………………….18 x 48 in…(x2)..2015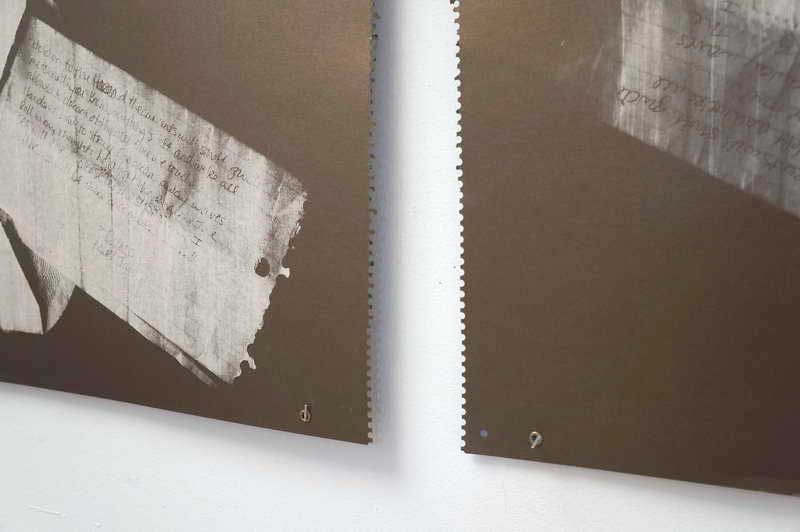 6. Ideas at Ocean Beach…………………..Screen print & photodye on wood……………………………………18 x 36 in…(x8)..2013
7. Everything*…………………………………Screen print & paint on wood…12 x 20 inch plaque…2014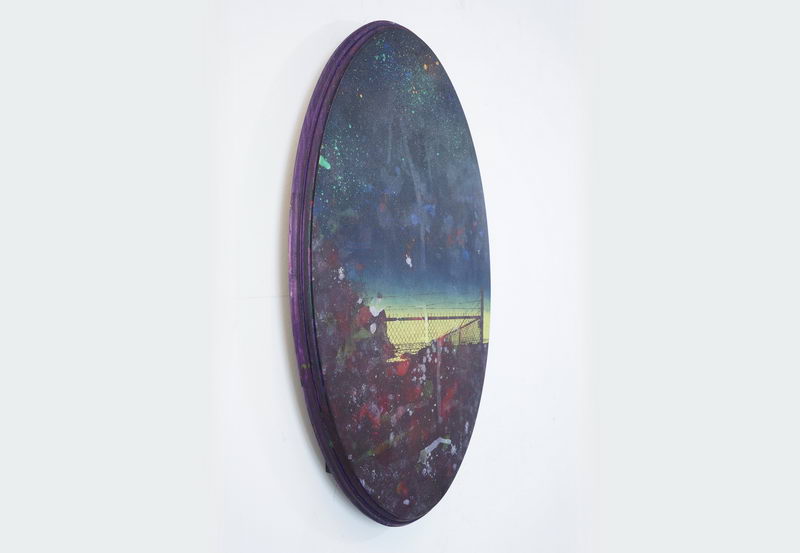 ONCE UPON A TIME there was a boy who wanted to be the whole galaxy all by himself but then he realized that he couldn't be a galaxy all by himself because a galaxy is just a lot of little things all together in a kind of unique and beautiful shape so he texted his two old friends and asked them to be stars and he called his new friends and asked them to be dust and his parents volunteered to be a comet and a planet and his sister said she could be the moon and his teacher liked the idea so much she said she would be his sun and soon the whole town had a part and they went into the field outside of town and they stood in a unique and beautiful shape and he decided to be a black hole and he swallowed the whole town and that was how he became the whole galaxy.
8. "'Borders?' the old captain scowled, not an unsure bone in his body. 'Where I sail there's just overlapping edges. ' "………Screen print & photodye on unprimed canvas …………………28 x 16 in…(x3)..2014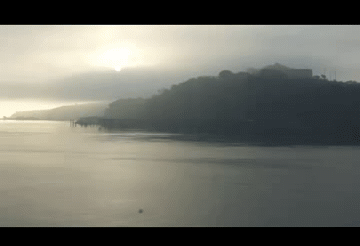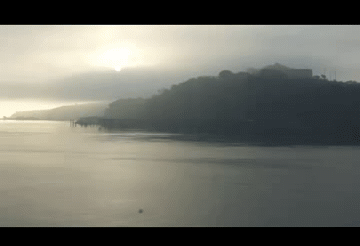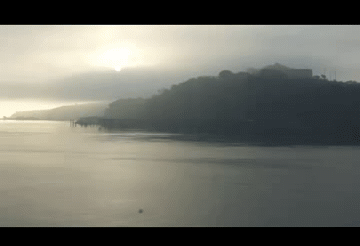 Ocean Beach……………….Tabloid Newspaper………………289 × 380 mm…..2014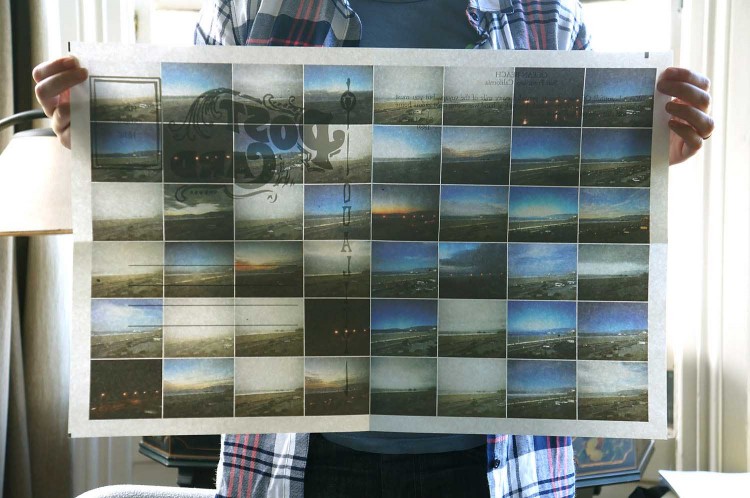 JON FISCHER (www.feather2pixels.com) is a San Francisco based screen print artist who was raised in Pennsylvania by Israeli parents from Morocco and France. He earned degrees in engineering and philosophy of science from the University of Pittsburgh and UC Berkeley before learning to screen print with a garden hose and a 60 Watt light bulb at CELLspace, the legendary San Francisco arts collective. This is his first solo exhibition.
June 1 – July 31, 2015
*story by Erin Bregman