Spring 2017
Turn Table Drawings
By Jon Fischer
and
DANNY CLAY
"Observations indicate that things are always made of smaller things, leading to the unanswerable question: what is the smallest thing? A loop-like model of the universe may avoid this problem." -S.J. Manetta 1905
Records
Description: A loop-based composition for piano, guitar, custom made sine wave records,
&
three turntables. Designed to create an environment and be performed for an indefinite duration, it was first performed during my 2016 Open Studios visual art exhibition at The
Pacific Felt Factory
in San Francisco. ABOUT THIS PROJECT:  This is the first phase of a project supported by the
San Francisco Arts Commission
to create three phonograph-like apparatuses that generate sounds from a collection of interchangeable, revolving sculptures based on geological landscapes of California. They will function as both (1) instruments played in a musical performance, and (2) works of public art that invite participation in a lobby, airport, or museum. A collaboration with San Francisco musician
Danny Clay
, the project will conclude with performances at the
Center for New Music
during the 2016-17 season. 
Danny Clay
 is a composer / sound artist / teaching artist / general noise-maker from Ohio, currently based in San Francisco. His work utilizes musical games, open forms, found objects, archival media, toy instruments, classroom collaborations, graphic notation, digital errata, cross-disciplinary research, and the everything-in-between. Recent collaborators include Kronos Quartet, Sarah Cahill, Phyllis Chen, Third Coast Percussion, Friction Quartet.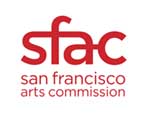 Shows
with Danny Clay

Part of the UNSEEN series
curated by Matt Fisher
Gray Area
2665 Mission St
(b/t 22nd & 23rd)

ONE NIGHT ONLY:
Friday March 24 8-11 PM
Our set: 8:30-9:15
Tickets
Turntable Drawing Thirteen is an immersive sound installation of handmade records played alongside live instrumental musicians. Part sculptural sketch, part three-dimensional print, each record is part of a wide-ranging collection formed using a variety of techniques and materials. Records are imprinted with mathematical textures, original recorded material, or direct casts of existing LPs that include some of history's earliest recorded sounds. Visitors are invited to play the records or simply explore the space as the sounds unfold. Adapting a central inquiry of printmaking, the project investigates the possibilities of music as a physical print--a tactile imprint of an original source.
Gray Area's quarterly UNSEEN Series programs site-specific, collaborative performances by Bay Area artists presented in 8 channel surround sound, with audio engineering and equipment by Recombinant Media Labs.
Download catalog (81KB PDF)
"Startup Art Fair"
with Danny Clay

Hotel del Sol
3100 Webster Street
San Francisco, CA
OPENING RECEPTION:
Friday April 28 7:00 - 10:00 PM
EXHIBITION:
Friday, April 28: 2:00 - 6:00 PM
Saturday, April 29: Noon - 9:00 PM
Sunday, April 30: Noon - 7:00 PM
This year my exhibition will focus on an experimental screen print subscription project. I will be transforming one motel room into a site-specific installation using art that I am giving away. Consisting of:
Dozens of handmade scrolls
New works on paper
Over two hundred free screen prints
Starting this weekend, you can sign up for a one year subscription at two different levels: (1. Free and 2. Not-free).  
co-curated by
Monica Lundy & Walter Maciel
San Francisco Arts Commission Gallery 401 Van Ness Avenue Suite 126 San Francisco
OPENING RECEPTION:
Sat March 25th
, 6-8 PM
EXHIBITION:
Sat March 25 - Sat April 08
free
Featuring the work of several contemporary artists who have been invited to create portraits of immigrants to the United States. The show is a statement on the many fears surrounding the announcement of our new president and a response rejecting policies that threaten to disrupt basic civil rights. The show kicks-off a year of SFAC programming focusing on San Francisco's status as a "sanctuary city".
Visual Works
These studies started by holding a stationary pen against paper that was rotated by a record player, inverting a basic relationship of the drawing process. In this realm, lines become curves, time becomes a loop, and circles take on a special importance. My new collection combines this drawing technique with cartography, screen printing, sewing, and painting. Many materials are combined to create groupings of landscapes made entirely of loops, cycles, and circles.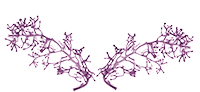 Music
Loop-based composition for piano, guitar, custom made sine wave records,
&
three turntable performed by Danny Clay and Jon Fischer. Four tracks recorded at The
Pacific Felt Factory
in San Francisco.
Journal
I finally got around to photographing the second of two "Future" variations in my Tricky Triangle series. This version of "Future" is a little different from the first version. In this more recent variation, the homemade stamps are printed on American oak veneer rather than …
Journal
We have a catalog for Turntable Drawing Thirteen. This Friday! Turntable Drawing Thirteen with Danny Clay Part of the UNSEEN series curated by Matt Fisher Gray Area 2665 Mission St (b/t 22nd & 23rd) ONE NIGHT ONLY: Friday March 24 8-11 PM Our set: 8:30-9:15 …

The Edison record is probably the last part of the Turntable Thirteen catalog. This special record features the voice of Thomas Edison, from a recording made in the 1800s that has never been digitized. Why does this matter? As an analog sound recording, what you …

Here is the first test of an eight turntable sound piece recorded live with Danny Clay in my studio. All of the record players are playing home made records, and we are getting ready for a March 24th installation performance at Gray Area on Mission …